Do you even think about protecting your phone or mobile devices? I swear my phone is practically more powerful or as powerful as my desktop PC. Which is why I am now using ESET Mobile Security.
I received a free subscription and compensation to facilitate this review, but all thoughts and opinions are my own.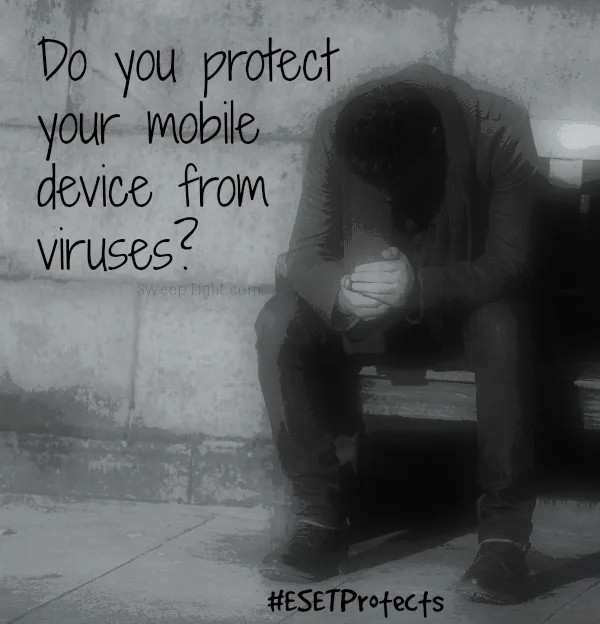 I'm Using ESET on My Phone and My PC
I have a Samsung Galaxy S5 and absolutely love it. I can seriously do everything from shop online, check emails, manage all my social media sites simultaneously, to photo editing like a pro. This device has honestly become my right hand.
As a blogger, mom, full time student, and just plain member of this generation, I am lost without my phone. Let's face it, most of us have been seduced by convenience and are now stuck in its trap.
I cannot imagine what I would do if my phone got a virus or my information wasn't safe. Which is why I'm so relieved that ESET now offer mobile security.
I have been using ESET Virus Protection on my PC for years and have never had any issues. In fact, the other 4 computers in the family had horrendous malware and virus problems in the past year and mine was totally fine.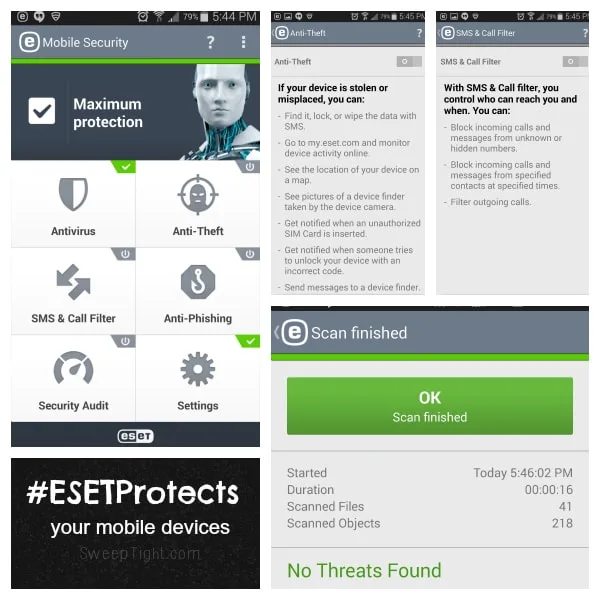 ESET Mobile Security
I'd like to report that downloading this app from the Google Play store took all of 3 seconds. I simply scanned the QR code (you also get a 30 day free trial) from my desktop and it automatically downloaded to my phone.
And, I can install this on 5 devices on the same Google account! Now I don't have to worry about the kids' devices either!
Internet Security Lingo
While familiarizing myself with internet threats I realized I'm not quite up to date on my vocabulary… check out this lingo: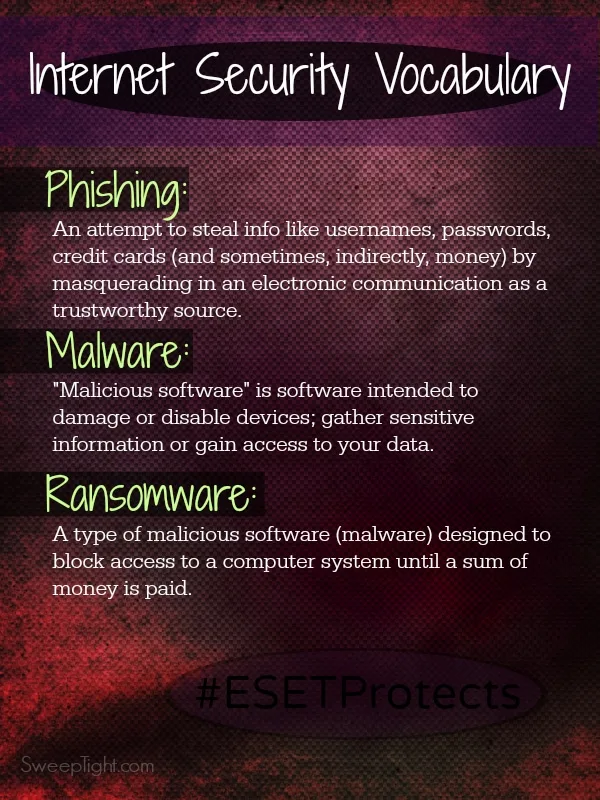 ESET Mobile Security shields you:
from phishing attacks while shopping online
if your phone is lost or stolen

anti-theft tools protect your information and give you a better chance at recovering your device

from apps requiring various permissions

you can easily see which apps have access to what on your phone

from viruses when downloading apps, files, images, etc.
Right now you can get ESET Mobile Protection for 75% off!
For a limited time, you can get this awesome mobile security for just $4.95 for the year!
Disclosure: I am part of the PTPA Brand Ambassador Program with ESET and I received compensation as part of my affiliation with this group. The opinions on this blog are my own.