The honor of traveling to a galaxy far, far away (2,015 miles away anyway) has been given to me. Right now I'm on a plane heading west to attend the press junket for Star Wars: The Last Jedi. I'll be attending with a group of other bloggers I'm grateful to consider friends.
I'm thrilled to have this opportunity to soak up as much cool information as possible to share on social media and in blog posts over the next couple weeks. I'd love for you to follow along using the hashtag #TheLastJediEvent. This is an all expense paid trip, but all thoughts and opinions shared here are my own.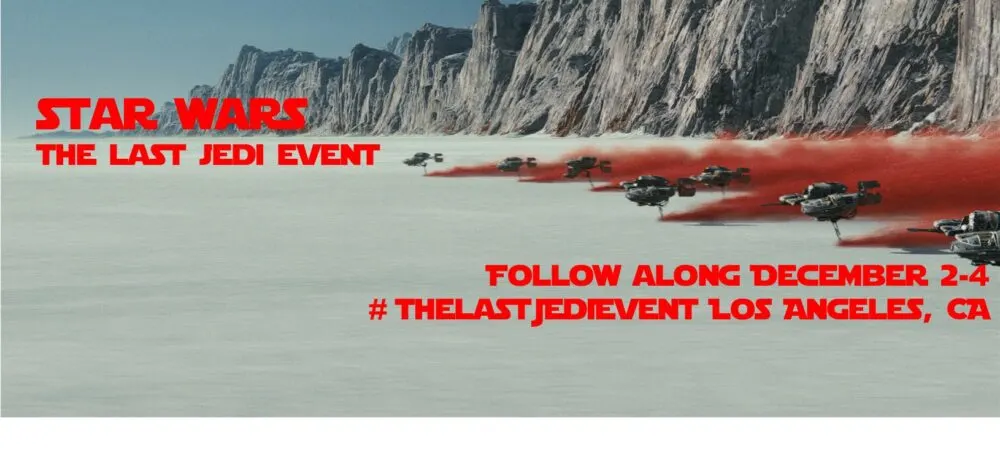 Star Wars: The Last Jedi – #TheLastJediEvent
Much of this exciting opportunity is still under embargo, so I'm only sharing tidbits. But I can tell you we'll be attending the all press junket with Mark Hamill, Daisy Ridley, John Boyega, Oscar Isaac, Adam Driver, Domhnall Gleeson, Gwendoline Christie, Andy Serkis, Laura Dern, Kelly Marie Tran, and Director Rian Johnson.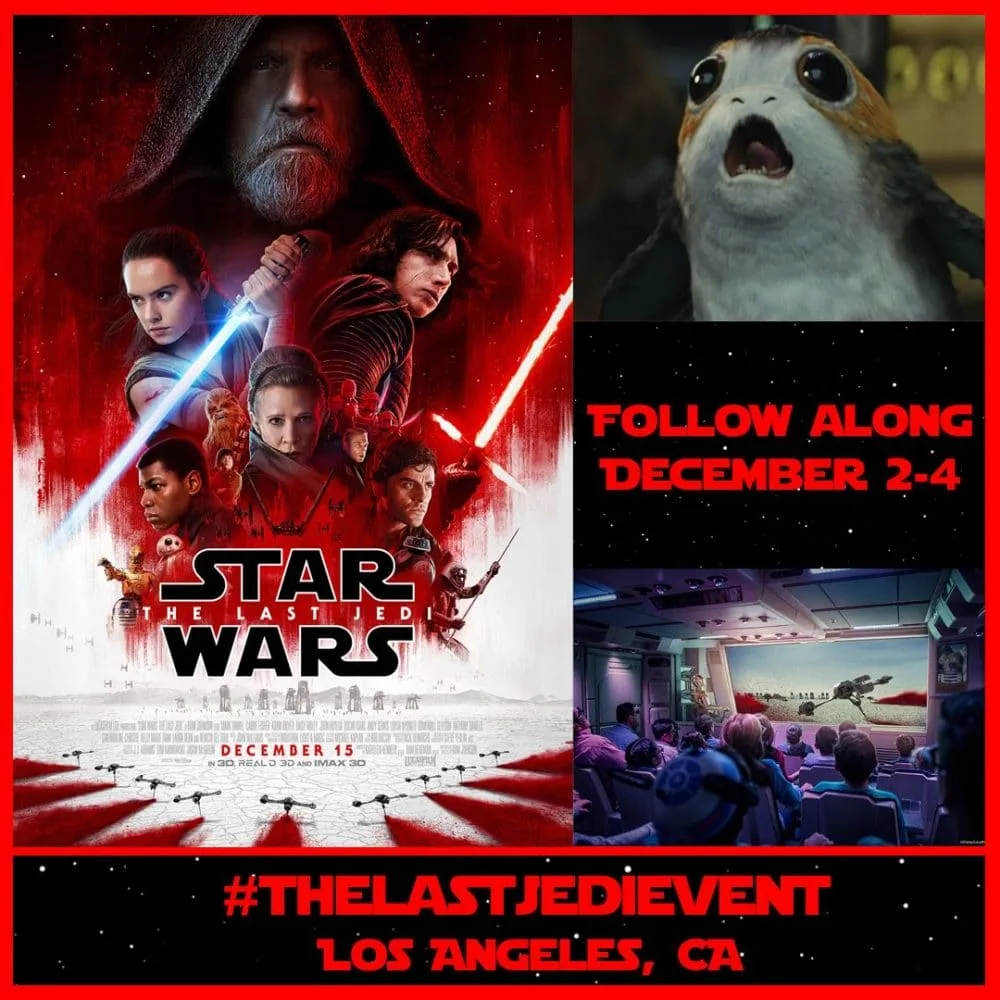 We'll then have our group interviews with Gwendoline Christie, Kelly Marie Tran, Laura Dern, and Domhnall Gleeson. Any pressing questions? Throw them in the comments, and I'll do my best to ask them.
Star Wars: The Last Jedi is in theaters December 15, 2017. Watch the trailer below and get your tickets on Fandango.com if you haven't already!
#Disneyland
I've been to Disneyland a couple of times, but never during the holidays. It's going to be so nice to be surrounded by lights, magic, and festivity. Plus, we get to ride and see attractions that I've yet to experience–like Star Tours — The Adventure Continues, the Star Wars Launch Bay, "it's a small world" Holiday, Haunted Mansion Holiday, Cars Land Radiator Springs Racers, and Guardians of the Galaxy–Mission: BREAKOUT!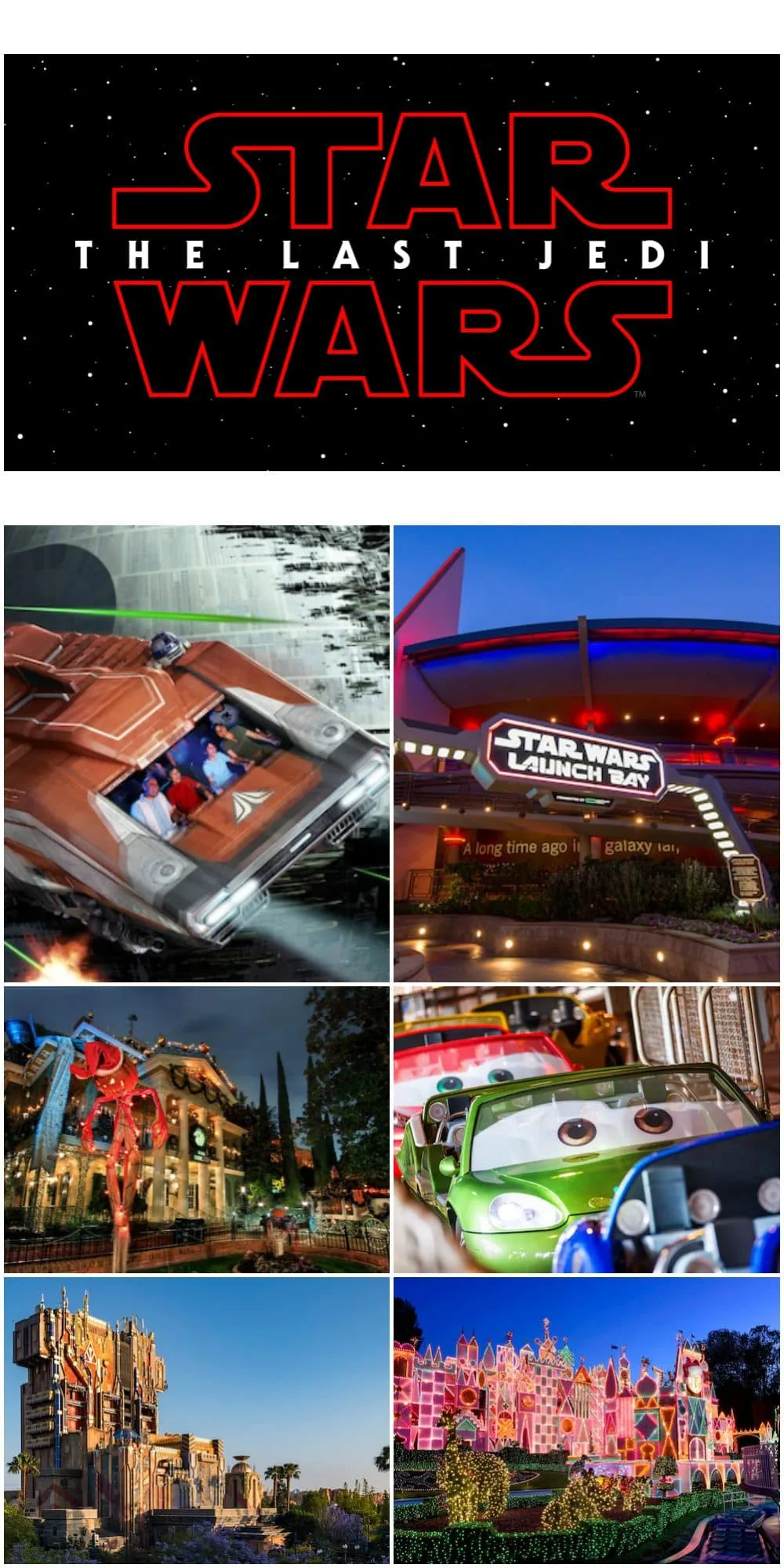 #ABCTVEvent
The Crossing – #TheCrossing
Nothing I can write will do this justice. Please watch this goosebump-inducing trailer:
This new show sounds like it's going to be quite intriguing. Plus, Steve Zahn is the main character. I love him! We get to watch an episode and then speak with the executive producers and showrunners, Dan Dworkin, and Jay Beattie.
The Crossing is premiering sometime midseason on ABC.
Child Support – #ChildSupportABC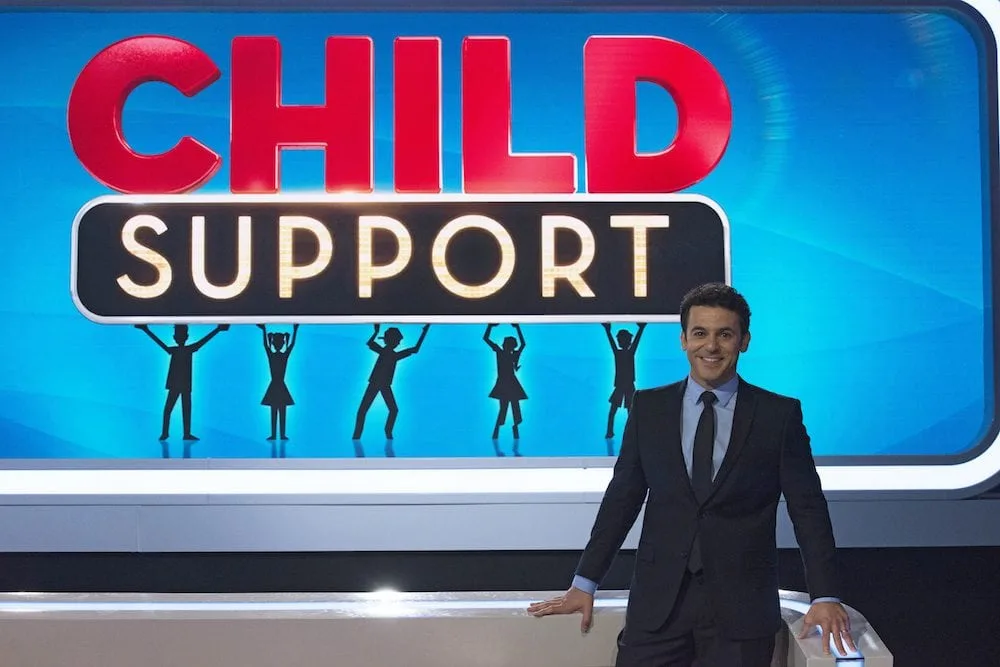 Oh my goodness, this looks like it's going to be hilarious.
The series premiere of "Child Support," a one-hour studio-based series from Golden Globe® and Emmy® Award-Winning Ricky Gervais and Banijay Studios North America, will make its debut on FRIDAY, JANUARY 5 at 8:00 p.m. EDT. Produced by Banijay Studios North America, the primetime series will feature adult contestants and priceless interactions between funny man Ricky Gervais and a group of 5 kids who say the most unpredictable things. Hosted by Fred Savage, contestants are asked to answer 10 questions correctly to earn the top prize. If they answer incorrectly, the contestants have a chance to be saved by the 5 kids who have been asked the same question by Gervais. Ricky Gervais, David Goldberg, Caroline Baumgard and Jeff Krask are executive producers.
We'll be screening an episode and then hanging with Fred Savage! My childhood dreams are coming true! Every time I got sick as a kid, I'd watch the Princess Bride and pretend he was my brother. 🙂
I'd love to hear from you on Twitter, Instagram and Facebook. Engage with us using the hashtags listed above!
Check out our fun Star Wars treats and drinks too!