In a galaxy far, far away… beings are hungry for snacks. Whether you're an Earthling, Wookie, Gungan, or creature from some unknown land, we all share a common bond–the need for tasty foods. We're bringing you these simple, quick, and easy Star Wars treats that can be made for virtually any occasion. With Star Wars: The Last Jedi hitting theaters December 15th, 2017, these are a fun way to get everyone in the mood for intergalactic adventures.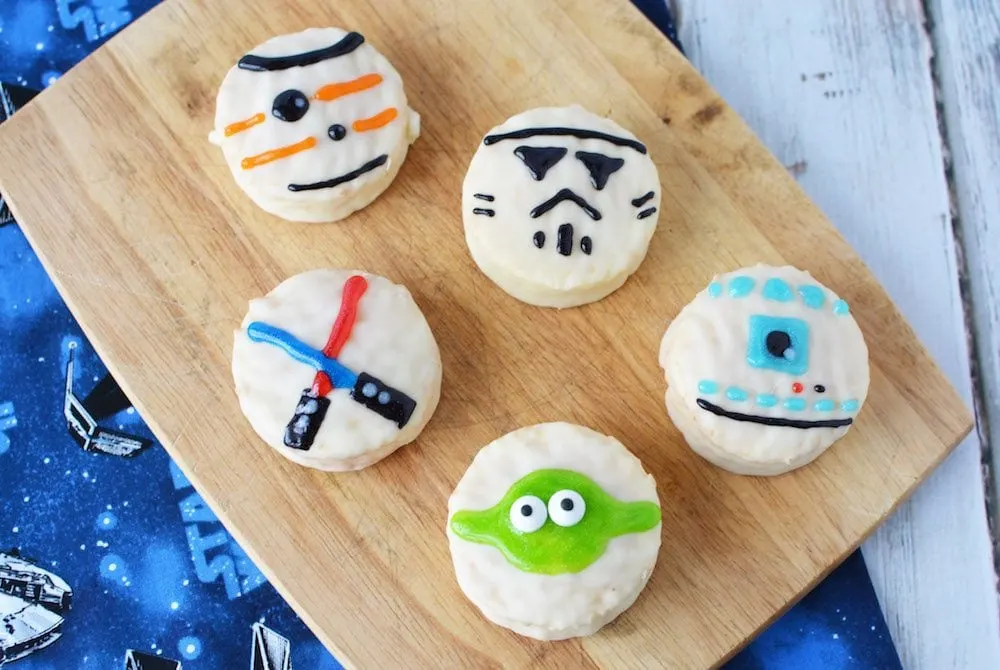 Star Wars Treats
Star Wars themed treats are essential for any proper Star Wars party, movie binge, or general nerd night in. This recipe–or maybe 'how-to' is a better fit, since no cooking is required–is something that can be done with the kids and friends. It's super fun to decorate the yummy White Chocolate Ding Dongs, and they end up being extra delicious!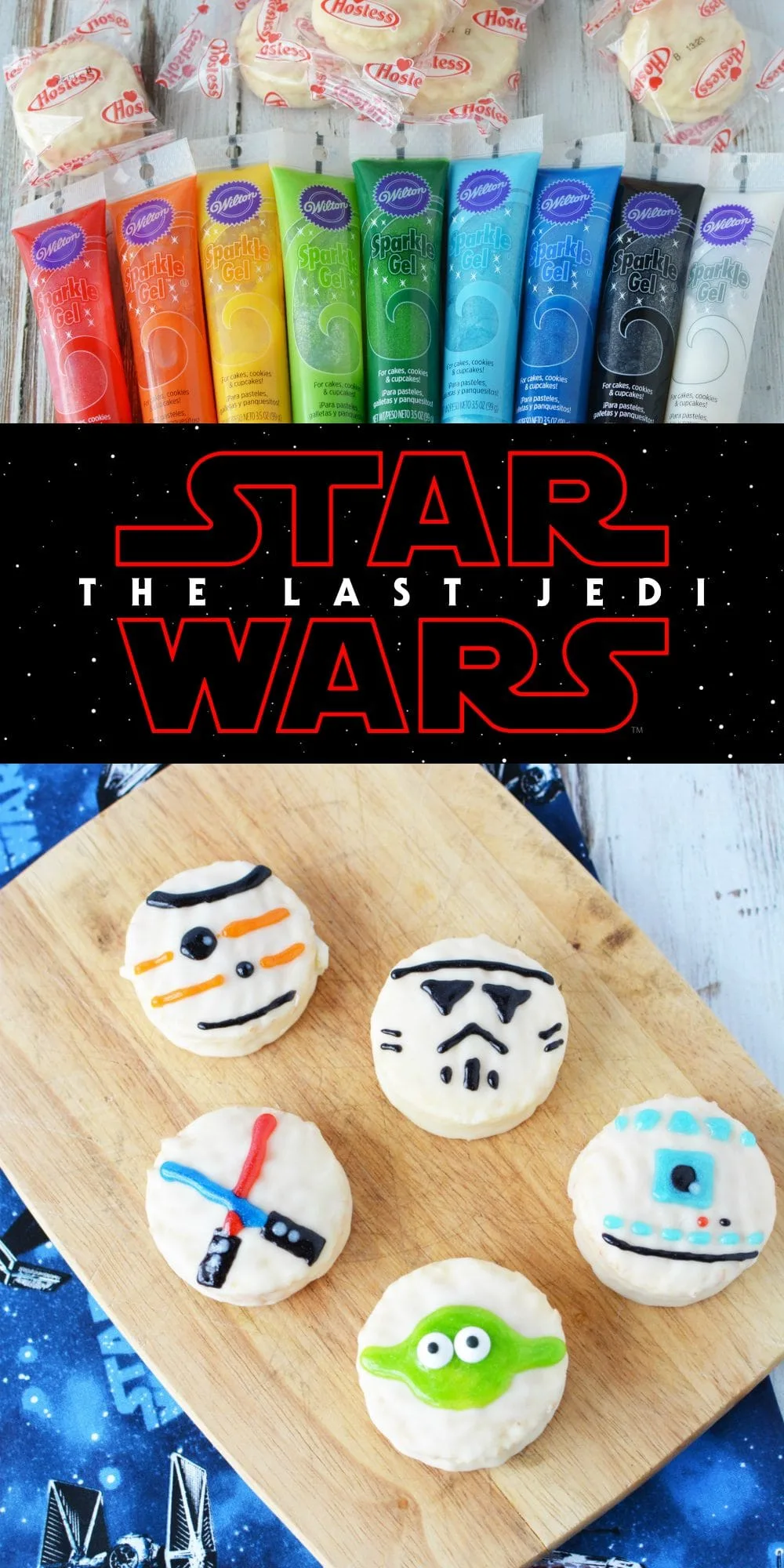 IMPORTANT NOTE: Sparkle gel does not dry. It remains a gel so you cannot stack these up to store and carry. If you need something more durable and stiff, you would need to use candy melts.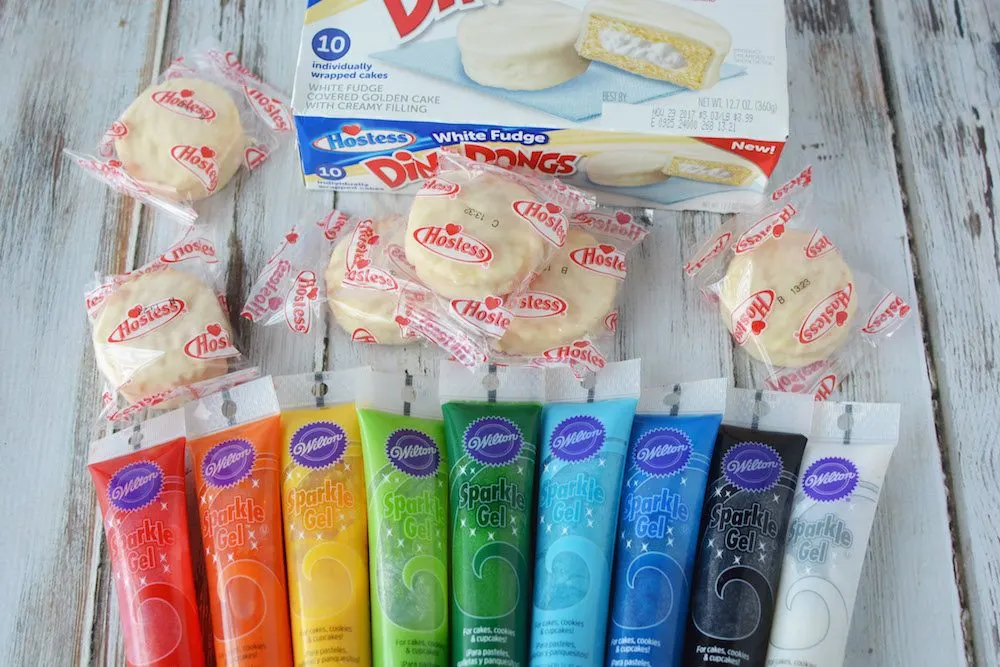 Ingredients:
Wilton Sparkle Gels

green, orange, black, blue, light blue, red, white
Directions:
Unwrap the Ding Dong treats and discard the wrappers.


To Make Yoda, use green sparkle gel and draw a circle and ear shapes onto the front of the Ding Dong. Add candy eyes.


To make BB-8, use black and orange sparkle gel to draw the shapes and lines shown in the photos above onto the front of the Ding Dong.


To make Light Sabers, add the black handles and the red and blue part of the saber. Try not to overlap the red and blue or it will get messy. Place two small dots of white sparkle gel onto the handles of the black lightsabers.


To make R2D2 use light blue, red and black sparkle gel to draw designs onto the Ding Dongs.


To make a Storm Trooper, add black sparkle gel as shown to the Ding Dong.
Remember, your decorations will not dry, so be careful not to smudge! Plate them in a single layer or use fun glassware and trays to display them on your Star Wars themed snack or dessert table.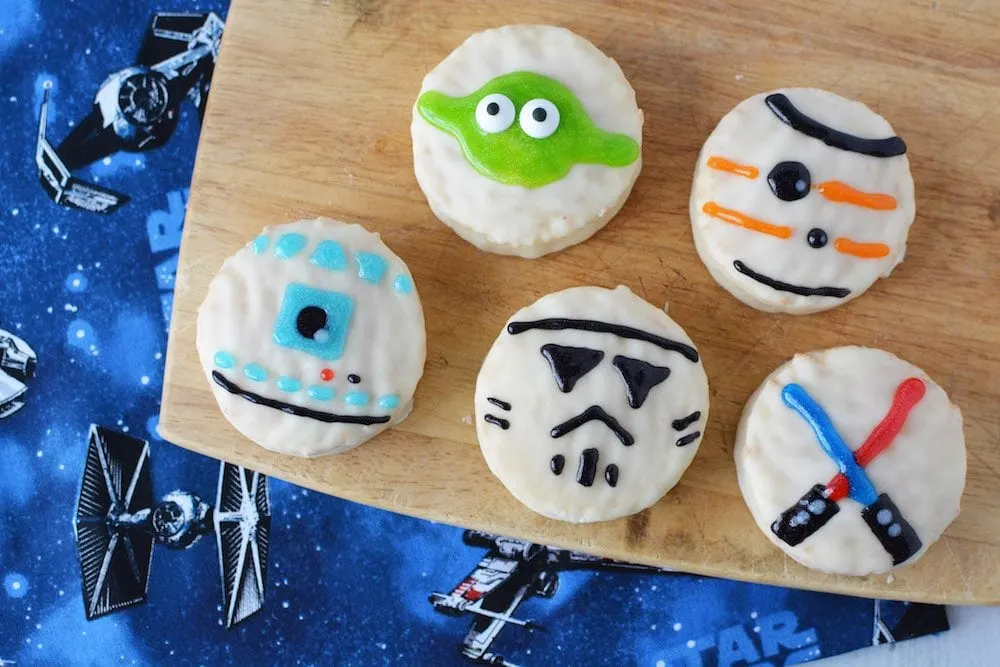 Star Wars: The Last Jedi
If you're not already wicked excited with tickets in hand, get ready for The Last Jedi because it's coming to theaters December 15th! We'll be seeing more from our favorite characters from The Force Awakens and hopefully getting answers to a lot of burning questions.
Watch the trailer below. I've seen it easily over a dozen times, and it never fails to give me the chills.
Get even more excited about the movie by reading cast interviews from The Last Jedi press junket.
For more fun Star Wars themed snacks and drinks, check out our Rebellion Hot Chocolate recipe!