The 2018 Kia Stinger. She's a really big deal–blowing up across the automotive world and it's no surprise she's a finalist for North American Car of the Year! This sexy beast belongs at the top. Its performance, quality, and overwhelming style have stolen my affection. In fact, I'm kind of obsessed. I even dress to match the car. Is that weird? A car can be a fashion accessory, right?
Kia hosted me at the National Press Introduction for Stinger. All thoughts and opinions shared are my own.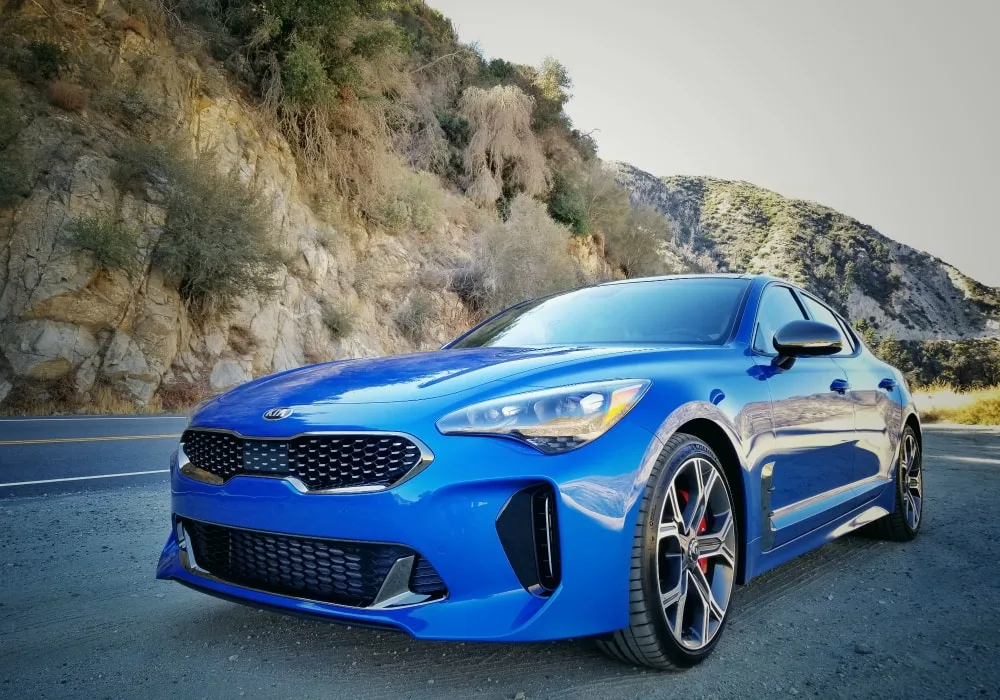 2018 Kia Stinger
Take a sneak peak of our adventure in this short video:
Performance
After driving through the windy mountain roads with Summer Davis, of The Dirty Floor Diaries, we quickly concluded that the 2018 Kia Stinger is totally badass. I was slightly easy on the gas while Summer didn't hold back–at all. After driving on the autocross, I was far more confident and then found myself pushing the limits.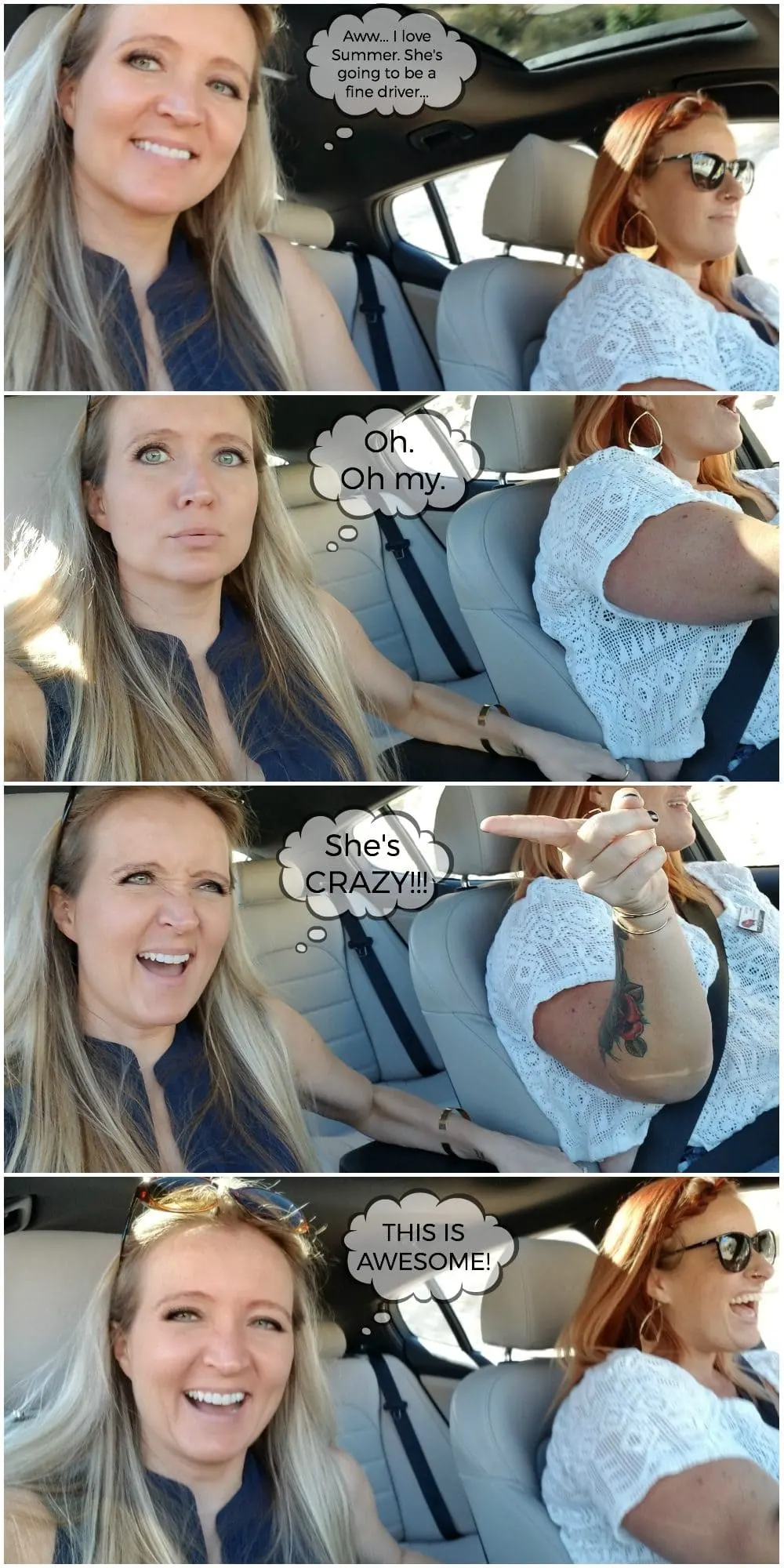 Speaking of the autocross, the Stinger is outperforming cars that cost more than double its price. We drove the Porsche Panamera, BMW 440 Gran Coupe & 640 Gran Coupe, Infinity Q50, Lexus GS, and Audi A5 Sportback. If you don't want to take my word for it, we were amongst numerous professional "car guys," and I was overhearing them use terms like "space pig" to reference the Stinger competition.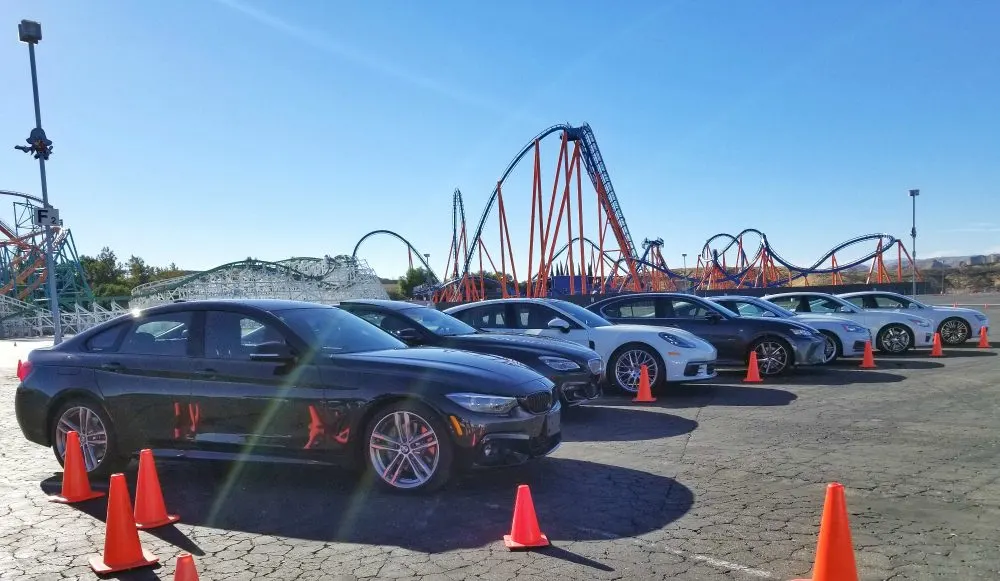 The moment you hit the gas, you're pressed into the comfortable, cockpit-inspired seats and launched across the pavement hitting 60 MPH in just 4.7 seconds–beating the Panamera. More than just speed though, it's the handling that makes the Stinger such a boss. The car feels smooth and solid when taking turns at high speed. The other models were far bumpier and felt like you were going to lose it at any moment.
The 2018 Kia Stinger makes you feel like a professional driver–even in stilettos.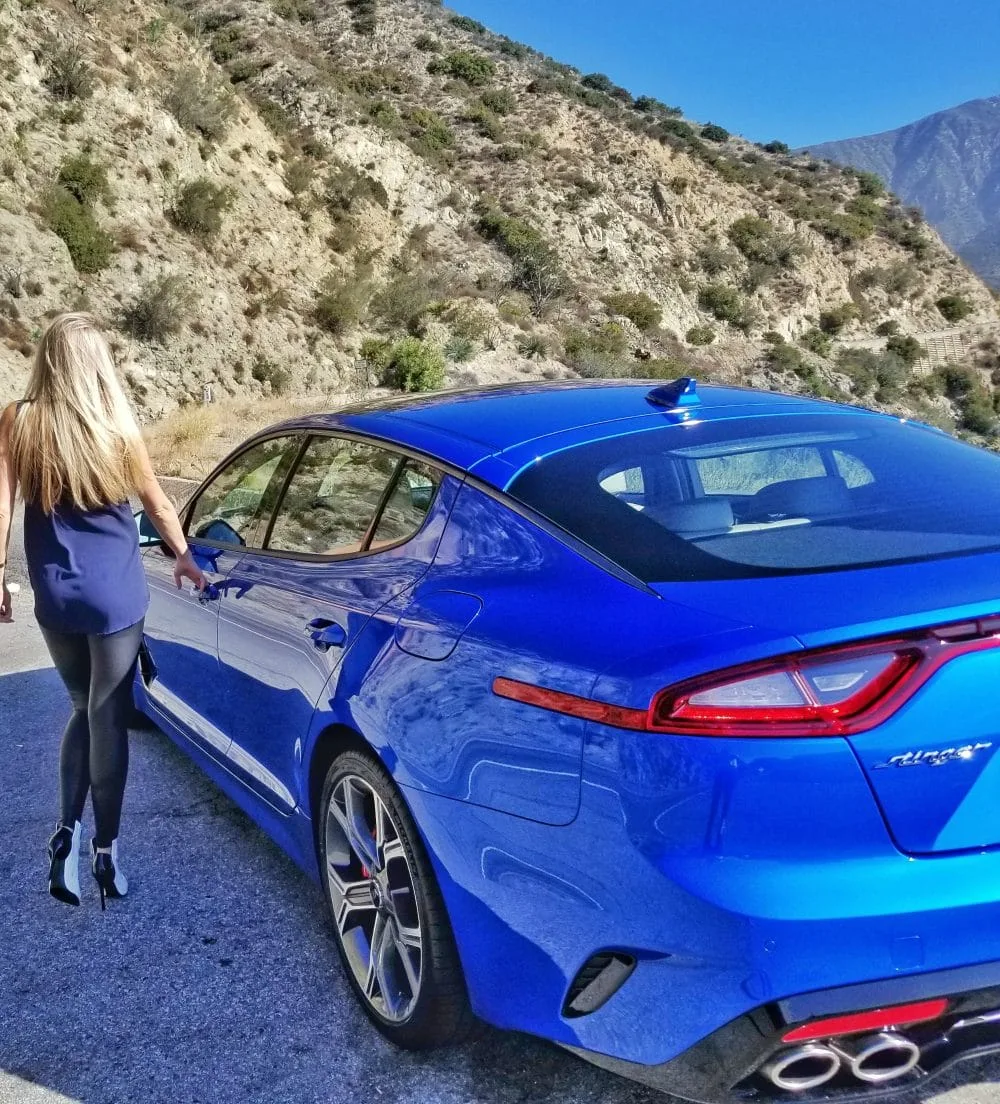 Looks
Speaking of stilettos, (you can find mine here,) when I received the invitation for this trip, I immediately tore apart my closet. Because the Stinger was inspired by 1970s GTs, I opted for a bit of retro glam. With sleek curves and striking lines, the Stinger will make you feel sexy no matter your attire. But, may I suggest letting her inspire your kicks? It's so much more fun. 😉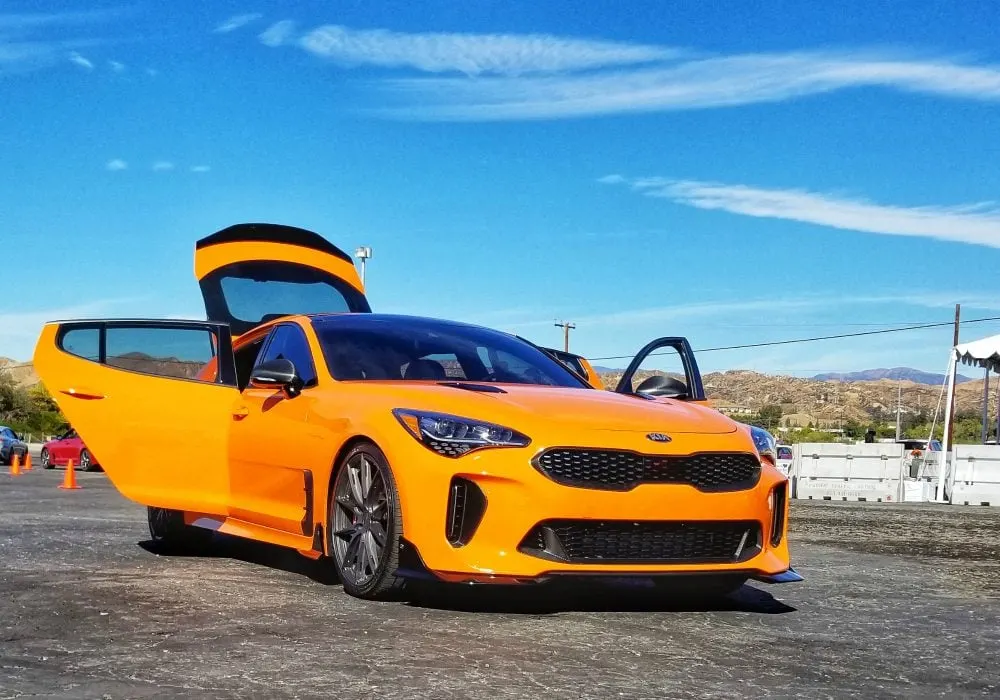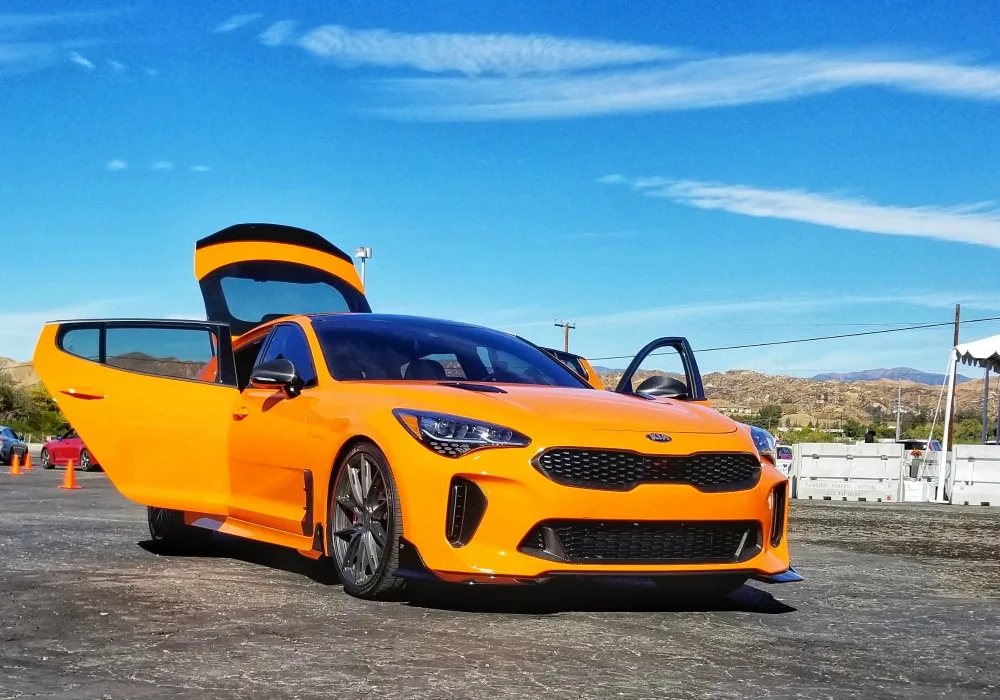 Value
Starting at $31,900 and capping out under $50,000 for the fully loaded RWD beast, this vehicle is the biggest deal. The clunky Panamera costs double, as does the BMW we compared. Here's a PDF full of specs.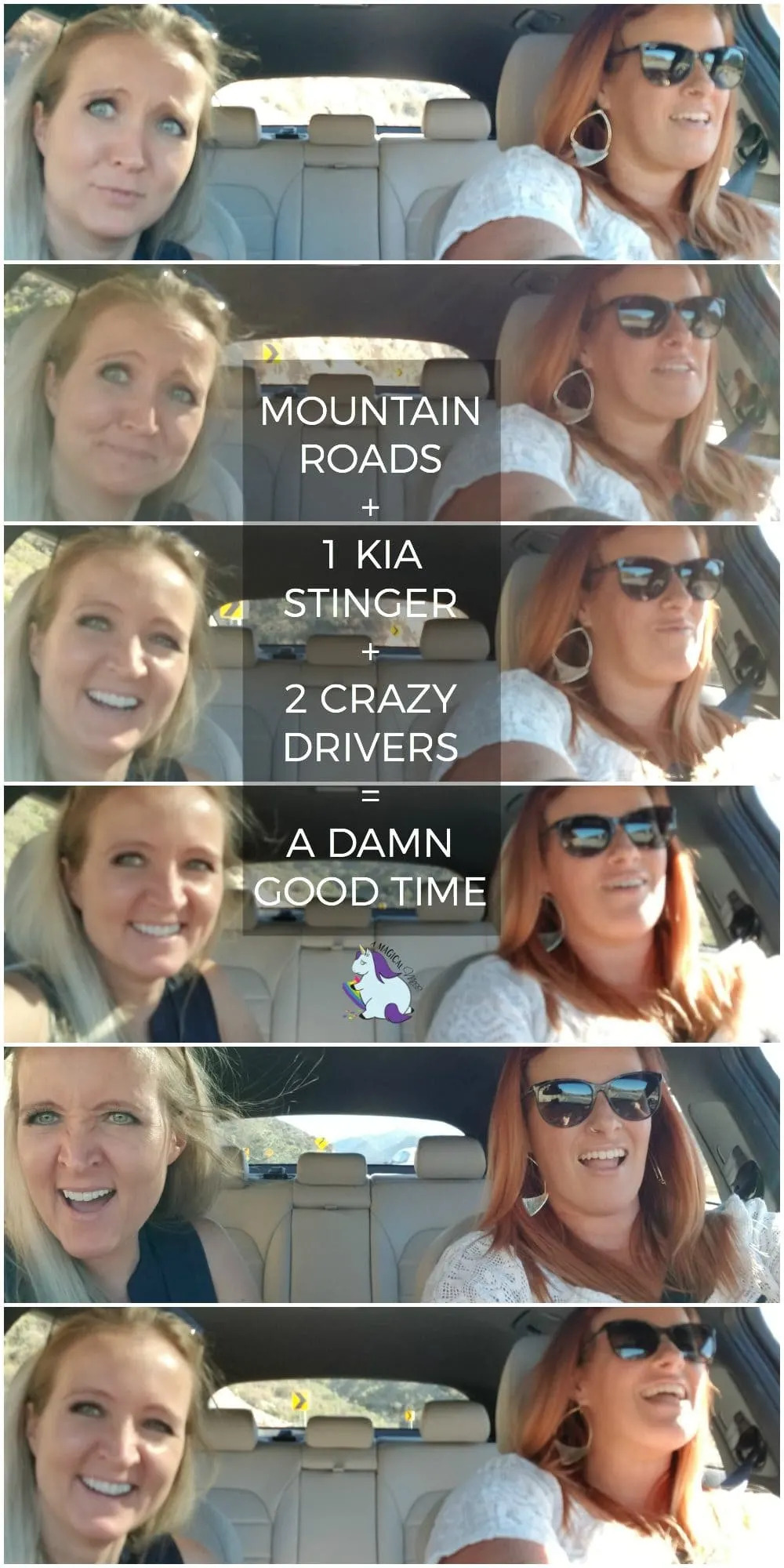 All the Fun
Driving is something most of us do every single day. Your vehicle is not just a method of transportation. It's also a space where you bond with family, share secrets with friends, and experience the world. The view beyond the windshield can be life changing if you take the time to hit the road and just drive.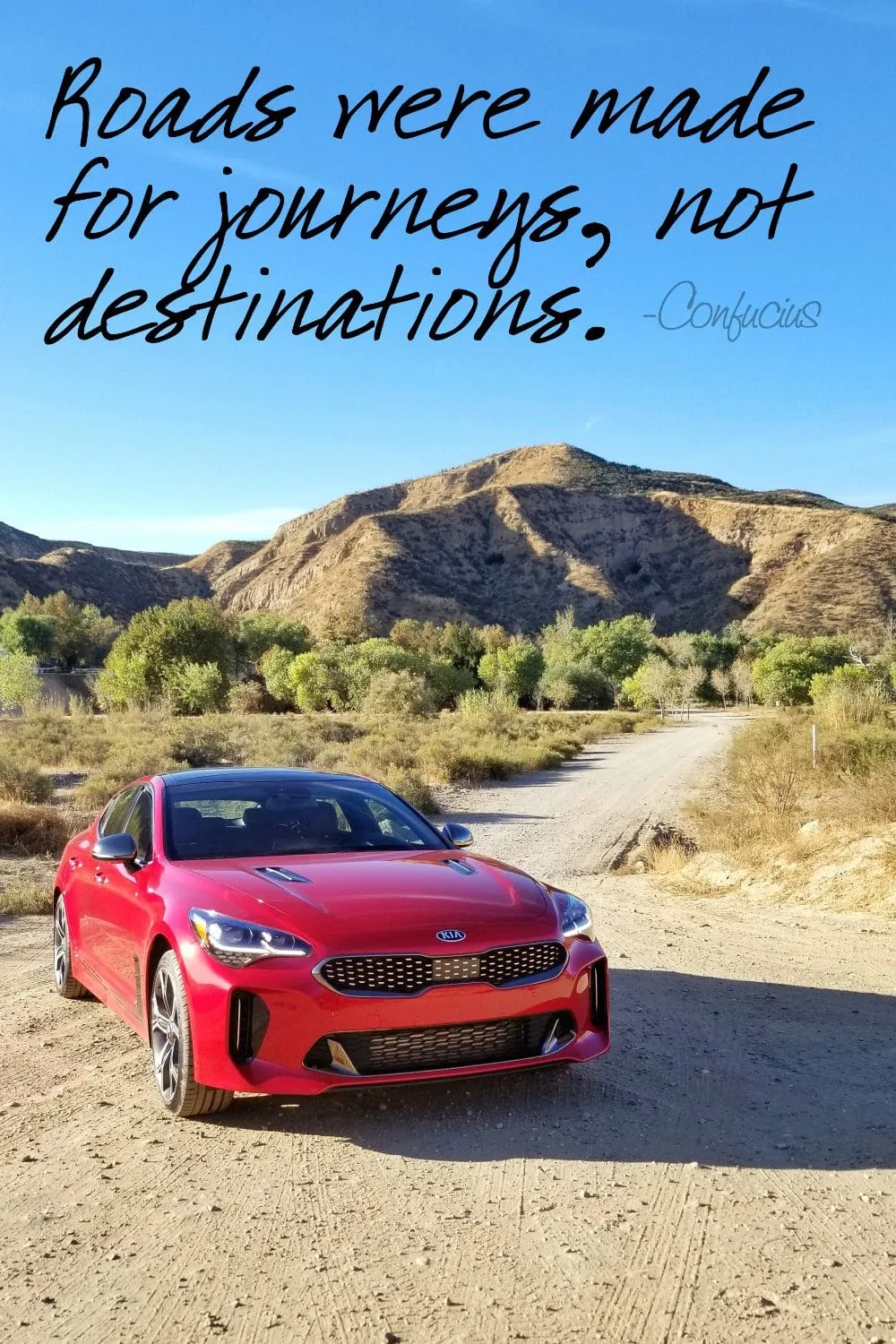 If you're not currently in love with your car, I encourage you to visit your local Kia dealer and test drive the 2018 Kia Stinger. Even if it's not in your budget right now, put it on your goal board as something to inspire you daily.
When will you test drive the 2018 Kia Stinger?