Omaha Steaks is a brand you will find in our freezer throughout most of the year. It's a gift we like to give ourselves. So far, everything we have tried from Omaha Steaks has been top quality.
There's no need to go to a pricey steakhouse when you can whip up a complete meal from the comfort of your own home. This post is brought to you by Omaha Steaks and I am using affiliate links. All opinions are my own.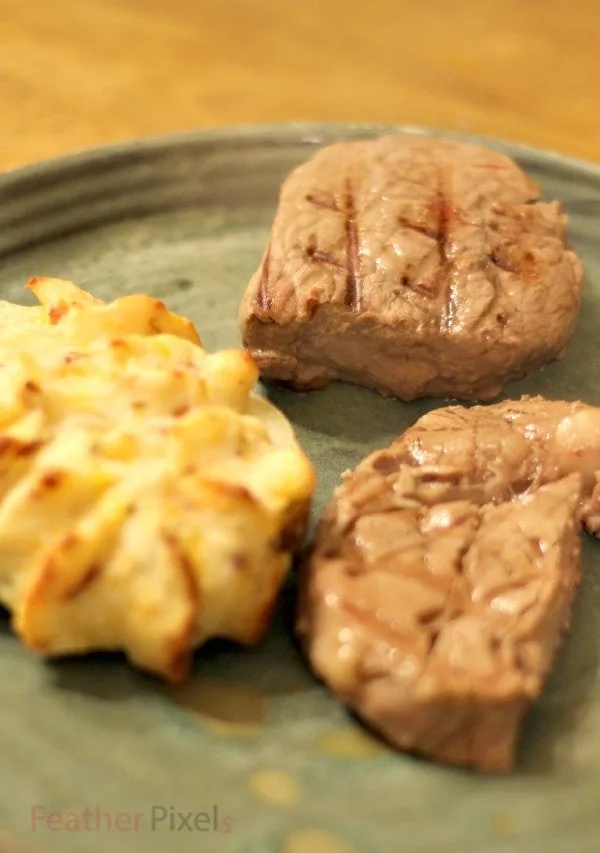 Backyard BBQ's haven't been the same since we started ordering from Omaha Steaks. Burgers are extra tasty, steaks are a super treat, and the chicken is delicious. The hot dogs are even yummier.
During the winter, we enjoy baking chicken kievs and their other stuffed chicken breasts. It's so simple to toss them in the oven for a warm and hearty meal.
Boneless pork chops in the slow cooker are another cold weather favorite.
I recently posted about a delicious package that we received from Omaha Steaks. Delicious steaks, stuffed baked potatoes, and even chocolate lava cakes for dessert.
Talk about a serious treat. All easily cooked up right from home.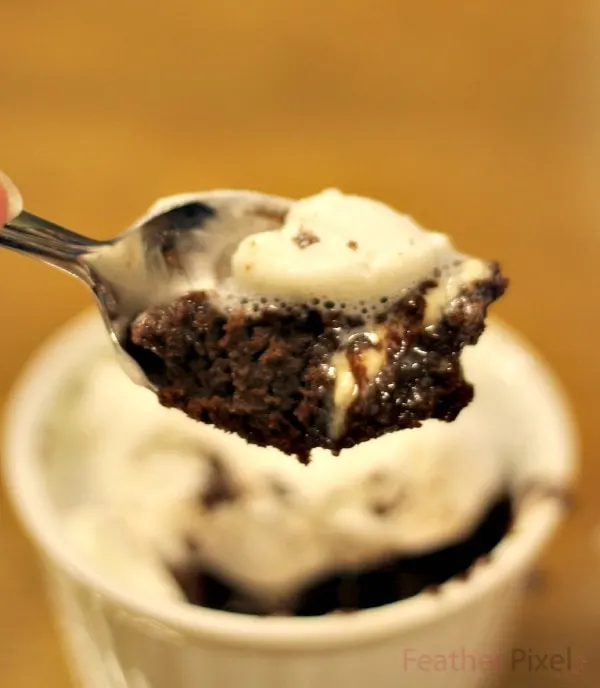 Once upon a time I thought Omaha Steaks was strictly for ordering great steak. That's not the case which you find out soon after trying all of their other items.
Sides, desserts, and other meats are all just scrumptious. We haven't had an item we didn't like yet.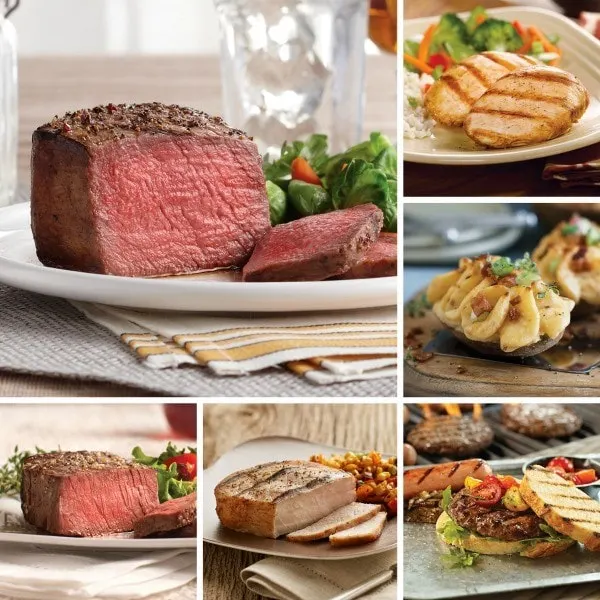 Omaha Steaks Grand Grillers Gift Package
The Grand Grillers Gift is an ultimate package. This combo features all your cookout favorites in one collection. Fire up the grill and serve up Omaha Steaks world-famous Filet Mignons and Top Sirloins.
Enjoy the versatility of their Boneless Pork Chops. And no backyard barbeque would be complete without the juicy Omaha Steaks Burgers and Gourmet Franks.
Add the Stuffed Baked Potatoes, and you've got The Grand Grillers Gift! Founded in 1917, Omaha Steaks is a fifth-generation, family-owned company known nationwide for the finest in USDA-approved, grain fed beef and gourmet foods.