My mother-in-law gave me a cookie recipe for Smoosh Cookies. She suggested that it would be great for my nieces and nephews. Once I saw the ingredients, I decided it would be great for Mike and I. 😉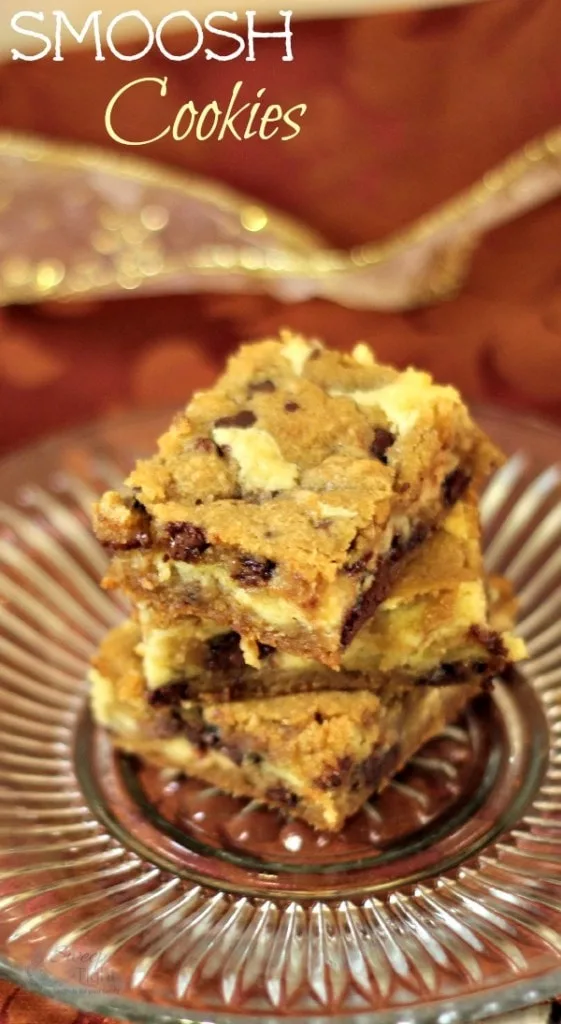 Seeing how easy Smoosh Cookies are to make sealed the deal. All it is is two packages of cookie dough and a cream cheese mixture. Here is what you need.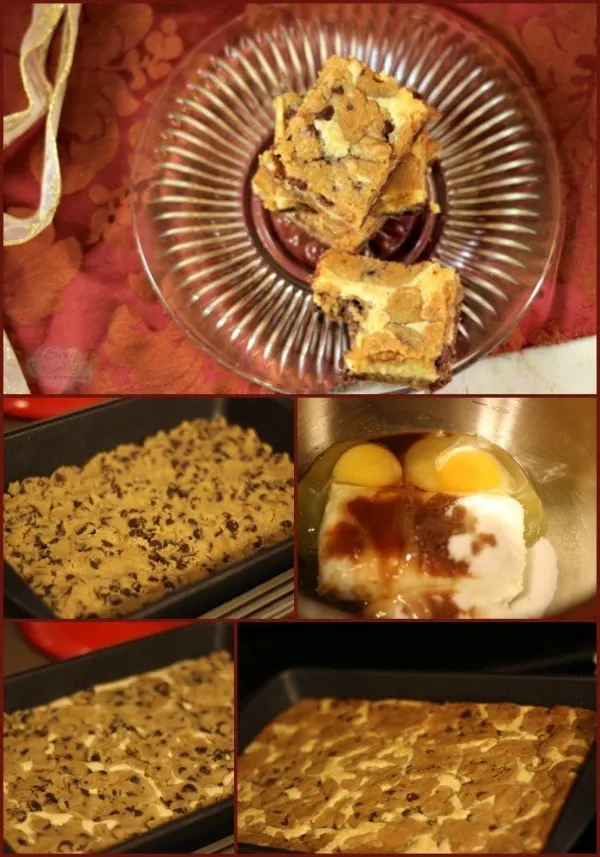 Smoosh Cookies Cookie Recipe
Ingredients:
2 packages – Chocolate chip cookie dough
8 ounces – Cream Cheese
1/2 cup – Sugar
2 – Eggs
2 tsp – Vanilla
Instructions:
Take one package of cookie dough and smoosh it into the bottom of a 9 x 13 pan. You may want to grease the pan. I didn't, and some stuck.
Mix the cream cheese, sugar, eggs, and vanilla well. Pour the mixture on top of cookie dough.
Take the second package of cookie dough and cut it into 24 pieces. It's easiest to cut when it's cold, so don't leave it sit out.
Place pieces on top of the cream cheese mixture.
Bake at 350 degrees for 30-35 minutes.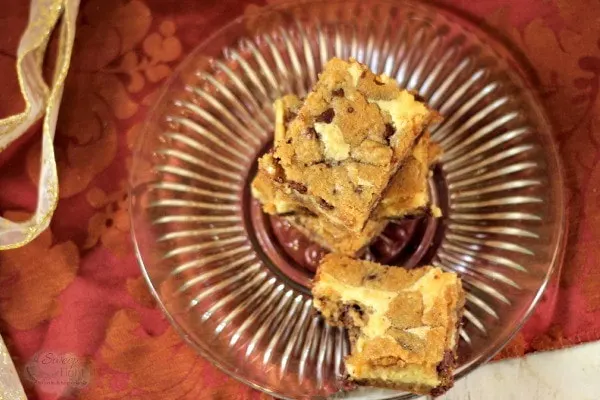 The result is a very sweet, almost brownie-like cookie. This is the first cookie I have not liked warm. I was disappointed when I tried one that was still hot. Later, once they had completely cooled, I tried again and loved them. They are super sweet, but totally scrumptious.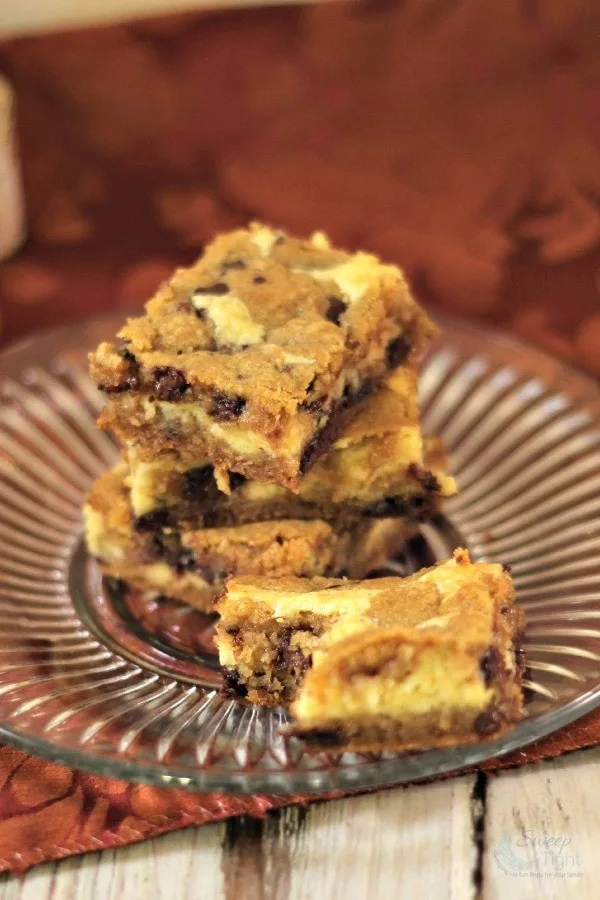 I will definitely make this cookie recipe again. It was so simple, and most of these ingredients are easy to keep on hand. I agree that it is a fun recipe for kids. They can smoosh it in the pan and have fun with that. I want to experiment with other cookie dough flavor combinations, too.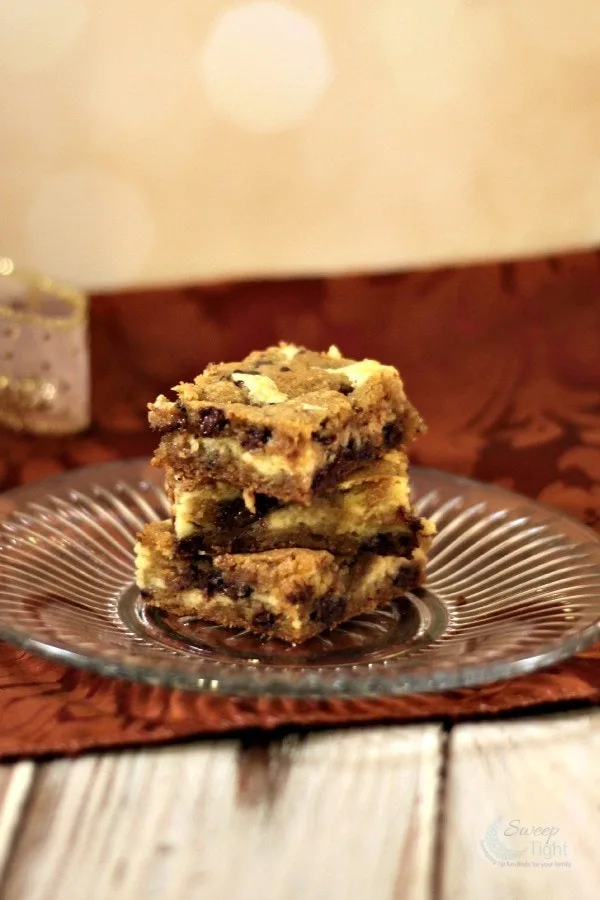 Have you ever heard of Smoosh Cookies? Do you think you would like this cookie recipe?