The new year brings about all sorts of new goals and ambitions. So many of us set out on an admirable mission but fail to realize we are not super human.
I participated in an Influencer Activation on behalf of Influence Central for the U. S. Highbush Blueberry Council. I received a stipend to facilitate my purchase for my review as well as a promotional item to thank me for my participation. All thoughts and opinions are my own.
We must learn to set achievable and sustainable goals. Little changes make a huge difference when you stick with them. So does the chance to win an unforgettable trip!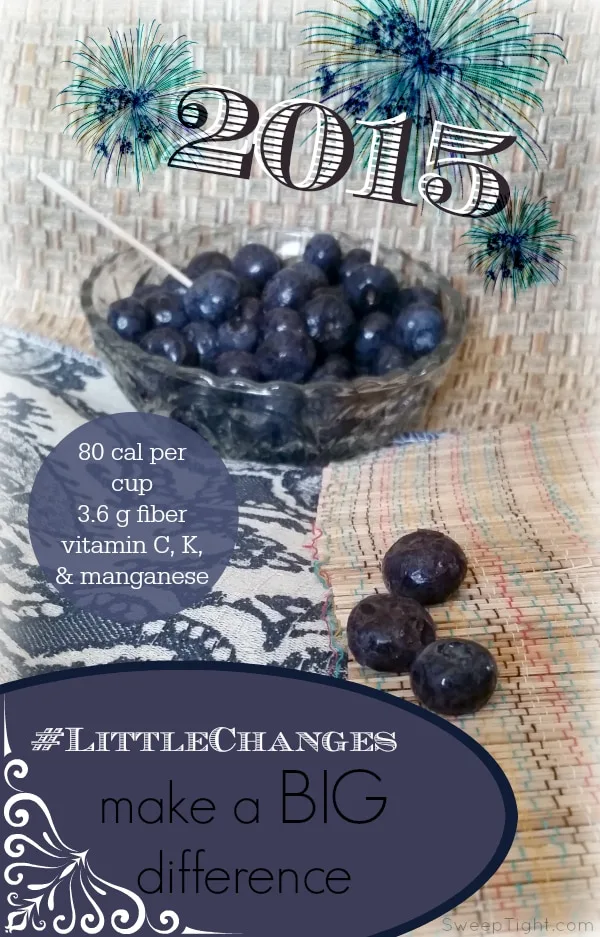 #LittleChanges for the New Year
Instead of promising to workout for 4 hours a day and diet like a mad woman, this new year, my resolution is to simply make small improvements daily and stick with them.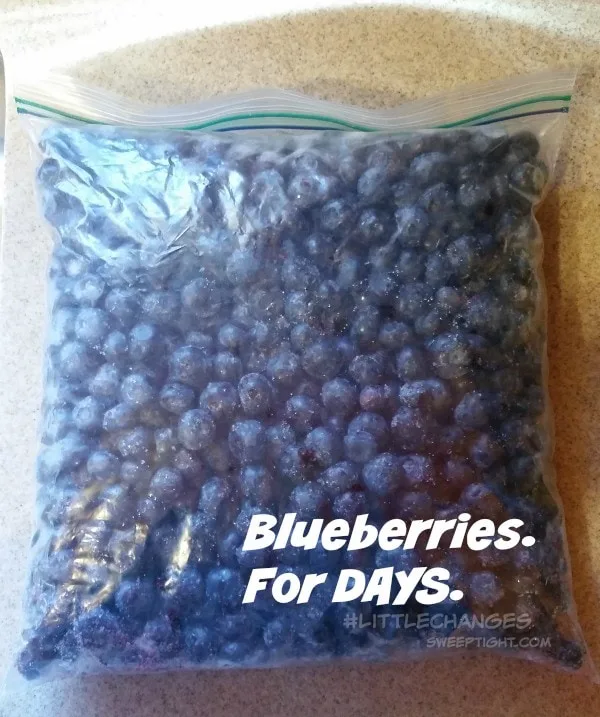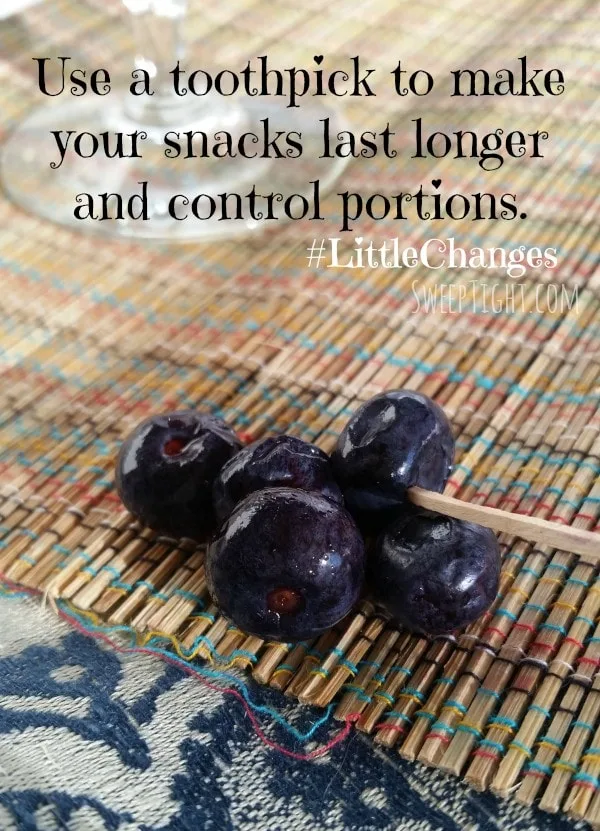 First, I plan to incorporate more blueberries into my diet. These fantastic little nutrient orbs are like nature's candy. But, unlike candy, they're packed full of healthy stuff!
They're not just a summer fruit either. Once our season for growing here comes to an end, we simply import them from South America.
You can always freeze your own or buy them frozen. I love munching on them when they begin to thaw! Check out all these gorgeous recipes!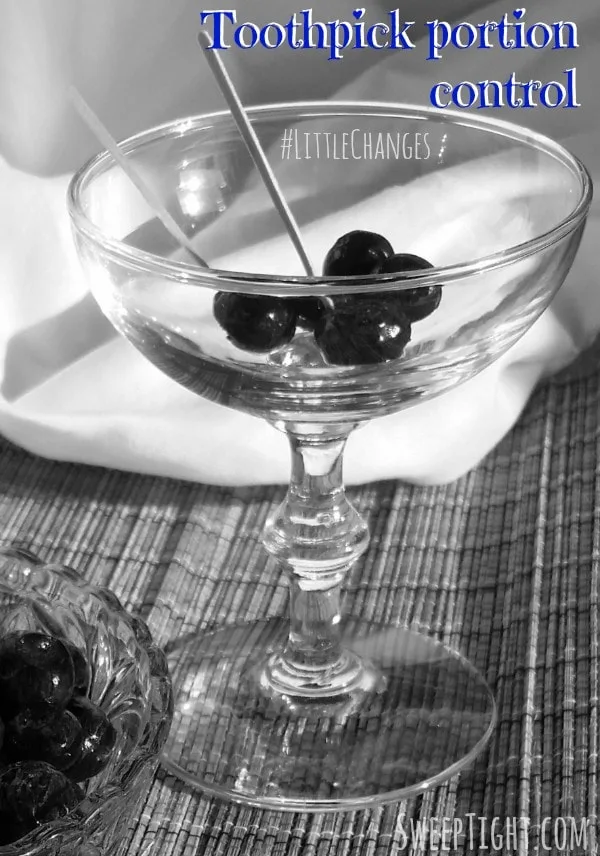 Then next thing I'm going to do is practice better portion control. I find that using a toothpick helps tremendously.
It takes longer to eat, makes you take smaller bites, and inevitably helps you eat less. Plus, they're so easy to use while traveling!
I can fill a container (baggy, jar, plastic tub) of blueberries, throw in a couple toothpicks (just in case I want to share) and go off on my way.
I love doing this for my classes. Inevitably the student next to me will want in on my yummy snack, so there's even more portion control!
Sweepstakes to kick off the New Year
Wouldn't winning a trip for 2 to LA be a great start to the new year?! Enter the Little Changes Sweepstakes to be entered to win:
Trip for 2 to LA for the Little Changes Kitchen Challenge alongside actress, author, and TV host Alison Sweeney!

Valued at $3000.00–covers travel, hotel and entry into the Little Changes Kitchen Challenge.

One of four $500 Gift Cards

To Whole Foods or Lululemon for a refreshed pantry or workout wardrobe!
Hurry and enter! This sweepstakes closes February 16th, 2015. Good luck! And… Happy New Year!
Find more motivational ideas and awesome recipes by following the U.S. Highbush Blueberry Council on Facebook, Twitter, and Instagram.
Blueberry Pairings
What is your favorite way to enjoy blueberries? I love them in salads, muffins, pancakes… but my absolute favorite is with a little dark chocolate.
The flavor combination is decadent and will satiate my sweet tooth for the day–which is quite an accomplishment. Plus, this little snack packs quite an antioxidant punch!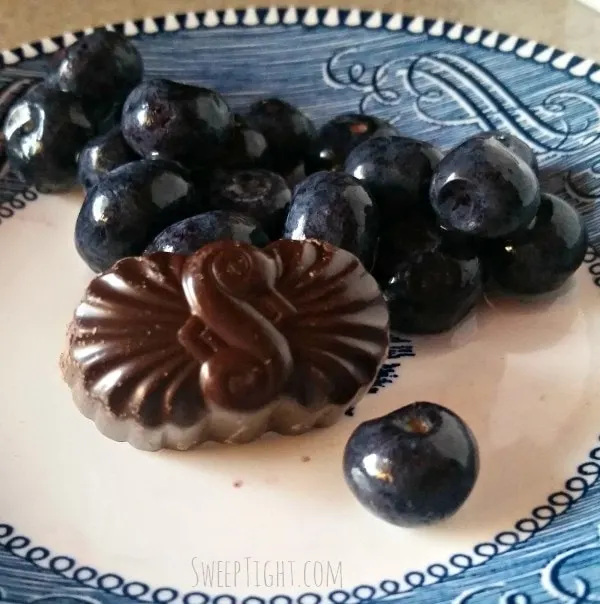 Recipes with Blueberries