We abuse our hands and feet all the time, but during the holidays the wear and tear on our extremities is exponential. Cold, dry winter air, excessive washing from all the cooking and cleaning, wearing fancy heeled shoes, and shopping for long hours can have your hands and feet screaming for some TLC. So here is our PSA: Focus, if even for just a moment, on self care during the holidays. Take a break. Treat yourself to a mani-pedi. This post has been sponsored by Groupon; all opinions are entirely my own.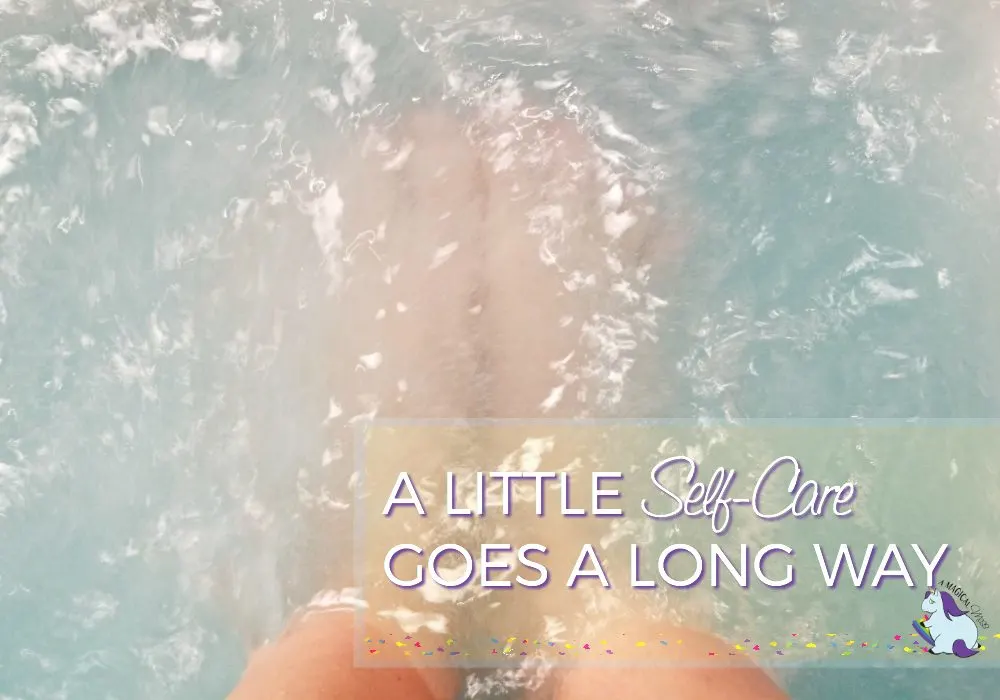 Groupon Salon Services Discount Code
Do yourself or your loved ones a favor and give the gift of self care during the holidays. Use code MAGICAL10 to receive $10 off your first service through the new booking feature within the Groupon app. See my post on how easy the Groupon app is to use to schedule salon appointments!
Self Care During the Holidays
We should focus on self care all year long, but during the holidays we tend to allow ourselves to become overwhelmed and put ourselves last. Thanks to the convenience of the salon & spa booking feature in the Groupon app–plus the savings opportunities–I booked a mani-pedi in just moments. It's been quite a while since I've even been to a salon. I can't tell you the last time I went for a manicure or pedicure. Usually, I do my own nails–late at night, while suffering from wide-eyed exhaustion. It's a chore, not a treat.
Read next: How to enhance your bath or shower for easy relaxation time.
So, I waltzed my unkempt phalanges into the salon and allowed myself to relax. The simple act of picking the colors of my polish was cathartic. The nail technician was a sweet girl that attended the same high school as me! We just missed each other by a year, but know some of the same people.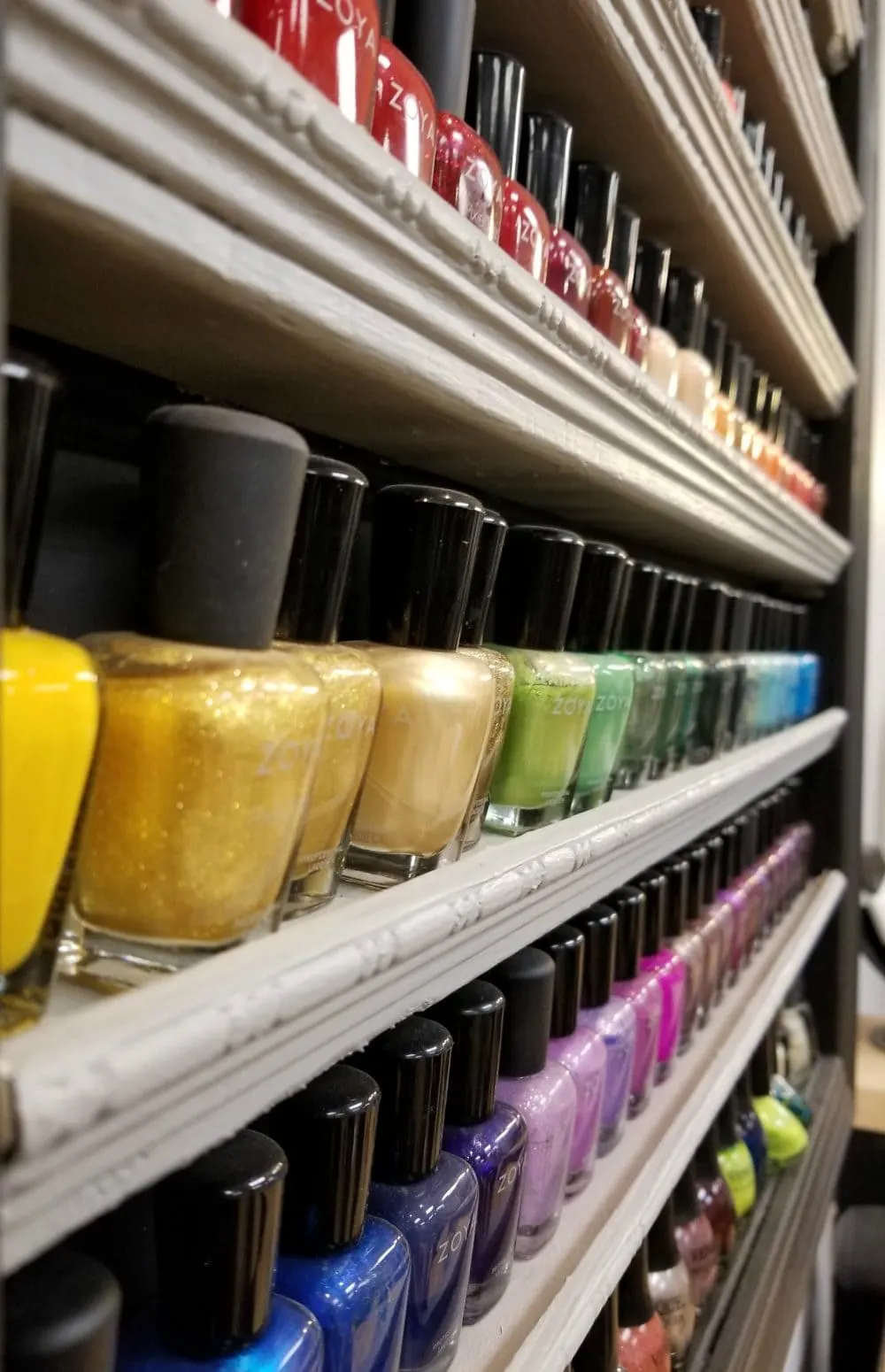 As I dipped my feet into the just-right-hot water, I felt the stress of the fourth quarter melt away. She offered me a few drink options, and I opted for tea. I sat there, sipping tea, feeling my body literally sink deeper into the cushions, as I realized how long it had been since I slowed down enough to actually feel how my body is reacting to life.
My muscles are tense; my skin is dry, and my joints kind of hurt. My goodness–I'm only 33 years old! We chatted as if we were girlfriends, laughing at some of the ridiculous life choices we've made along the way. Before I knew it, my time was almost up in the glorious foot bath. My toes were twinkling, and my body felt like mush. It was the most relaxing 45 minutes I've had all year.
The manicure had similar effects on my body. It's uncanny what a good hand massage can do for your spirit and stress levels. I walked out of that salon feeling like a put-together lady that can handle anything.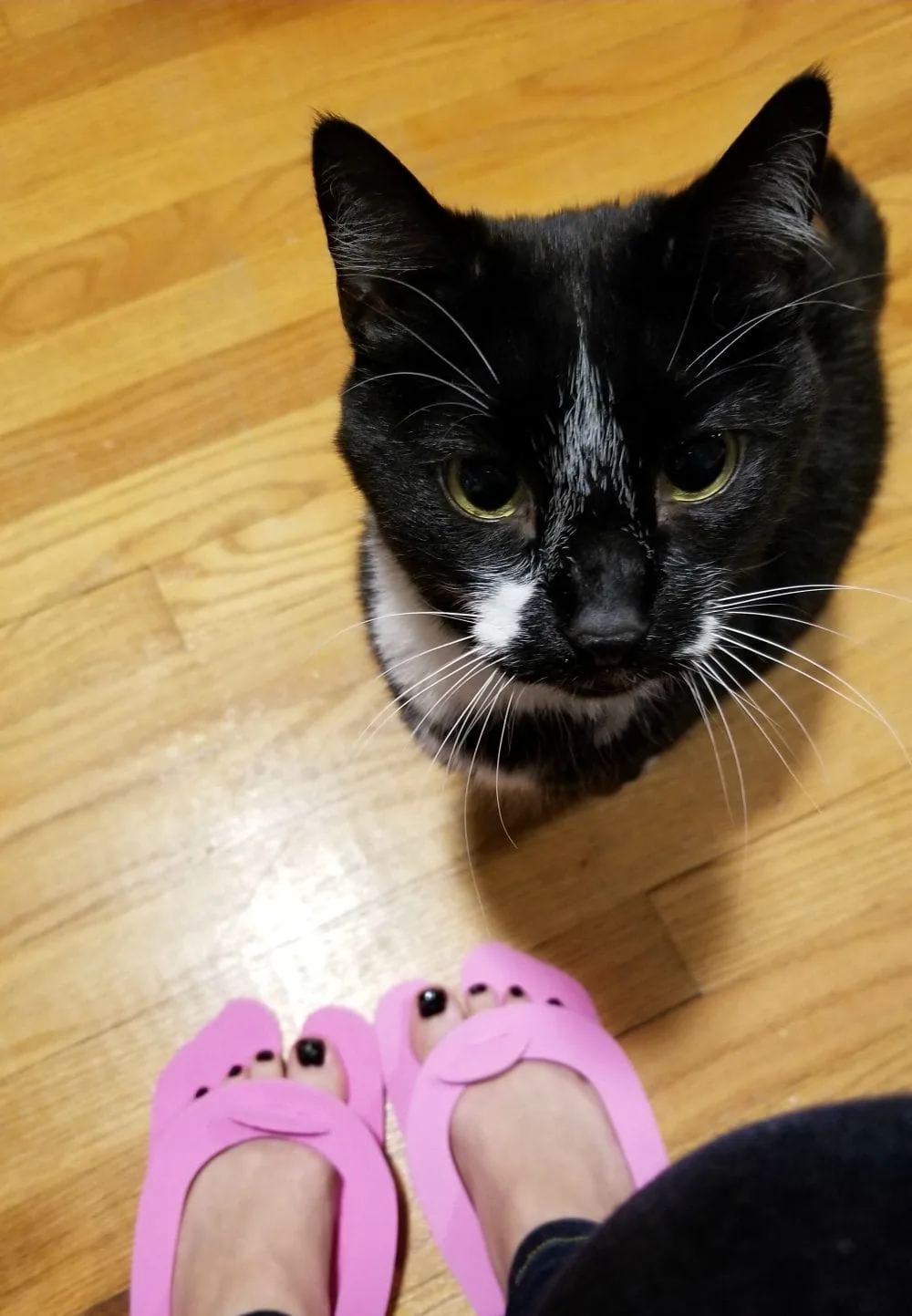 It's so nice to see my hands in photos and video–a common occurrence as a blogger–and not be ashamed of the way they look. I can usually do a pretty good job myself, but nothing beats a professional mani-pedi. Although, Stewie always remains the judgiest creature.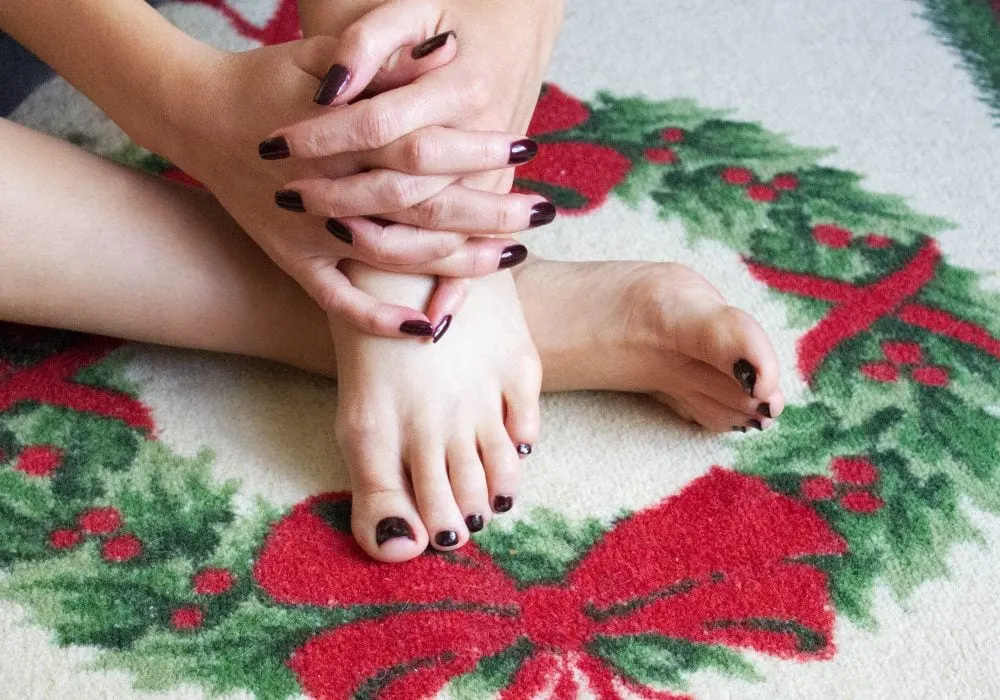 How do you sneak in a little self care during the holidays?