I wanted to create an easy DIY dog treats jar for this holiday season. The keyword being EASY. As much as I may try, I am not crafty by nature. The ability to whip up a Pinterest-worthy project with little effort is not in my genes.
Plus, aren't we all swamped this time of year? Sometimes simple is best. Especially, when it comes to gifts for pets, all the dogs care about is what's inside the jar.
This post is sponsored by BLUE Santa Snacks® and the BlogPaws® Pet Influencer Network™.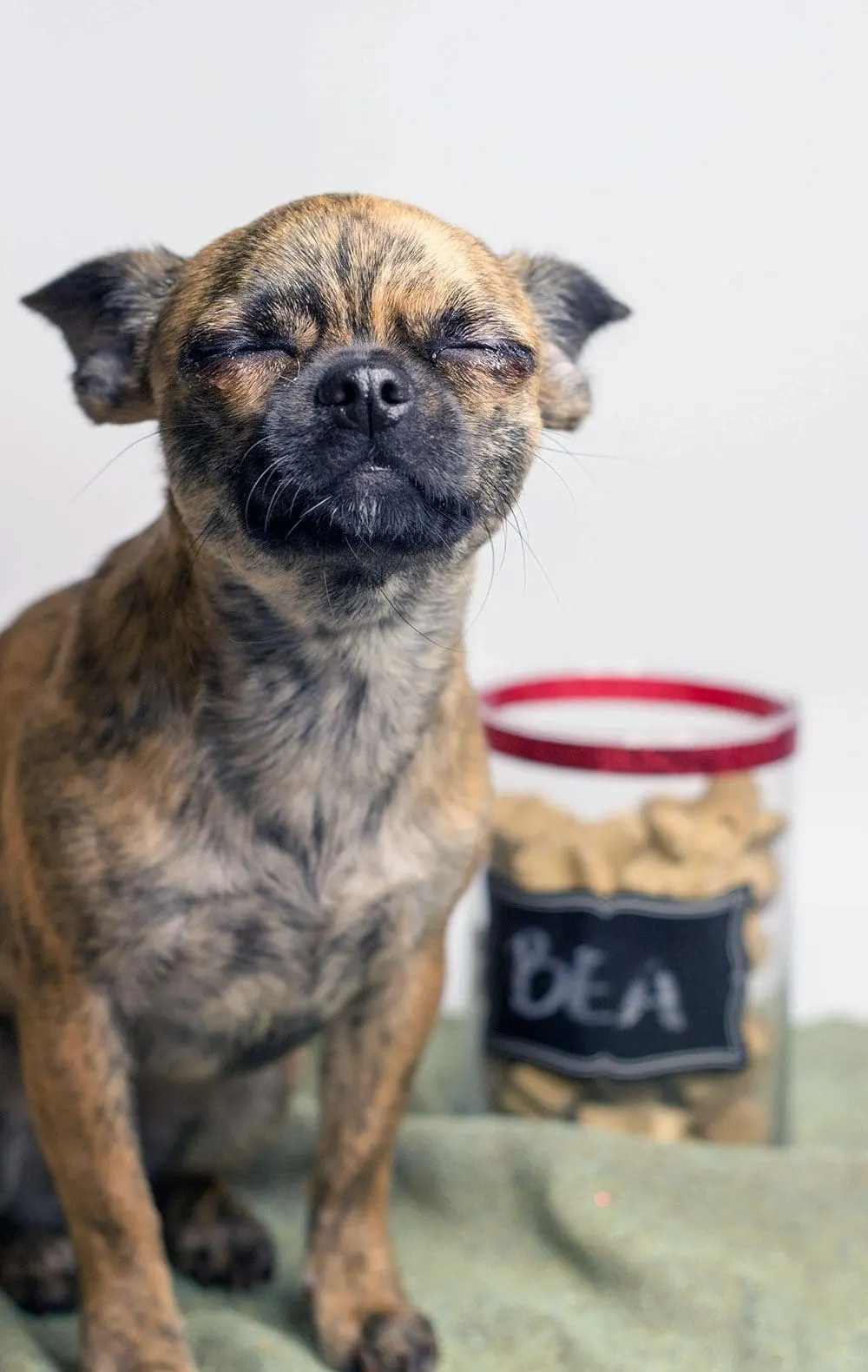 This is our first Christmas with Bea. Our little Bea is our latest rescue creature.
Weighing in at a whopping 5.6 pounds, this tiny force of nature runs the show around here. She's hilarious, snuggly, sweet, fierce, and brings us laughter and joy on a daily basis.
She's my lap-warmer as I work and she brightens up the whole house. We are beyond thankful to have her in our lives, so I made this dog treats jar for her.
She'll surely share her BLUE Santa Snacks with her brothers. 😉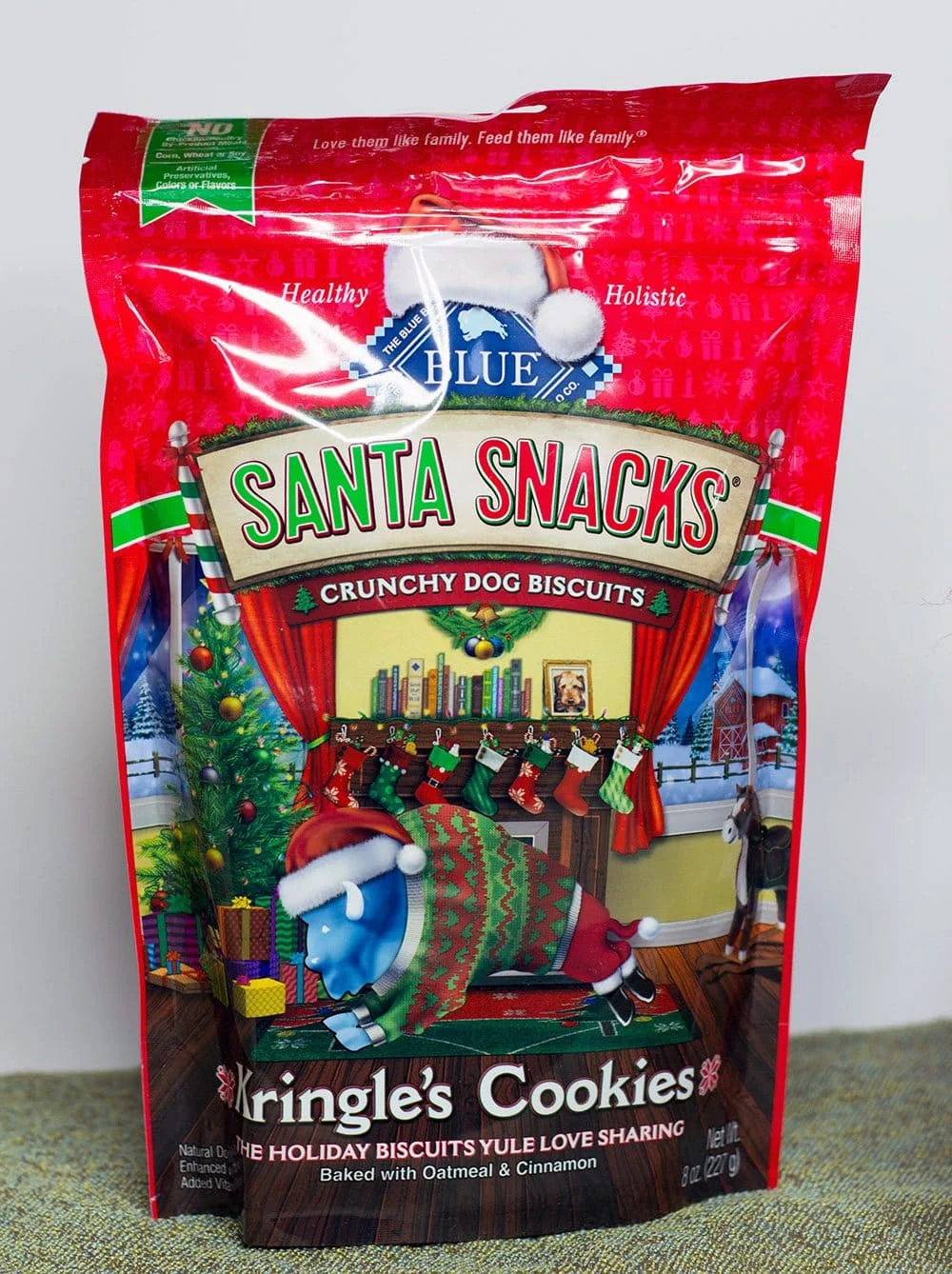 She's enjoying the treats so much she now spins around and does little tricks for them. We've definitely found the best gift for our dogs this holiday season.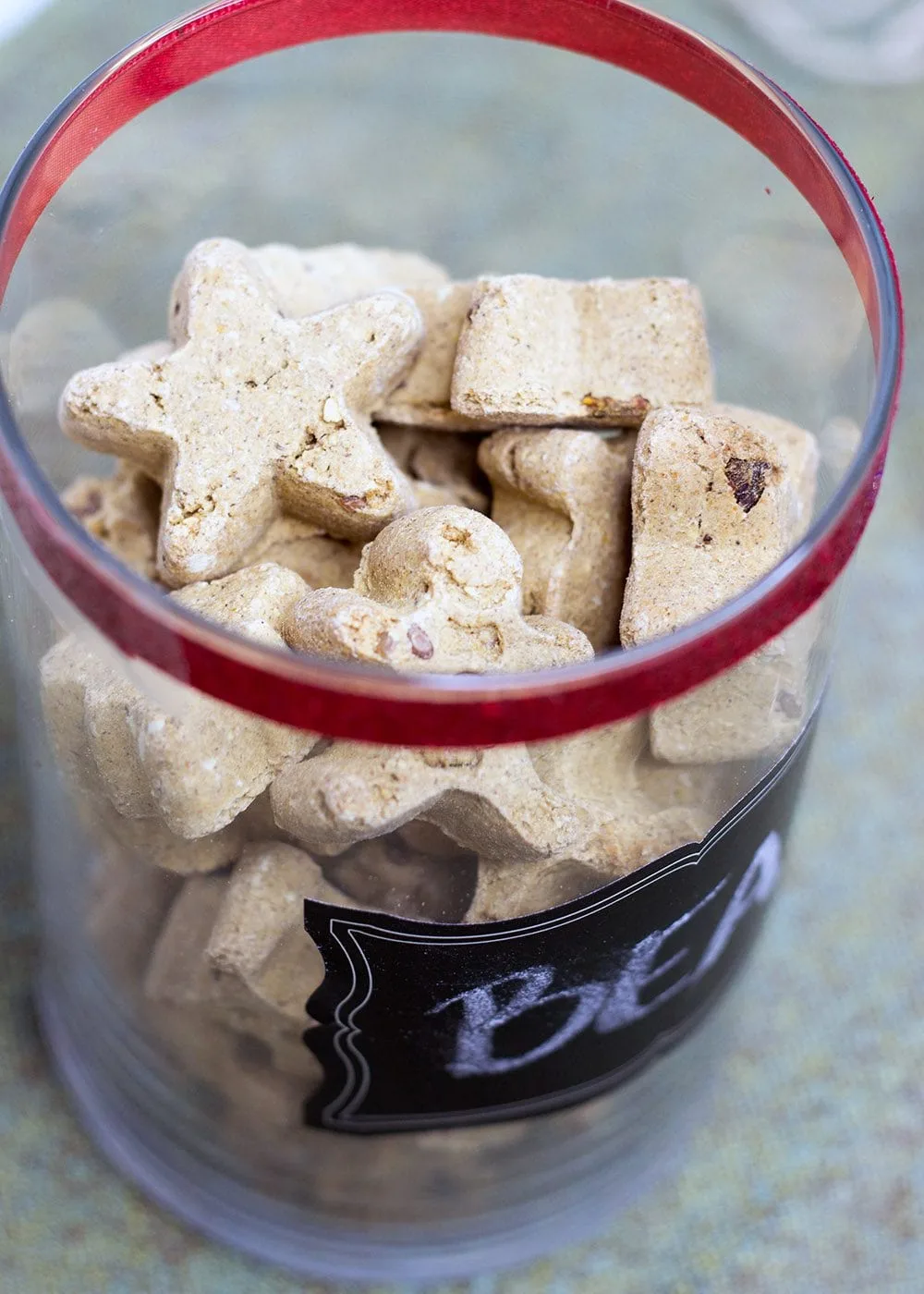 Look at those crunchy biscuits. With their cinnamon and oatmeal flavor, I'm almost tempted to take a bite.
Like all BLUE snacks, BLUE Santa Snacks have no chicken (or poultry) by-product meals and are free of corn, wheat, and soy.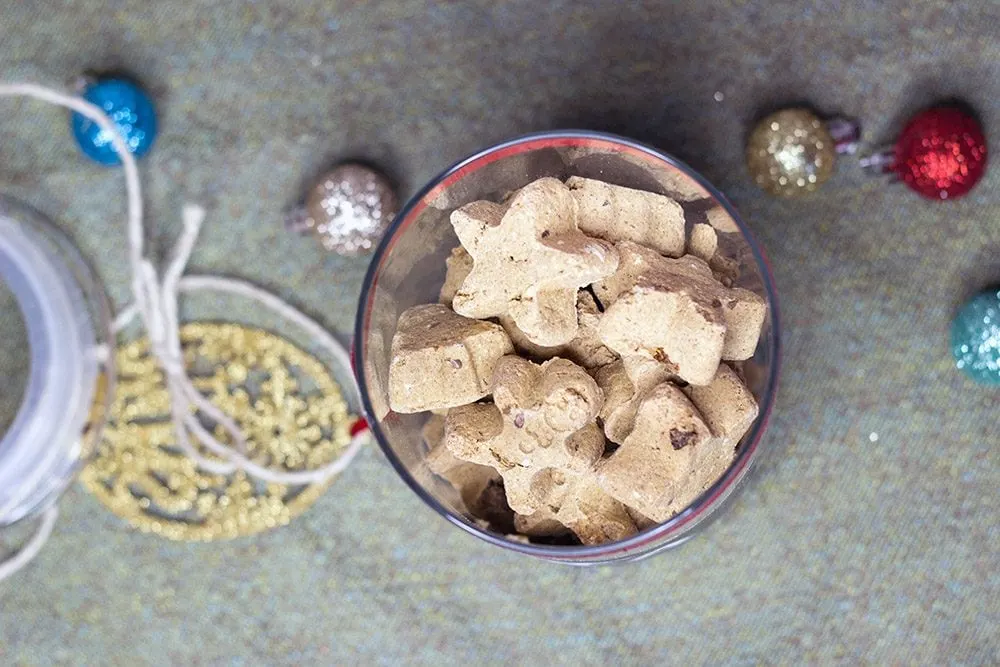 BLUE Santa Snacks for dogs are perfect for holiday gifting since they are in fun holiday shapes. Find Blue Buffalo BLUE Santa Snacks® for dogs at Kroger, Meijer, Target, Chewy, Pet Smart, and select regional retailers.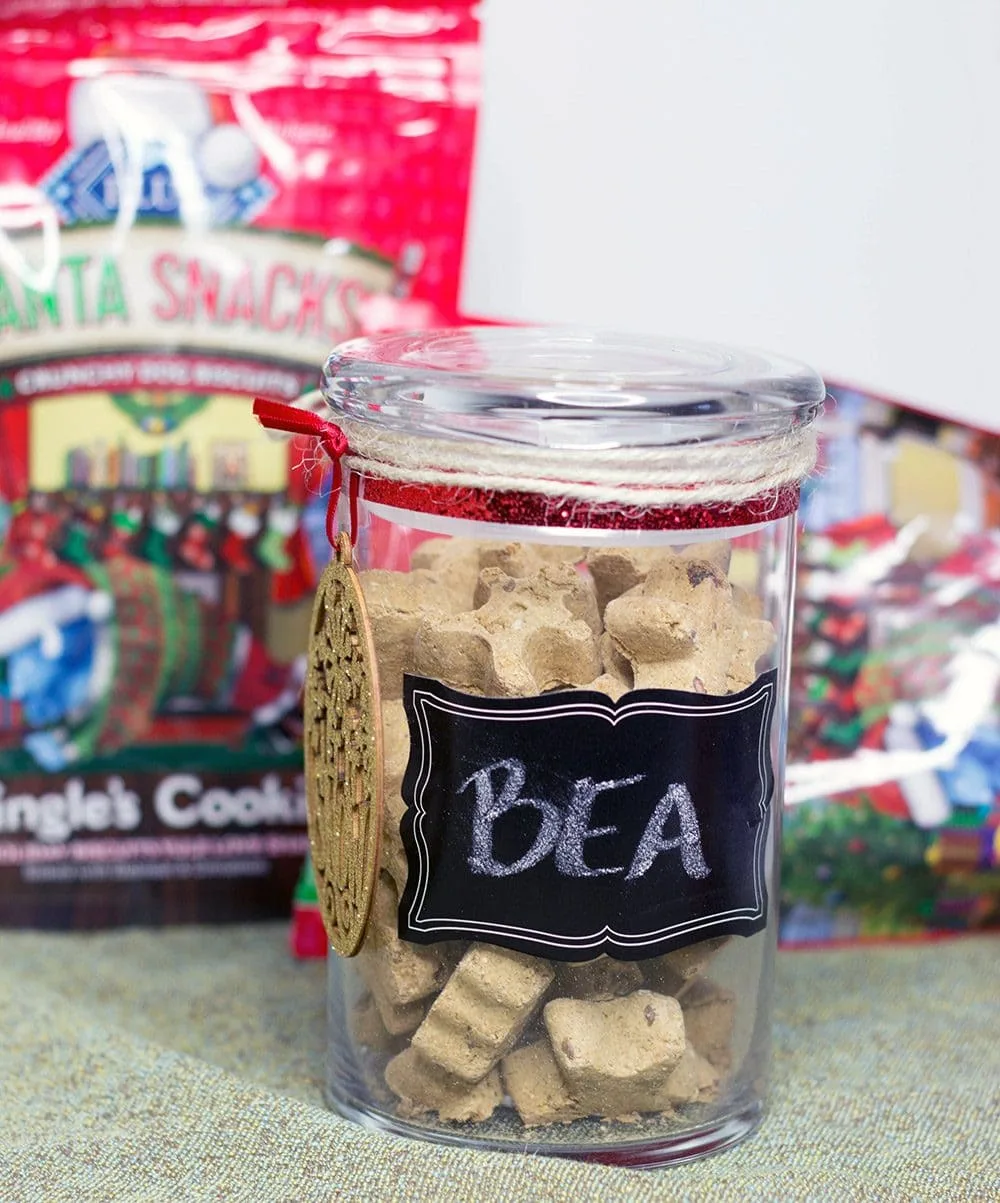 The rest of the supplies are quite simple. I picked up a basic jar, ribbon, twine, and other decorations at my local craft store.
Easy DIY Holiday Dog Treats Jar
Supplies Needed:
BLUE Santa Snacks
Empty Jar
Chalk Labels
Chalk
Ribbon
Twine
Holiday Tag
Scissors
Tape
Instructions:
Write the dog's name with chalk on the chalk label
Apply label to clean jar
Wrap red ribbon around the top of jar and secure with tape
Fill jar with BLUE Santa Snacks
Put lid on jar
Wrap top of jar with twine looping in a festive tag
Be sure to capture the joy your gift brings to the furry recipient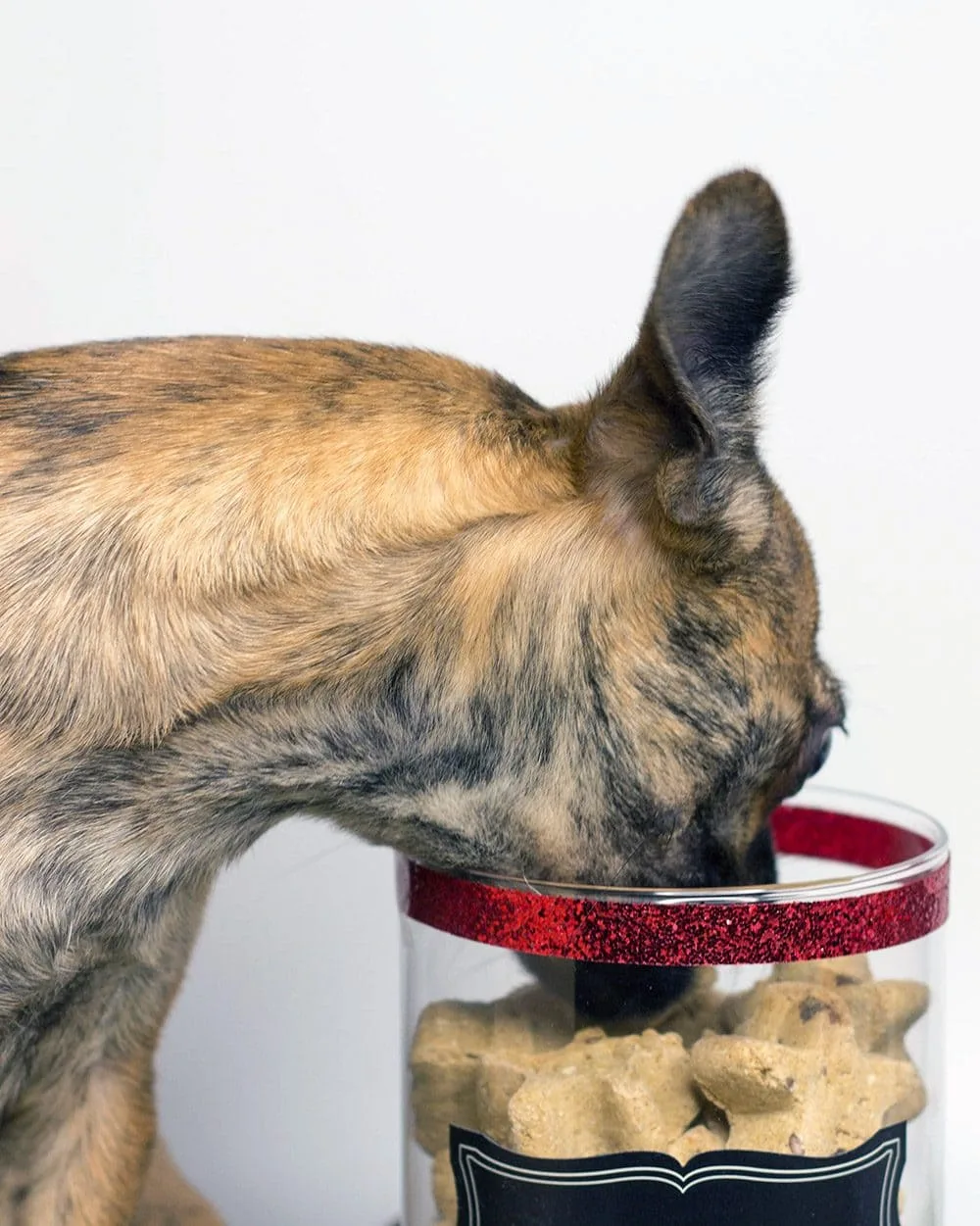 See, super easy. You can get as creative as you'd like with this DIY dog treats project. Turn a plain jar into a personalized work of art if you're skilled like that.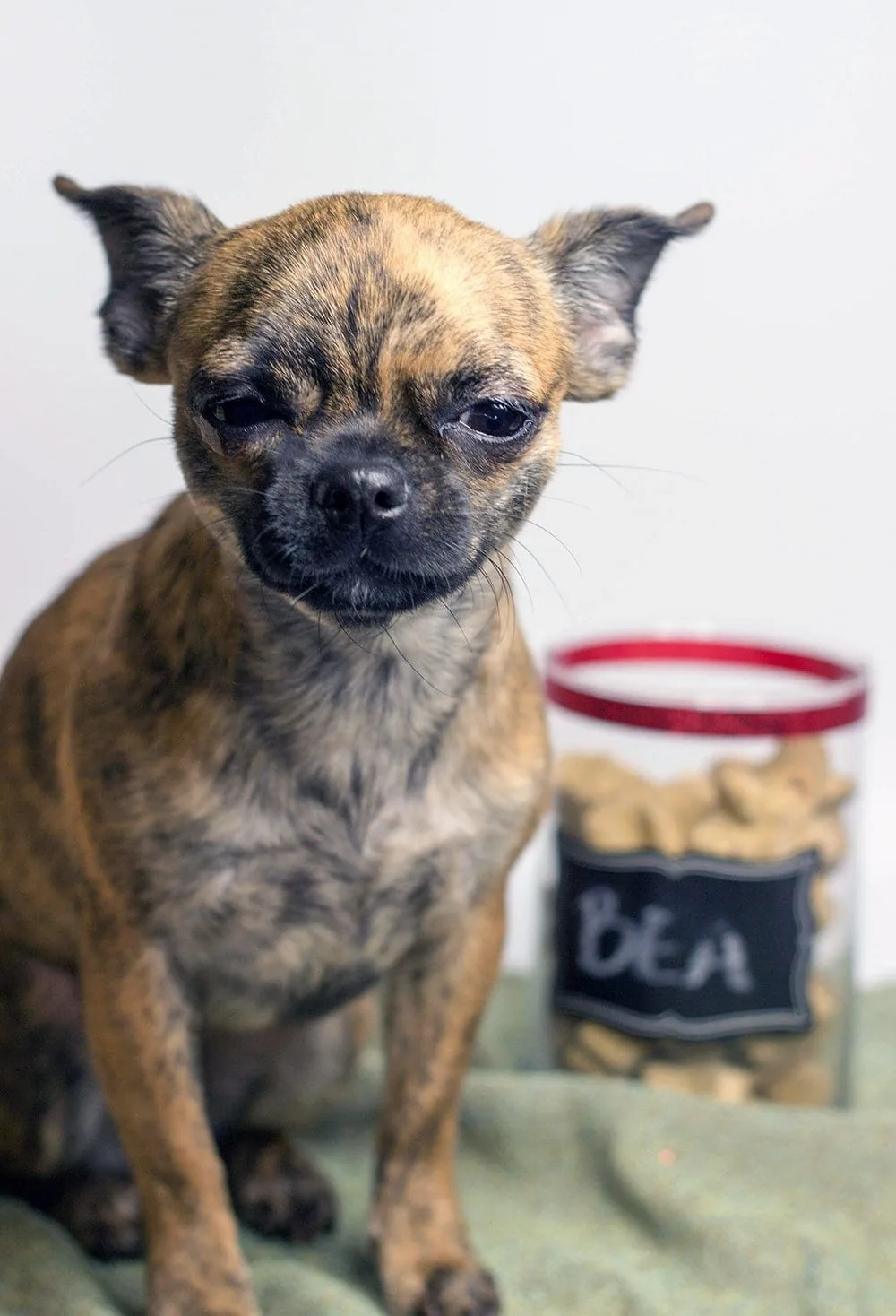 It's the thought that counts, and all about putting your personal touches into this gift. The dogs care about what is inside, and that is the hearty and scrumptious BLUE Santa Snacks.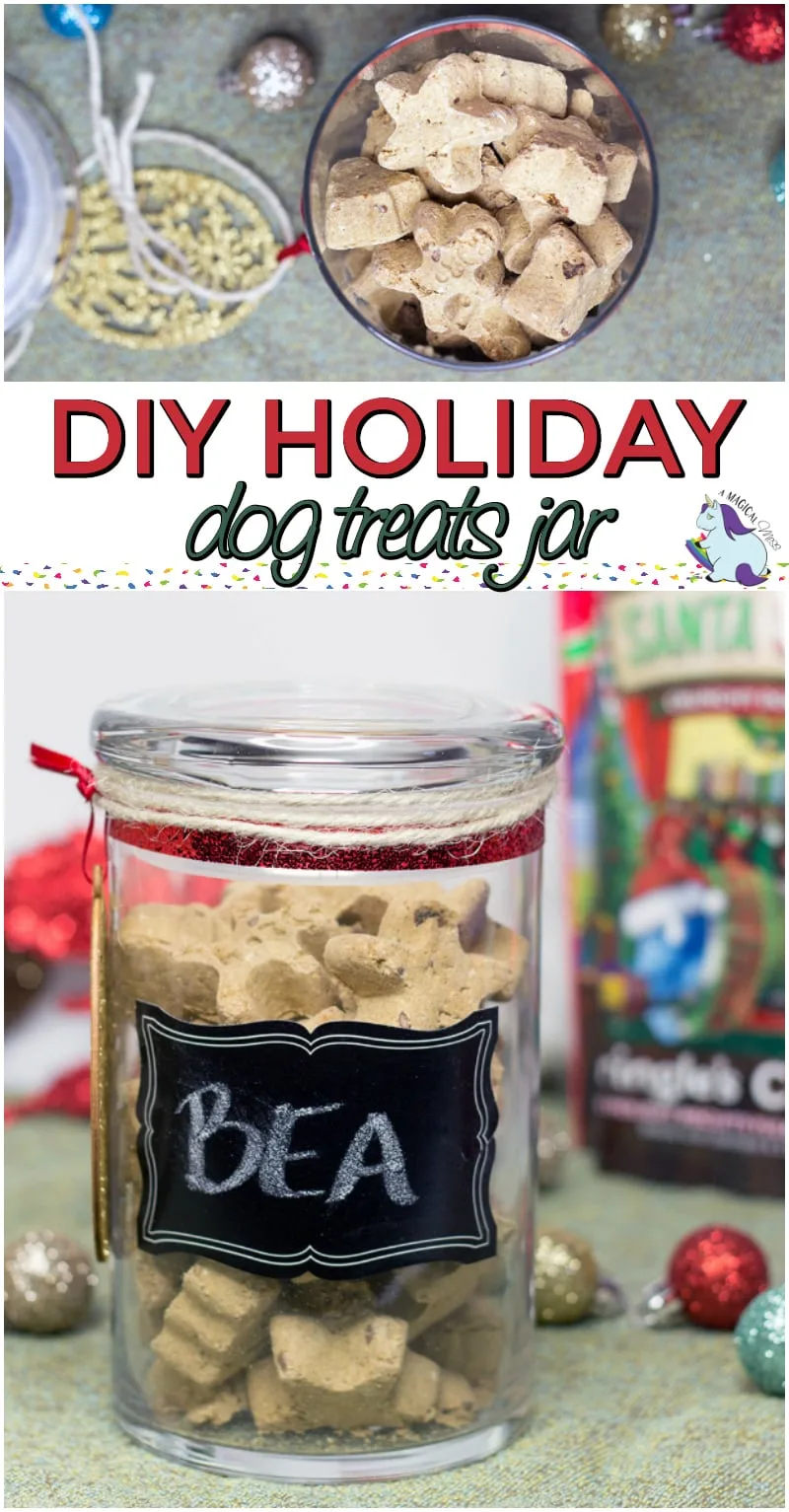 Who can you make a DIY dog treats jar for?