Most of you probably already know that I'm pretty much a spaz. But I know some of you out there will understand my annoyance with this topic… Consider this peeve #563: smooshed frosting.
You spend hours baking and meticulously decorating your favorite holiday desserts, only to have to pack them up to travel to a foreign kitchen. This is fine, except getting them there in a presentable fashion is quite stressful, risky and gosh darn it–a pain in the you know what.
Maybe you have an enormous kitchen and have room for bulky pastry cases. Well, I don't. (Don't get me wrong–these carriers are awesome, I just don't have room to store them for the other 360 days of the year that they won't be in use.)
So, at probably around midnight the night before Thanksgiving, I had a small stroke of brilliance. (Or, delirium–you can decide for yourself.)
Upcycle and Prevent Smooshed Frosting with this Hack
Here's a wonderful case where my hoarding has come in handy–love it when this happens. I have saved the rings from plastic milk jugs for a while now.
Really, I'm not that nuts–these have several uses for crafts. I just wash them and stash them in my craft cabinet.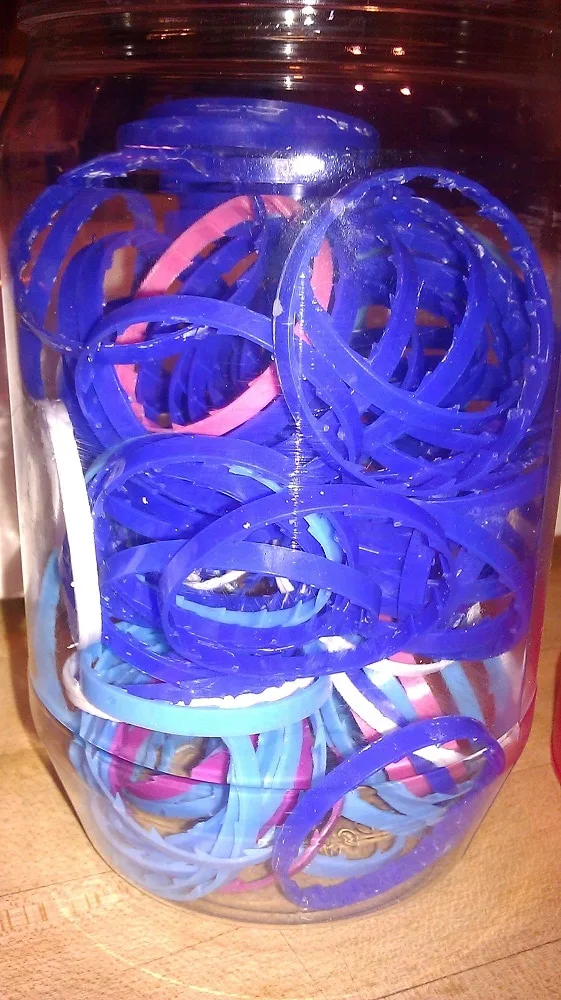 When I frosted my pumpkin squares and neatly arranged them on a platter, the last thing I wanted to do was cover them in foil or plastic wrap that would mess up the delicious cream cheese frosting.
I've tried sticking toothpicks in them to hold it up but they leave a bunch of holes in the desserts and end up puncturing the cover anyway.
So, I tucked a milk ring between each slice to hold up the plastic wrap.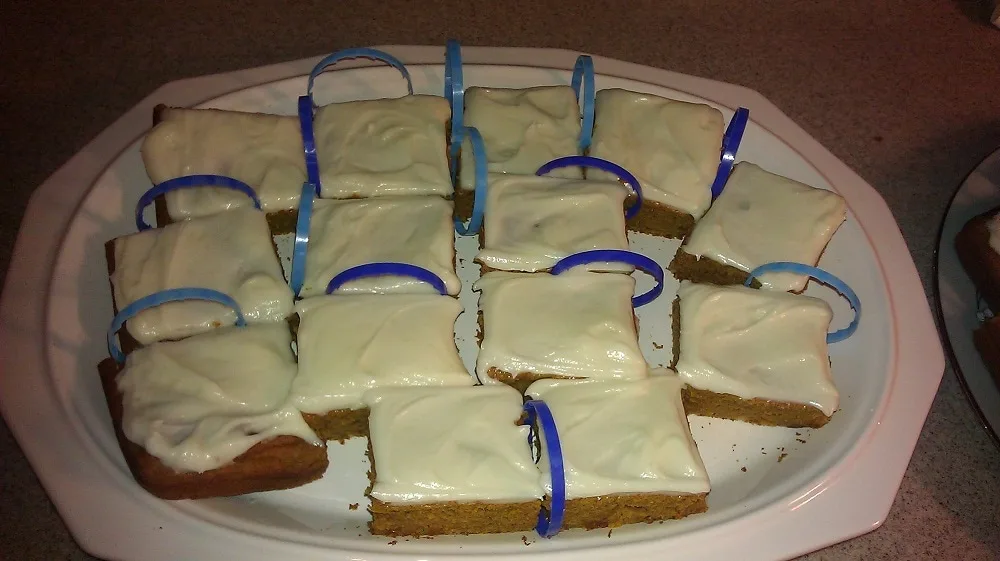 This created the perfect tented situation to protect the frosting! Then, when I arrived at my destination, I removed the plastic wrap and rings and displayed my perfect dessert.
The only thing is, these do not allow for stacking multiple platters. But it's a great solution for single-layer platters. No smooshed frosting! Plus you're upcycling! 🙂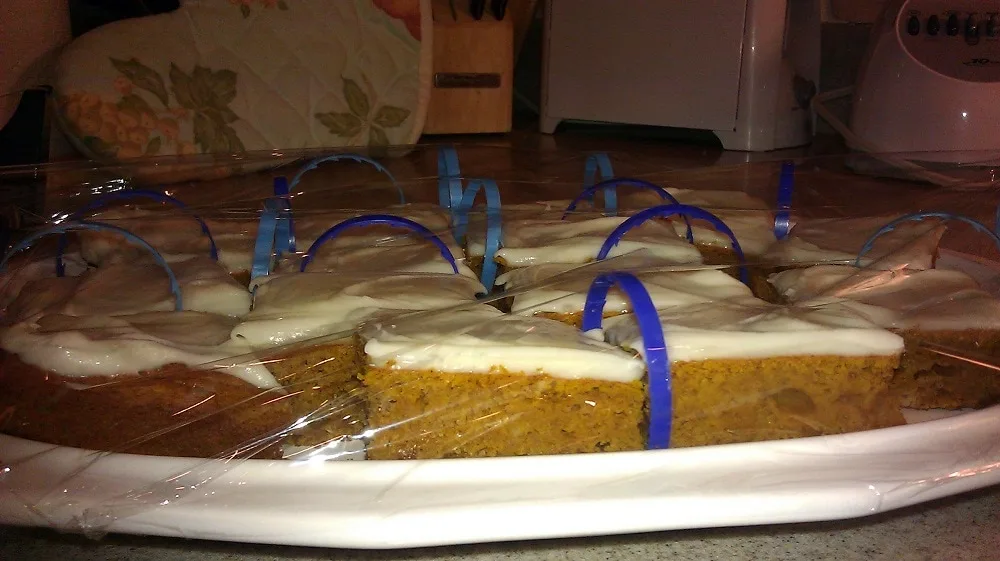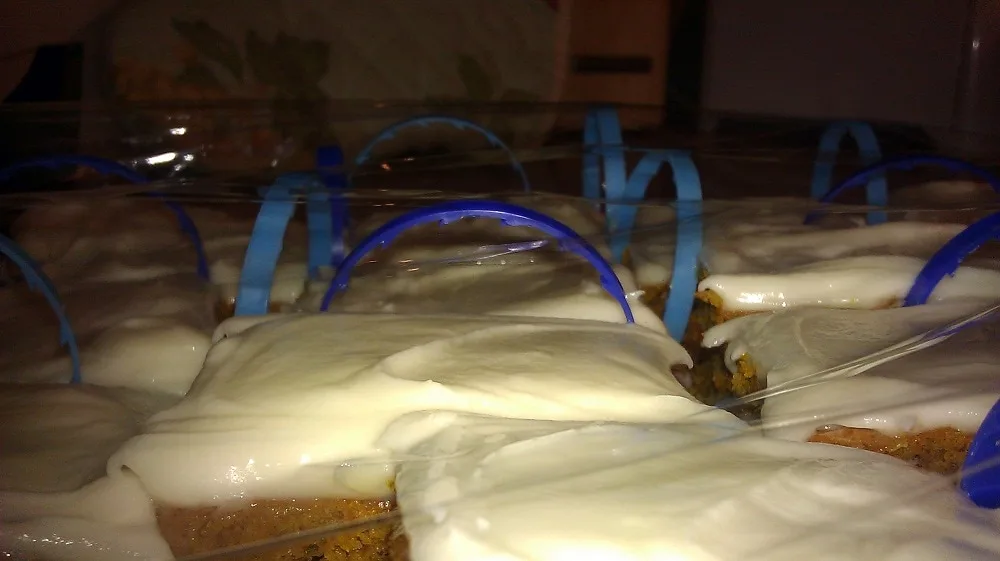 Ideas to Upcycle:
How do you prevent smooshed frosting?