Nothing shows you care like a handmade gift. These alcohol ink art pieces with heart designs are surprisingly easy to make.
The inks have a mind of their own, and the final image is usually a surprise masterpiece!
Fear not, if you create something undesirable, erasing is simple.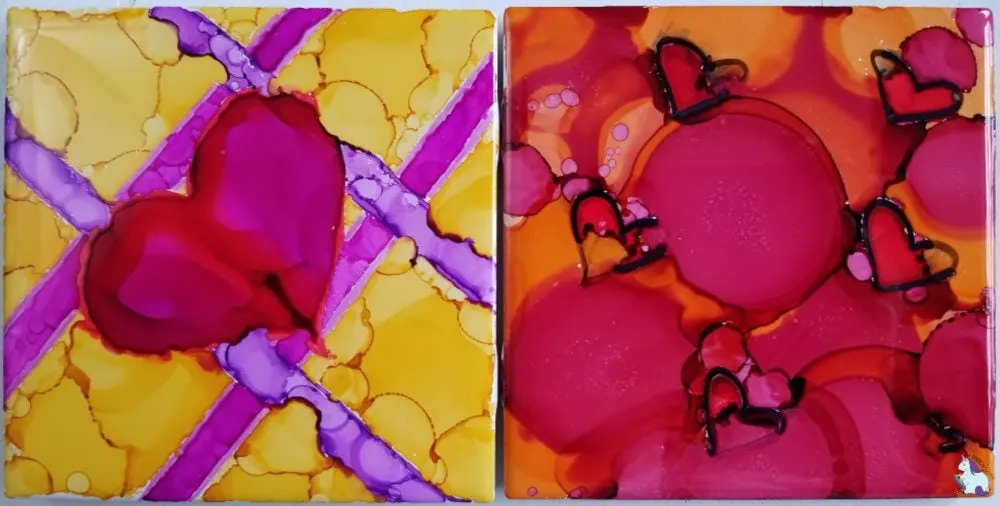 Alcohol Ink Art
Heart designs are not reserved exclusively for Valentine's Day–although, these do make perfect Valentine's Day gifts.
These alcohol ink ideas start simple and transform into abstract works of art right before your eyes.
The whole family can enjoy the process– for the wee ones still in the habit of sticking things in their mouths, it's probably best to let them watch, rather than partake in the handling of the dyes.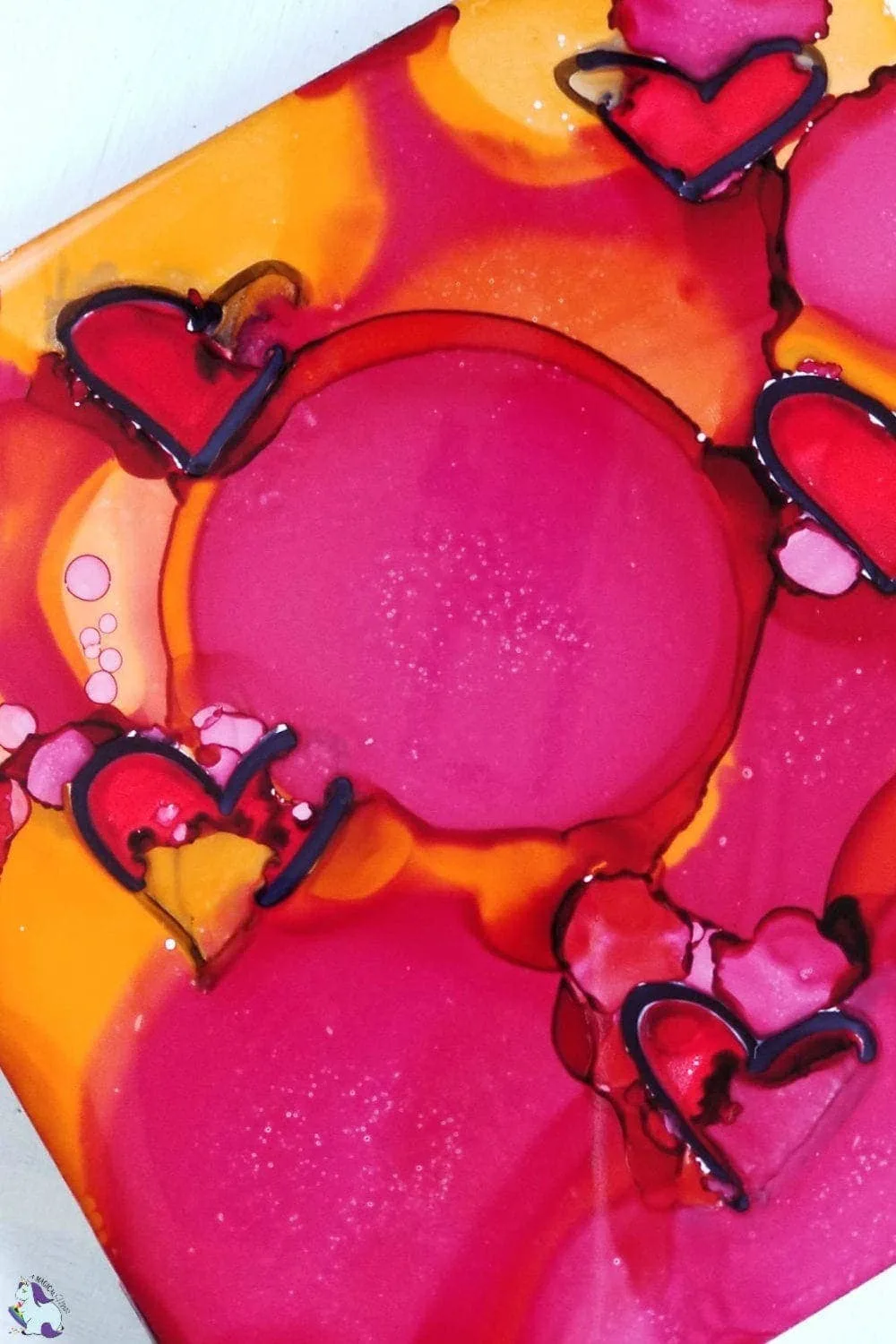 Heart Designs
If you cannot bring yourself to draw freehand hearts, it's quite alright; that is why stencils were created!
There is no shame using a tool to create the images you want.
Be sure to watch the video to see the process in action.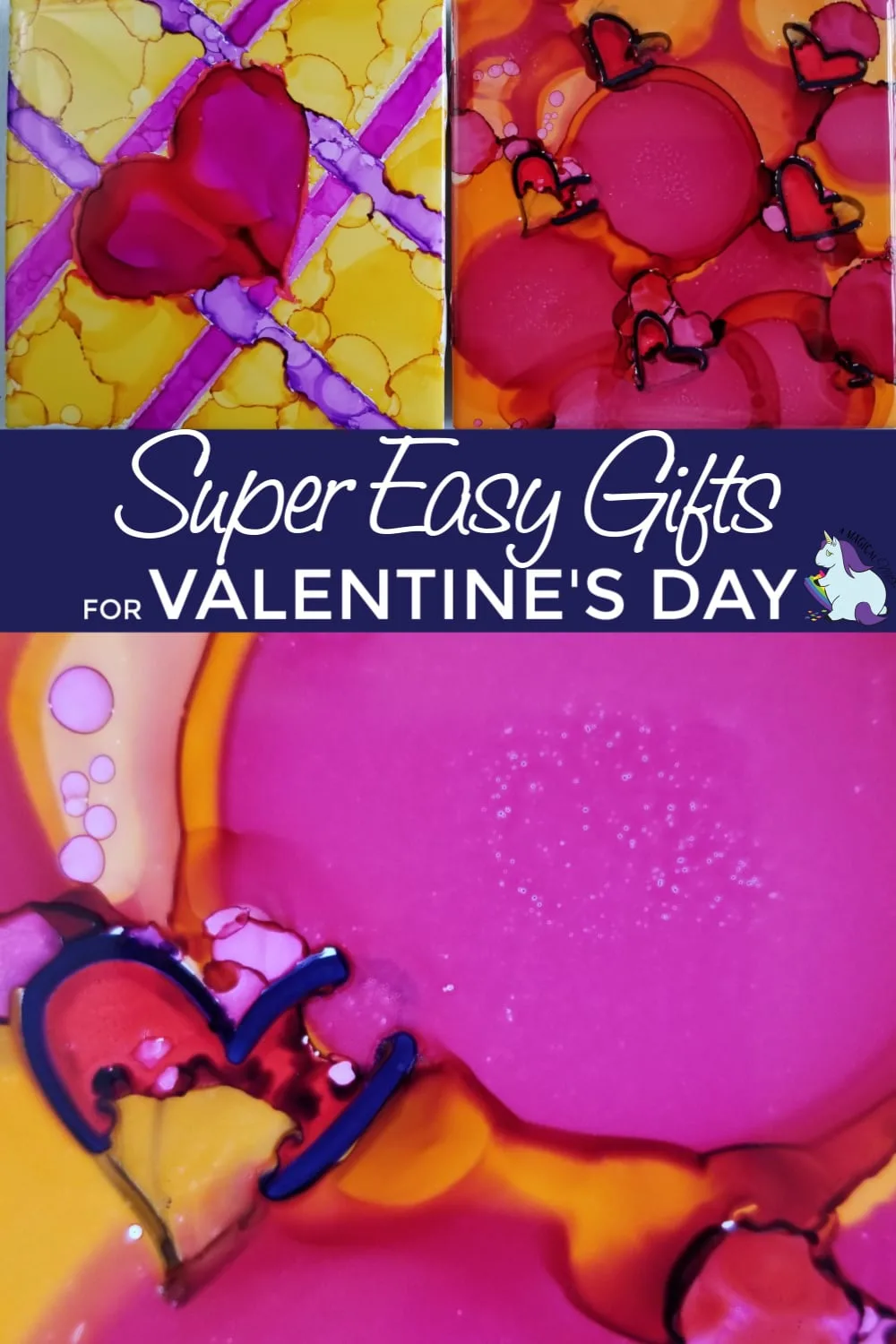 Yield: 1 tile
Alcohol Ink Art with Heart Designs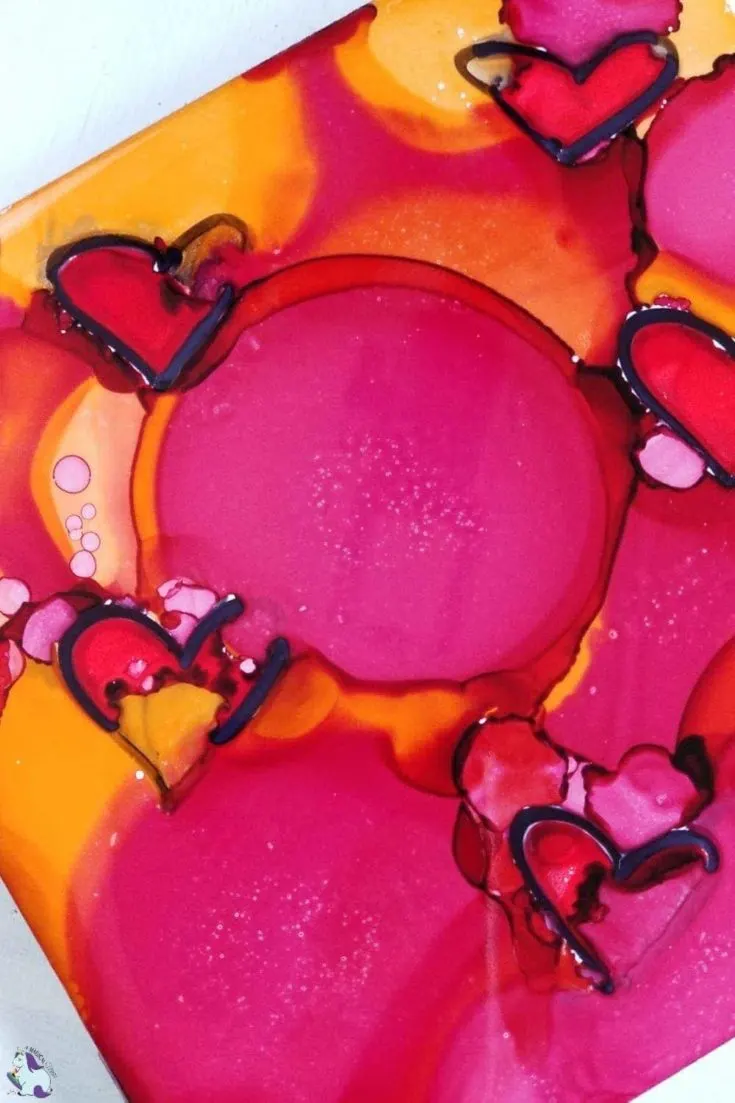 These alcohol ink art tiles make an artistic and thoughtful anytime or Valentine's Day gift!
Additional Time
15 minutes
Materials
3-5 bottles Adirondack Alcohol Ink, in a variety of colors
1 bottle Ranger Adirondack Alcohol Ink Blending Solution
1 ceramic tile, any size
1-2 Sharpie permanent marker, in preferred thickness and color
4 felt stickers
Instructions
With the tile face down, apply felt stickers to each corner.
Make sure the front of the tile is clean and dry.
Use the Sharpie permanent marker to draw minimalistic heart designs--the simpler, the better. Go over your lines to make sure they're about 3-5 mm thick.
Apply the blending solution with a fine tip brush to the inside of your image--or wherever you want to add color. Be sure to stay at least 1 mm away from your marker line, or it will bleed, and the alcohol ink will run through it. (Sometimes this is awesome and creates something unexpected and neat!)
Add droplets of alcohol ink to the areas with blending solution. Be mindful of your color choices because they will mix. (Too many colors will create a dark mess.)
If areas are not getting colored, try using a toothpick to drag the ink to those blank spots.
Once the inside of your image is colored, apply blending solution to your background and repeat steps 4 and 5.
When you're satisfied with your creation, allow it to dry on a flat surface.
Notes
If you make any mistakes, use a cotton swab with a few drops of blending solution as an eraser. If you prefer to do a full reset, you can apply several drops of blending solution directly to the tile and wipe it clean.
Recommended Products
As an Amazon Associate and member of other affiliate programs, I earn from qualifying purchases.
For more heartfelt and heart-shaped gift ideas, visit these posts:
Have you ever made alcohol ink art? Do you gift handmade gifts?