Pinterest has a way of making bucket list vacations seem easily within reach. It just takes proper planning, right? I found myself repinning dozens of photographs containing bright blue water, rippling between red sandstone walls, with bikini-clad girls whimsically wading in the magical river while letting cascading waterfalls wash over their bodies.
Eager to sign up for such an experience, I consulted the almighty Google. It didn't take long for me to realize hotels near the Grand Canyon are sparse–and if you want to stay in the canyon…well, I'll get to that later. We received complementary accommodations in exchange for our content. Everything shared is based solely on our experience and honest opinions.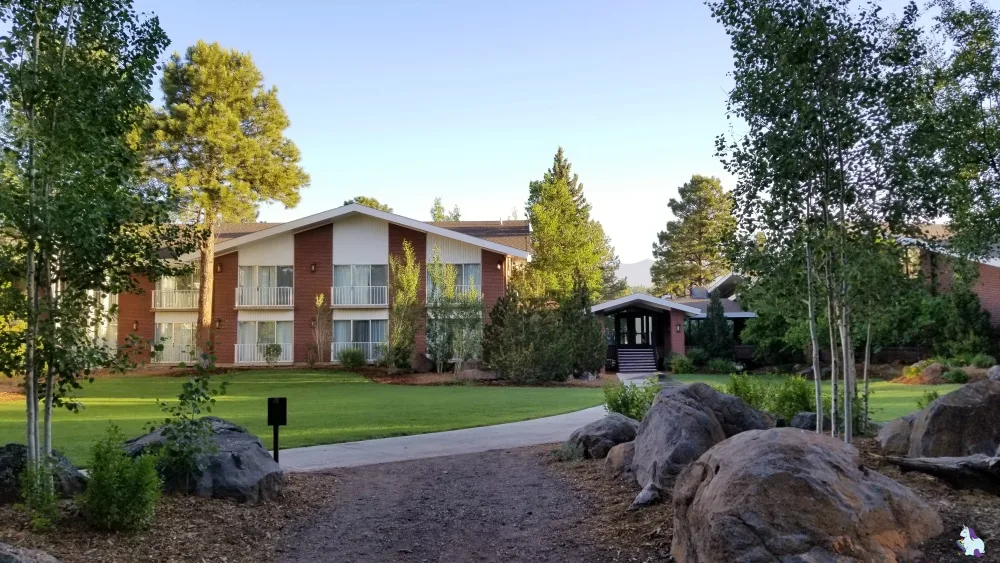 A Grand Canyon Vacation
Having never visited this Southwest region of the United States, but when the Sorento Family trip to Canyon City, Colorado landed in the books, I knew we'd be presented with an extended road trip opportunity–the 2019 Kia Sorento demands it.
The kids and I agreed that exploring the Grand Canyon was a must. I was shocked to discover how difficult it is to thoroughly experience those commonly pinned areas of the canyon without years of planning.
It makes sense because some of the area is protected tribal land, but my ignorance and naivety was in for a surprise.
To gain access to those mesmerizing blue waters, such as those you'll find in Havasupai Falls, you first have to obtain permission and gain access through a lottery system that is booked solid through next year.
Then, if you're lucky enough to obtain it, you have to be willing to hike for days, or pay an outrageous fee to the ONE helicopter company that has licence to land inside the canyon.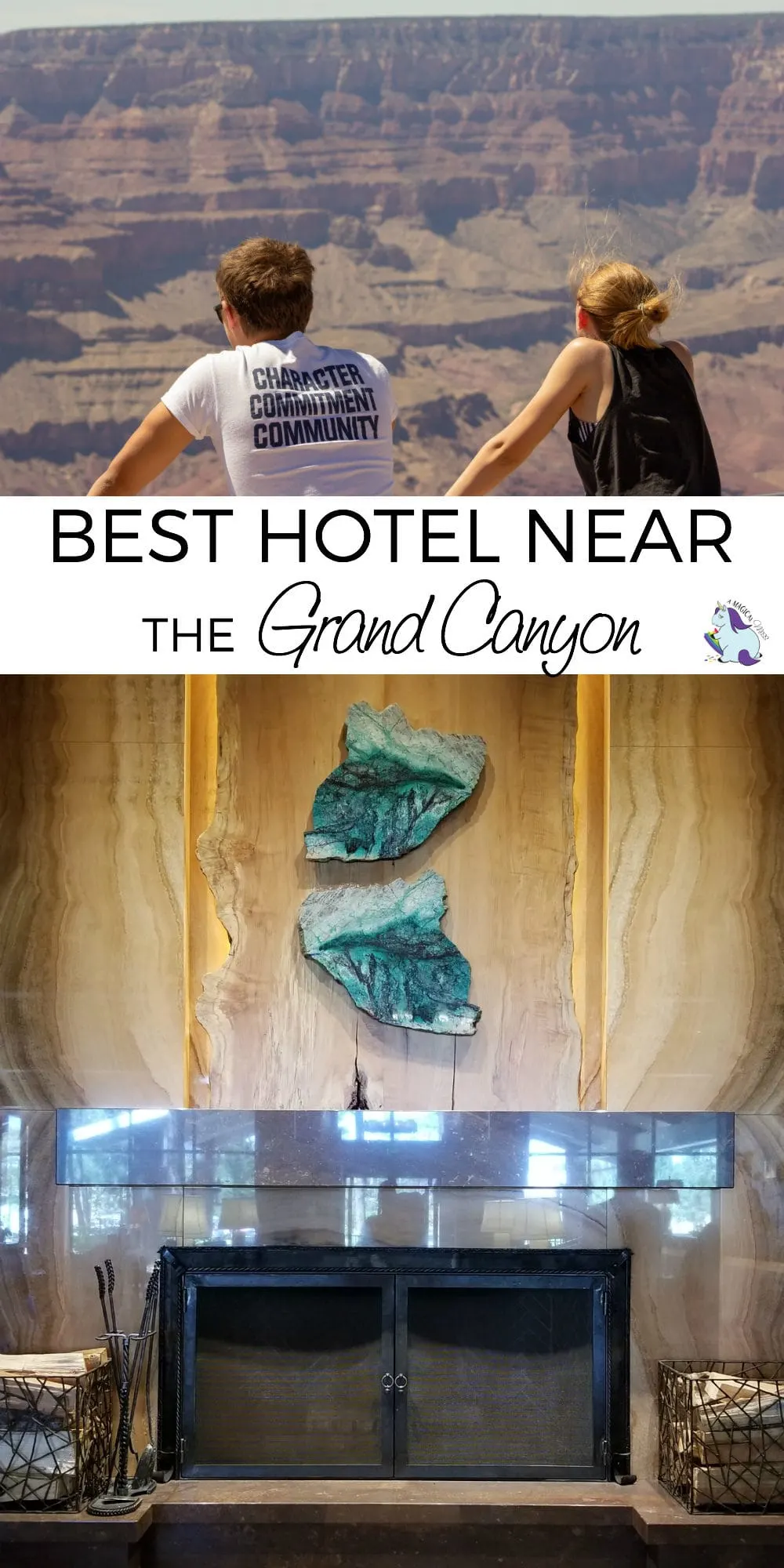 Best Hotel Near the Grand Canyon
So, I continued the search for where to stay on our Grand Canyon vacation. I accepted that we wouldn't be hiking to the bottom of the canyon. The kids and I are physically fit, but that trip would require training that we didn't have time to complete.
We could ride mules down, but that's an overnight trip, and getting reservations at the Lodge–the only hotel at the bottom–is also a process needing months or years to secure. Camping at the bottom is an option, but we didn't want to invest in a lot of expensive gear.
A day trip it is! As a single mom of teens, I wasn't in a hurry to parade our suburban sensibilities into this dangerous terrain alone.
Thanks to the friendly staff at our hotel, we were able to plan a guided hike with All-Star Grand Canyon Tours–we cannot recommend them with higher praise. They provide an exceptional experience. Speaking of our hotel…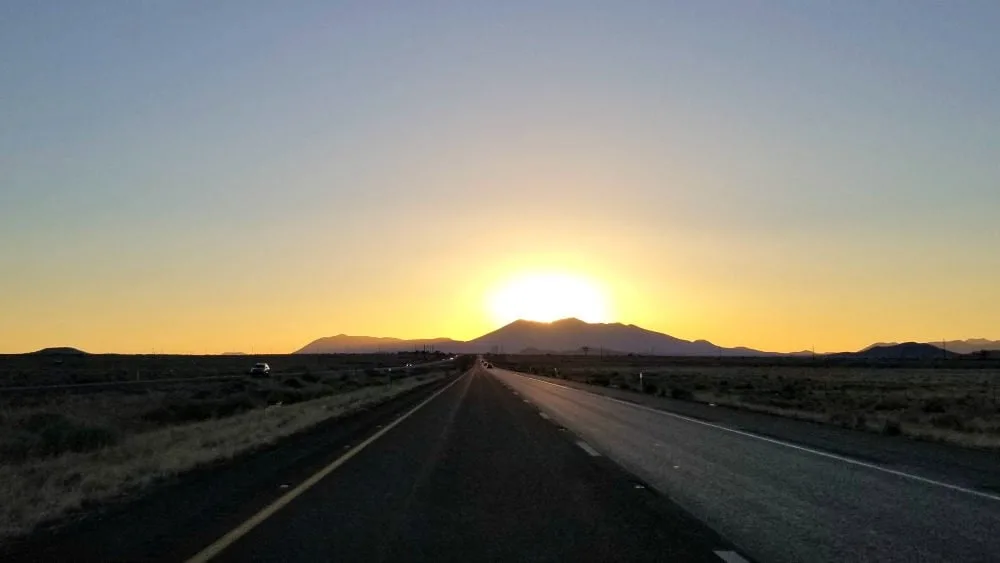 Little America Flagstaff
We drove from Canyon City, through New Mexico, to Flagstaff. Miles of desert landscape, containing moments of supreme beauty, as twists in the road opened up scenic views to a towering mesa or striking butte.
The Southwest provides some of the most stunning visions I've ever experienced, all within some of the harshest conditions on Earth.
The odometer was clocking mile after mile, while the road trip allowed a welcomed serenity to settle between our ears–we drove for hours in silence, broken only by the low rumble of road and occasional observational point made about the painted desert or a sand-dusted oddity.
As the sun set over a solitary triangle of mountain in the distance, the road sign numbers next to 'Flagstaff' reached single digits.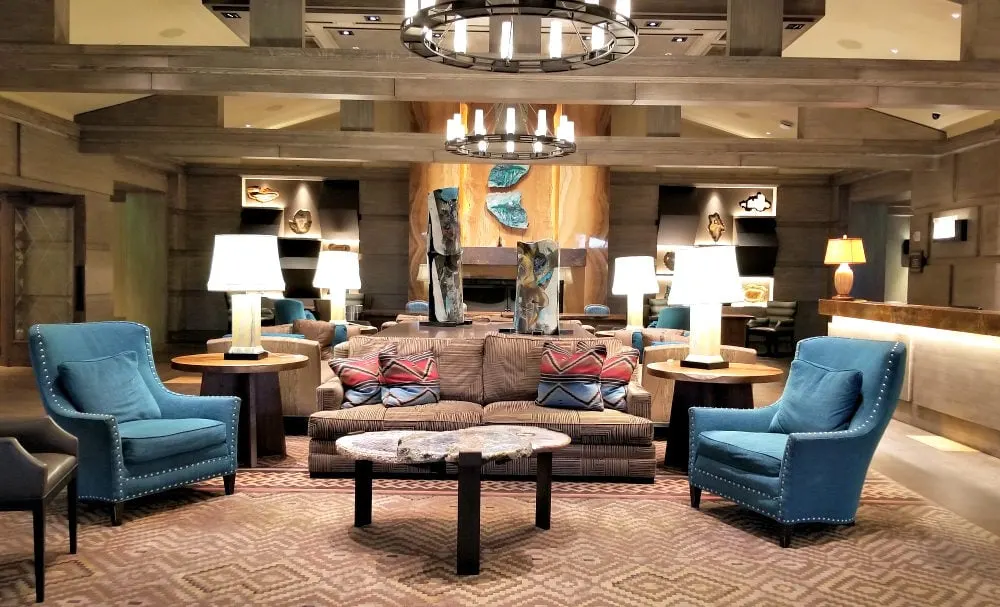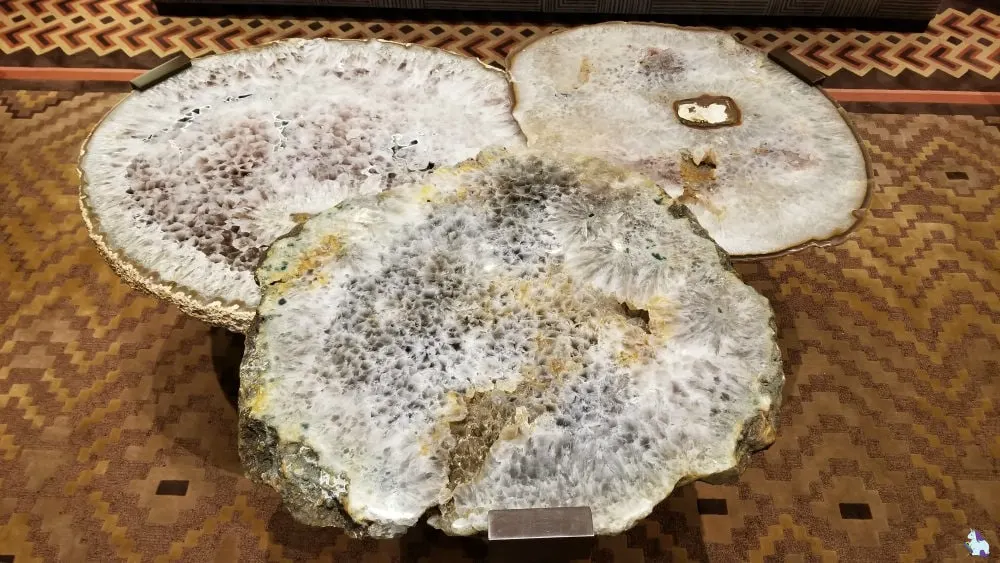 We arrived at Little America as the stars began to show against the darkening sky. Smiling faces from behind the counter of the turquoise-highlighted, eye-widening lobby greeted us with excitement.
After stopping several times to admire the impressive geode pieces and natural wood furniture decor, we followed the instructions we were given to reach our room in Lodge 1.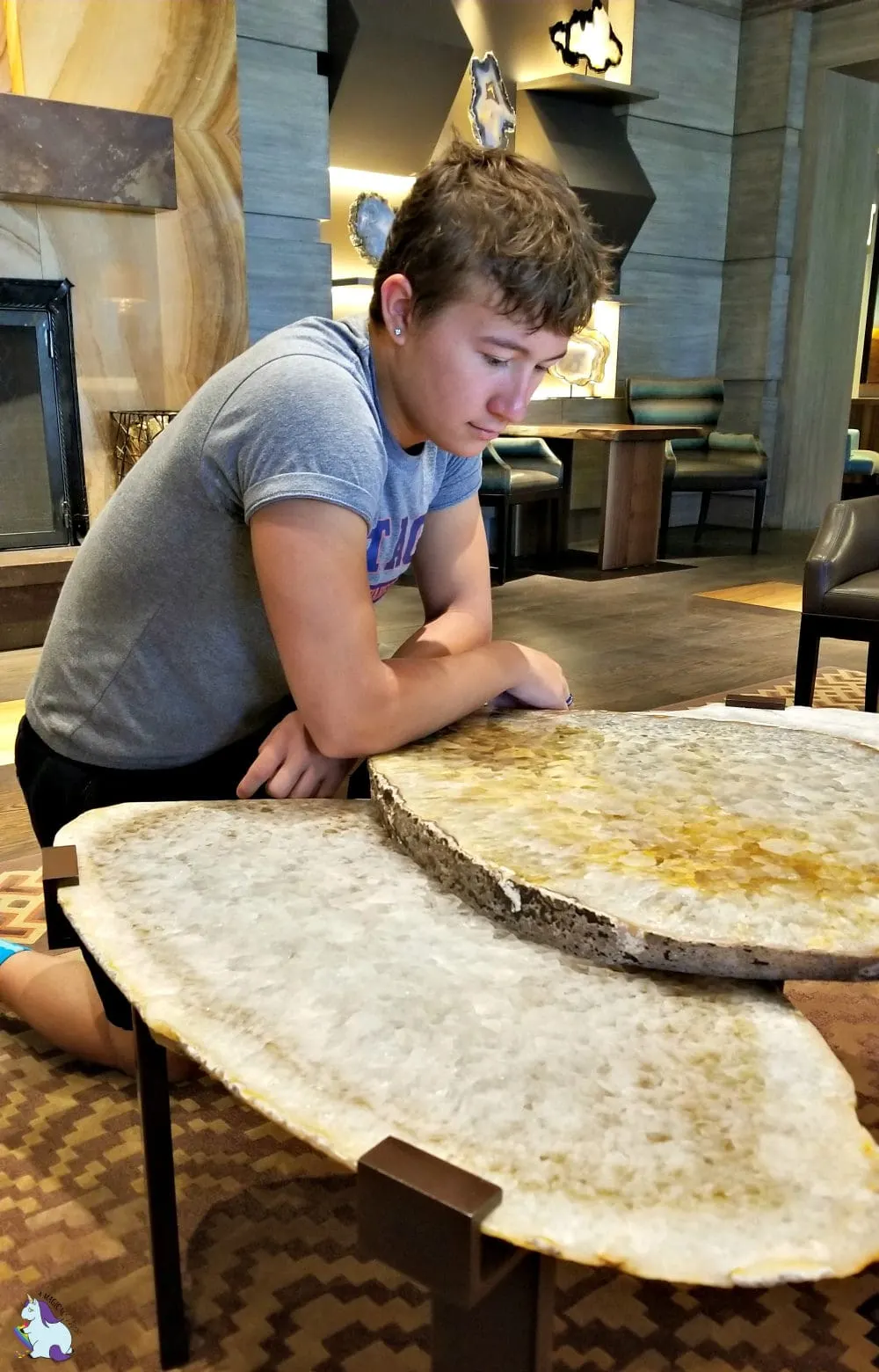 The spacious two-queen room, with a color palette ink dropped from the view found just outside our window, offered a plush landing after a day spent foraging for occasional roadside adventure.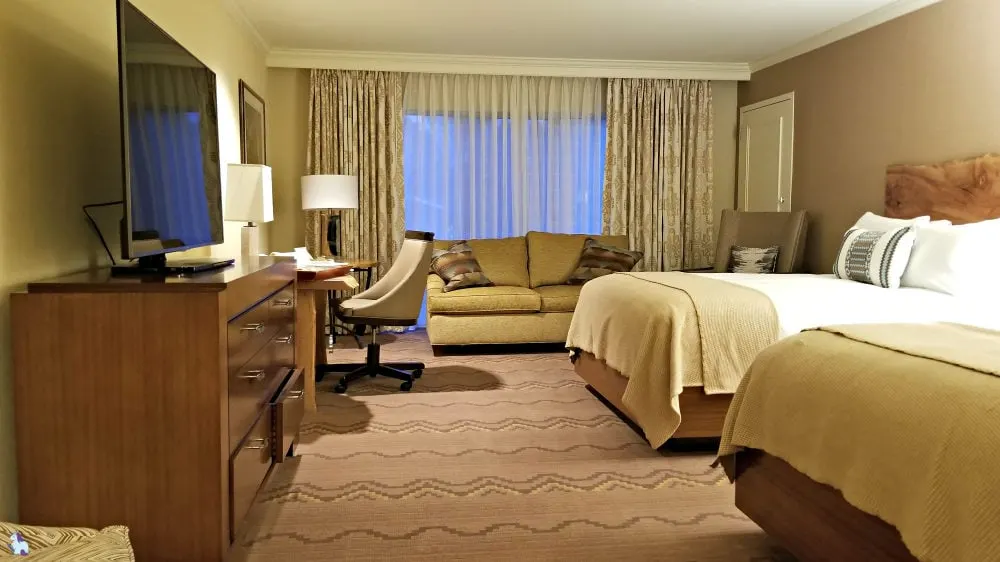 Silver Pine Restaurant
Sounds from our bellies drew us out of our slumbers and straight into the Silver Pine Restaurant, located just off the lobby or via a charming, tree-laden outdoor path. Eager to take advantage of the gorgeous desert evening, we meandered through stunning solid wood tabletops to find our own place under the stars.
Sounds from a waterfall trickling next to us, partnered with the twinkly lights hanging overhead, created a wonderful ambiance for dinner.
Our wonderful waiter suggested menu items that would soon prove to be new culinary favorites. He even got Adam to try creamed asparagus soup–and he loved it! The food was exceptional, and the service was like visiting a thoughtful friend.
We joined Silver Pine again for breakfast and had an equally satisfying experience, fueling up for another day full of adventure.
Take a little tour by watching this video:
Little America Flagstaff is just an hour from the South Rim and All-Star Grand Canyon Tours will pick you up from the lobby. The beautiful scenic drive, accompanied with a knowledgeable guide, became a quite educational experience.
Our guide, Jason, answered every question we could think of about the terrain, vegetation, and local wildlife.
Did you know forest fires are required for ponderosa pines to reproduce? Their pine cones have to reach 240 degrees in order to open and release their seeds, thus contributing to the expanding greenery.
The ponderosa bark is fire resistant, which allows fires along the base of the tree to heat the pine cones above. For years, implementation of fire prevention methods were causing a drop in ponderosa numbers until scientists realized what was happening. Isn't nature just fascinating?!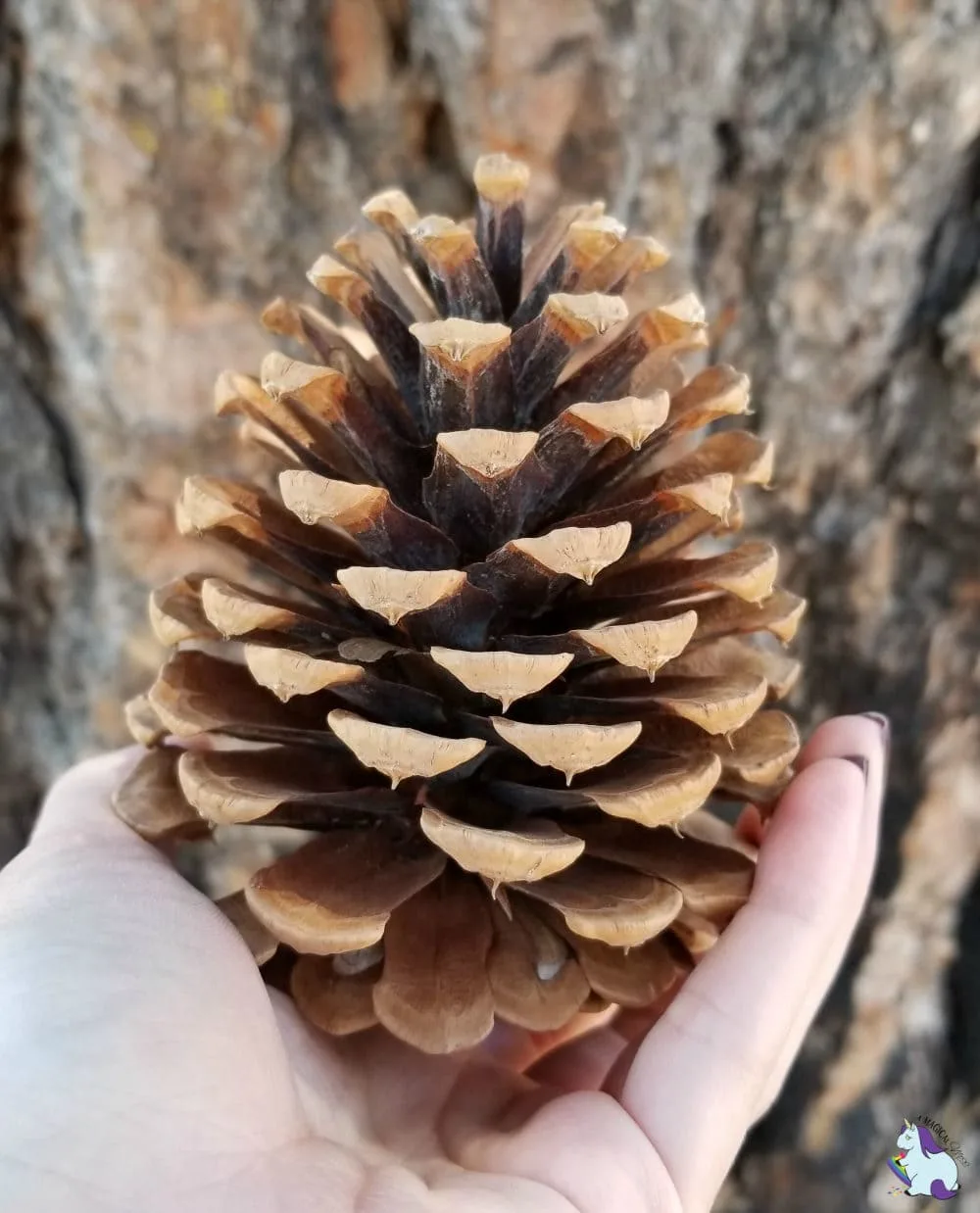 While we didn't see the famed blue waters, our day at the Grand Canyon was unforgettable. We now have a white water rafting expedition through the canyon–with Jason–on our bucket list.
Watch and learn from our highlight reel we put together of our day:
Bearizona
Again, following the advice of our hotel friends, we planned a visit to the coolest drive-thru zoo, Bearizona, which is located about thirty minutes from our temporary home base.
We're from Chicago, so we're no strangers to cool zoos, but Bearizona is a truly unique experience.
A black bear punched our car; at least 17 animals stuck their tongues out at me; and we got to meet Elvis and Don King. Go ahead and see for yourself in my Derpiest Animals of Bearizona post.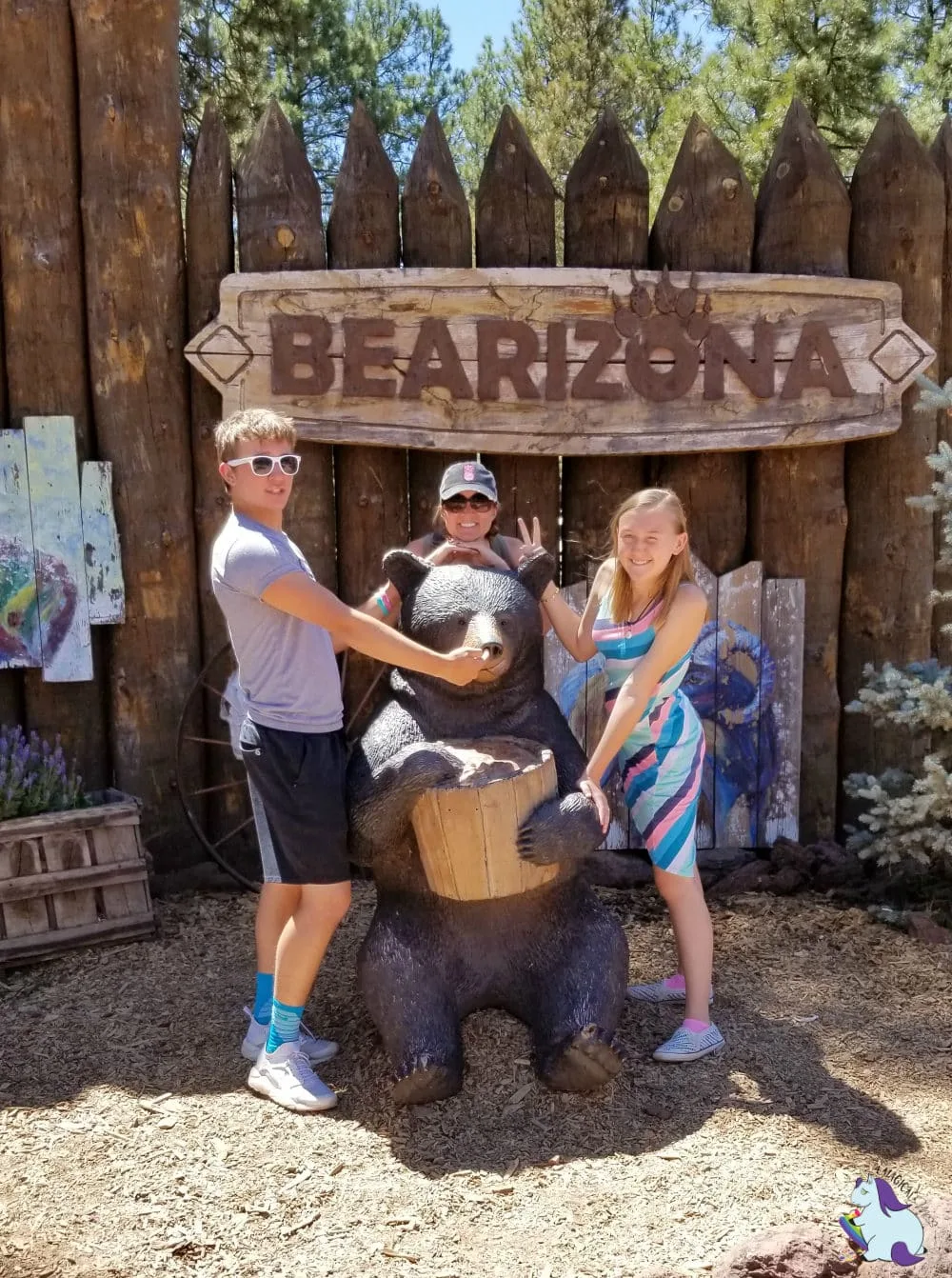 After spending hours looking down at creatures, and across miles of expansive canyon, we turned our eyes to the sky at the Lowell Observatory, located just 10 minutes from Little America.
Lowell Observatory
Among the oldest observatories in the United States, Lowell Observatory is where Pluto was first discovered! Yes, they still consider Pluto a planet–in a charmingly defiant way. You can visit the sprawling grounds, dotted with domed buildings housing enormous telescopes, during the day or evening. Check their site for hours and the full list of activities.
There's a lot to take in and lines can get a bit long, so make sure you give yourself enough time to experience this incredible sky gazer's dream. We visited for about three hours, but that was not enough time to take it all in.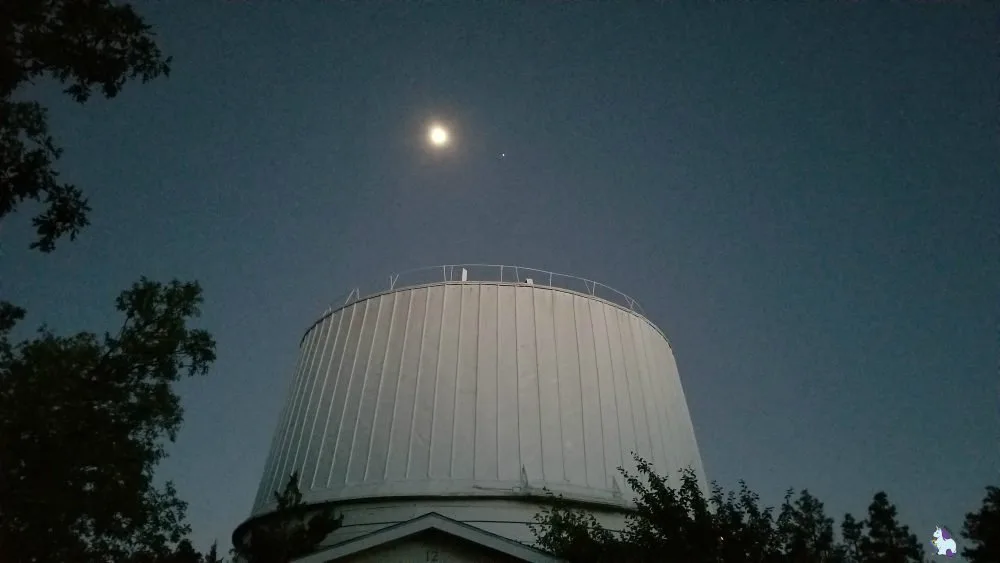 We joined in on one of the fascinating constellation tours. The guides aren't just wicked smart, they're also fantastic storytellers. Utilizing laser pointers that require a license because of their intensity and reach, the celestial chaperone points out the constellations in the night sky and explains their history.
From this evening experience, something happened to Adam–he has now become obsessed with astronomy and astrology. I've never seen him read with so much enthusiasm about about a new interest! For that alone, thank you to Lowell Observatory for awakening a passion in my teen son!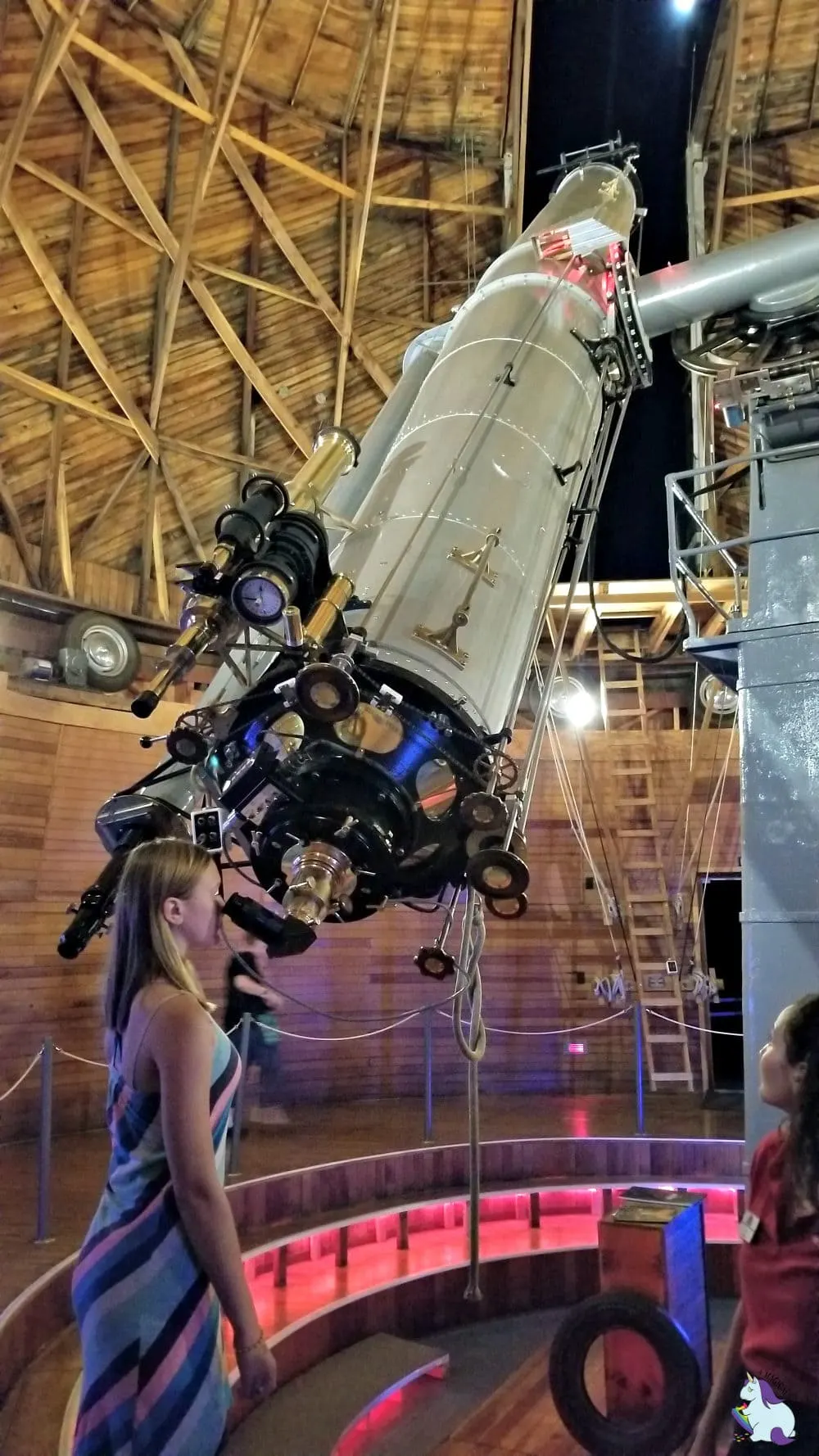 We stood in a few lines for opportunities to look through the same eyepiece as every astronaut who has worked for NASA. Peering at individual craters of the moon and glimpsing Venus in glowing detail is a life-changing moment in perspective.
Thanks to the strict light pollution laws in Flagstaff, the views while waiting in line are breathtaking. The entire property is beautifully landscaped and I hope to return to see it during the day. Plan your visit, become a member, or make a donation to the Lowell Observatory!
Returning to homebase…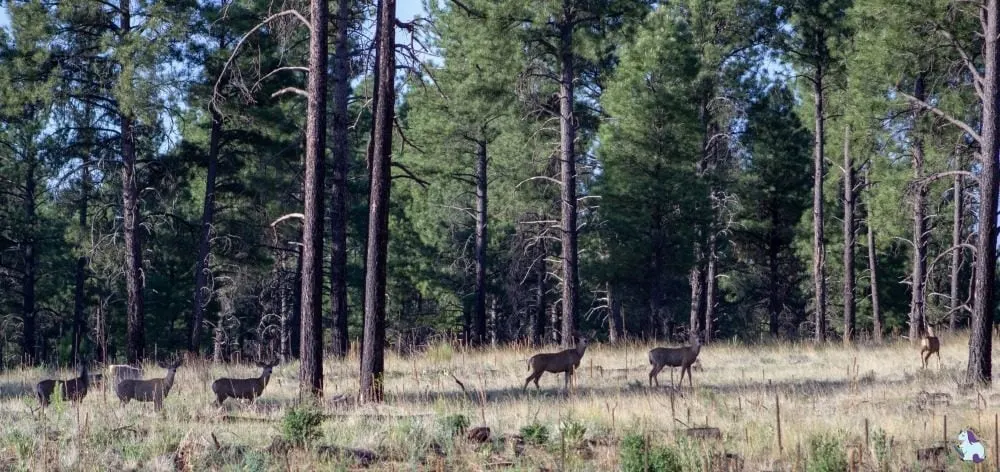 Little America's Backyard
With 500 acres of ponderosa forest and a friendly path to follow, one doesn't even need to leave the property to enjoy the area. The trail entrance is right outside of your hotel backdoor and offers beautiful scenery and opportunities to see wildlife.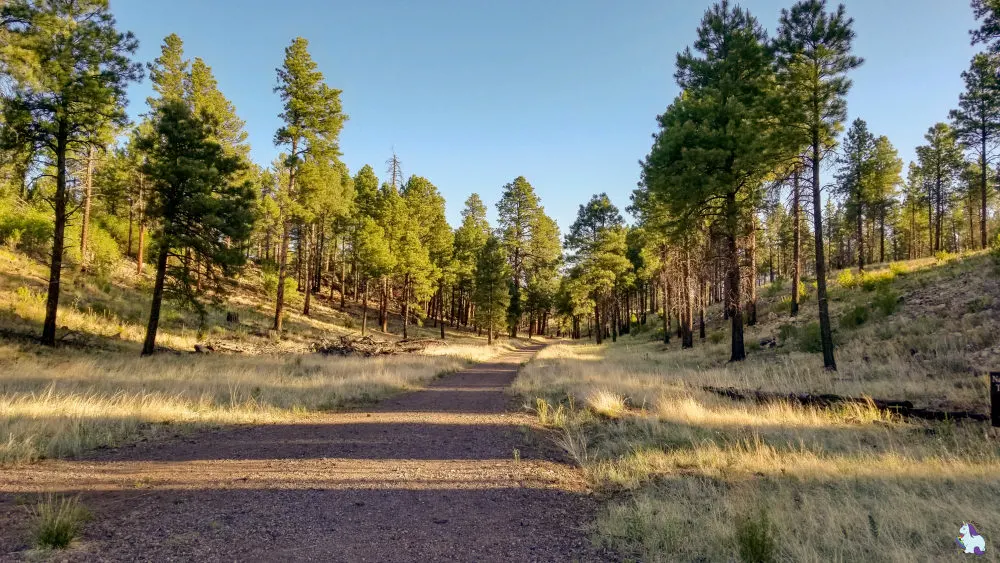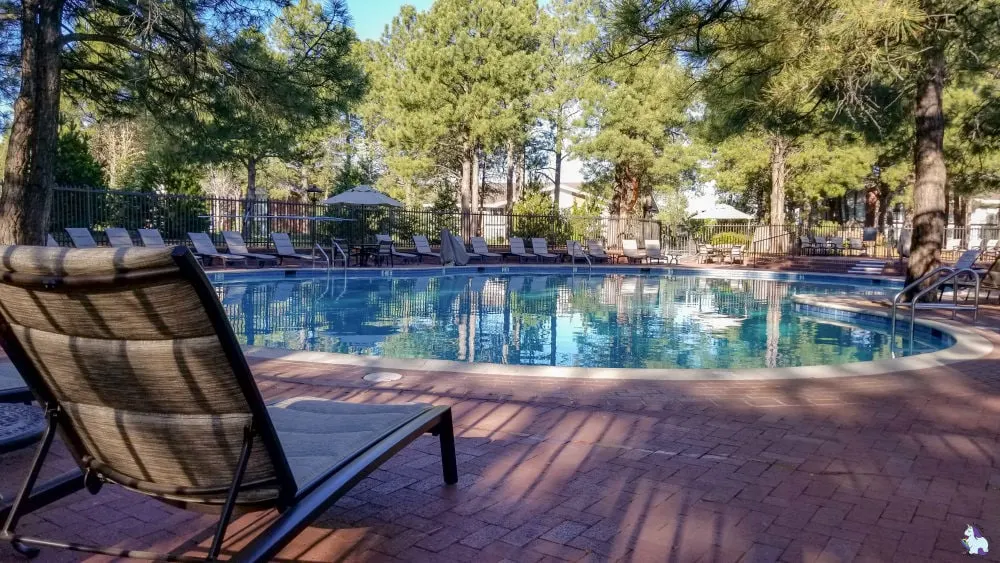 Pool, hot tub, beach volleyball, playground, horseshoes, and open spaces of lush grass make Little America the oasis anyone would love to call a home away from home.
We watched a couple take their vows, business people conduct meetings, and families enjoy their time together all in happy luxury. Little America is, by far, the best of the Flagstaff hotels and in a perfect spot for a Grand vacation.
Visit Little America Hotel online to learn about all their locations and plan your own unforgettable family vacation!