I have spent an astronomical amount of money on my teeth, which is why I feel like my smile better be worth a million bucks. When offered the chance to work with FlossAndBrush.com, I was thrilled. I am getting a whole year's membership for free but all my thoughts and opinions are my own.
How Clean is Your Smile?
Oral hygiene is an incredibly important part of your health, appearance, and financial state. Bad breath or funky teeth can really shatter an otherwise clean and attractive person's image.
And, I don't know of any dental insurances that cover "medically unnecessary" treatments or operations, so paying for these out of pocket can get REALLY pricey. Trust me.
But, who wants to have a missing front tooth? This may not be required to sustain life, but in the workplace it is essential to survival!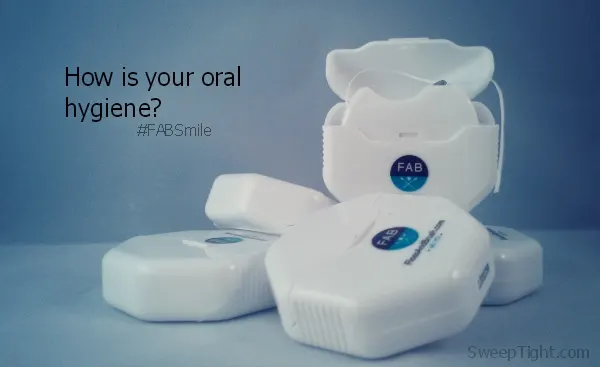 The American Dental Association says that ultimate dental care begins with flossing your teeth daily and changing your toothbrush every three months.
FlossAndBrush.com is the first system in the world that actually helps keep families accountable for daily flossing and changing their toothbrush every three months.
By paying just $1.00 per month, per person in your family, FlossAndBrush.com will ship a box of fresh, quality toothbrushes and floss to your home!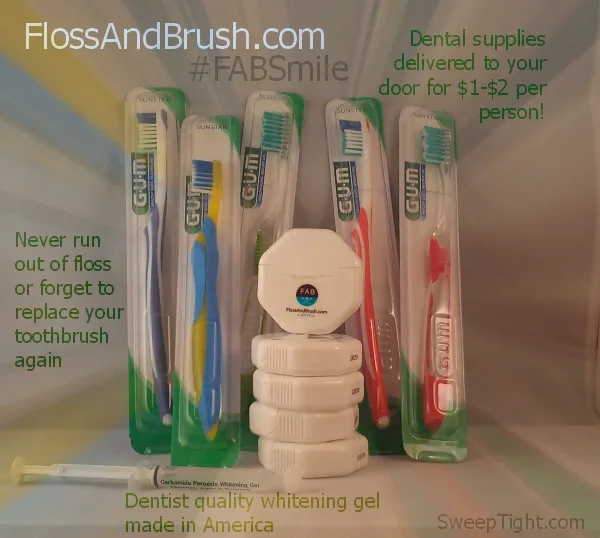 I Can't Stop Smiling!
Since I've met John I have been all smiles. It's like I'm a teenager again! I smile at my computer screen when I see his emails, at my phone when he calls or texts and good grief, my cheeks hurt when we are together!
Now more than ever, I have to make sure my teeth are in tip-top shape. From smooches to photo moments, I want my smile (and breath) to be its best.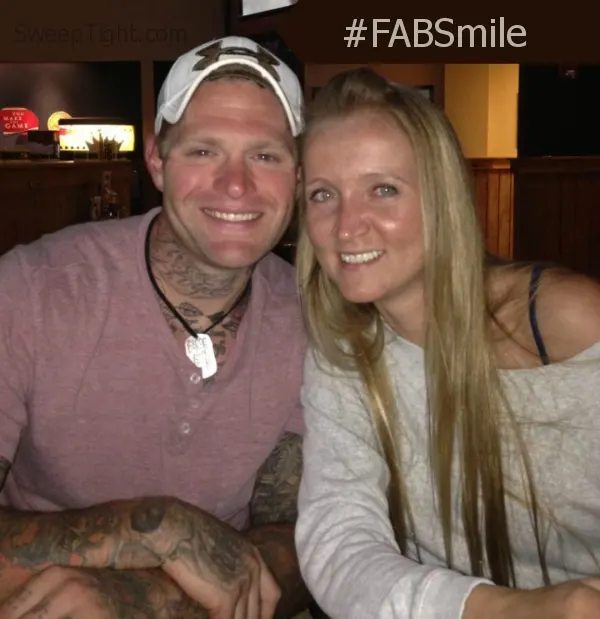 Even in a poor quality photo, a good clean smile can shine through! Aren't we cute together?! 😀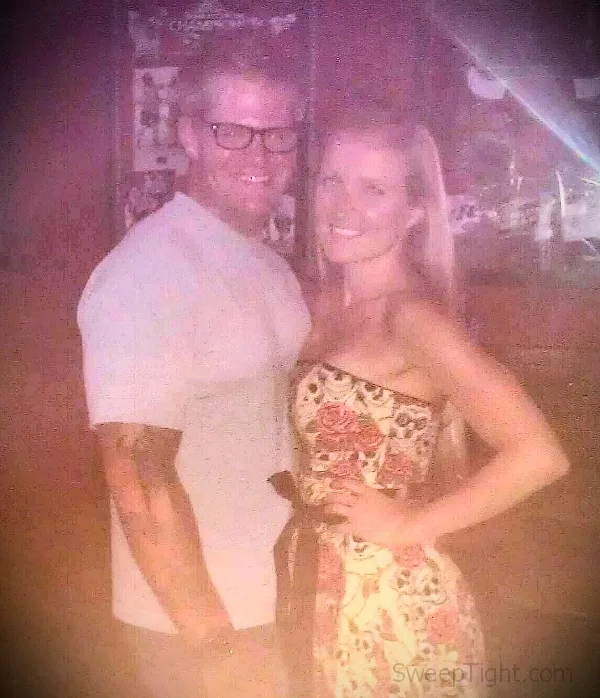 FlossAndBrush.com isn't just for the adults either. Kids need to take care of their teeth just as much as we do. So in our orders, Chesney and Adam get new toothbrushes and floss too.
FlossAndBrush.com's toothbrushes are top quality, age-specific and dentist approved. It's important to teach kids proper oral hygiene as young as possible.
Start them off with good habits that will effortlessly follow them into adulthood.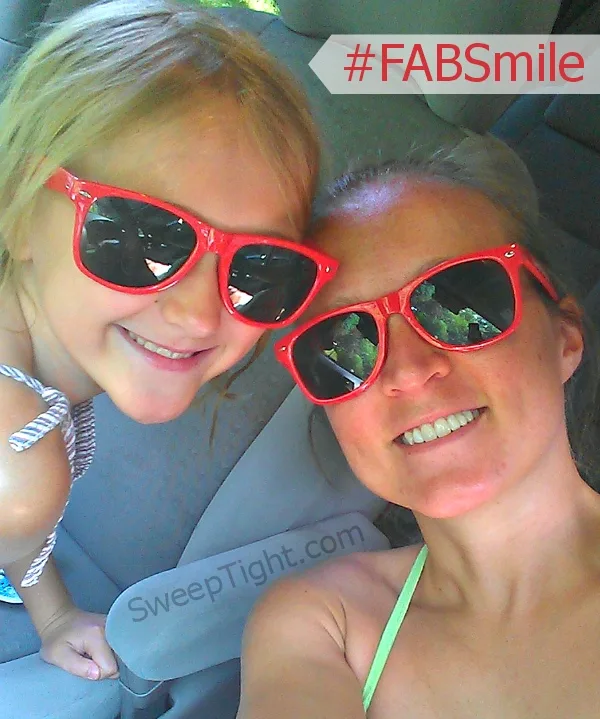 I'm so excited to have this whitening gel. I have such uneven coloring on my teeth because in the front I have a bridge (basically 3 fake teeth), 2 natural teeth and then a veneer… so the fake ones stay the same whiteness while my natural teeth don't. If I drink too much coffee or tea, I notice it right away.
This couldn't be a more convenient method to stay on top of this issue. It's literally knocking on my door to remind me! And with COUPON CODE: tray25 you can get 25% off the custom whitening trays!
Having a bright, clean smile gives confidence, too. It's easier to walk through life smiling without overthinking what your teeth may look like.
For another fun and flavored floss option, check out Jen's post on must-have aligner accessories!
When you know you're flashing pearly whites, it's easier to do so all the time!