A coffee maker is one of the first things we put in the office. Coffee is key to productivity for both my sister and me. We received a KRUPS coffee maker for review, but all opinions are our own.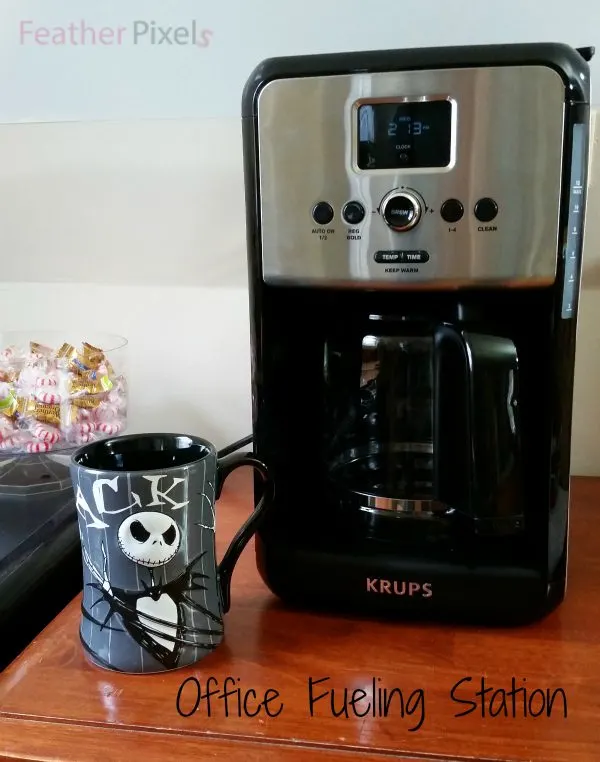 There are several reasons why a coffee maker is an absolute must for the two of us. Here is a list of just a few of them.
Reasons a Coffee Maker is a MUST in the Office
Crabbiness happens – Both of us can get a bit snippy at times. Since we are sisters, we don't sugar coat this around each other. Coffee helps improve the mood.

Brainstorming fuel – After a nice cup of coffee, the ideas start flowing a lot clearer. We can brainstorm and mind map to try to come up with new ways to drive ourselves insane.

Because deadlines – We both excel in the art of procrastination.

Children and animals – They both interfere with sleep.

Binge watching shows – Sometimes bedtime is not as important as Game of Thrones.

Working from home – We both choose to work 80 hours from home instead of 40 hours for an employer.

Mug lovers – How else can we appreciate our cute mug collection properly?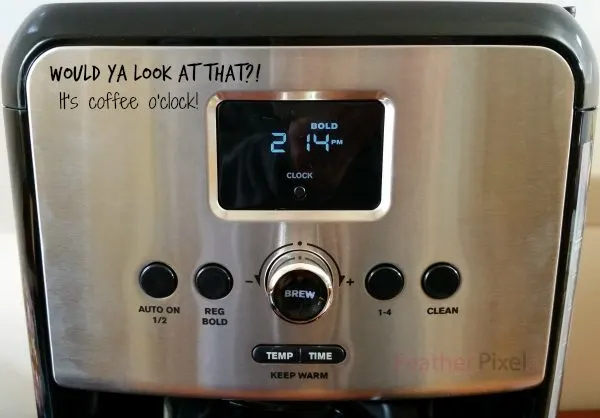 The KRUPS Savoy EC314 stainless steel coffee maker was designed to deliver the most aromatic and flavorful cup of coffee.
With the machine's sleek and modern design, KRUPS strived for perfection with this model. Here's a few features of many to highlight.
KRUPS Savoy EC314 Coffee Maker Features
12 cup glass carafe
Coffee in cup temperature is an ideal 180F
Large and easy to read LCD screen
Auto settings for weekday and weekend
Bold function for those who look for a fuller body taste
1-4 cup function for smaller batches
Integrated water filtration for optimal taste
Pause and serve option to allow for removal of carafe at anytime
Affordable MSRP of $79.99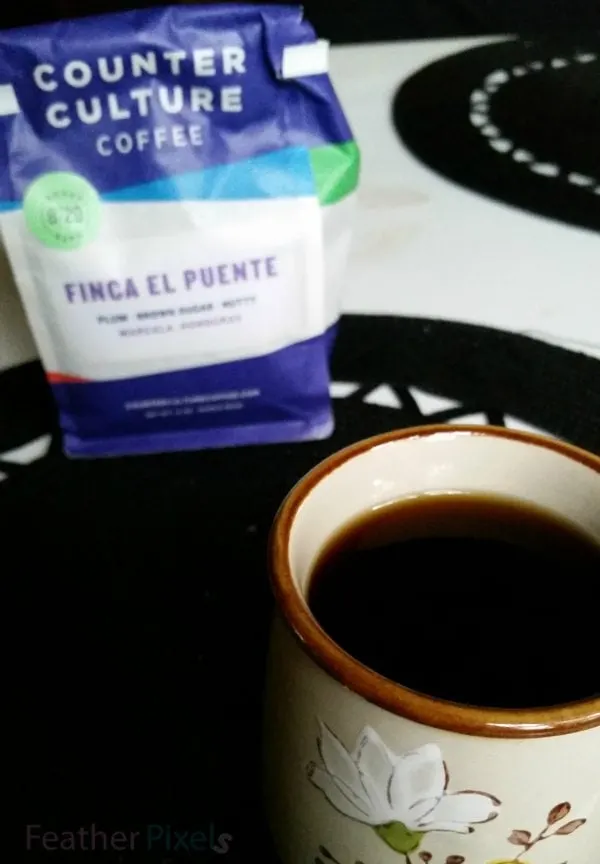 We appreciate the heck out of this amazing coffee maker. It does its job wonderfully while looking sharp in our new office space.
What's the biggest reason that you like to own a great coffee maker?