I have always wanted to make homemade dog treats for our guys. Using simple ingredients, it's easier than you might think to create tasty DIY dog treats in minutes.
There's a great peace of mind that comes along with knowing exactly what you are feeding your dogs. This post contains affiliate links, but all opinions are my own.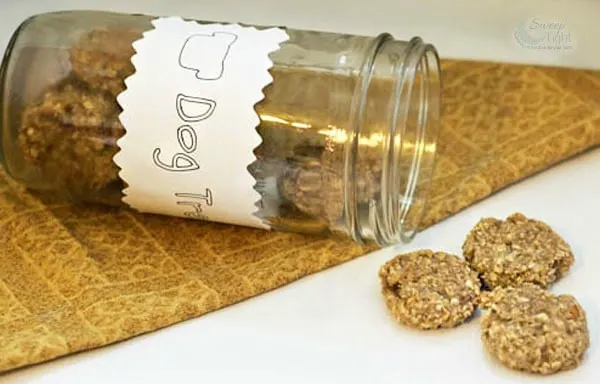 While visiting one of my favorite blogs, DogVills.com, I came across their hypoallergenic dog treat recipe and knew I had to try something like it.
We happened to have two extremely ripe bananas that needed to be dealt with, so it was the perfect timing.
I modified their recipe, and I am sure it's no longer hypoallergenic. So, if you are concerned with allergies, follow their original recipe using the link above.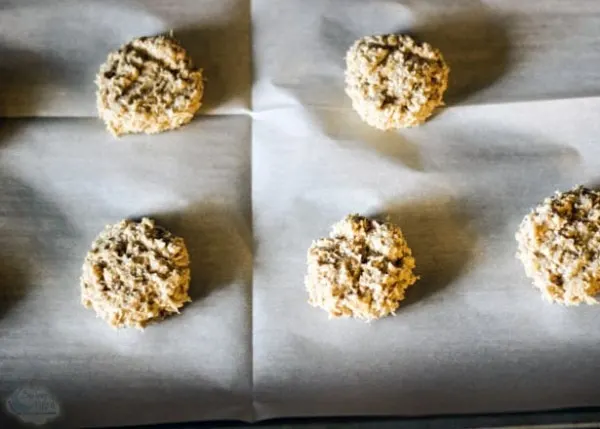 How to Make Oatmeal Banana Homemade Dog Treats
Ingredients:
1 Overripe banana
1 Cup oatmeal
1 Tablespoon peanut butter (all-natural – make sure it does NOT contain xylitol)
1 Tablespoon fat-free plain Greek yogurt
Instructions:
Preheat oven to 350 degrees.
Line a cookie sheet with parchment paper.
Mash overripe banana in a bowl.
Add the rest of the ingredients and mix well.
Let the mixture sit for about 10 minutes.
Roll mixture into 1″ balls and place on your cookie sheet.
Using a fork, flatten them just a tiny bit.
Bake for 15 minutes.
Let cool completely before treating your dogs!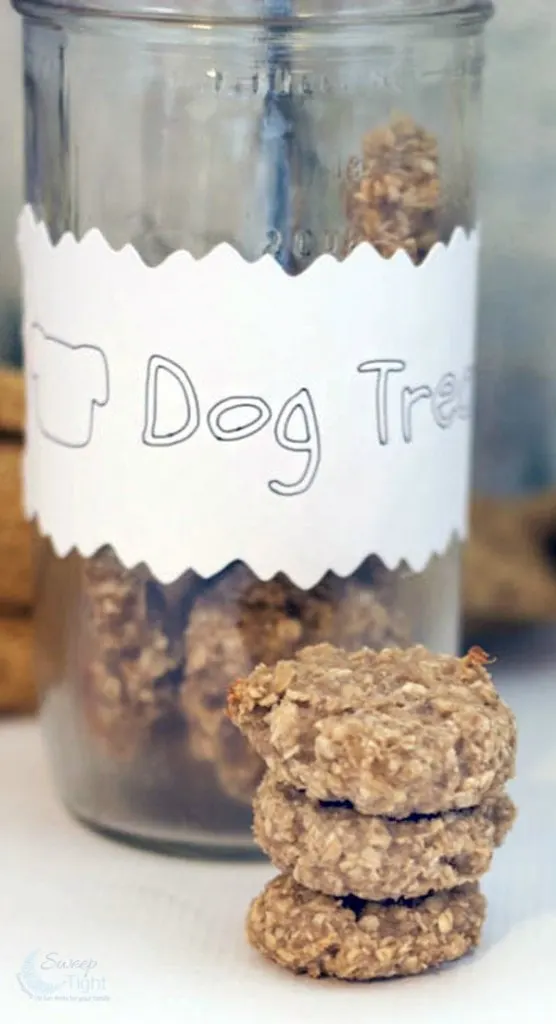 IMPORTANT: I cannot stress enough that it's important to check the ingredients on the peanut butter you plan to use. Make sure it's not sugar-free. Ideally, the ingredients should list peanuts and salt at the most.
If you see xylitol listed in the ingredients, DO NOT give this to your dogs under any circumstances. Xylitol is deadly to dogs, and we do not even keep it in our house for that reason.
There's something about making your own homemade dog treats that is extra rewarding for all. Mine seemed to know that I was making treats for them.
They were extra excited when the oven timer dinged. While the treats were cooling, I made a label for a mason jar using my Cricut.
These treats look like cookies, so I wanted it to be clear that they are for the dogs.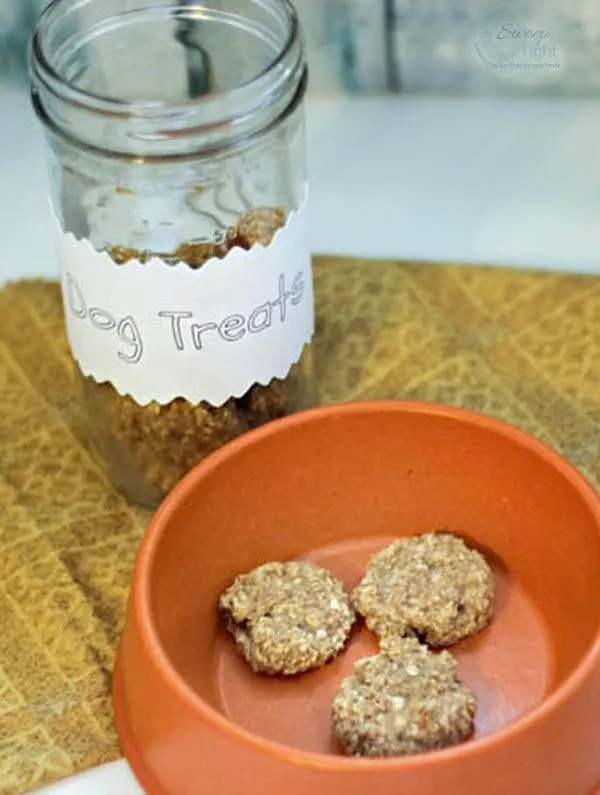 Once it was time to reward the pups, they gobbled them right up. I got loads of thank you kisses afterward, and I swear they knew that I baked the treats just for them.
The rest I stored in an airtight container. I will make sure to use them within the week. When it's hot outside, make this frozen dog treats recipe.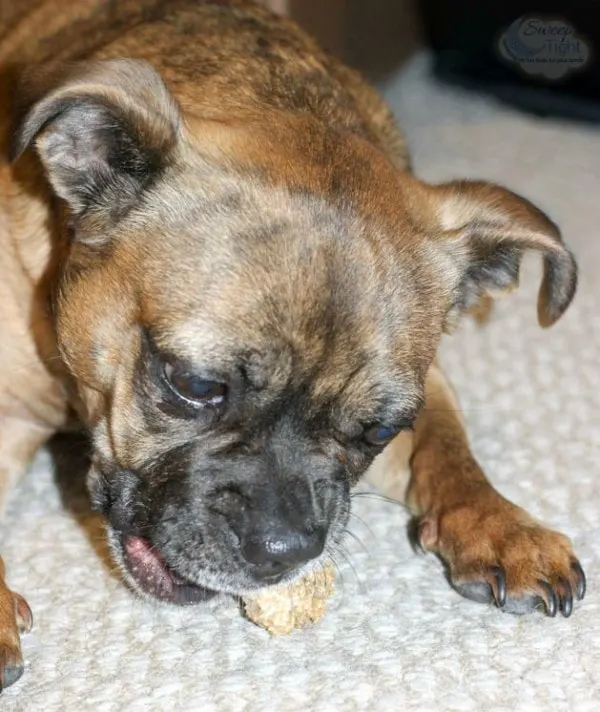 No time to make your own dog treats? No worries. Spoil your fur buds with a monthly Pet Gift Box.
Have you ever made homemade dog treats? Do you have a favorite recipe?