This post is sponsored by VetriScience Composure supplements. All opinions are my own.
The holiday season is chaotic for all, including our pets. Our dogs are part of the family. We want them to not only feel comfortable but also join in on the holiday festivities.
Our Anxious Dog
Last year we showed up to my Grandparents' house on Christmas day with all three dogs. This isn't what we'd normally do, but we were on our way back into town.
Two out of our three dogs were thrilled to see over 30 members of family to play with. Franklin, however, stood in the corner, paralyzed with fear. I mean, he looked like a statue. We felt horrible and left once we realized he wasn't going to warm up.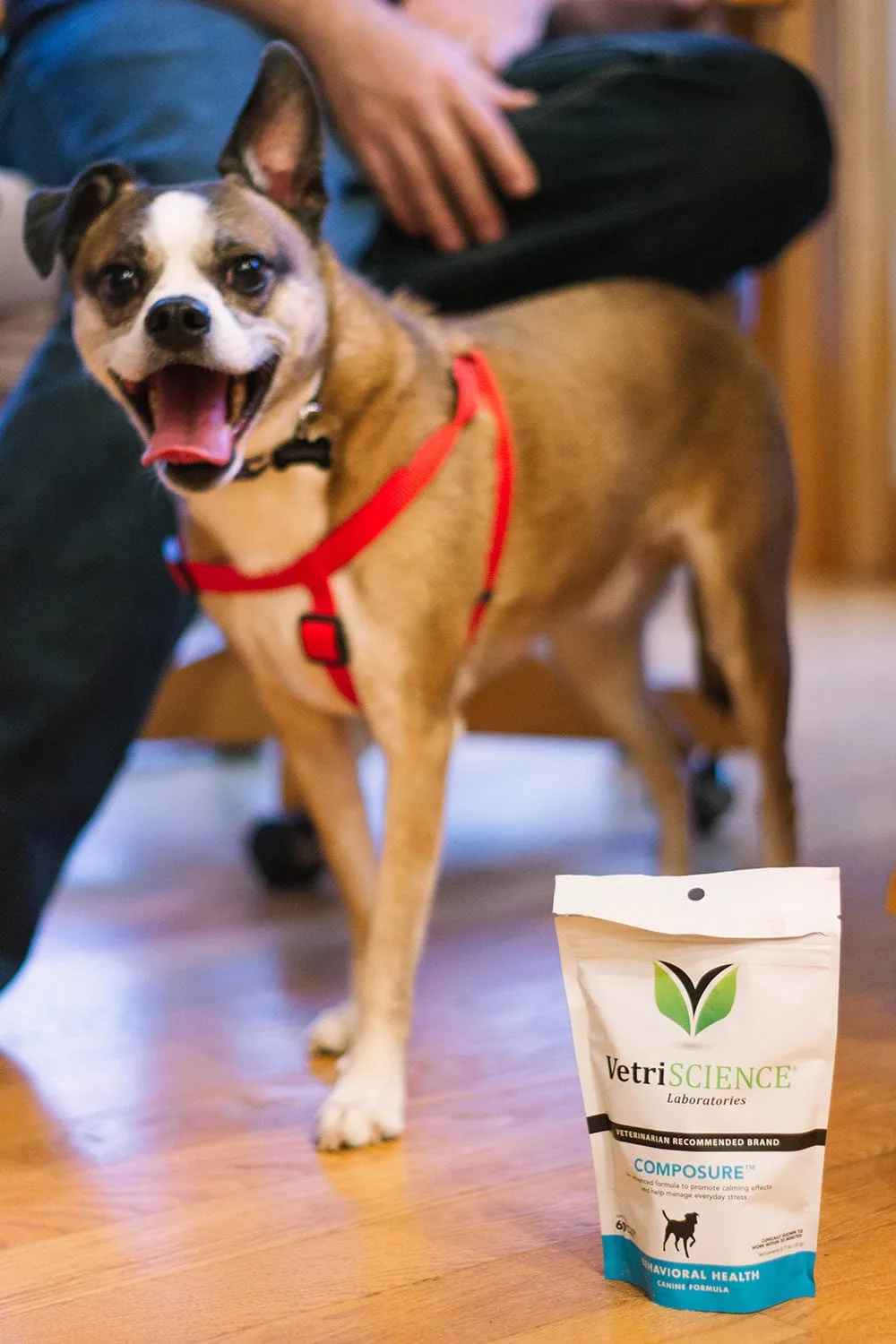 A little backstory on Franklin, which you can find in detail in other blog posts, he's our rescue dog that was found in a vacant building. He's been extremely anxious and nervous ever since we got him.
Franklin loves his home and his own space. He often hangs out in a bedroom alone for most of the day. Whenever he wants some attention, he comes to us. He then enjoys aggressive face petting (LOL).
We know him well now, and let him do his thing for the most part. However, I would love it if he could actually enjoy visiting people.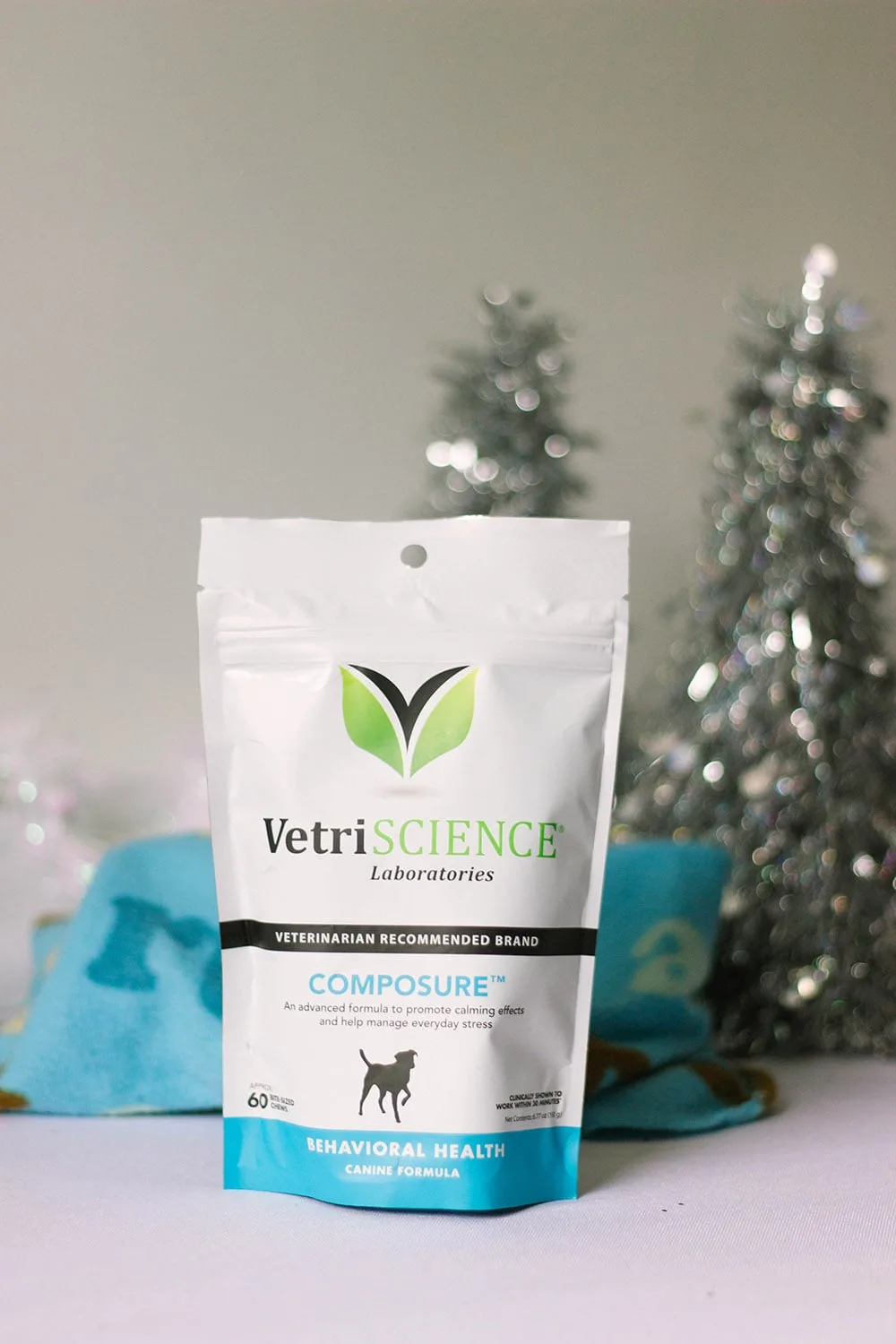 When the chance to try VetriScience Composure supplements came up, I was all over it. If something can make Franklin more comfortable during visits, that means more happiness for all.
Trying VetriScience Composure supplements
To try out Composure, we made a plan to head back to my Grampa's house without the entire family there. I want him to get used to the house with only a few people there, so it's not so traumatizing.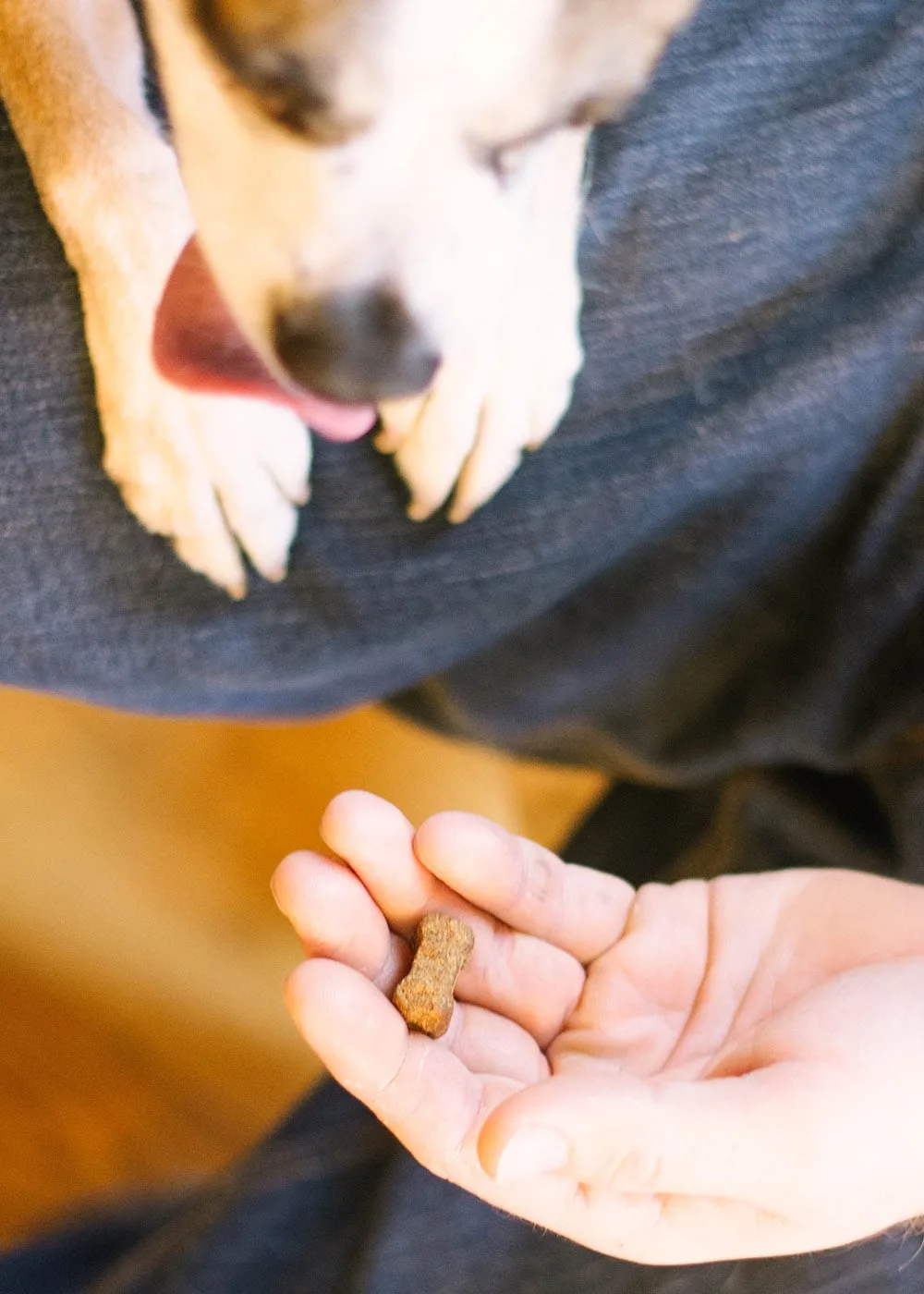 Composure is easily administered in a bite-sized chew. Composure for Dogs is available in three delicious flavors: peanut butter, bacon, and chicken!
Franklin happily gobbled up a tasty Composure chew about thirty minutes before our adventure.
He was a bit active in the truck at first but calmed down quickly. Once I saw him lay down and relax, I knew the Composure was working.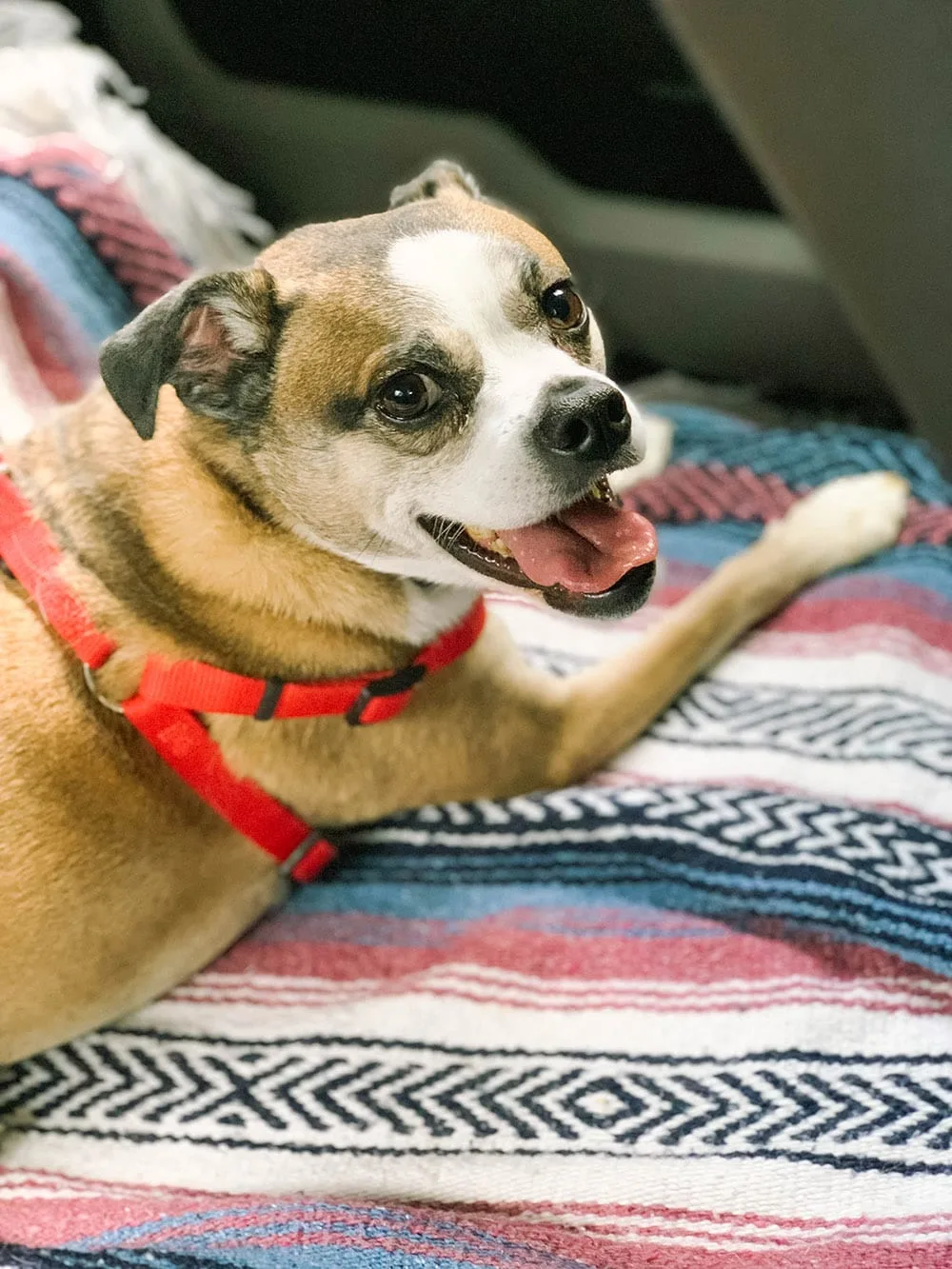 When we arrived at Papa's house, Franklin looked genuinely excited. Of course, there's lots to sniff and see outside of the house. He had a blast walking around for a few minutes before we went in.
Once we entered the home, he hesitated a little, but nowhere near that rigid fear from before. He didn't bark or act aggressive like he sometimes does when humans come to our house. His behavior was more like that of a shy child.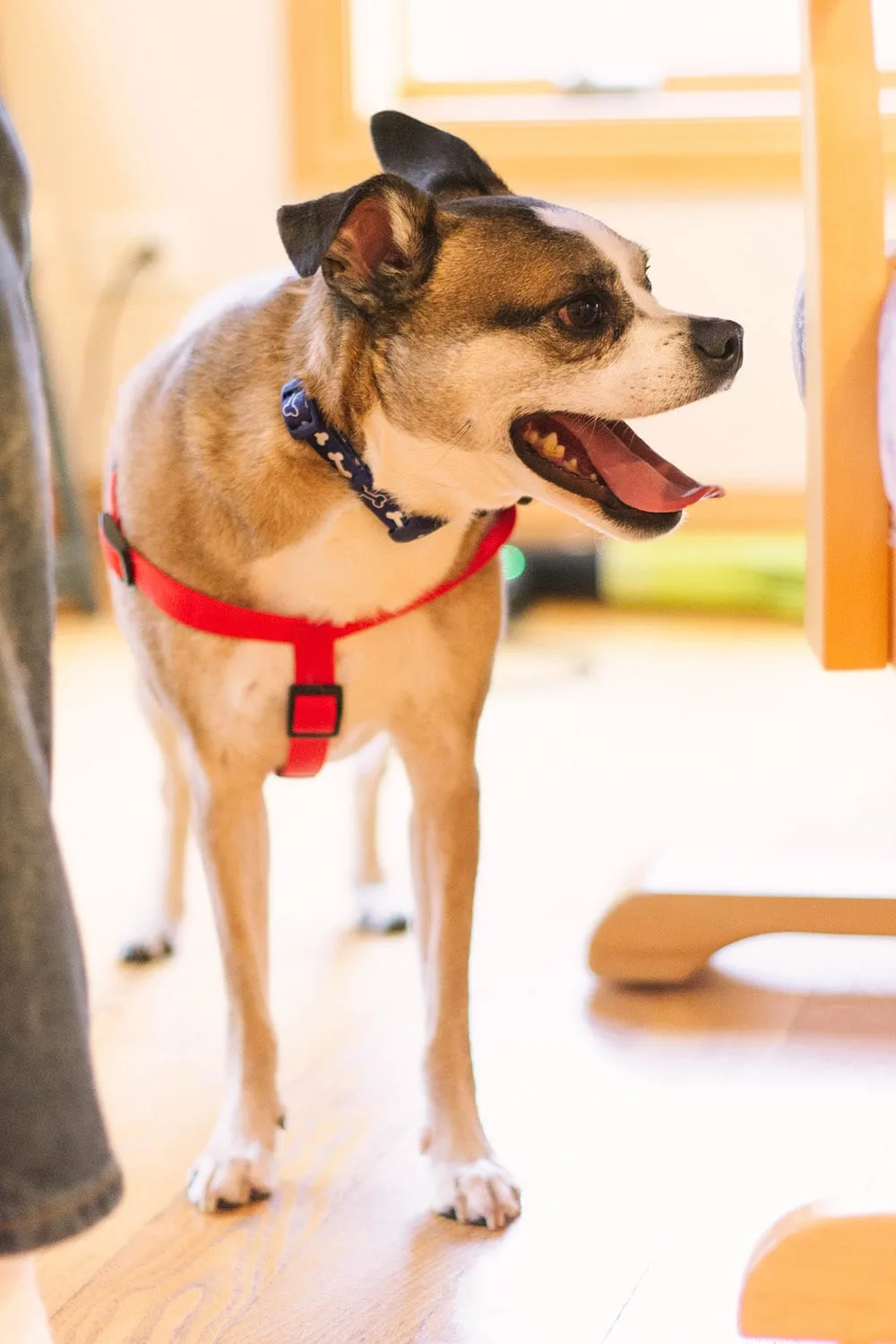 My Grampa stayed seated, talked calmly to him, and bribed him with treats. As you can see from the video, Franklin eventually eats from his hand!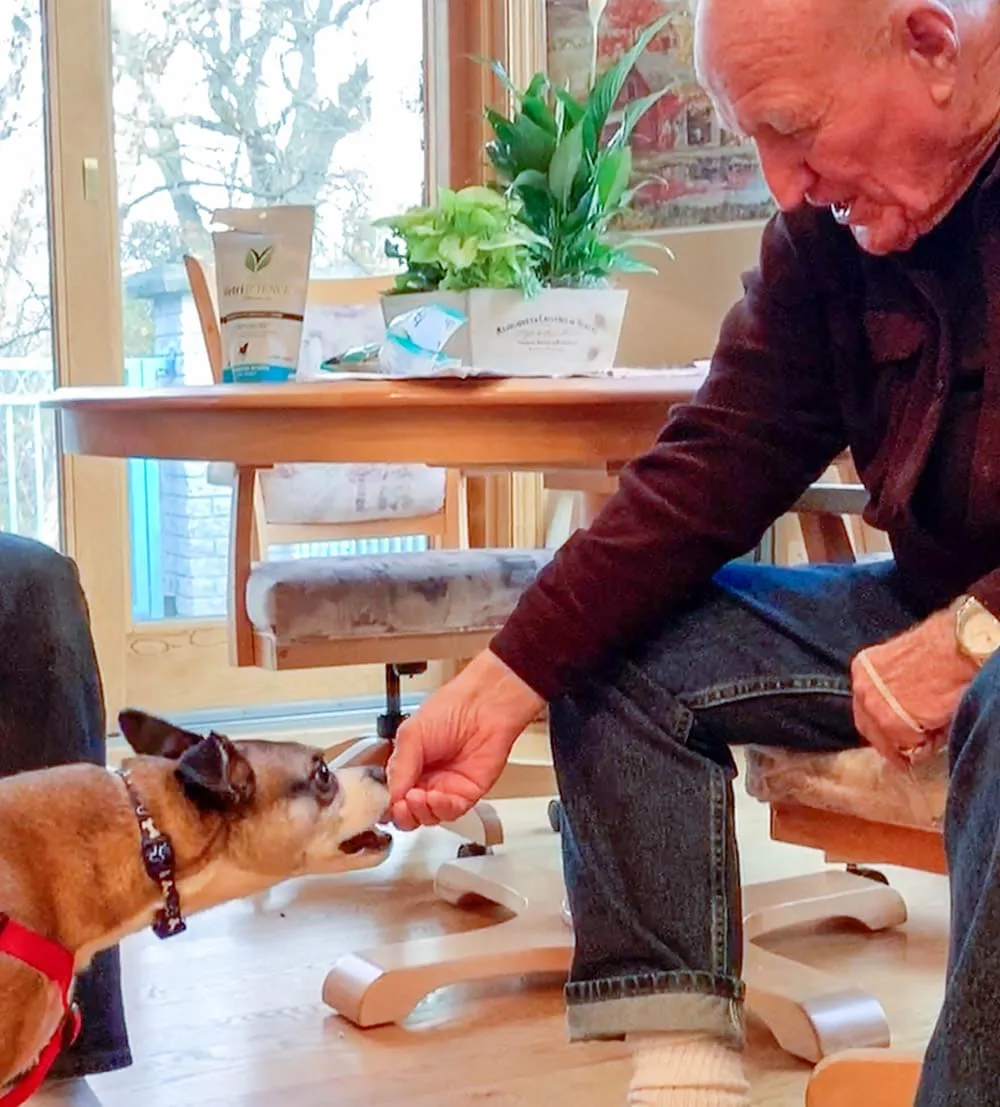 Although he's still nervous, significant progress was made during this visit. Compared to other attempts with visits, this was like a different dog.
We'll never know what happened to our little Franklin to make him so wary of humans. Thankfully, with the help of products like Composure, we can show him that the people in his life now only want to love him.
Tips to Help a Nervous Dog around the Holidays
Stay Calm
Dogs pick up our emotions and take them as a cue on how to act. I definitely notice the calmer I am, the more it helps Franklin. Here are some of my tips for people to stay calmer during the holidays.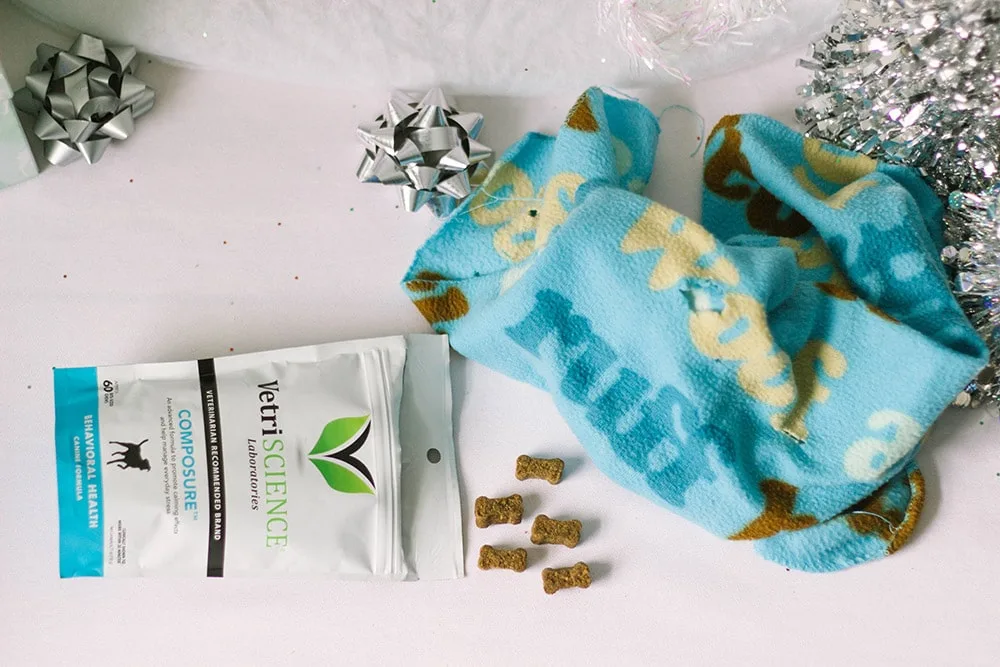 Alert Family
If you have visitors coming over, make sure they know about your anxious dog. People should avoid eye contact and let the pet gradually come to them.
Slowly Prepare
When I brought Franklin to a ginormous family gathering, that was a big mistake on my part. The visits and adventures should be as calm and peaceful as possible to ease him into it.
Bring Treats
Bribery is always the answer for a food-motivated dog. Bring tiny treats for people to help make friends with your pooch.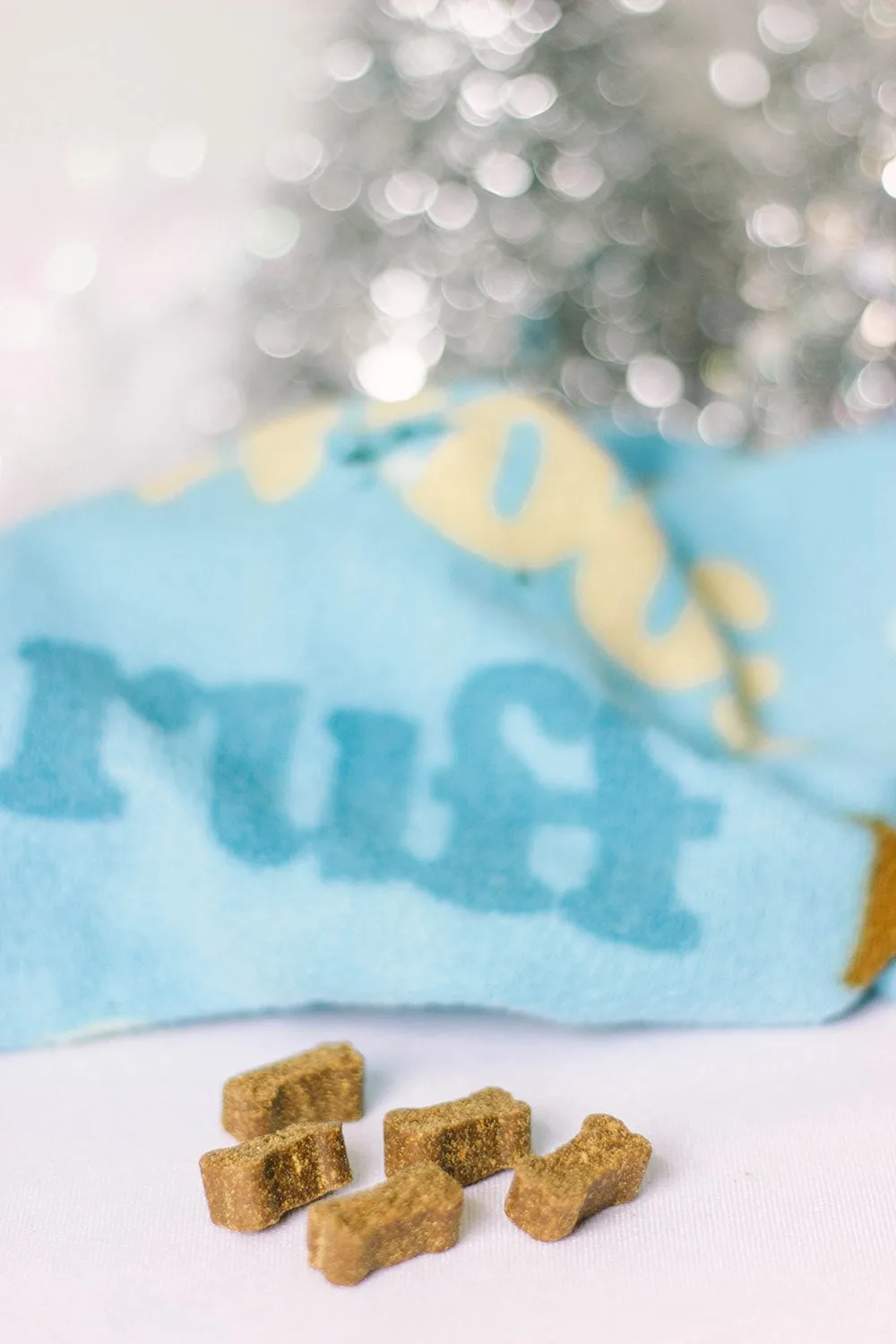 Bring Comfy Items
Does your dog have a favorite toy? Or maybe a raggedy old blanket like Franklin does? Bring it with for the ride. Giving him a small piece of his comfort zone hopefully puts his mind at ease a bit.
Exercise Before
If you can, let your dog run in the yard or go for a long walk to burn off excess nervous energy before an event.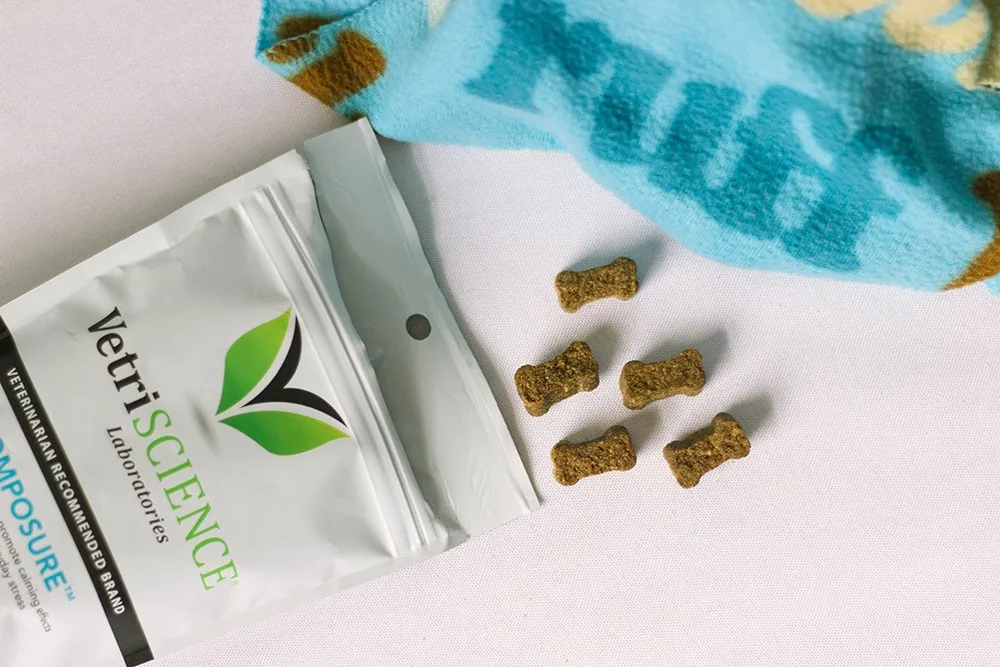 Take Composure
Now that we've seen the calming effects of Composure, I definitely recommend giving it a try on your nervous dog.
Pin to share with other dog lovers!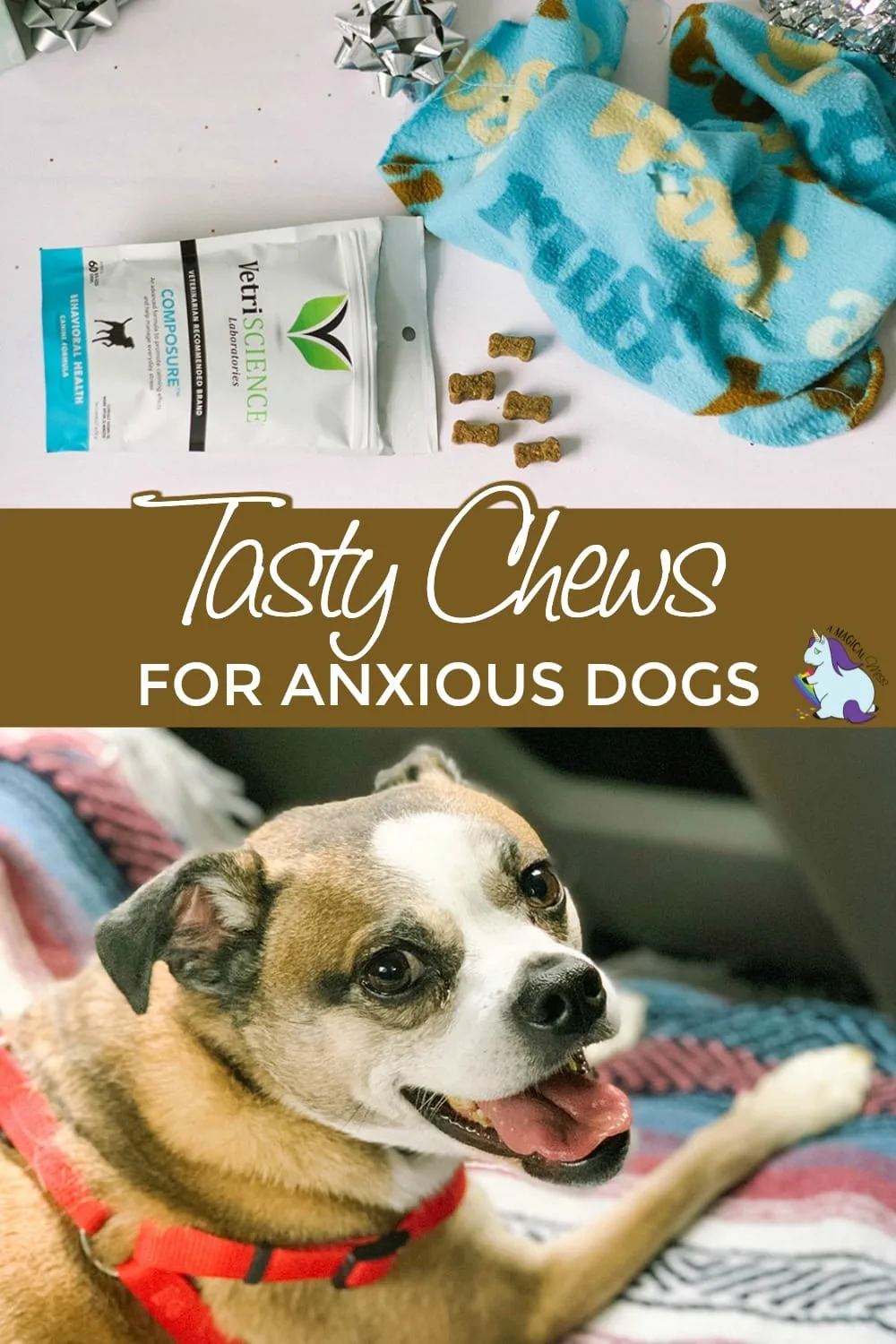 More dog related posts
Do you have an anxious dog? How do you make them feel calmer?