At one time, I thought feeding three dogs would be as simple as buying dry dog food in bulk and letting them all share. While that may work out in some cases, it's certainly not working for us. Multiple dogs often means multiple needs, so I'm exploring the benefits of feeding our dogs raw dog food.
This is a sponsored post, and I am a TruDog affiliate. If you make a purchase after clicking one of my links, I will earn a commission. All opinions are 100% my own.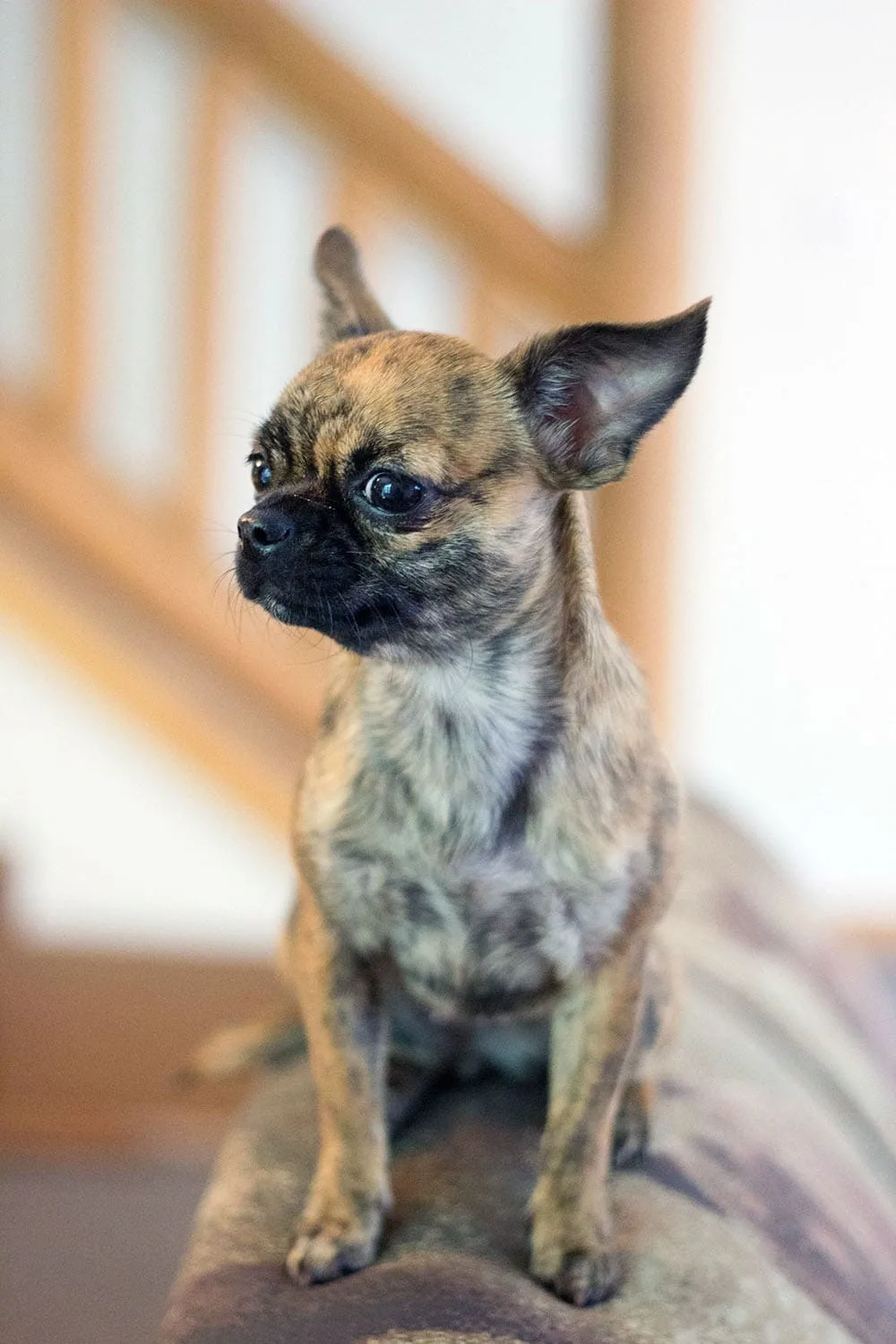 The Challenge of Feeding Multiple Dogs
When humans have a problem, it's often wise to look at their diet. Personally, most of my ailments in life have been due to what I am eating.
People get sick of hearing it, but after I ditched sugar and started a keto diet, the majority of my mental and physical ailments went away.
Knowing that, now when my dogs have a problem, I immediately consider their food. Of course, we see our vet to make sure nothing serious is wrong, and then we tweak the food!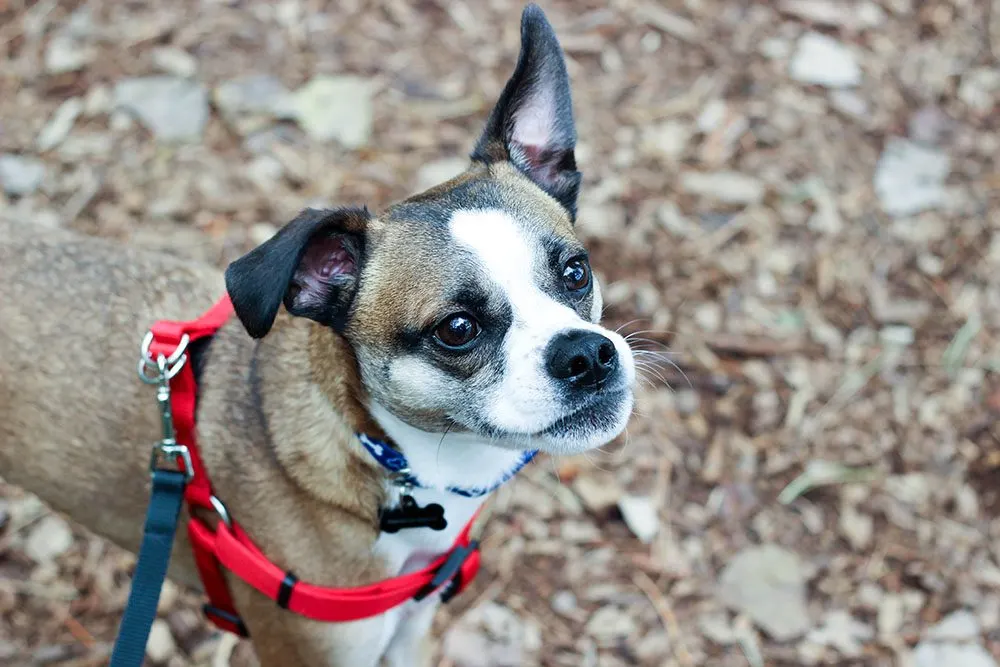 More Doggies, More Problems
Our three dogs fill this house with joy, love, and laughter, but each one of them is truly unique. Although they might share some common breed traits, they have their own personalities, problems, and needs.
Here's a little bit about our dogs:
The Grump (3rd picture) — Nine-year-old Boston terrier pug mix. He has allergies, a sensitive stomach, and lives for food.
Franklin (2nd picture) — Seven-year-old Boston terrier beagle mix. He has high anxiety and trust issues but can basically eat anything.
Little Bits (1st picture) — A five-year-old Boston terrier, shih tzu, pug mix — see her dog DNA test here. She has allergies, frequent constipation, and a sensitive stomach. She's also a bit of a picky eater and runs the whole house.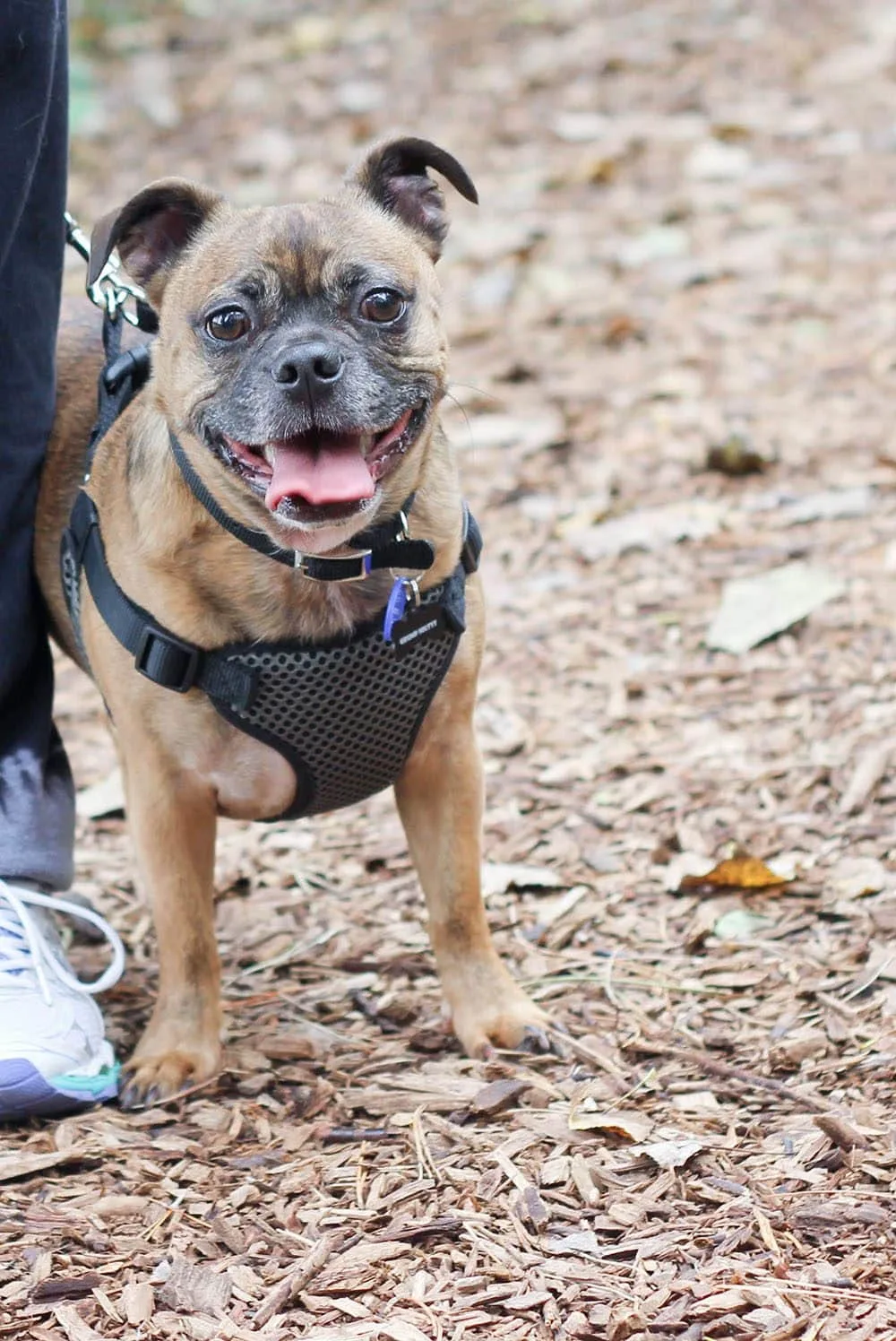 I've also been told to start brushing all of their teeth before things get out of hand. Yeah, that's not going well at all!
Our vet is aware of all these issues and has declared them minor. Therefore, it's really all about the food at this time. My sister-in-law has seen amazing results after switching her dogs to raw dog food, so let's dig into the benefits of making the switch.
Benefits of Raw Dog Food
After studying up on the TruDog website, I have learned a few of the following raw dog food benefits:
Healthier skin and fur
Smaller stools
Better dental health
Superior bone and joint health
May help reduce arthritis and diabetes
More energy and longer lifespan
As you can see, a few of those benefits directly apply to my dogs. It's worth a try to see if switching to raw dog food can help my dogs feel their best.
Anxiety is not on the list, but better overall gut health may help Franklin feel less anxious on a daily basis.
How to Feed your Dogs Raw Dog Food
So, does this mean that I will offer my dogs slabs of raw meat? Definitely not! I will leave this up to the pros and simply purchase some of the many options TruDog has to offer.
I'm also not going to go full raw right away. I will incorporate a few of the raw food and treat options and monitor the changes I see. I will keep my vet in the loop all along the way.
There is some controversy surrounding raw food diets for dogs. Knowing this, I will only switch their evening meal. Breakfast will stay the same until I evaluate the progress.
If you have dogs, I invite you to see if raw dog food is a good choice for you. Explore TruDog and take advantage of the coupon code to give their raw dog treats and food a try!