Every parent I've ever known has wished they had a clone or a personal assistant. With the advancements in our technological and medical world, maybe someday this will be a possibility.
Until then, brands like Amazon are constantly and consistently bringing us products that come pretty close to a robotic personal assistant.
I'll be patiently waiting for Rosie Jetson, but until then, I've got a sweet Amazon Echo to hold me over.
With the new Alexa Skill Blueprints, I can 'train' Alexa to speak for me from anywhere–which offers endless applications.
This post was sponsored by Amazon as part of an Influencer Activation for Influence Central, and all opinions expressed in my post are my own. This post also include affiliate links.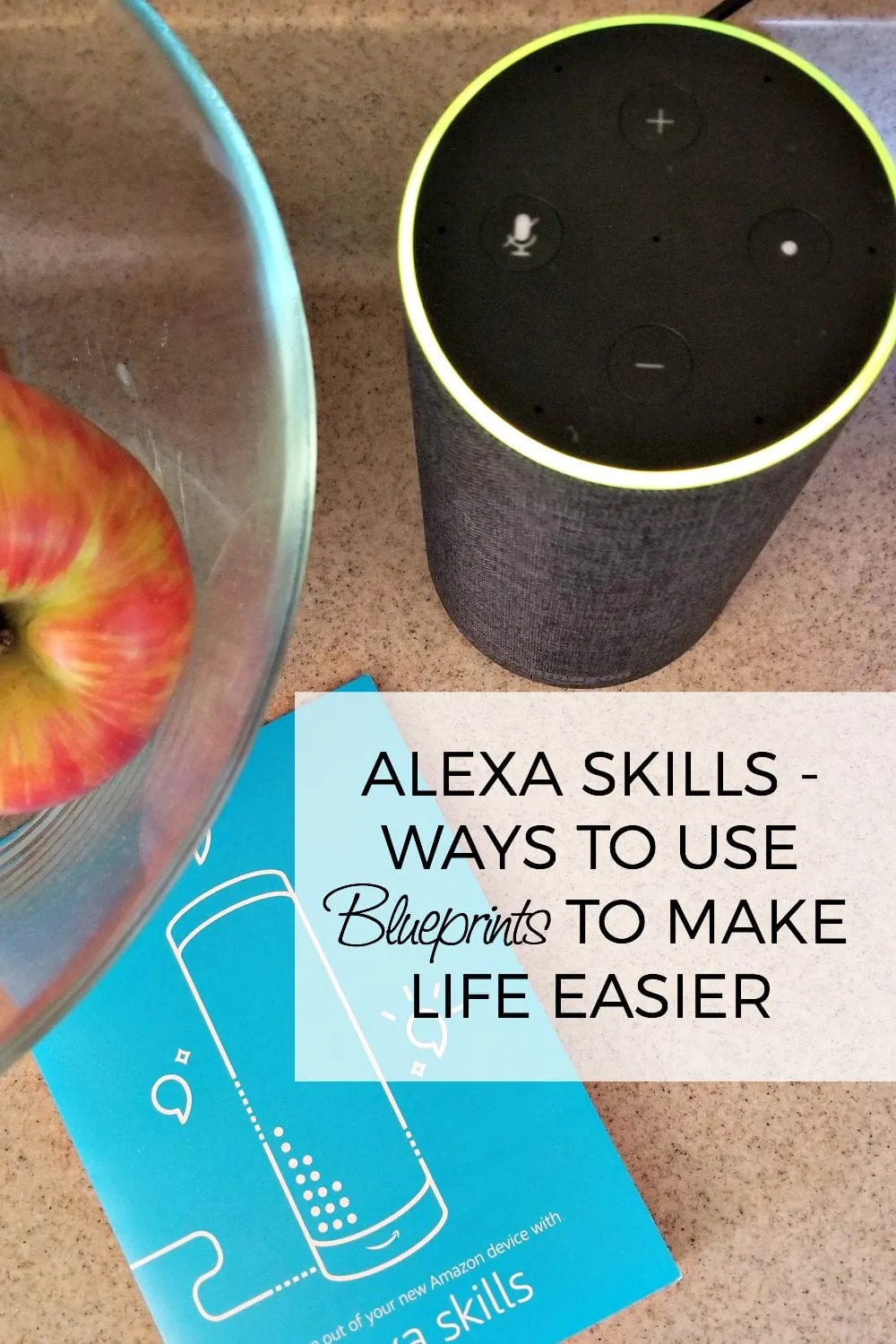 Alexa Skill Blueprints
What are your dreams and goals? In today's world, it's easy to turn almost any dream into an achievable goal.
My dream is to become a famous travel blogger and successful parent with the ability to share the world with my children.
Fame may not happen, but the rest is completely within my capabilities.
As a single mom building a business, it's quite a struggle to stay present with my kids–whether I'm sitting on our living room couch or three time zones away.
My kids are now teenagers. They don't require the hands-on care they used to, but they need my attention more than I even realize.
We send each other Snaps and text messages, but when I'm away, our routine suffers. Chores, schedules, and simple daily words of encouragement are sometimes lost.
To make our lives easier, we've been using Alexa Skill Blueprints to stay connected and on track.
From flash cards and to-do lists to daily greetings, the kids and I are more accountable and productive–providing more time for joy and fun when we're all together.
How To Use Alexa Skill Blueprints
From your phone, tablet, laptop, or desktop, when you edit your Skills, your connected device at home will update accordingly.
From the other side of the country, I can update the kids' to-do lists, help them study for tests, and send words of encouragement.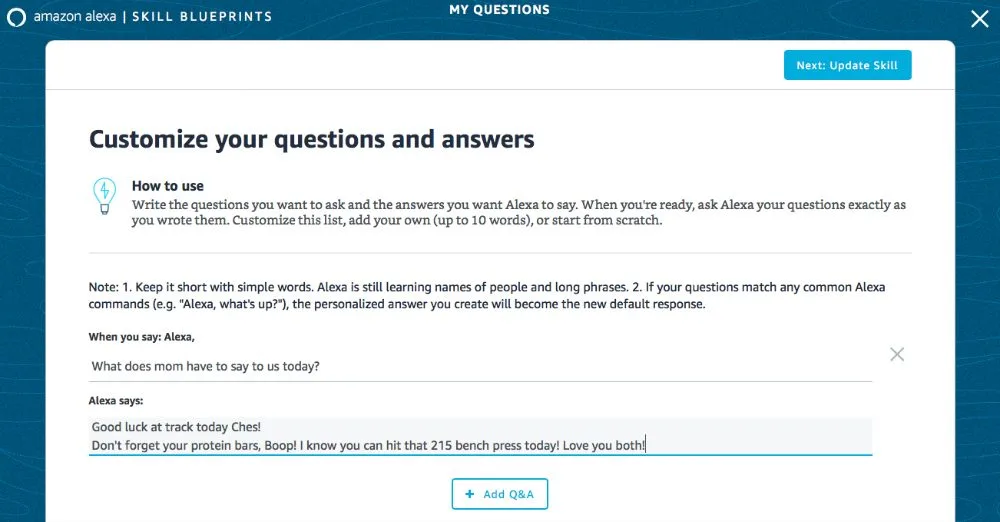 Setting up new Skills is easy. Learn the basics here and then get creative.
We created flash cards, games, and ways to effectively communicate with each other while I'm away.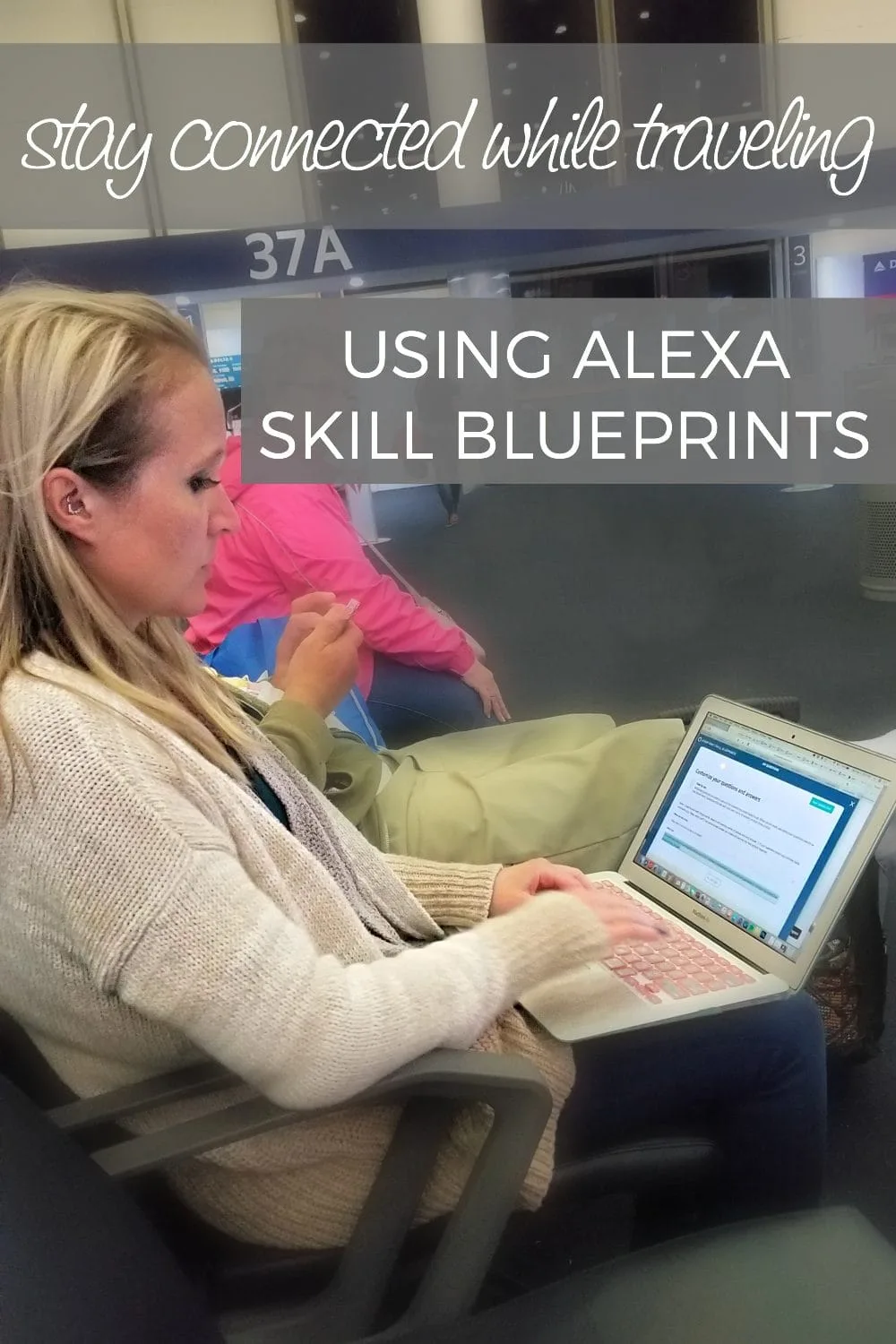 For chores, I created to-do lists for each of my kids to put an end to the endless bickering of who is in charge of what.
When I was at the Mom 2.0 conference (which was awesome) the time difference meant I wouldn't be able to say a pleasant farewell to the kids before school.
So, I told them to ask her "What does mom have to say to us today?" Alexa would then pass on my message.
It's a fun way to sneak in a little extra praise, encouragement, and it can be as personal and silly as you want.
How will you use Alexa Skill Blueprints to make your life easier?