Need phone case design ideas for an original gift or for yourself? I recently designed an iPhone 7 case over at Zazzle, so I have some ideas for you. I partnered with Zazzle on this post. All opinions are my own.
When we rebranded to our new blog name, we made sure we were happy with our logo. The logo had to be something we'd want to wear on a t-shirt. Thanks to my step-dad and nephew, our little magical mess of a unicorn fits the bill.
This was my first time personally designing something on Zazzle. I had ordered their items but never designed something myself. I was intimated by the process which turned out to be ridiculous because it's so easy! Just layer your images, pick fonts, and design it to your liking. Shelley and Adam had a fun experience designing back to school items earlier this year.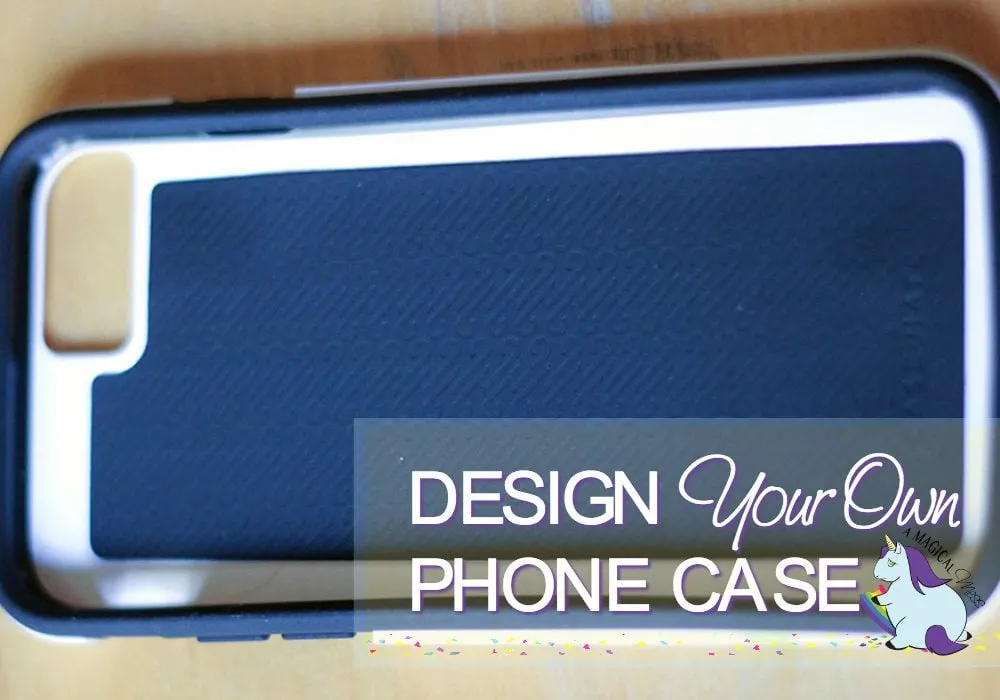 Custom Phone Case Designs
Here are some custom phone case design ideas – great for gifts or yourself.
Family picture – Upload your favorite family picture to a phone case.
Your pet – Who wouldn't want their adorable pet's face guarding their phone?
Favorite quote – Choose a fancy font and create a phone case that displays your favorite quote or positive affirmation. You can even make it look like a tattoo. Try it out on your case as a test run before you permanently ink it on your skin. 😉
Company logo – If you have a logo, adding it to products is an excellent form of advertising. This goes for businesses, bloggers, team sports, or anyone who has a logo they'd like to display.
Nature photography – Capture a stunning photo of the beach? Get those pictures out of your phone and onto a case instead.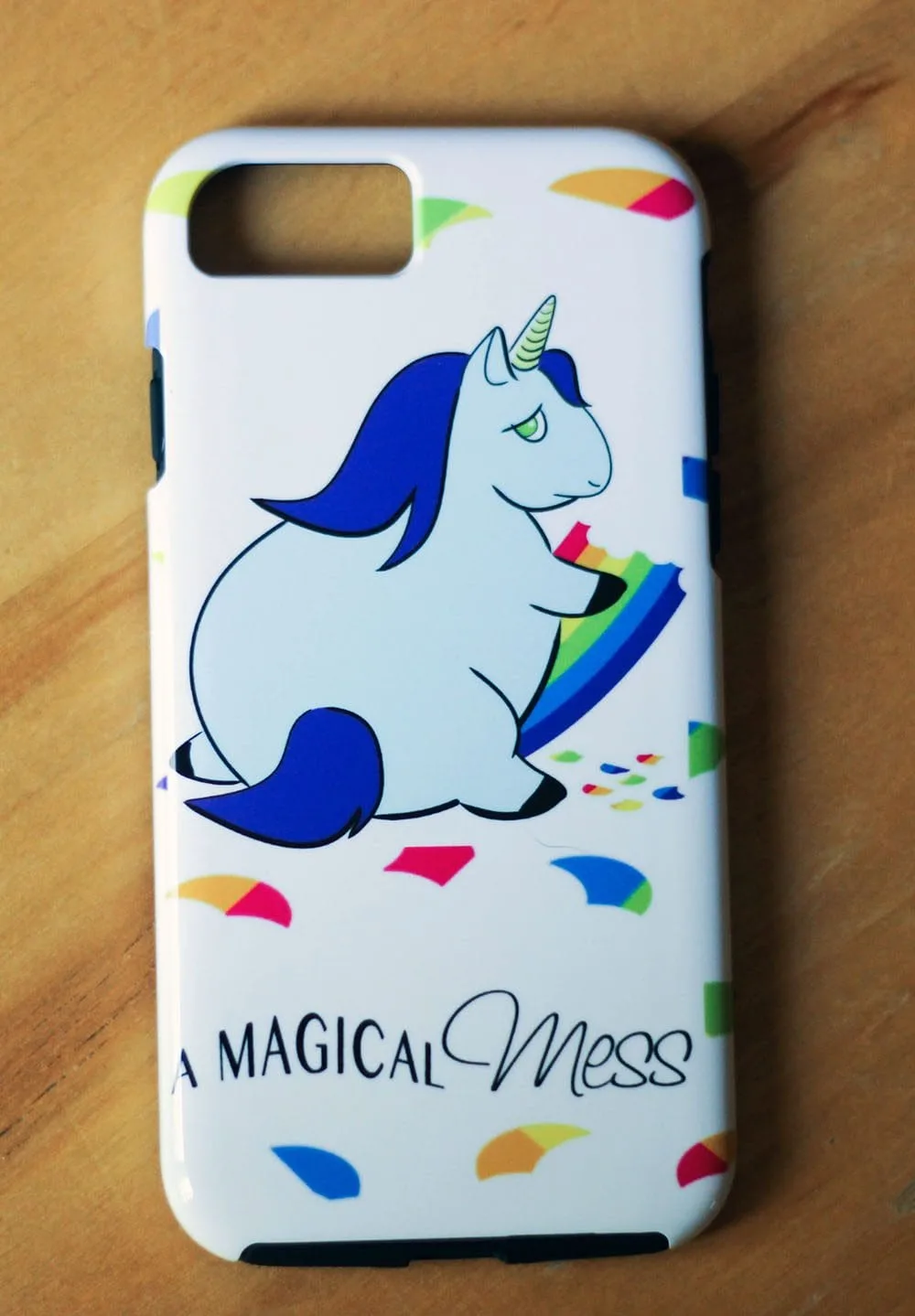 The possibilities are endless when it comes to custom phone case design ideas at Zazzle. Whatever makes you happy to look at, put it on a phone case.
The Process
Uploading the images to the template is easy. If you are familiar with any photo editing software, you'll be able to do it with ease. My design looks a little off center. I should have been more careful when uploading. It seems as though everything shifted to the left a little bit.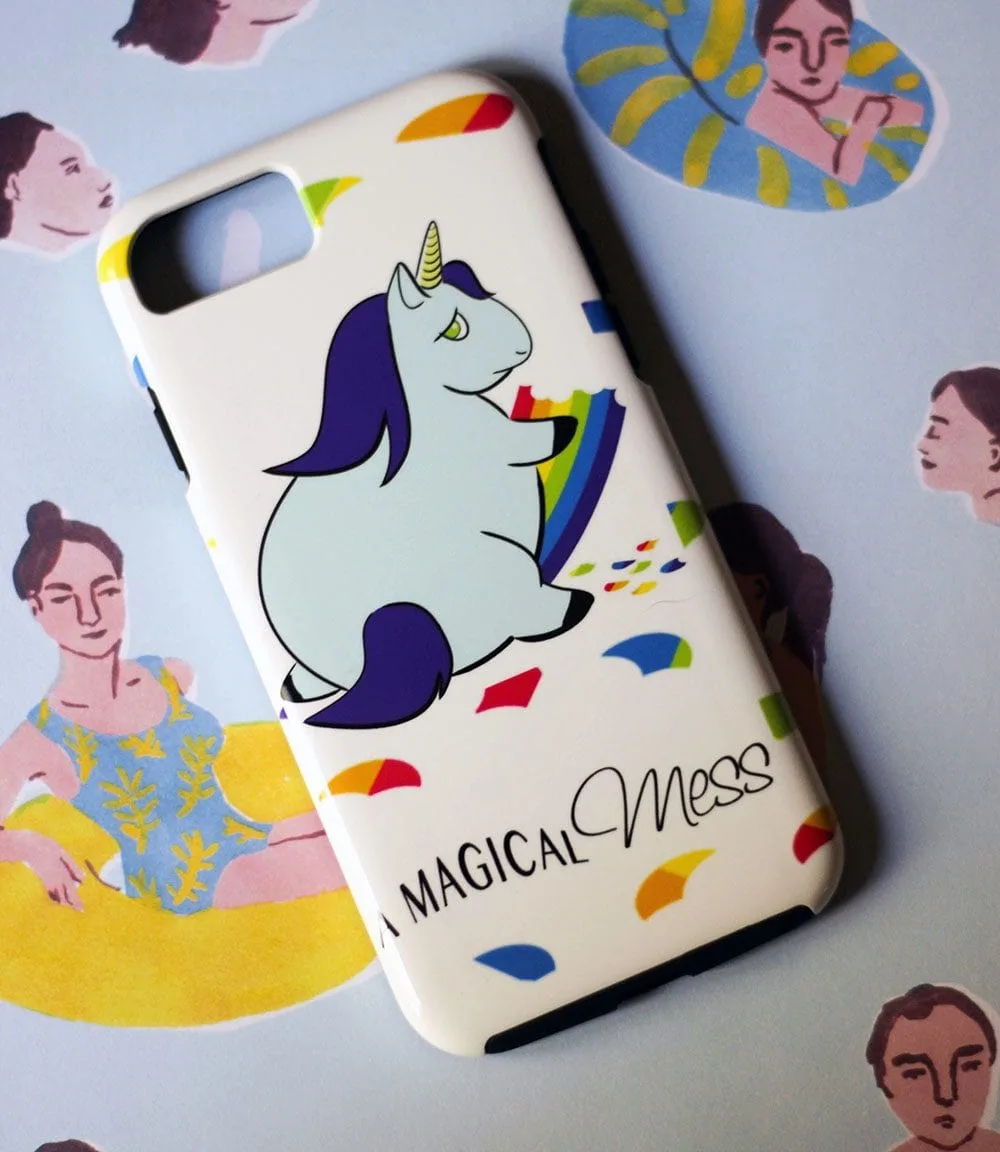 There are a couple case types to choose from. I chose the Case-Mate Tough iPhone 7 Case which is a hardshell case with a shock protecting liner.
Do you have any phone case design ideas?