As many of you probably know I don't have babies anymore. My kids are almost 13 and 10. However, all of my friends are now starting their families so I find myself babysitting quite frequently.
Young mom problems… Well, I'm excited to bring you this post about the VTech Safe and Sound Video Baby Monitor. I received the product and compensation to facilitate my post, but all thoughts and opinions are my own.
Time… wait, who has that anymore?
One thing in life is for sure. Time is freaking precious. As a really young mom (I was 16 when I got knocked up) I look back and wish I would have clung to so many more of the cute moments–capturing more videos and pictures.
Because I was young and stupid, I let stress and drama distract me from making more adorable memories.
Although, now that I'm older and watching my friends have their kids at the more "appropriate" age, I am seeing them make similar mistakes.
Life is pretty chaotic no matter the stage you're in and it's up to us to stop and look at what's important.
VTech Video Baby Monitor
With the VTech Video Baby Monitor we can deal with life's chaos and still not miss the important moments with our kids. I can now check my emails and glance over to see what my kids are up to up in their room… ummm… hold on a second, they're strangling each other! brb…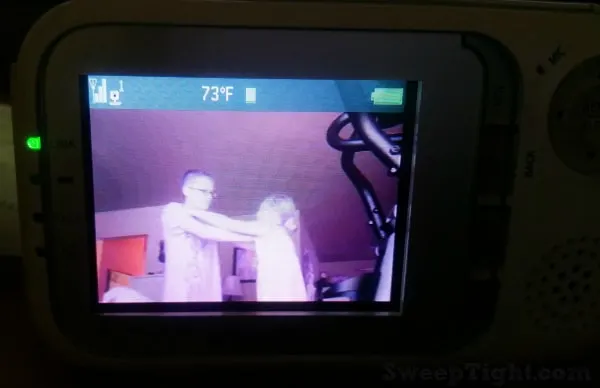 Okay so maybe not all the moments are cute but that's what makes it all such a beautiful adventure. With this video monitor you can see how your little one comforts himself back to sleep after waking from a dream, or how he rambunctiously tries to escape his prison–I mean crib.
Each tiny human has such a distinct personality and that's been my favorite part of watching my kids grow up. And you really see it when they think you're not looking. So, the VTech Video Baby Monitor is not just for babies.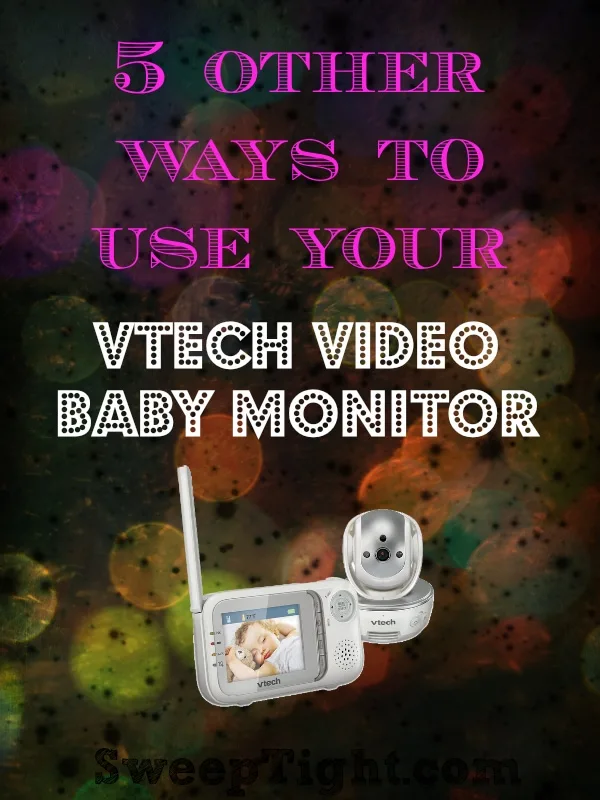 Alternative Uses for your VTech Video Monitor
1. Internet Surveillance – I set this up so I can see what my tween is up to on the web.
2. Scavenger Hunt – the kids hid the camera in different locations and had to figure out where it was using the parent unit.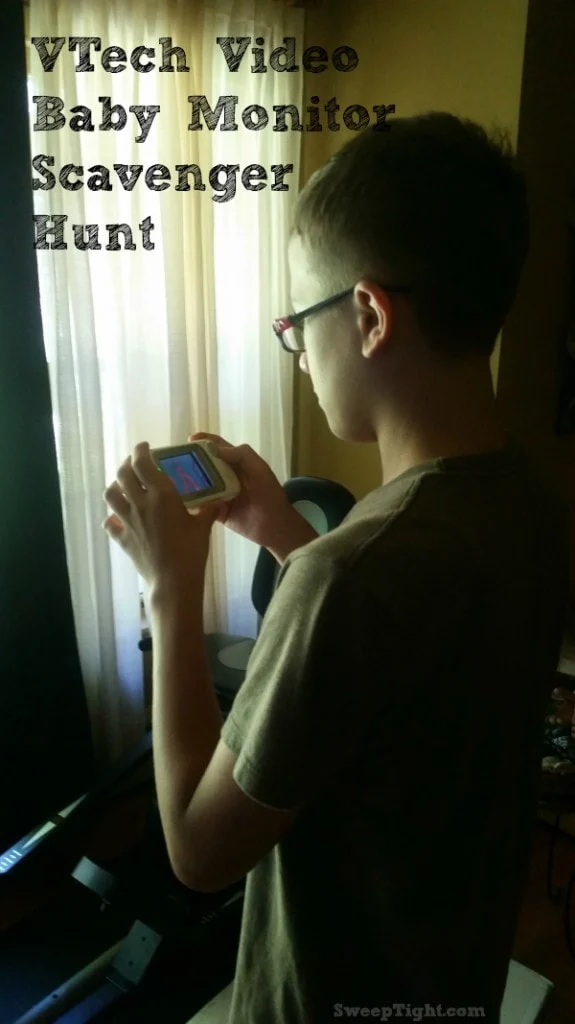 3. Hide and Seek – this was actually a blast with the talk-back feature!
4. Freeze Dance
5. Pet/Kid Safety – keep and eye on your fur babies too and train them from a far with the talk back feature!
The Technical Stuff
The VTech Safe and Sound Video Baby Monitor:
Pan, Tilt and Zoom: 270 degrees side-to-side and 124 degrees up and down with 2x zoom
Full Color
Infrared LED (see baby at night)
Multiple View Options: view up to 4 cameras from one parent unit
Talk Back
1,000 feet of range
Temperature sensor
Vibration sound alert in parent unit
Rechargeable battery
For all the specs, you can find visit the VTech Website, or find them on Facebook and Twitter too!