The highly anticipated store opening of Mariano's in Frankfort has finally arrived. I had never been to a Mariano's before, but boy was I hearing the buzz about one arriving in this location.
In fact, the day of the grand opening, I couldn't even get near a parking spot. Even with the snow storm we were hit with the place was mobbed!
When I came back two days later at night, I was able to see why… What an amazing building packed with everything you could possibly imagine for food-lovers! This is a sponsored post, but all opinions are my own.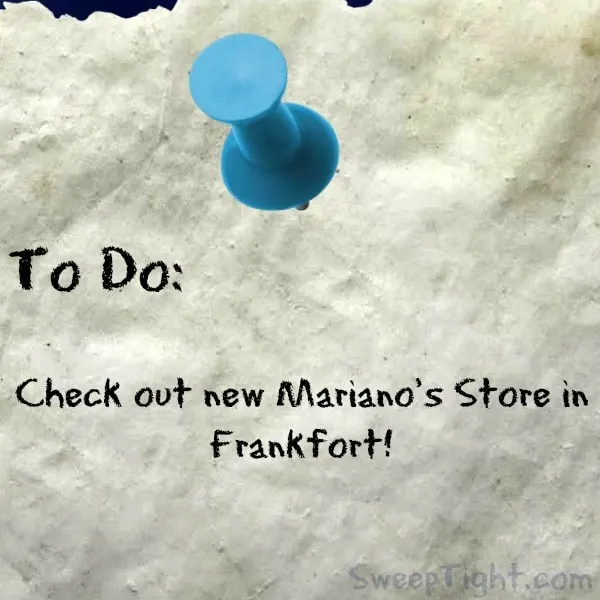 Grand Opening of the Mariano's Frankfort Store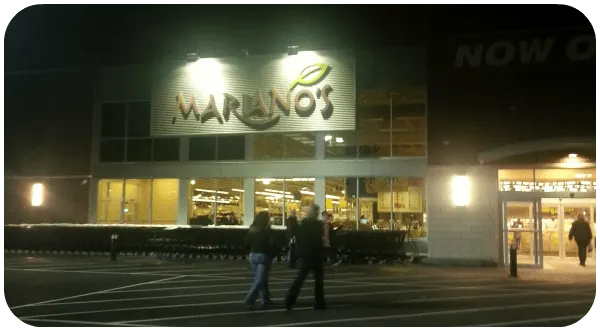 My friend Colleene gets just as excited as I do to check out new stores. Her and I made the trip on Wednesday night around 8pm.
This was great because the crowd was dying down enough for us to really take our time and see all Mariano's had to offer.
We were both in awe and completely understood what all the hype was about! You can see our complete trip here, but allow me to highlight some of our favorite sections.
Plentiful Produce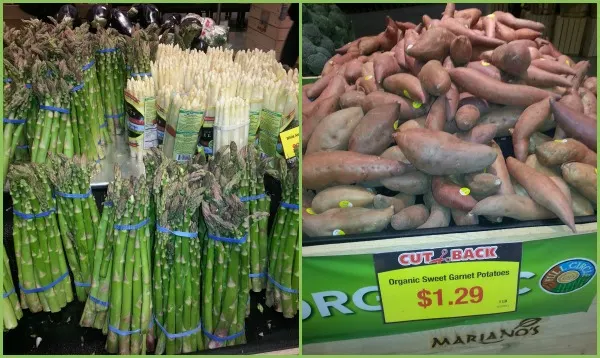 Right as we entered we were hit with the visually appealing produce section. The way they had these fresh items on display made me want to start eating healthier.
Nothing but the best, flawless-looking fruits and veggies lined the walls and bins. The prices were not bad, either. Definitely comparable to other grocery stores that I have shopped at recently.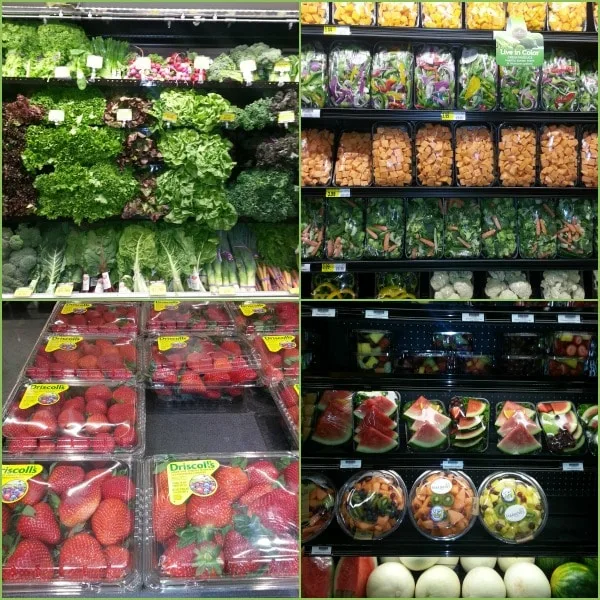 I had to purchase some of these strawberries. They were insanely large and looked so delicious. I could not get over the selection and how fresh each item looked.
You can tell that Mariano's takes great pride in how they present their items. Only the best products make the shelves and they are presented in an irresistible way.
Don't Shop Hungry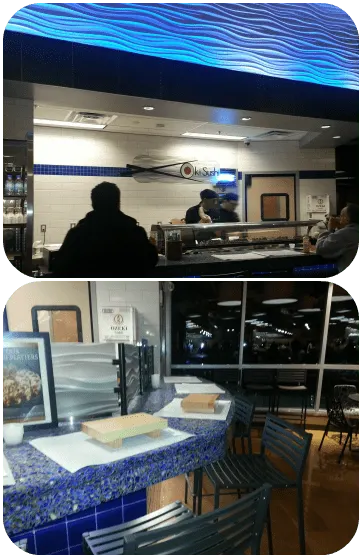 To the right of the entrance there's a relaxing seating area and many food choices to enjoy right in the store. Grab something before you shop, so you don't shop hungry!
Colleene and I were extra impressed by the sushi bar. I have never seen quite this kind of set-up inside a grocery store!
I can see both of our hubbies hanging out here while us girls shop. There is also a Gelato stand, juice bar, pizza kitchen, and more.
Treats and Desserts Galore

Speaking of Gelato, this was my first experience with it. I am in love. I don't think I could shop at Mariano's without getting some of it.
They have scrumptious flavors and you are allowed to try as many as you'd like! I ended up going with some lemon-lime ice, but the peanut butter cup is still calling my name. I shall return for it very soon. 😉
Other desserts and treats can be found throughout the store like, gorgeous cakes and cupcakes that are pure art. Impressive is an understatement… everything was amazing!

If you like nuts, Mariano's is your store. They have quite the variety and even a trail mix bar! Create your own custom trail mix right there.
How fun and perfect for picky people like me, who don't always like every ingredient in typical bags.
Wine and Cheese if you Please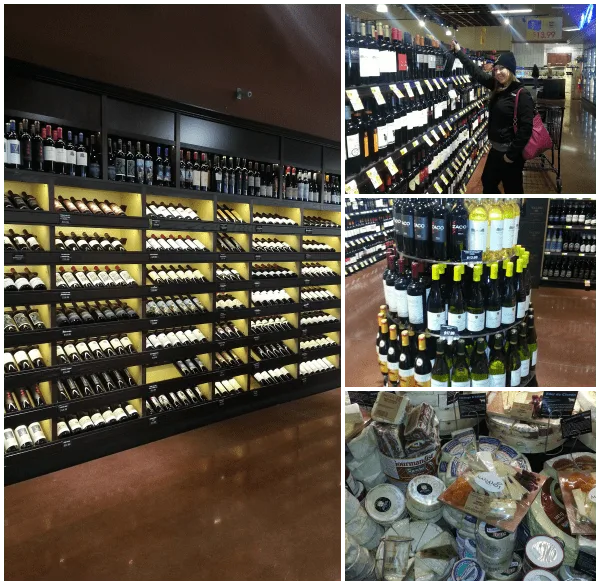 Having a party or heading to one? I am no wine connoisseur, but I cannot imagine anything missing from this enormous section at Mariano's.
Colleene's eyes lit up and I actually lost her for a while. She found her absolute favorite wine that she usually can't find in other stores.
The cheese section is just as impressive. They even have pre-packaged displays that would make perfect hosting gifts.
Fragrant Flowers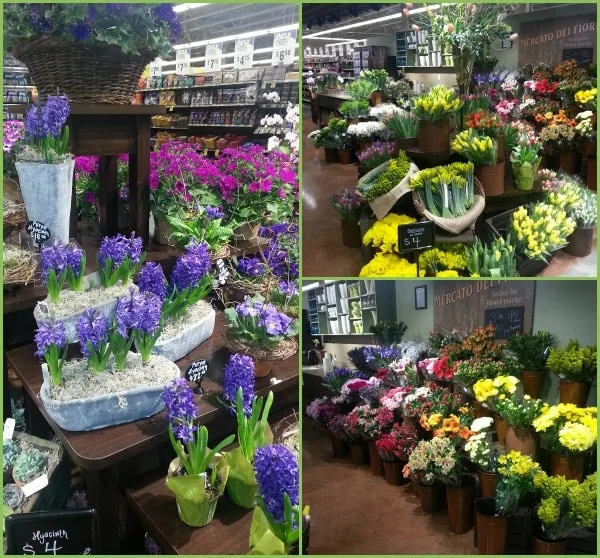 It was hard to believe that we just walked in from the snow when we saw this floral section. It was like sensory-overload (in a good way) walking into all of these plants and flowers.
Once again, they excel with their display methods. Everything was organized by color for a rainbow of beauty.
Meals To Go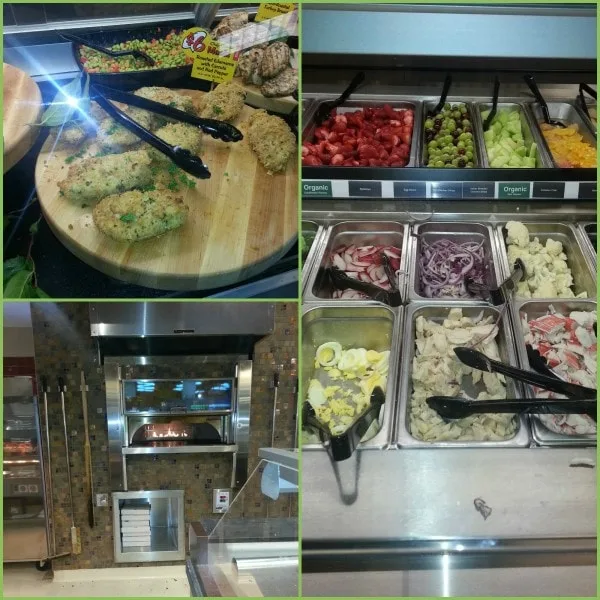 Looking for a quick meal? Maybe you are grocery shopping but won't have time to actually cook dinner once you get home. There are so many meals-on-the-go options at Mariano's.
You can grab an oven baked pizza, stop at the salad bar, and so much more. They also have $6 meals, where you choose the entree and two sides for $6. Ideal for a single person, or anyone who is busy and wants a healthier alternative to fast food.
Store Savings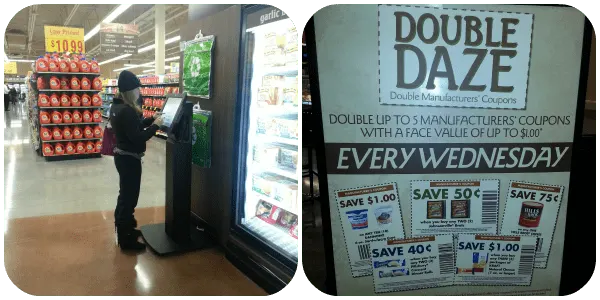 Mariano's offers a rewards card like most grocery stores. Here's the cool part… you don't have to tie up the line to get one! They have convenient and easy-to-use little kiosks all around the store to get one.
Store associates are nearby to help you and also give you your card right on the spot. Colleene and I both had our own cards in minutes. So quick and easy and no guilt for making anyone wait behind us in line.
They also have double coupon days! I have never known of a store near me to offer this, so I am insanely excited!
Honestly, I don't have one negative thing to say about this store. We had so much fun and I cannot wait to go back. Oh, one bad thing is that it's a little bit far for me, but I will make the drive often for sure!
I am in love with #MyMarianos
I highly suggest you visit the new Frankfort Mariano's, or see if there is a store near you! Stay social with them by following on Twitter and liking their Facebook page.
Disclosure: I am a member of the Collective Bias® Social Fabric® Community. This shop has been compensated as part of a social shopper insights study for Collective Bias® and Mariano's #cbias #SocialFabric