Football season is here and Todds BBQ at #MyMarianos can help you serve up some delicious tailgating food that will surely satisfy the heartiest of fans. Find smoky delicious BBQ items all fresh and ready for you to pick up at your convenience. Sponsored post; all opinions are my own.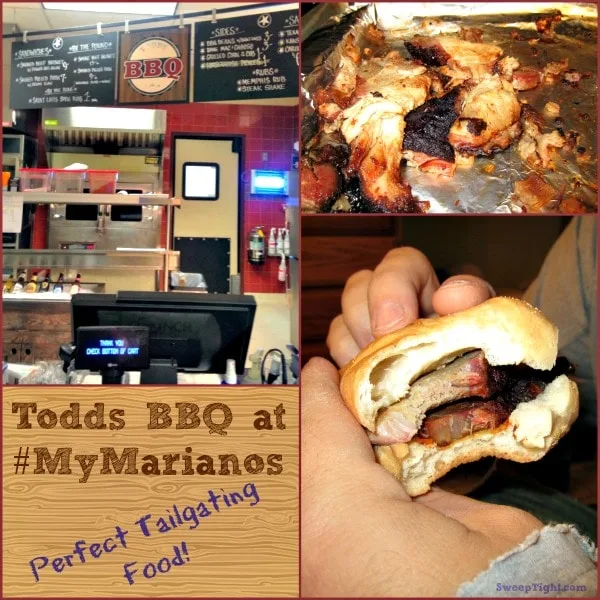 Get Tailgating Food at Todds BBQ at Mariano's
We all know it doesn't take any arm-twisting to get me to go to Mariano's. It's the only grocery store that I actually look forward to shopping at.
With their friendly staff, excellent atmosphere, and extensive product selection, it's a shopping experience like no other.
Plus, I treat myself to Vero Gelato every time, so that's just an added bonus. Using my rewards card, I am very close to earning my next Gelato for free!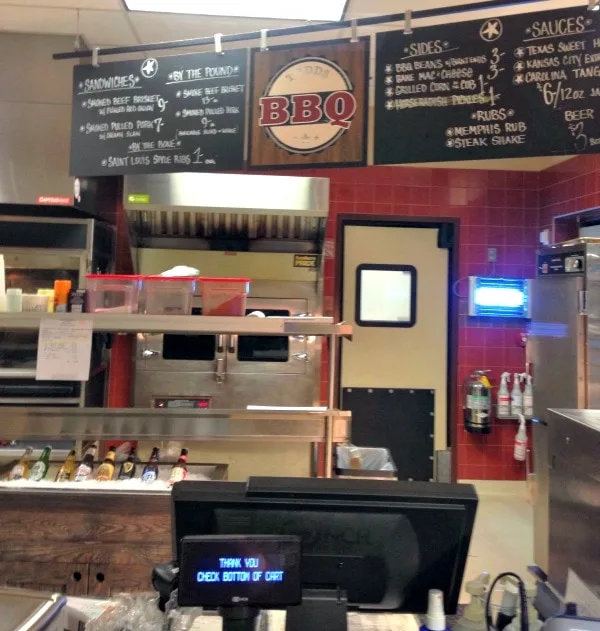 This time I paid extra close attention to Todds BBQ (currently at the Frankfort, Wheaton and Harwood Heights locations).
With Chicago Bears games to look forward to, I am all about easy tailgating ideas. Todds BBQ provides a convenient way to pick up delicious food quickly. It doesn't get much easier than that.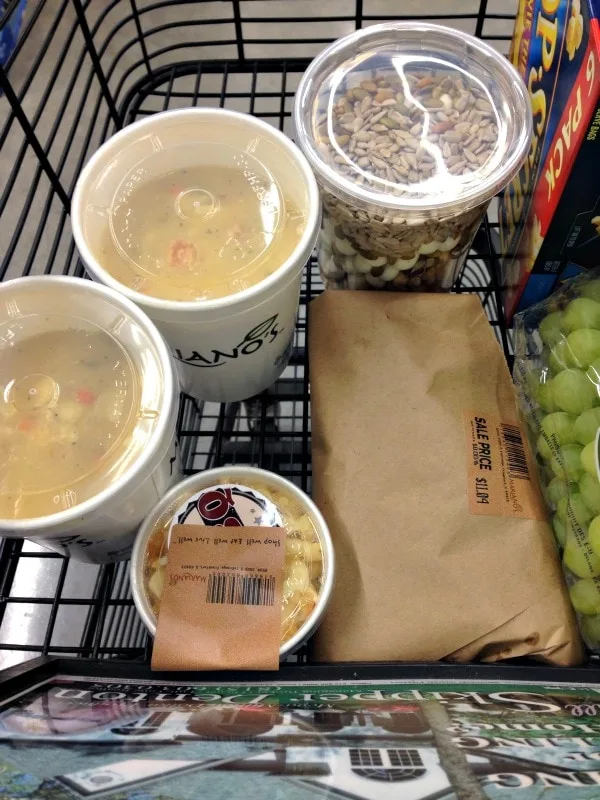 I chose the smoked BBQ pork and a side of baked macaroni and cheese. The pork can be easily made into sandwiches, tacos, or just eaten on its own.
I couldn't forget my favorite soup either – their chicken and dumpling soup is the best EVER.

The smoked pork was as tender as can be. Mike made a couple sandwiches with it and I chose to just eat it as-is. It was smoked to perfection and I could even cut it with my fork.
While having guests over for a game, this is the perfect way to offer them a quality meat with options. It's an effortless way to impress your guests, saves the host time, and pleases everyone!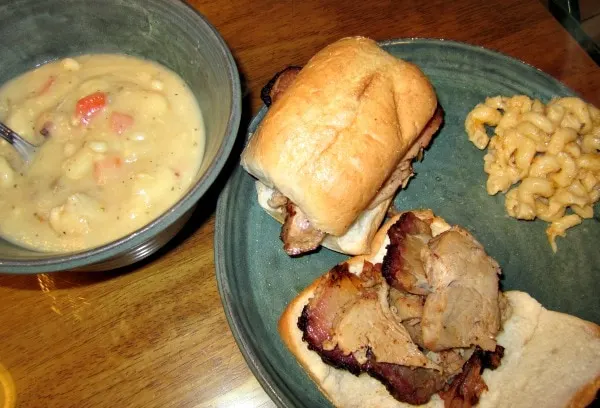 Todds BBQ is not just for game days. I can foresee us enjoying their food quite often this season.
Mike has already requested that I go back and get Todds BBQ ribs! Paired with the soup, it's the ultimate in fall comfort food. This is just one more reason that Mariano's rocks.
Make sure to visit the Mariano's Community for frequently updated content with new ideas weekly. Stay social by liking Mariano's on Facebook and following on Twitter, too.
What's your favorite BBQ food? What would you love to try from Todds BBQ?