Faith is not a word that I commonly use. A lot of people say things like, "You just have to have faith," and I understand what they mean, but never really had the core belief that would allow me to trust in something outside my understanding to guide me. This post contains affiliate links, but this story is my own.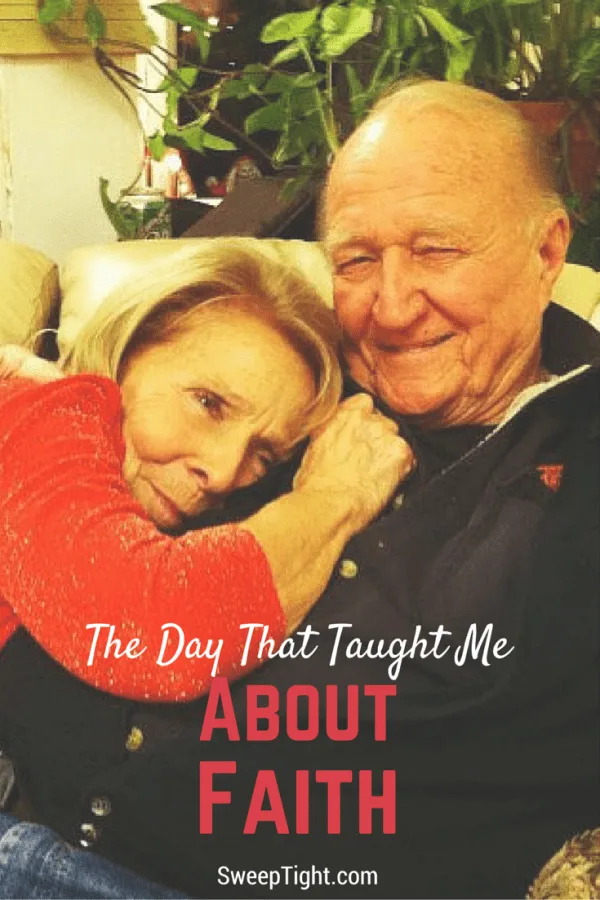 I have mentioned many times in posts that my Grandparents raised me. My Grampa has always been big on the power of intention and positive thoughts, but not so much religion or faith. I don't know, I always considered faith to be more of a spiritual belief. In any case, I was in need of some at the time that this happened.
The Day that Taught me About Faith
It was my Grampa's birthday, and I was wrapping up the shirt I got for him. As I was I was packaging it I thought it was the lamest and least thoughtful gift I had ever given him. I glanced at my bookshelf and grabbed the book that I had just purchased with the intention to read myself.
The next day, I went to the office and gave my Grampa his gifts. Sure enough, he liked the shirt but appreciated the book so much more. He immediately started reading it. The work day was going by as usual when suddenly my Grampa was finished with the book and full of emotion. He had been crying quite a bit. He's a quiet crier cause nobody realized this until he was done.
Right away he asked me what made me give him the book. I told him that I had heard it was a book like "The Secret" and knew he liked books like that. He kept going on about it, so I finally asked to see it. Turns out, I had grabbed a completely different book than I had meant to. The book I accidentally gave him was called "The Ultimate Gift", which my mother-in-law had given to me probably two years ago. It had been on my nightstand for the longest time with my full intention to read it. But, since I read on my Kindle so often now, I just hadn't ever followed through. While cleaning, I had moved the book to my bookshelf.
Long story short, I asked my Grampa if I could borrow back the book I had accidentally re-gifted to him. I read it that night and cried like an infant. This book hit me to my core because it's everything that my Grampa taught me growing up. I knew right away why he had gotten so emotional. It's because it's like he wrote the book himself.
I was meant to give my Grampa this book. Especially with my transition from leaving the family business to pursue my own dreams. I have felt guilty about this decision for years now. This book reminded me of how I was raised to be a hard worker and to live life with passion. "If you love what you do, you'll never work a day in your life" is a quote my Grampa says all the time. I was meant to read this book. Not anytime, but at that very time when I had been asking the universe for a sign. And I was meant to give him this book, to show him I absorbed so much of what he taught me.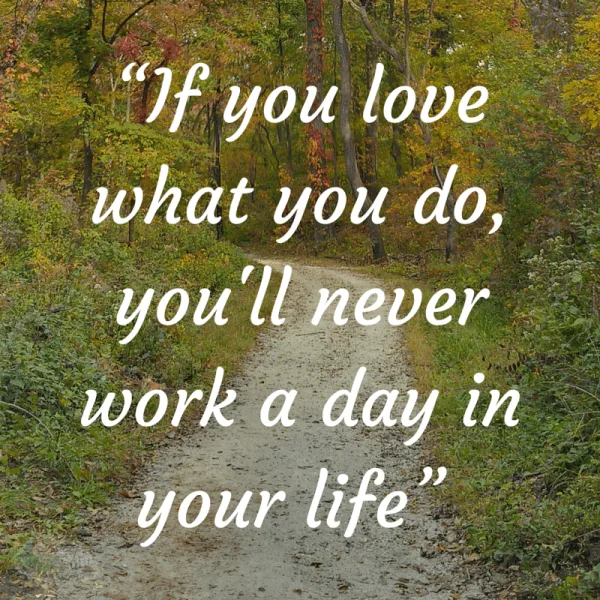 The past few years at my family's business have been difficult. I wanted to leave but didn't know how to do so without seeming ungrateful. Staying there was not doing anyone any favors, though, since my heart wasn't in it. I am not good at verbalizing my feelings sometimes. I guess that's why I prefer writing. In any case, I am glad to have my Grampa back as just that – my Grampa, and not my boss. At one time, he was one of my best friends, and I want to get back to that.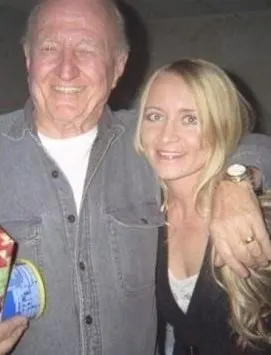 In giving me the book, "The Ultimate Gift", my mother-in-law really did give me just that. The way the whole scenario went down showed me the exact meaning of faith, and I am so thankful for that.