Best Buy sponsored this post. All opinions are my own.
We are well overdue for a new dishwasher. Actually, I think our house is at the age where literally everything needs to be replaced. The dishwasher, however, shakes the entire kitchen and sounds like it may rocket off into space while it runs.
In fact, the entire plumbing system needs to be checked before we even address the dishwasher situation. Isn't that how it goes? Always one more step to accomplish like finding plumbing in Pittsburgh to be sure nothing is clogged before adding new appliances.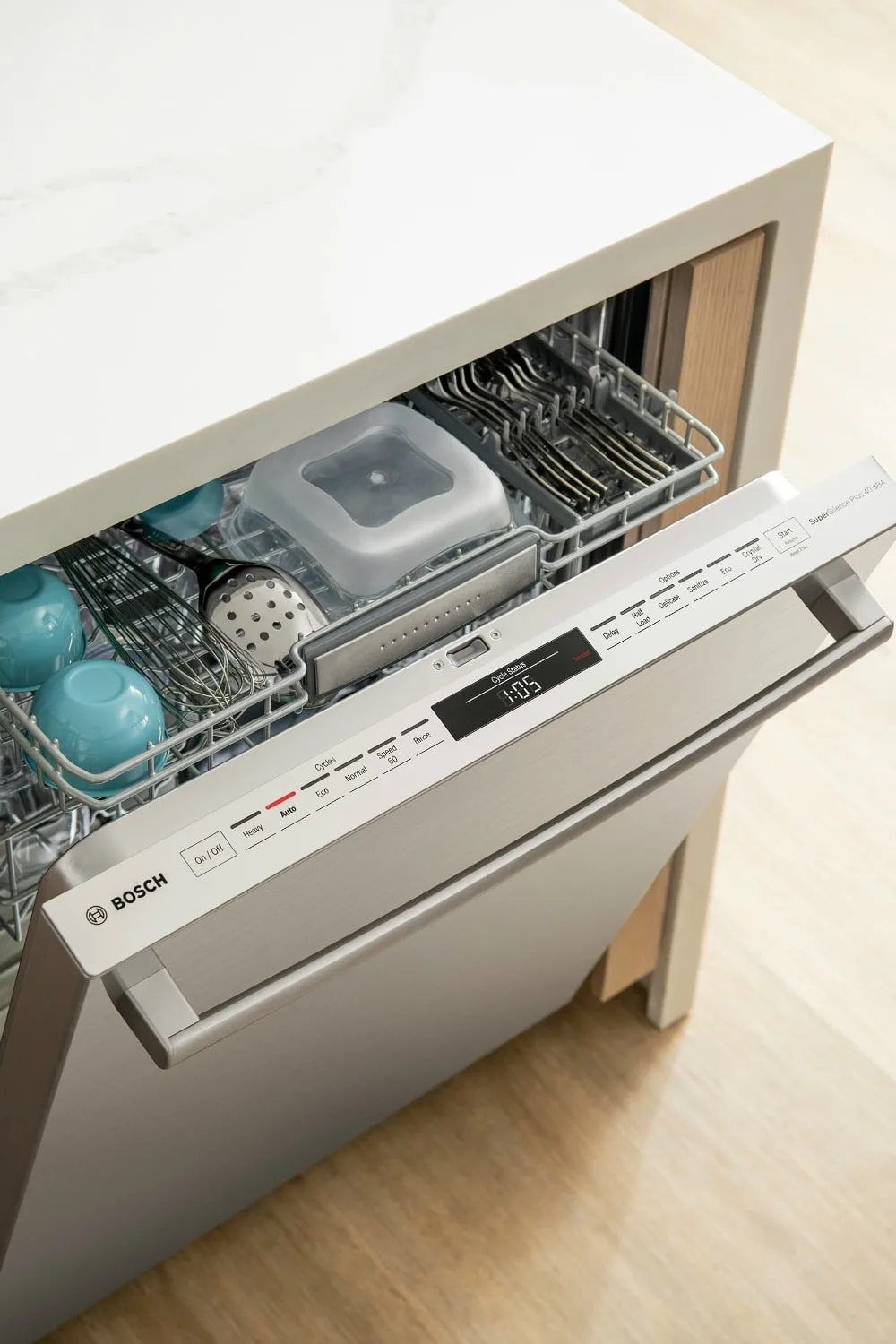 Since this is a large purchase, I want to make sure I get what's important to me in a new dishwasher. Hopefully, this helps you decide on a new dishwasher, as well.
Here is what I look for in a new dishwasher and why the Bosch 800 Series checks all the boxes.
Things to Consider When Shopping for a New Dishwasher
Energy Efficient
This is an obvious requirement. Do they even sell new appliances that aren't energy efficient these days? I'm not sure, but I will always pay a little extra if it means saving on energy.
All Bosch dishwashers are ENERGY STAR qualified and meet or exceed the federal guidelines.
Spacious
If something isn't dishwasher-safe, it's pretty much dead to me. I know myself well enough by now to understand how reliant I am on my dishwasher. Because of this, I need space for all my dishwasher-friendly things!
There's room for up to 16 place settings in the Bosch 800 Series. It has a flexible 3rd rack to create space for uniquely shaped items, and RackMatic® which allows you to customize rack positions for each load.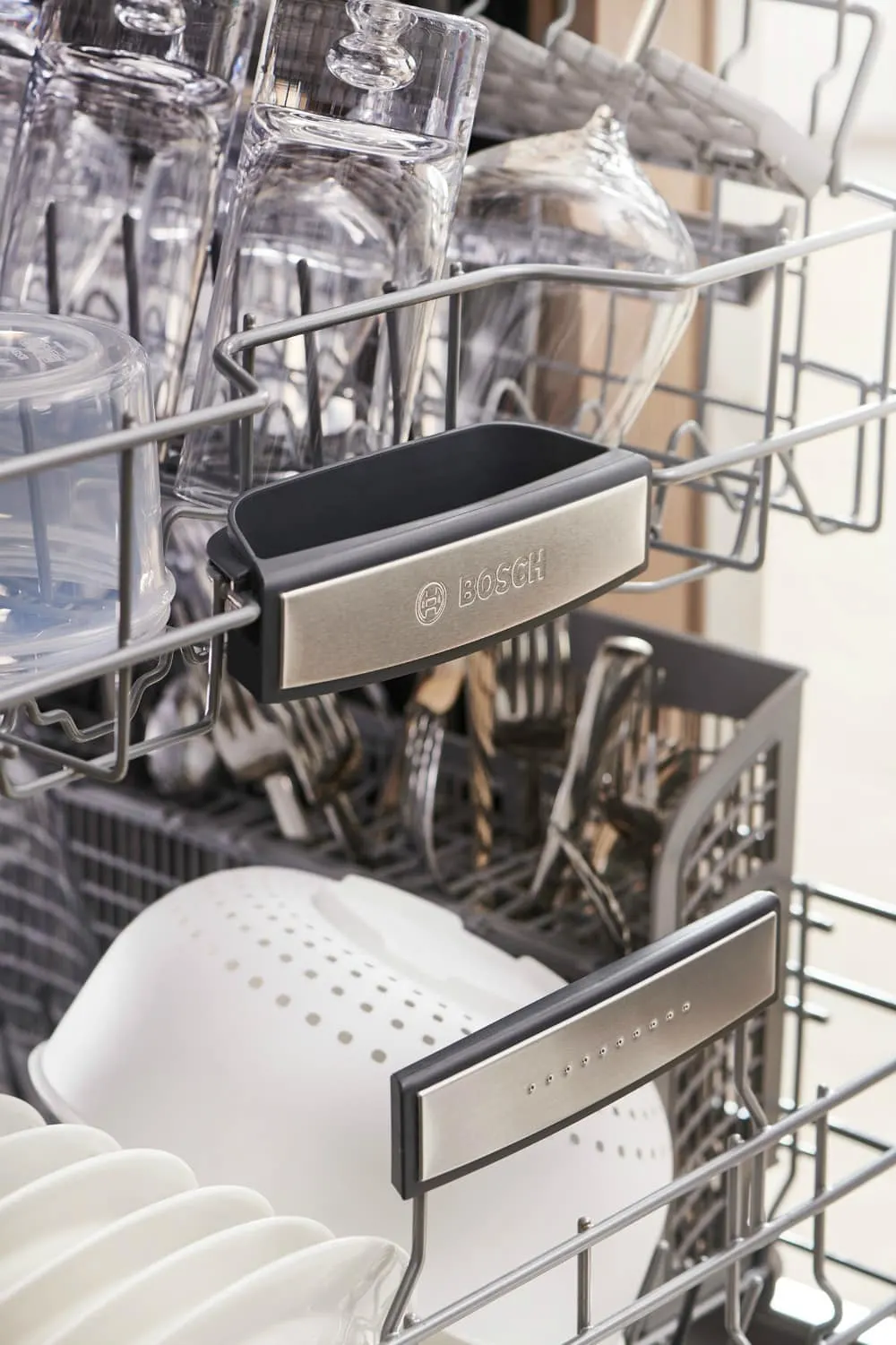 Leak Protection
Not only do we need a new dishwasher, but we need to replace the wood around it, as well. It's clearly had a small leak for quite some time. The Bosch 800 Series has 24/7 Aquastop®, which is a 4-part leak prevention system. It uses sensors to detect and stop leaks.
Quiet
As mentioned above, my current beast is quite disruptive. Bosch dishwashers claim to be so quiet that you have to check the light to know they are on.
Clean and Sanitize
It's terrible if you unload your dishwasher only to find everything cloudy and slimy. What's the point of the machine if you end up hand-washing anyway?
The Bosch 800 Series has advanced CrystalDry™ technology and PrecisionWash technology giving you the ultimate clean and dry experience. Intelligent sensors work hard to check the progress throughout the cycle. They spray their powerful arms towards every item of every load to give the ultimate clean.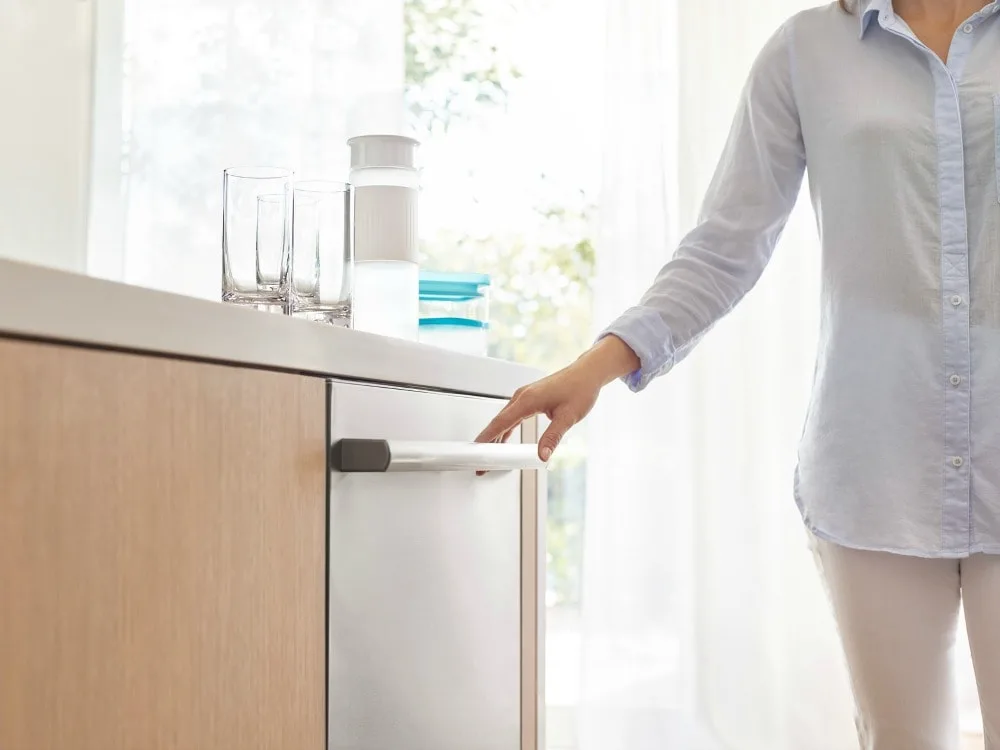 I think I've unlocked a new level of adulthood – one where you thoroughly bash your old appliances. After the smack talk about my dishwasher, I know it's time to finally replace it.
It got me through many years, and for that I'm grateful, but I need something more efficient before the holiday season arrives.
If you're also in the market for a new dishwasher, head to Best Buy to check out the Bosch 800 series.
What do you look for in a new dishwasher?