This ways to organize your garage post is brought to you by SafeRacks. All opinions are my own. It's time to reclaim your garage and bring it back to the useful place it's supposed to be. Garages tend to be a "catch-all" place that can get cluttered quickly. Before you know it, your car even loses its home!
Thankfully, my hubby is pretty good about organizing our garage. He keeps it pretty tidy and clean for the most part. Our biggest issue is creating more space and places to store things. SafeRacks has really helped us do so.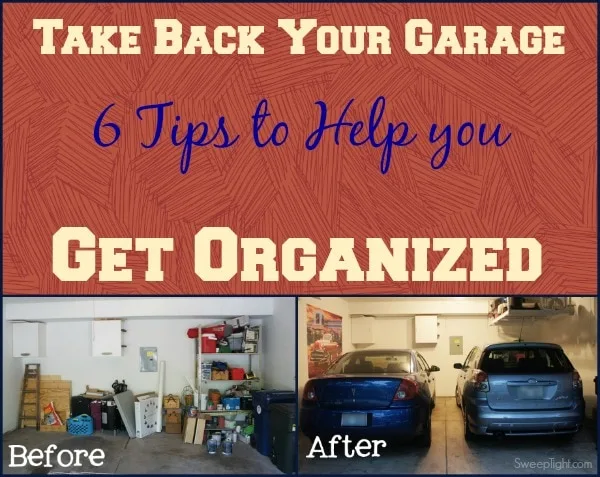 6 Ways to Help Organize Your Garage
Section Off: Anything all at once is too overwhelming to accomplish. Try to section off your garage and do one area at a time. I have to force myself to do this with any task. Like my Grampa always says, "Inch by inch life's a cinch, yard by yard life is hard".
Create Piles: Make three piles – one to throw away, one to keep and organize, and one to donate or give away. Take one section of your garage at a time and place each thing into the proper pile. Try to envision where you will put the items that you plan to keep. Before putting them away for good, reevaluate each item again and ask yourself if you truly need it. Don't be afraid to get rid of things! (Coming from a person with serious hoarding tendencies.)
Clean It: Thoroughly clean each section before you put things back.
Create Space: Don't have enough space? Make more. Install SafeRacks to make more storage and get things up off of the ground. SafeRacks are easy to install, come in many sizes, and are versatile space-savers for any size garage. They are able to hold heavy items and the storage possibilities are endless. Utilize the most ceiling space that you can to maximize your storage and really organize your garage.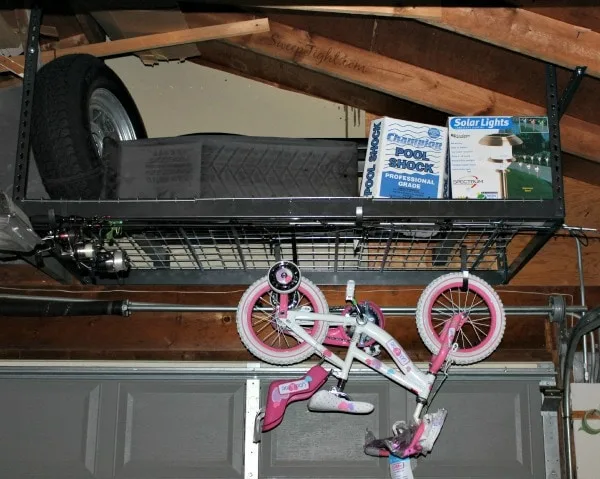 Have a Plan: Draw out an actual plan for how you want your garage organized. Zone areas out to each have a purpose.
Make it Fun: Pick a day with decent weather, blast some tunes, and involve the whole family. Dance party garage cleaning!
Do you have any tips on how to organize your garage? Or, do you need help in this area?