Holiday pet goodies galore are available at PetSmart. We received a huge box full of them for review. All opinions our mine and The Grump's. This is our favorite time of year when it comes to pet outfits, toys, and all the holiday goodness for pets!
Holiday Pet Costumes and Toys from PetSmart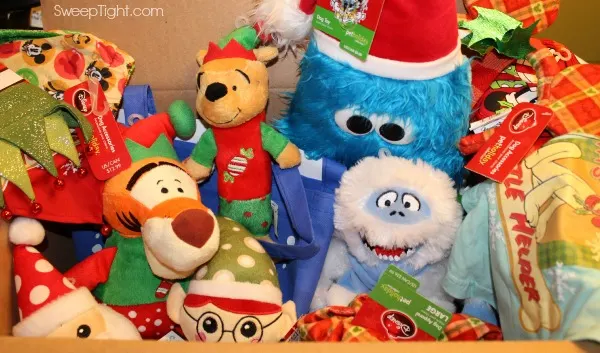 This box of holiday dog treats was like an early Christmas for our guys. Squeaky toys, crinkle crunchers, bell collars, holiday ears, sweaters, and more were all included. What a fun delivery.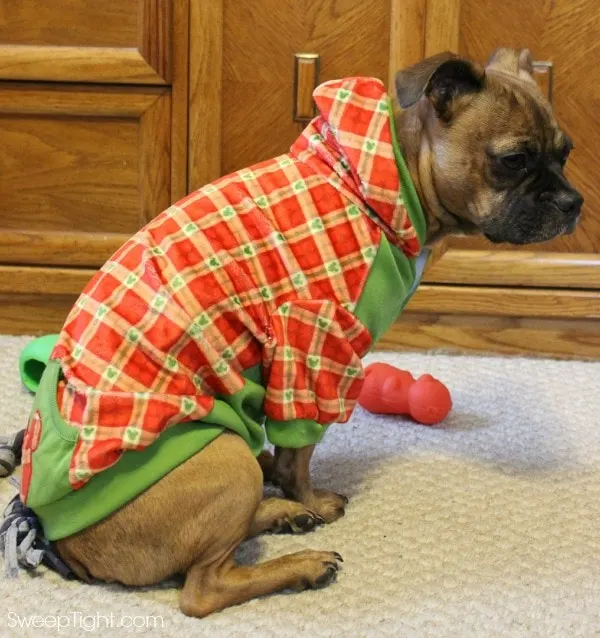 The Grump is starting to really enjoy wearing outfits. Don't be fooled by his expression. When I ask him "want to wear a sweater?", he gets super excited and runs to his little closet full of things.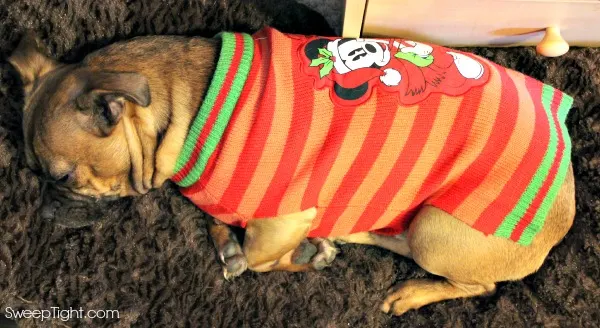 He used to run around in protest when I put a sweater on him. Now he curls up and sleeps in them. They aren't just adorable to look at, but help keep him warm in this frigid weather we have been having. PetSmart has a huge variety of apparel for your pets. They have the cutest winter coats that are perfect for the cold, too!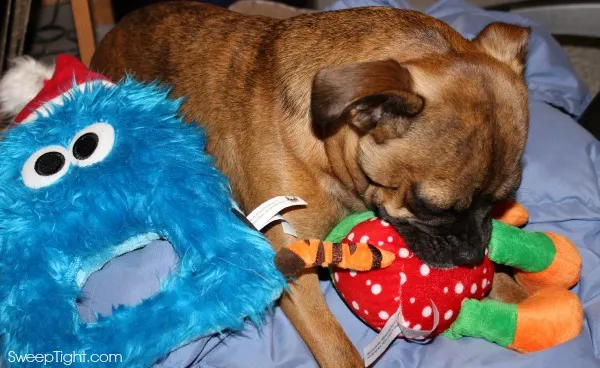 Both dogs enjoy playing with the toys, but The Grump hoards them as usual. He likes to cuddle up with them and "nurse" on them. It's funny to watch, but seems to comfort him.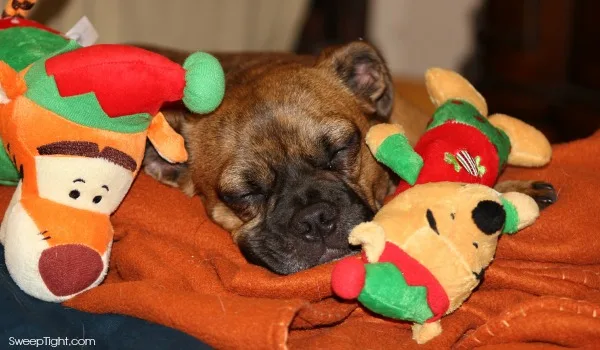 We are always pleased with all PetSmart items. They are high quality and can really take a beating from our rambunctious duo.
Make sure to include your pets on your gift list this holiday season and grab them some goodies. Trust me, it's just as fun for us humans. 😉 Also, don't forget to keep an eye out for Black Friday, Cyber Monday and other sales at PetSmart.com.