Post and giveaway sponsored by XFINITY, but all opinions are my own. Please see below for additional disclosure.
I don't think you can have enough moving tips when it comes to relocating. I have only moved a few times in my life, but each one seemed like the hugest deal ever.
The first big family move was from our "house" that my Grandparents had lived in for over 40 years. House is in quotes because the building was actually a three-flat apartment building.
We just lived in all of it. That in itself is a long story for another series of blog posts.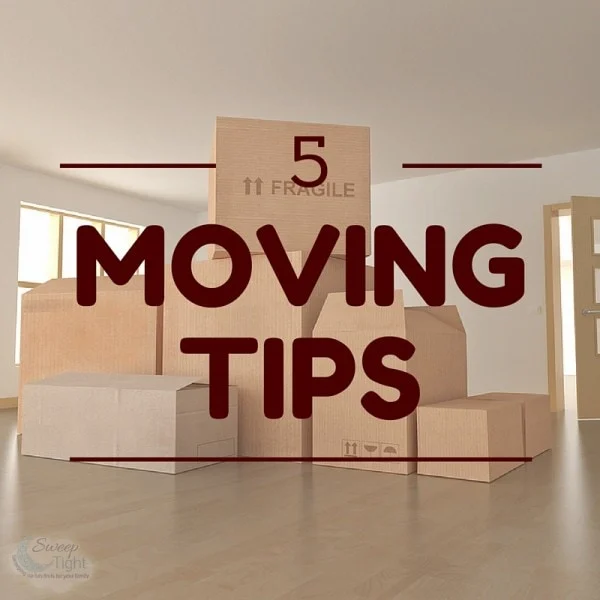 Anyway, moving from that building was intense. An entire lifetime of things had accumulated, and none of which was easy to part with.
We ended up renting a dumpster to get rid of so much. I remember whipping stuff out the window from the third floor. It turned out to be somewhat fun and freeing. I have just a few moving tips to hopefully make our next move a less stressful.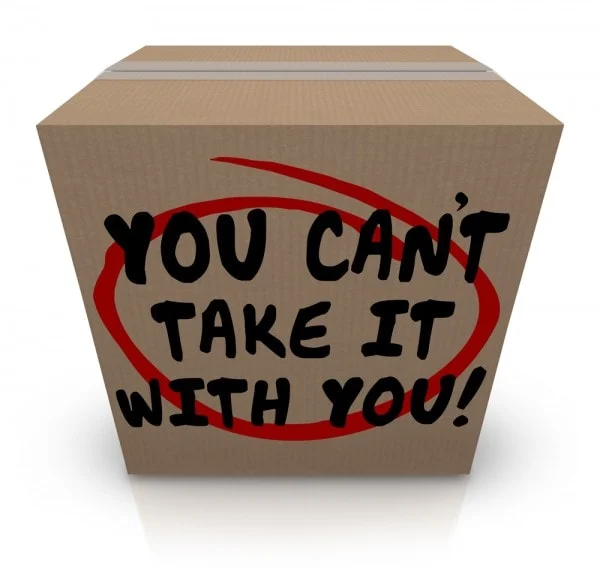 5 Moving Tips to Help Alleviate Stress
Before a move it's smart to be extra picky about what you bring with you to your new home. Depending on how long you have lived in your current home, this could be quite the task. Decide what to pitch, what to donate, and what to bring before you tackle packing.
You can even make a pile of things to sell online or have a garage sale if you have time.
Save Boxes
If you know you are moving, start saving boxes from shopping online. Ask friends and family to do the same. You shouldn't have to buy boxes. It seems like people are always trying to get rid of them. Call local stores and companies to ask if they give out boxes, too.
Pack with Purpose
The more organized you are while boxing items up, the easier it will be to unpack. Label everything with the room it should go in. Place the boxes in the proper rooms as you move in.
Hire People
Yes, we all have tons of family and friends that can't wait to help us move. Your cousin said you could borrow his truck, and you are golden. Until… stuff comes up that day. It happens. People have the best intentions, but you have to think about this big day going as smoothly as possible. Sometimes you are better off just hiring movers and cleaning professionals.
Or, perhaps you are moving out of state like my sister. See how she moved across country with her cat.
Mover's Edge
Now let's get serious. How many days do you want to be without cable, internet, and phone? ZERO! XFINITY now has a Mover's Edge program to help streamline this process. Customers can check the XFINITY availability in their new area, select their service, and schedule an installation. You get to schedule your day with a 2-hour window. If the technician is late, or cannot solve routine issues in one visit, you will get a $20 credit ($25 in Illinois).
If you have any overlapping days without your XFINITY services, you can always use the network of millions of free hotspots. That way you can still have internet without destroying your data package.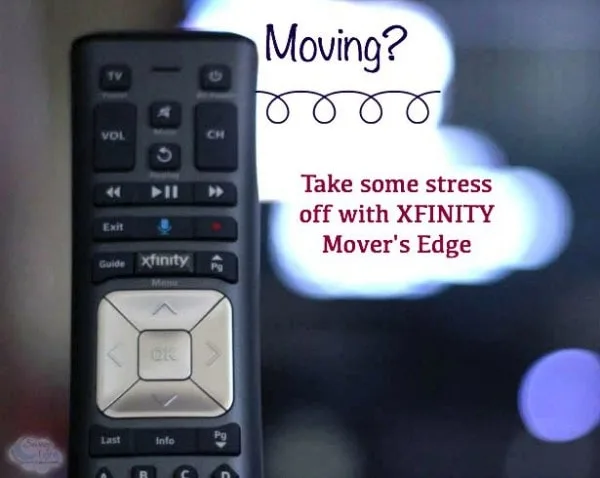 Limited Time Offer
Switch to the XFINITY X1 Entertainment Operation System and get a $50 prepaid Visa card.
Disclosure: XFINITY partnered with bloggers such as me for their Fast Life program. As part of this program, I received compensation for my time. They did not tell me what to purchase or what to say about any product mentioned in these posts. XFINITY believes that consumers and bloggers are free to form their own opinions and share them in their own words. XFINITY's policies align with WOMMA Ethics Code, FTC guidelines, and social media engagement recommendations.