Best Buy sponsored this post.
Our house needs many upgrades. Many of which are more crucial than the outdoor patio. However, after what feels like the longest winter ever, I am eager to spend as much time outdoors as possible this season.
The highlight of our property is the yard. Our backyard is pretty big with plenty of room for the dogs to run.
Attached is a screened-in patio, which is so amazing to have, but needs a lot of work. Ideally, Mike and I can hang out in the patio while the dogs run in the yard as long as they want.
If you're looking for outdoor patio ideas, join me as I build a bit of a dream wishlist here.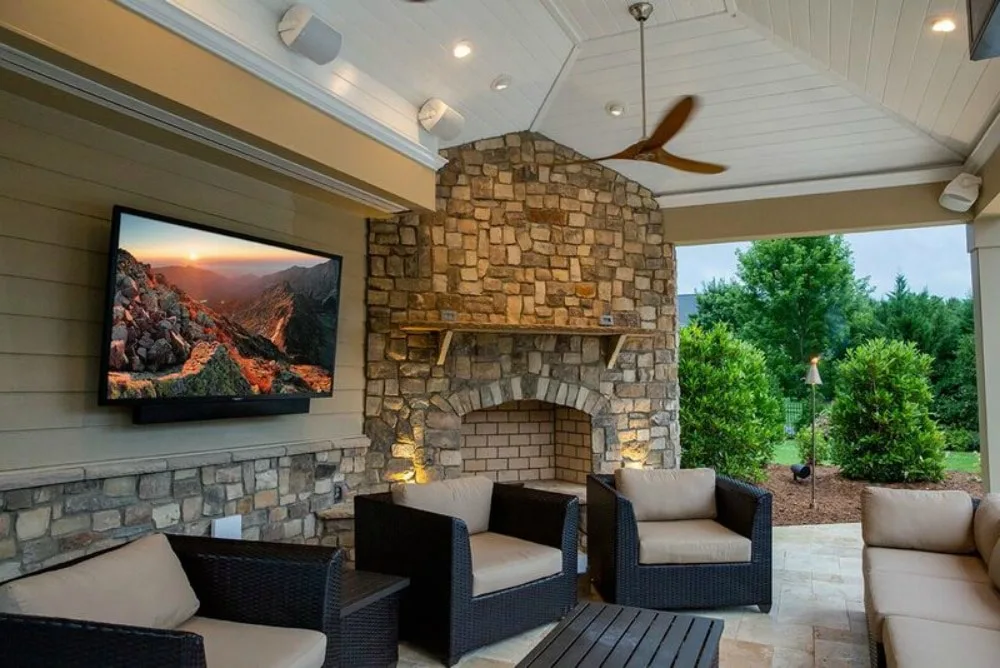 Ways to Upgrade an Outdoor Patio
Comfy Furniture
Have you seen some of the outdoor furniture available now? Most of it is comfier than our living room couches.
Adding patio furniture to your outdoor space is an excellent way to add comfort instantly.
Cozy Fireplace
Wouldn't it be amazing to enjoy the outdoor patio more often throughout the year? With a cozy fireplace, we'd be able to use the area almost all year. (I'll stay in during the Polar Vortex, thank you.)
Weatherproof Outdoor TV
Our own personal hobbies change a bit once the weather warms. However, watching movies and shows is something we do together year round.
I'm so excited to see that a weatherproof TV now exists. The SunBrite Veranda Series Outdoor 4K UHD TV is the ultimate addition to any outdoor patio. Learn more about it at Best Buy.
Think of the possibilities with a TV outside. Turn the game on during BBQ parties, have a family movie night under the stars, watch the latest comedy movie with your friends, and so much more.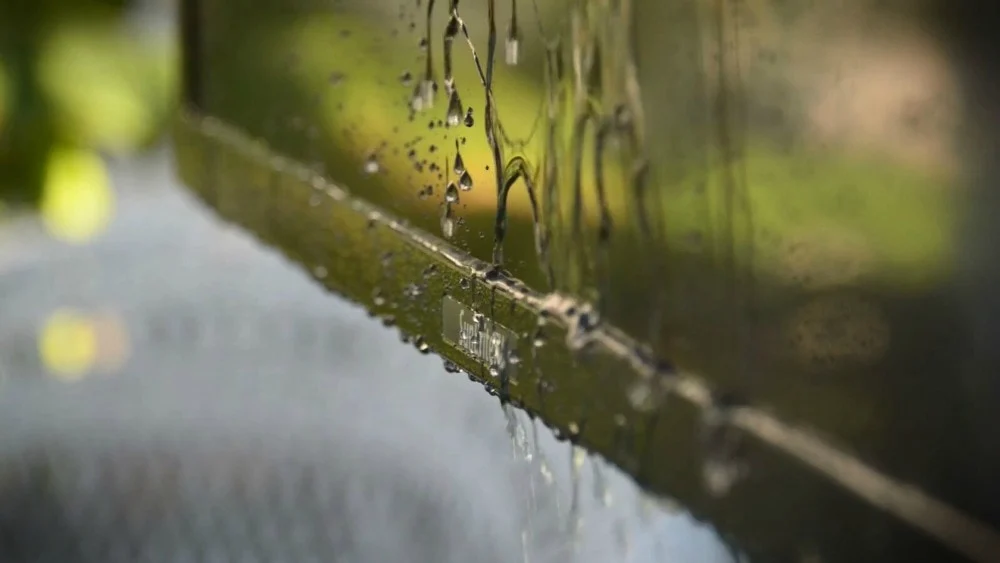 Exciting Features of the Weatherproof TV
Built for full-shade outdoor living areas.
Powder-coated rust-proof aluminum exterior protects from rain, snow, dust, bugs, humidity, and salt air.
Up to 50% brighter for better visibility outside.
4K UHD with HDR.
Spacious weatherproof media bay and plenty of storage for popular media players.
Available in 43″, 55″, 65″, and 75″ sizes.
Beverage Serving Station
Adding a bar area for beverages is an excellent idea for entertaining. Allowing guests a choice of a variety of refreshing drinks is easier on everyone during a party.
BBQ Grilling Area
Of course, any dream outdoor patio needs a serious grill! We are all about the BBQ food here.
Now that Mike can watch TV as he grills, I anticipate even better summer dinners and more BBQ gatherings.
Be sure to add this cool faucet connector so you can wash your hands easily outside!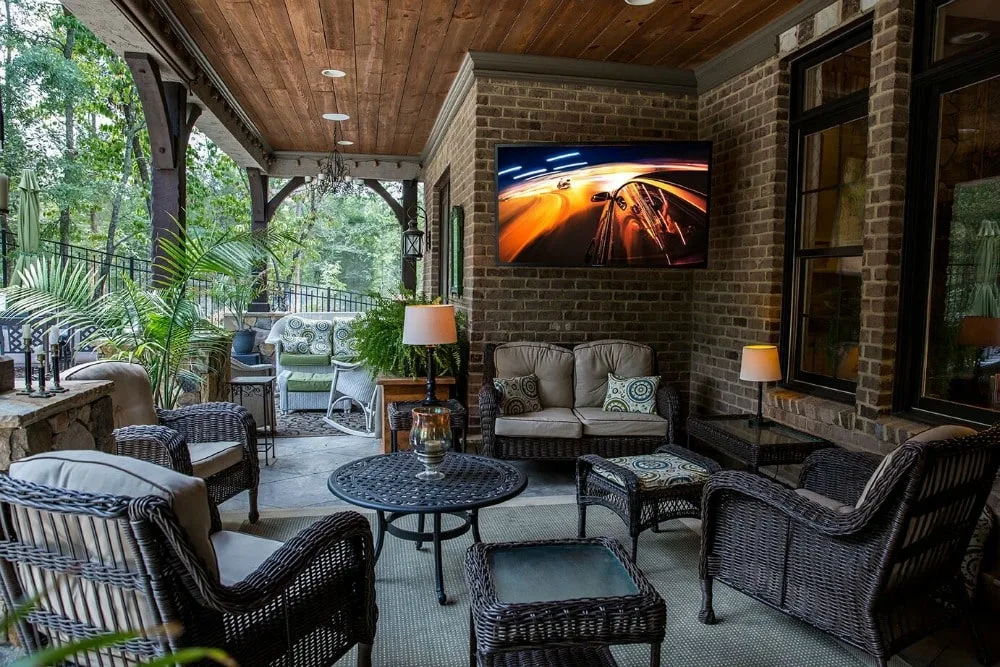 Mood Lighting
Don't forget the appropriate lighting. Hang fun party lights, string up romantic fairy lights, or install traditional lights to brighten up the area.
Relaxing Hot Tub
If you have space, a hot tub is definitely an excellent addition to your dream patio area. Now you can watch TV from the hot tub?! Yes, #PatioGoals are trending over here.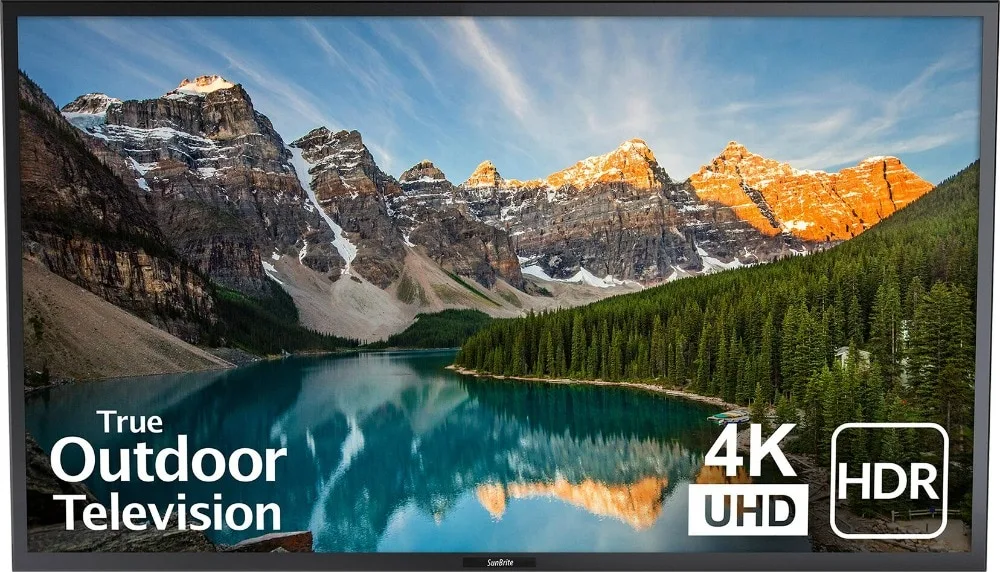 Enjoy the Weather!
Sure, we could use a complete kitchen renovation, but that's boring. I want to make a point to get outside more often. Fixing up the screened-in porch is now moving to the top of my priority list.
No need to be cooped up inside when you want to have a summer movie night when you can watch TV outdoors!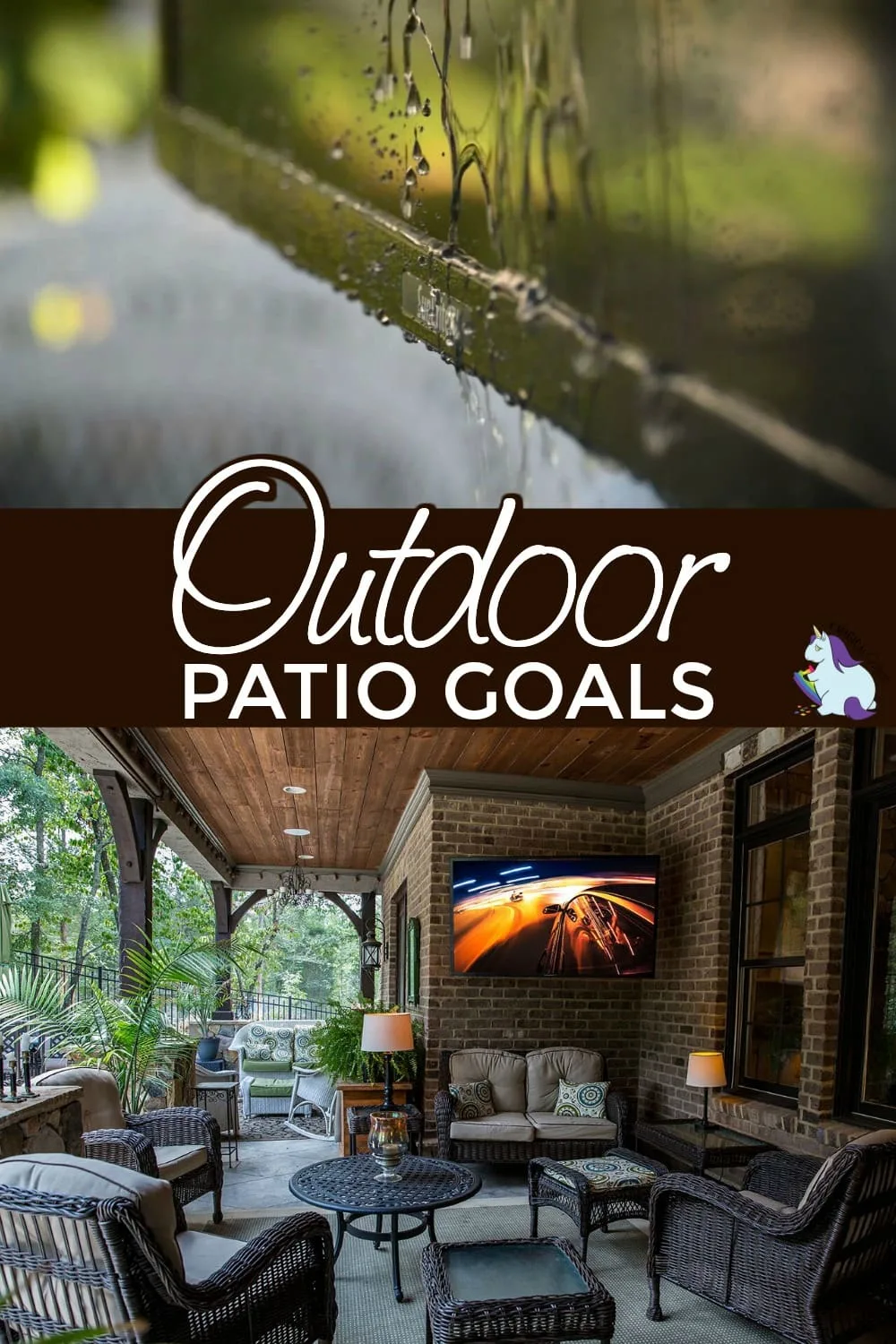 What would your dream patio include? What should I add to this list?