When I think of Cinco de Mayo, I immediately think yum. Not that I ever really need a reason to eat things like guacamole or nachos, but any excuse to do so is just plain fabulous. This year, the kids and I will be spending Cinco de Mayo at home and I'm thrilled to bring you this post in partnership with the Role Mommy Writer's Network.
Cinco de Mayo Activities
It just wouldn't be Cinco de Mayo without homemade tacos. But tacos can be messy and difficult to eat. So, here is a fun and functional craft for the whole family: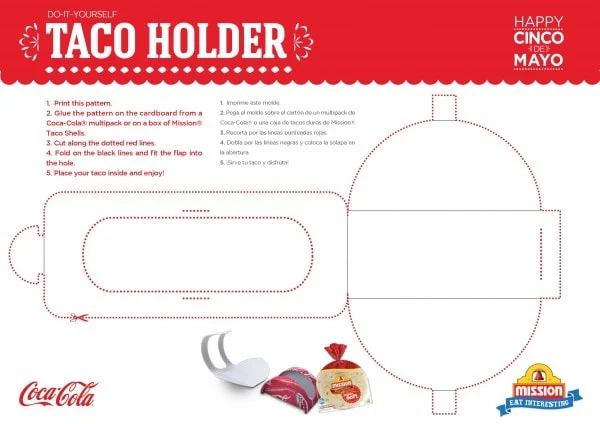 Here is an inexpensive and fun way to decorate and get the whole family involved too! Give everyone their own balloons to decorate: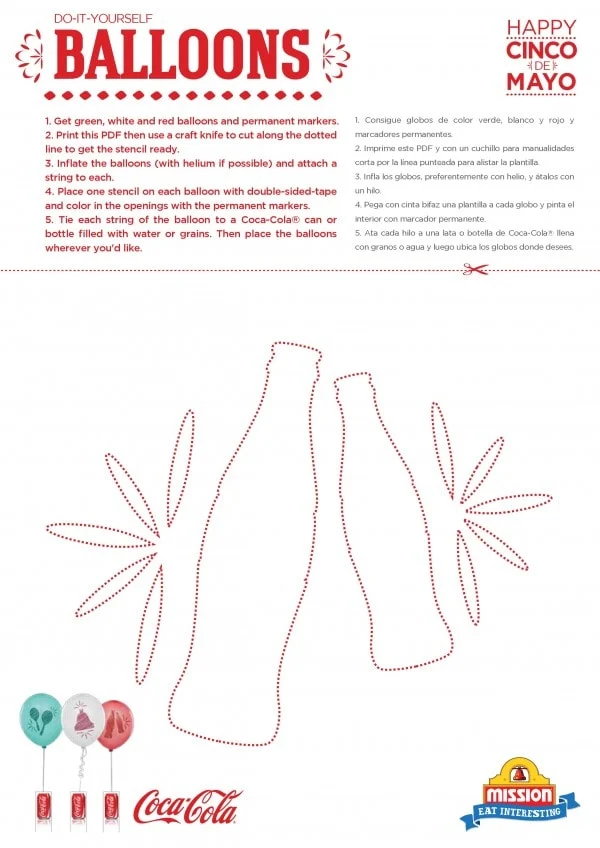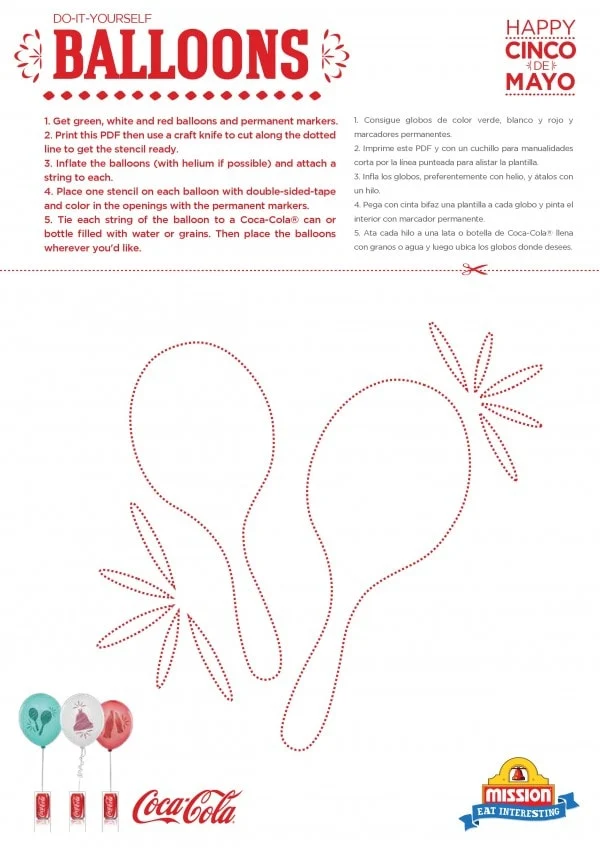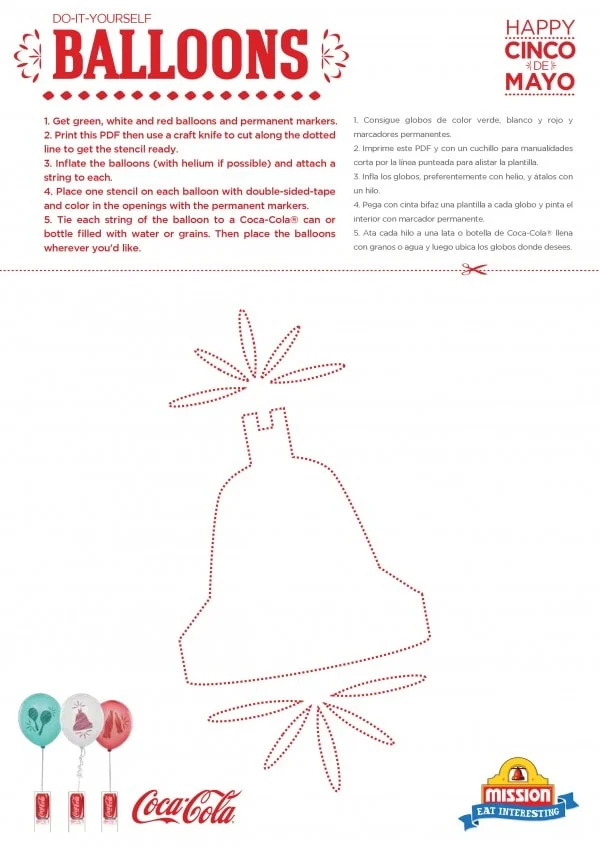 Cinco de Mayo Recipes
Once you've got the ambiance all set, it's time to focus on the yummy stuff! I will absolutely being trying this gorgeous recipe for guacamole from Chef Ingrid Hoffman's new book "Latin D'Lite".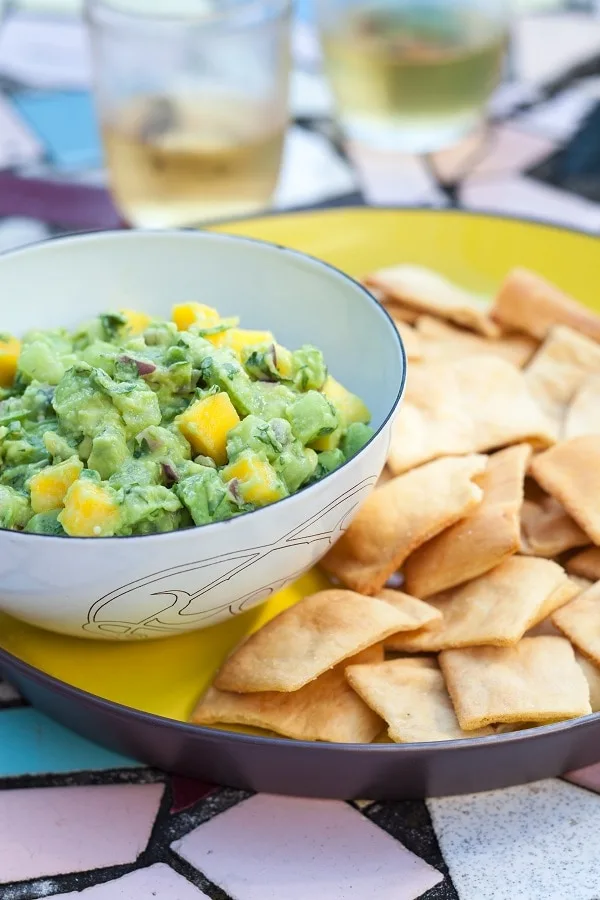 Photographer: Andrew Meade Copyright: Chica Worldwide LLC
Mango-Tomatillo Guacamole

Makes 2 cups

2 ripe Hass avocados, halved, seeded, and peeled

2 tomatillos, husked and finely chopped

1 ripe mango, peeled, seeded, and cubed

½ small red onion, finely chopped

1 serrano chile, finely chopped (remove seeds before chopping for less heat)

2 tablespoons fresh cilantro, chopped

1 tablespoon fresh mint leaves, chopped

1½ tablespoons fresh lemon juice

kosher salt

baked tortilla or pita chips, for serving

1. Mash the avocados in a medium bowl with a fork, leaving them still a bit chunky. Fold in the tomatillos, mango, onion, chile, cilantro, and mint. Add the lemon juice, and gently mix to evenly distribute the ingredients. Season with salt.

2. Lay a piece of plastic wrap directly on the surface of the guacamole to discourage discoloring, and refrigerate until chilled, at least 1 hour. Serve with the chips for dipping.
For more fun ideas for your at home Cinco de Mayo festivities, check out the My Coke Rewards site!