I attended the Sprint Chicago Regional Event and learned so much about all the new things Sprint has to offer. For me, the most important thing they've got going is all the kid friendly cell phone plans and great service. I participated in an Influencer Activation on behalf of Influence Central for Sprint. I received product samples to facilitate my review and a promotional item to thank me for my participation.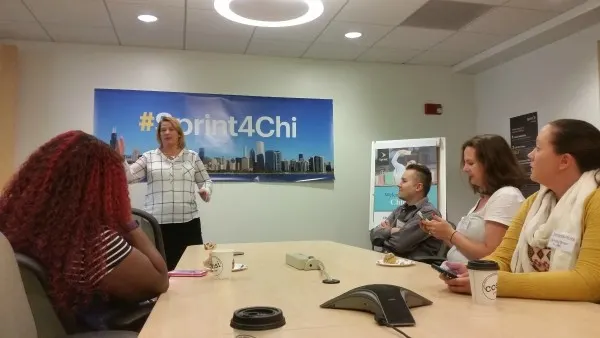 Kid Friendly Cell Phone Plans – #MoveForward #SprintMom
My son is 14 and my daughter is 10. Adam has had a Boost phone for almost a year now. I love the prepaid plan because this is something we use as an incentive for keeping his grades up and his chores done without having to remind him all the time. Over the summer the bill was his responsibility. If he couldn't pay it, he got to feel what's it's like without a phone–I shudder at the thought.
I didn't even realize I'm a Sprint costumer already! My son has a Boost phone #SprintMom #MoveForward #Sprint4Chi pic.twitter.com/COTRa3g9Xt

— ShelleyVanWitzenburg (@teenybod) September 22, 2015
Now that he's back in school and in numerous sports, I have no problem paying for his plan as long as he keeps his grades in good standing–which is all A's and B's for me.
His Boost Phone is an awesome smartphone and the kid-friendly plan has UNLIMITED data, calling, and text. For us, this is a no brainer. He can't get into any trouble with unlimited everything! Plus it fits into our budget and without any pressure of a contract.
Sprint Service
I had no idea Sprint owns Boost. I've got nothing against Sprint except that they had some service issues here in Chicago after they bought Nextell and had to revamp their entire network practically from scratch. Well, now that that's all done, they've got the best service around. Seriously guys, we learned at this event that third party companies actually drive around to test who has the best service in ALL areas. Sprint is killing it!
We had the chance to sit and chat with the science-y type guys that are working behind the scenes to literally pull data from thin air. He explained that the "network" is basically just a wave frequency. (I think of this like I'm on channel 2 and you may be on a different channel but we can still communicate, but my signal may be better than yours.)
So service providers own certain 'amounts' of frequencies. Sprint actually owns the most. And now that they've worked out all the bugs, they're service is flying. He said it's like data flowing out of a garden hose vs. flowing out of 4 fire hoses combined. I know Adam's Boost phone has the best service out of all of ours.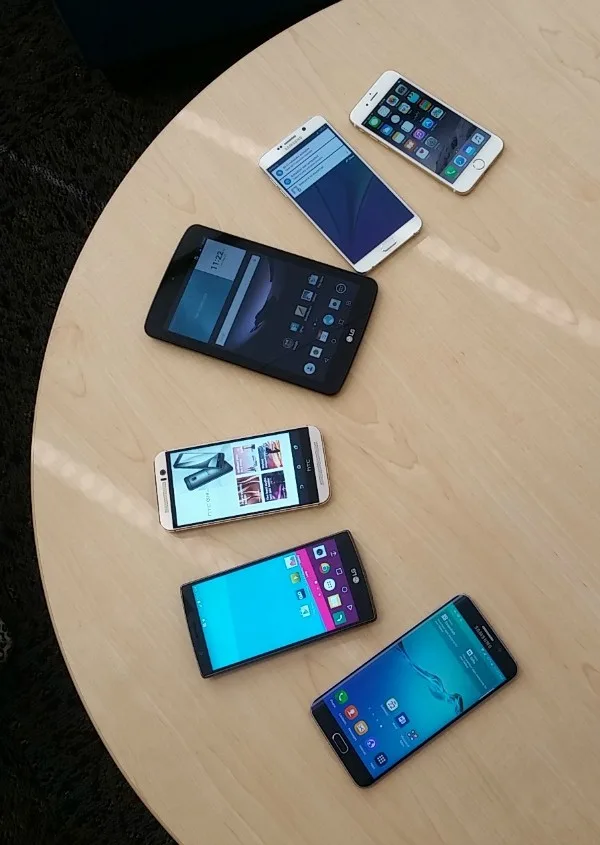 What Do You Want?
The latest phone? Cool! Me too. Well they've got an awesome leasing program where you will always have the latest iPhone. With iPhone Forever, you get the latest iPhone anytime one is available. Forever.
You can also pair this iPhone Forever plan with the best Unlimited and Family Sharing Plans so everyone is happy across the board.
The best service? Well, as I explained above, they've got you covered here.
Unlimited everything? Who doesn't? I can remember the days of only being allowed 500 text messages a month and 300 minutes. Can you imagine? I just pulled up my phone bill from last month: I sent and received 2233 texts and used 826 minutes! Clearly my ability to talk/text people's heads off is unlimited, so my plan better well be too.

Cheap plans? They're the most affordable I've seen even with unlimited talk, text, and awesome data options.
Maybe you're not an out of control chatterbox like me, and you just need the basics. My Gram couldn't send a text if her life depended on it. So for simple needs like this, they've got your back, and for next to nothing.
No judgement? If you've let your credit slide, no worries. Sprint isn't here to make you feel bad. They're here to HELP. In fact, they'll set you up with a plan with no credit check required and when you start paying regularly, they'll bump you up.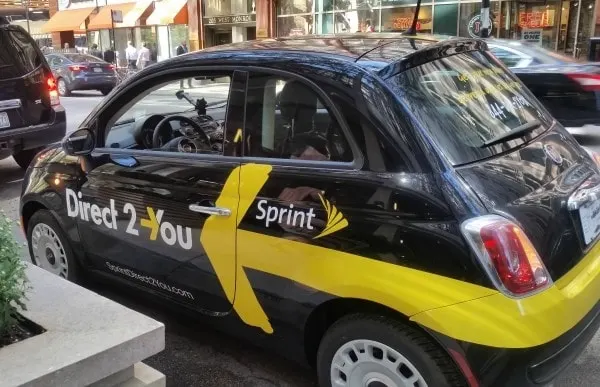 Help! My smartphone makes me feel stupid… Sprint will send an expert with your new device in an adorable Direct 2 You car TO YOUR HOUSE. (Or office, or any other location.) You want them there at 3:16pm. They'll be there. They won't leave until your new device is set up, you can prove that you understand it, and all your questions have been answered. They will literally hold your hand through all the daunting tasks of transferring data, contacts and whatever else from your previous device. Heads up Gram–I'm totally sending a friendly Sprint dude to your rescue.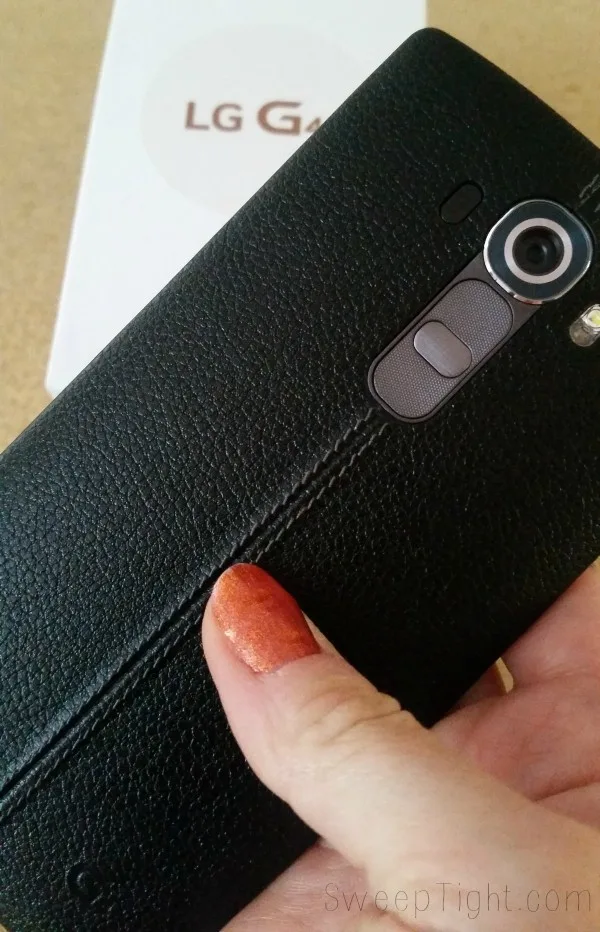 Check out this LG G4
Holy moly! This thing is awesome! It's slim and sleek and has a leather back.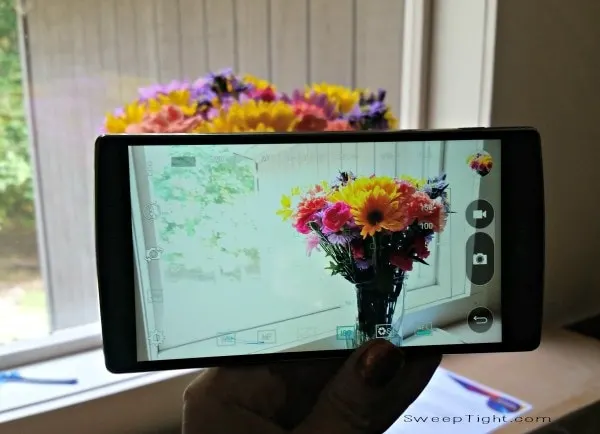 For me the camera is of utmost importance. With a 16 MP rear-facing camera and an 8 MP front-facing camera, it puts all the other phones I've played with to shame. My selfies are going to be ON POINT. The camera also has the option to feel a lot like my DSLR with the way you can control the settings. You an easily manually adjust the ISO and all the other fancy photography stuff.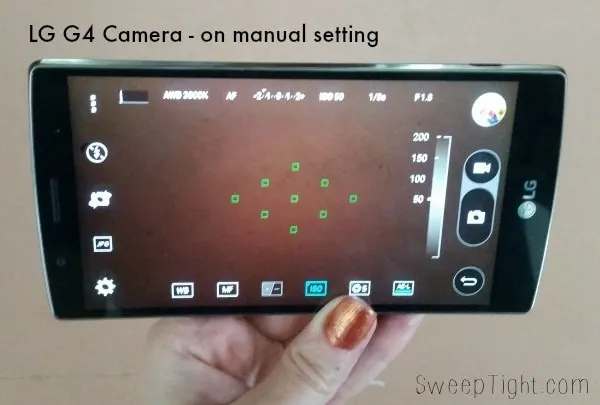 What more could you need?!
Seriously though. If you can think of anything else, let me know in the comments below. 🙂