At first glance of the Kuru Footwear website, I thought the shoes were very unique looking. I was instantly intrigued. Turns out that Kuru has developed a revolutionary technology to create the "World's Most Anatomical Midsole" for active footwear and walking shoes.
With the intelligence of Podiatrists and Physical Therapists, they were able to combine the support of custom orthotics along with space-age materials resulting in the ultimate comfort shoe.
Kuru Footwear Chicane Trail Shoes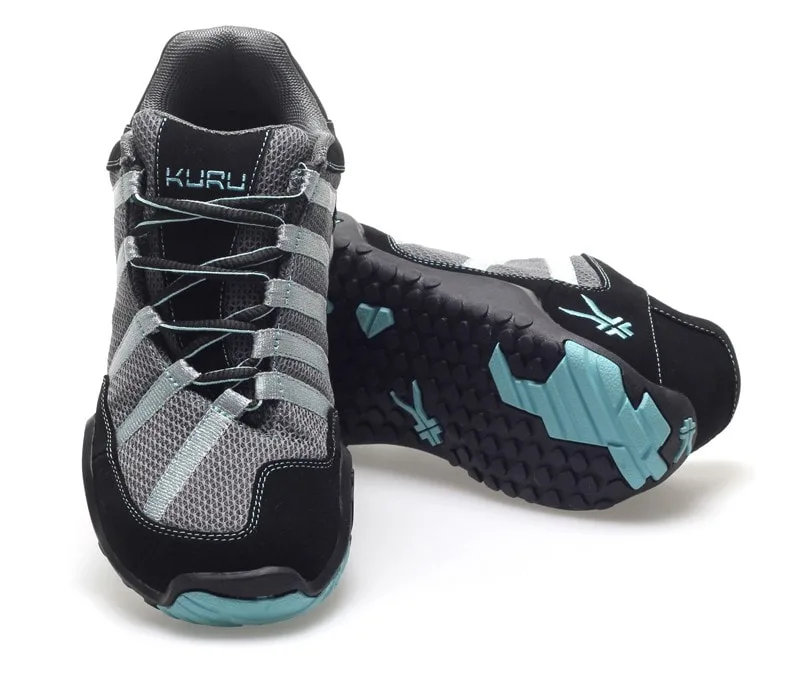 The KuruSole™ chassis was specially invented to create a cushion-y heel pocket that literally molds to your foot, instead of other flat insoles that provide little to no support and can result in an uncomfortable shoe – and even injury.
The fat pad that we have under our heel bone works as a shock absorber for our whole body.
The Kuru shoe works with this fat pad by protecting it with their secret HeelKradl™.
The HeelKradl™ flexes inward with each step, which creates a cupping action to keep that fat pad under your heel instead of squishing it on flat insoles like typical shoes.
Impressed yet?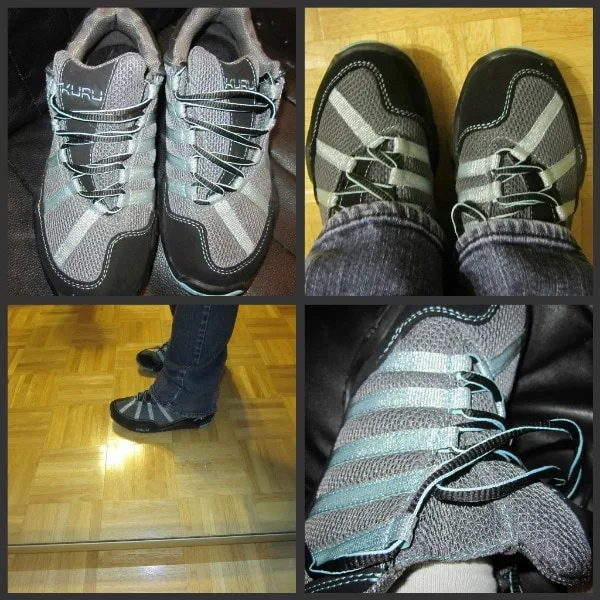 Well, I got to see for myself with my new Kuru Chicane trail shoes.
The Chicane won the best trail shoe in the 2011 About.com Reader's Choice awards!
It has some impressive features, like: A fully gusseted tongue which keeps out debris, water and dust, a unique lacing system that wraps the webbing around the foot so it fits like a sock, moisture-wicking liners, large lugs for excellent traction, and much more!

Since spring is just around the corner I look forward to heading to our favorite hiking trails at Swallow Cliff!
Also known as "the stairs", Swallow Cliff is a popular place to work out around here. My sister and I like to do the stairs just once or twice and then head to the trails.
My Chicanes will get a great test there, but for now I have been trying them out on daily tasks. I definitely notice less impact on my heels.
At first I did not like the way they felt in the arch area, but I can already feel them forming to my feet more.
The more I wear my Kuru shoes, the more comfortable that they get. I love the way they look, too! They are different, but I think they are sharp.