Walgreens Healthcare Clinics are the new and improved version of their "take care clinics". It's now even easier to stop at your local Walgreens for a variety of healthcare services.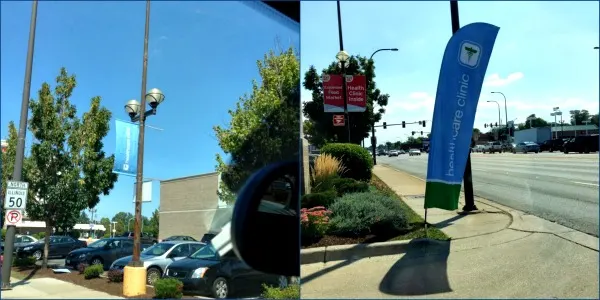 Could Have Skipped the ER
I can tell you exactly when I could have used a Walgreens Healthcare Clinic myself. It was about a year ago now and I was getting ready to go out to dinner with my family on a Friday night. My eyes had been burning and itching all day due to allergies.
Not thinking about common sense at all, I was rubbing them pretty aggressively. I ended up with actual raised blisters on my eyeballs. When I looked in the mirror I thought I had mucus buildup on my eyes…. nope… there were raised sacs of fluid.
Every time I blinked they felt like they might pop. Holy panic attack. This was after my eye doctor's hours, and no other physicians that I could think of would be around on a Friday night either. We went to the emergency room and sat there for a few hours.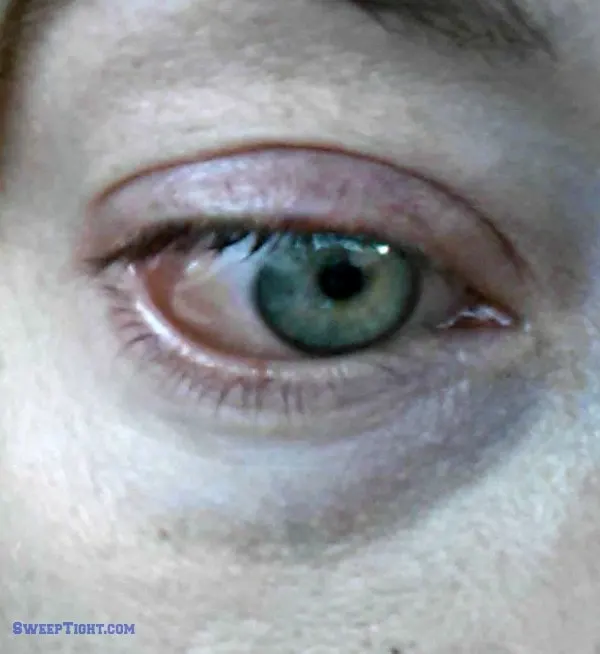 Long story short… the doctor said it was "chemosis" due to severe irritation. He was so calm about it and acted like it was no big deal at all. He diagnosed some prescription eye drops and sent me on my way. The story doesn't end here — we then spent 3 more hours trying to find a pharmacy that had the eye drops. Seriously?!!!
Since the ER doctor was so nonplussed by my eye problem, it's probably something my local Walgreens Healthcare Clinic could have handled quickly. There's no appointment needed and there's one on practically every corner. I could have literally ran there if I wanted to. Plus, with their pharmacy in the same section, getting my prescription would have been a breeze, too.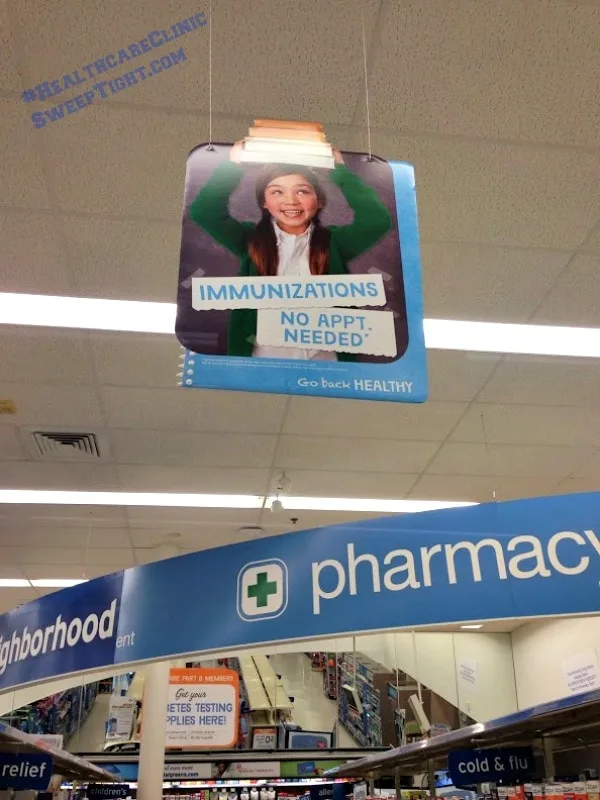 Walgreens Healthcare Clinics
I stopped at a Walgreens near me in Oak Lawn to check out the new area. Lots of people seemed to be taking advantage of the back to school immunizations, as there was a bit of a line at first. I saw a few kids grabbing school supplies while the parents stood in line! Love the multi-tasking.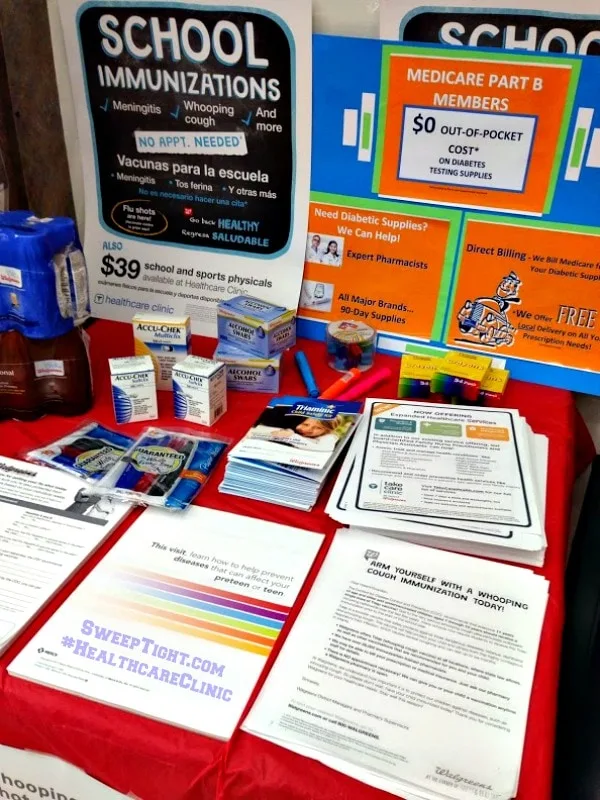 They also offer vaccines, physicals, screenings and testings. Treatments are available for a variety of illnesses, aches, pains, and skin conditions. Ongoing health conditions can be monitored at the facility, as well. All of this with no appointment. If you don't want to chance a line, check their website first. It will tell you how long the wait is.
Check-in looked like a breeze all via touchscreen computers. There was a Walgreens employee standing right in the section to help people, too. Since I wasn't actually a patient, I didn't go through the whole process, but others did so with ease.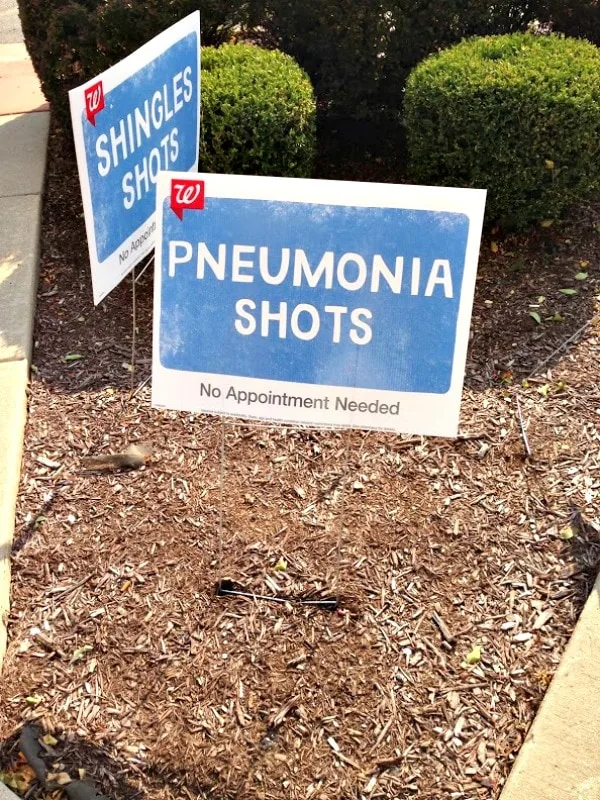 I was pleased to see that they offer vaccines for pneumonia and shingles. I have heard of at least four people (friends of family) who have come down with shingles over the last year. Each one claims that it's the worst pain of their lives. Makes me definitely consider getting vaccinated!
I think most of us can agree that you don't often get sick during office hours. I know I never do. It's always at night or during the weekend. Or, even if you do, the doc usually can't see you right away. By the time of your appointment, you are either better, or made other arrangements (like the hospital!). Thankfully, Walgreens is giving us an answer to this problem with their new Healthcare Clinics.
Stay up to date by liking Walgreens on Facebook and following on Twitter.
Definitely check out the new Walgreens Healthcare Clinics and let me know what you think!