The back to school season arrived out of nowhere. Now that we're back to the daily scramble, I am trying to fit allergy friendly, gluten free and peanut free lunches into our menu.
My first battle is finding a good selection of gluten free and peanut free products. The second challenge is getting a good deal on these sometimes pricey items.
Gluten-Free at Mariano's
I have never been a huge fan of where we live. The Chicago area is fantastic for many reasons, but the winters really kick my butt. I have always dreamed of moving to a warmer climate.
However, I have learned to LOVE it here because we have Mariano's. So many of you are jealous because this wonderful store isn't in your area. Well, haha! Neener! Neener!
Honestly, if we ever move out of state, Mariano's will be on top of my list of places to go when we come back to visit. Sounds silly because it's just a grocery store… But it's so much more than that.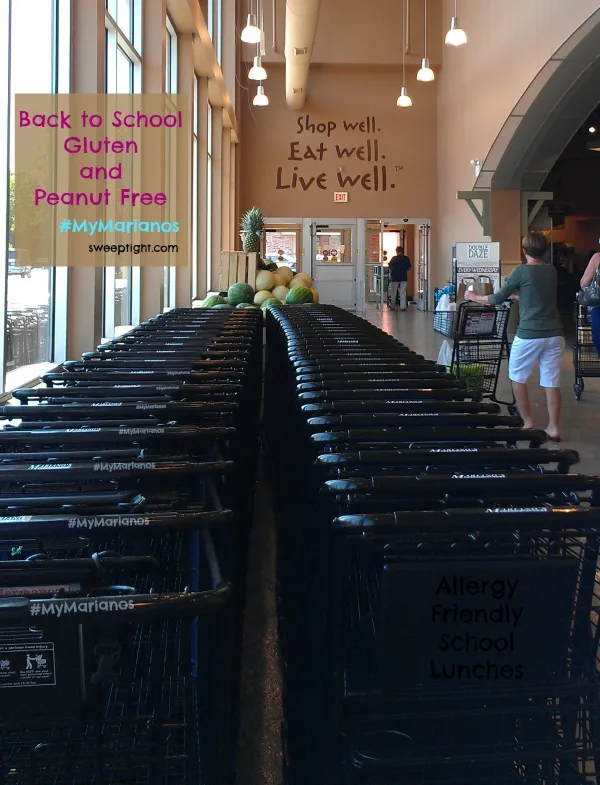 You can see in my path to purchase just how incredible this place really is. I'm pretty new to the world of gluten free and peanut free diets.
I'm really experimenting with our diets to see what makes us feel better. (None of us have been formerly diagnosed with food allergies, we just suffer from feeling "blah" all the time.)
In my search to find options for this kind of diet, I realized how difficult it is to find a good selection of these products all in one spot.
Mariano's offers a great variety and doesn't mark up the cost ridiculously either! I have found this true for many of their "convenience items." I also got a great deal on shampoo–not typical of a grocery store.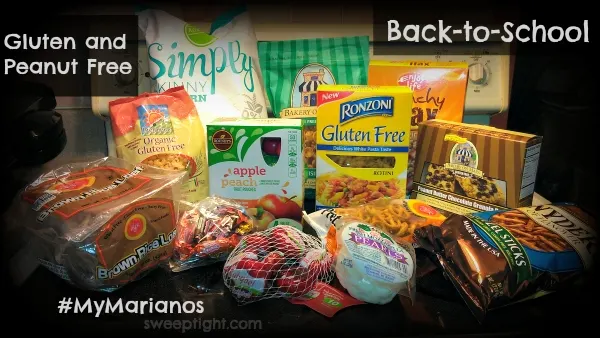 After selecting a bunch of gluten and peanut free products, I can now make some pretty awesome lunches for the kids. I'm also trying to keep their nutrition balanced, use eco-friendly containers and, of course, make it fun and yummy to eat.
So far, the award winner is the Greek Yogurt and Gluten Free Granola Parfait. Using Greek Yogurt, a little vanilla pudding mix and Apple Raisin Walnut Gluten Free Granola in a recycled cup, these little parfaits are a real treat.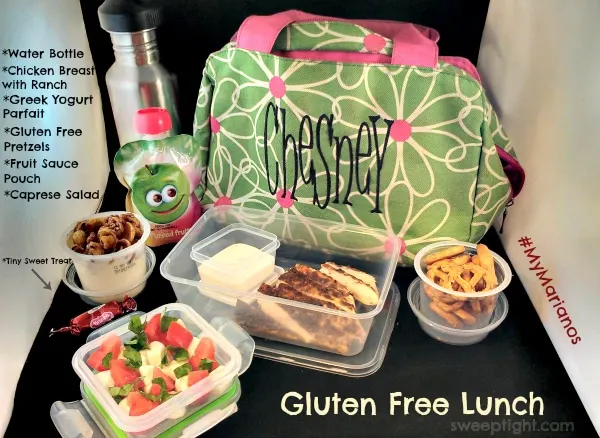 To add some color, I give them a small Caprese salad and fruit sauce pouch. The kids love dipping strips of grilled chicken breast into ranch dressing and the gluten free pretzels satisfy the need for something crunchy.
These school lunches make me very happy from a nutritional standpoint and the kids actually like it!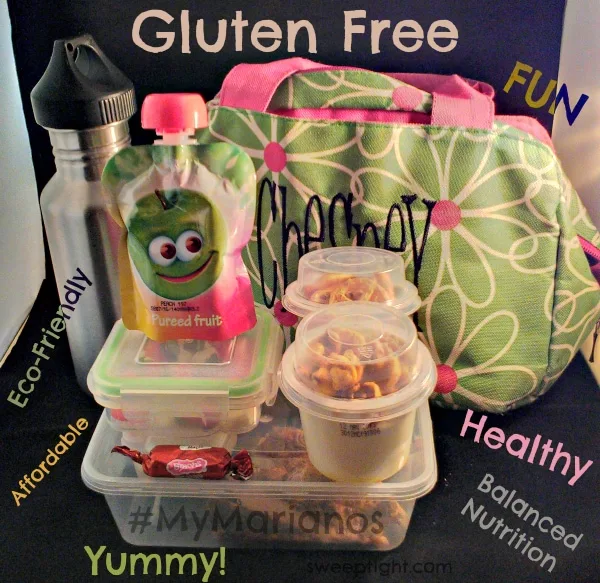 Using #MyMarianos reward card always makes me want to grab a quick mini Vero Gelato before I go too. For only one dollar it just makes my day. Plus for every ten purchased, you get one free with your reward card!
Mariano's Twitter Party
Don't miss the next Mariano's Twitter Party! It is Thursday, August 29th, 2013, from 12-1pm CT RSVP Here
Also, stay up to date on all the fun happenings at Mariano's through their Facebook page. Thanks to this I was able to shop during their Rose Extravaganza.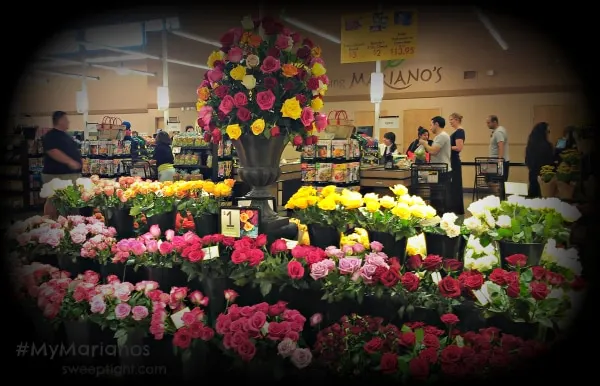 The whole store smelled wonderful! And the roses were only $1 each! Mariano's is always doing fun little things like this, so keep track of their community events too so you can make even more out of your shopping experience.