Shopping at Target usually requires a supportive friend with extraordinary discipline. Why? Because doesn't everyone want to buy every single thing in the store?! Well, I'll tell you all about an aisle where you can let your shopping urges run rampant: the vitamin aisle. I found the best vitamins for kids for a great price. This post was sponsored by Nature Made® as part of an Influencer Activation for Influence Central.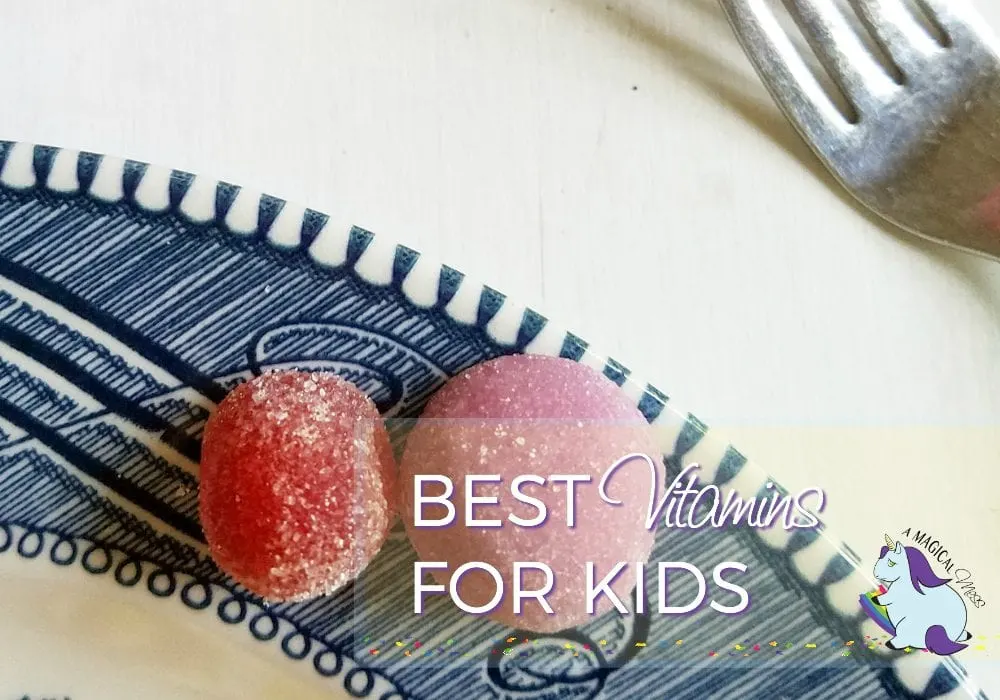 Shopping…
Target is one of my favorite mass retailers. It's always clean, well organized, and has the best selection of affordable things. The closest Target is a little farther than I usually go to do our quick shopping, but when I rack up a decent list, I legitimately enjoy shopping there. Or, shopping on Target.com is always an option.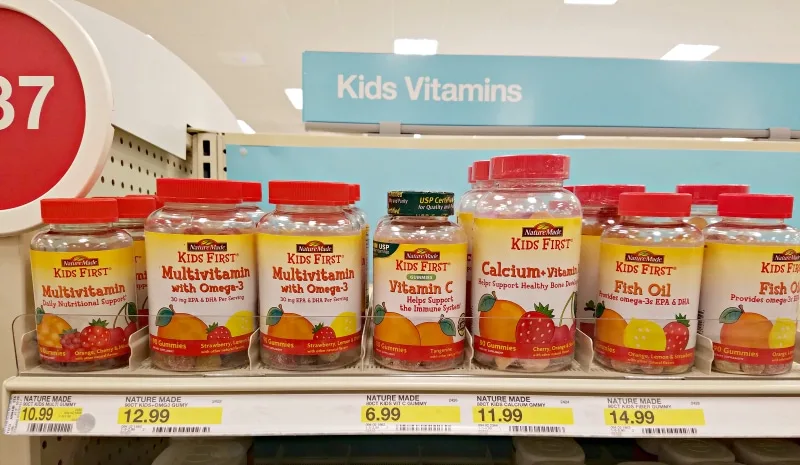 I grab a coffee and a big red cart–seriously, I have NEVER had a 'bad' cart at Target before–and peruse the hot buy section. You know the one, where all the best stocking stuffers, locker supplies, and great little deals are found. This area gets me every time. This time around I found some adorable stickers to give to Chesney's teachers as a back to school gift and a magnetic white board for Ches to put in her locker.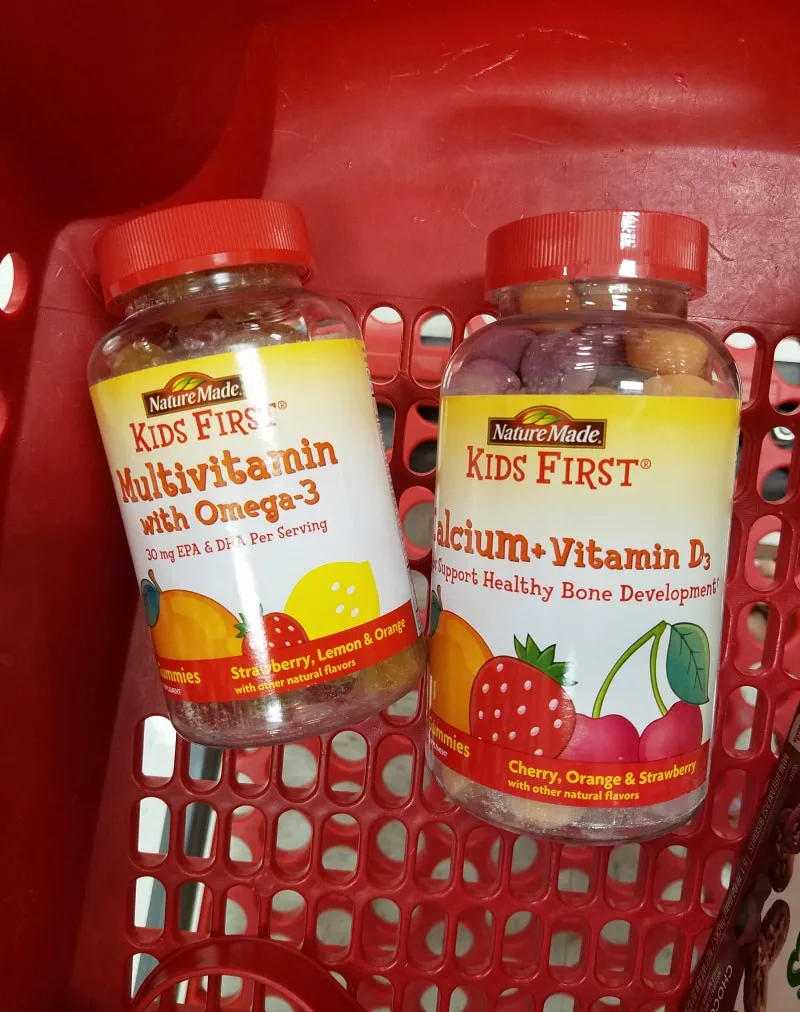 Best Vitamins for Kids
The main thing I need is vitamins for the kids though. Now that we're in our back to school routine, Nature Made® KIDS FIRST® Multivitamin Gummies are a daily morning ritual. The kids look forward to them every morning because they are the BEST tasting Multivitamin Gummies any of us have ever had.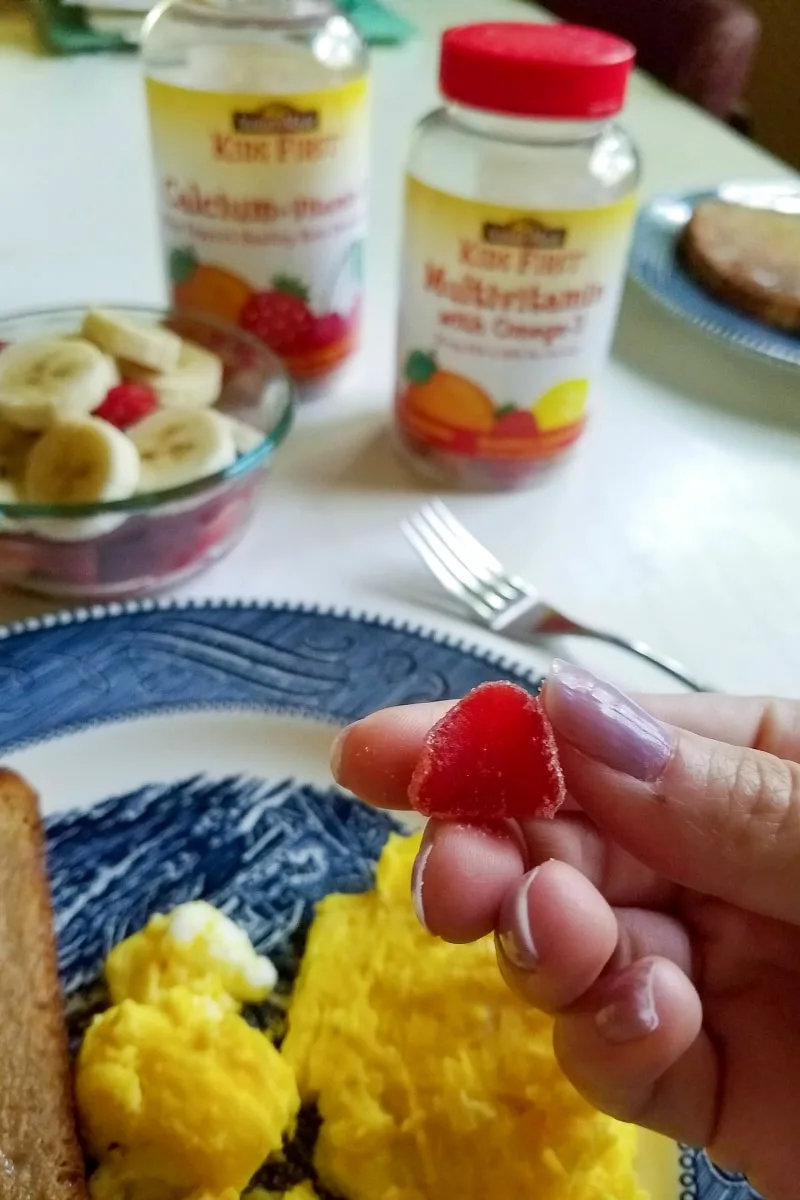 We picked Multivitamins with Omega-3 and Calcium with Vitamin D3. We can't ever seem to eat enough fish or drink enough milk. In fact, I've been trying to decrease the kids' milk intake and replace calcium in other ways. But I'm finding it really hard to get them to eat enough calcium rich veggies. Knowing they love this supplement makes me feel so much better.
As for fish, for the Omega-3, now that the back to school chaos is back in full swing, we just don't have time to cook as often as we used to. Half the time we're eating while sitting in the bleachers at a game or wolfing down something quick in the car. I feel much better with the kids having these Nature Made® KIDS FIRST® Multivitamin Gummies every day to help fill in any nutritional gaps they may have.*
The Nature Made® KIDS FIRST® Multivitamin Gummies with Omega-3 have:
11 essential nutrients, including vitamins A, C, D, and E, B vitamins, zinc, omega-3s EPA and DHA
All-natural fruit flavors
Colors derived from natural sources–no synthetic dyes
No preservatives or yeast
No gluten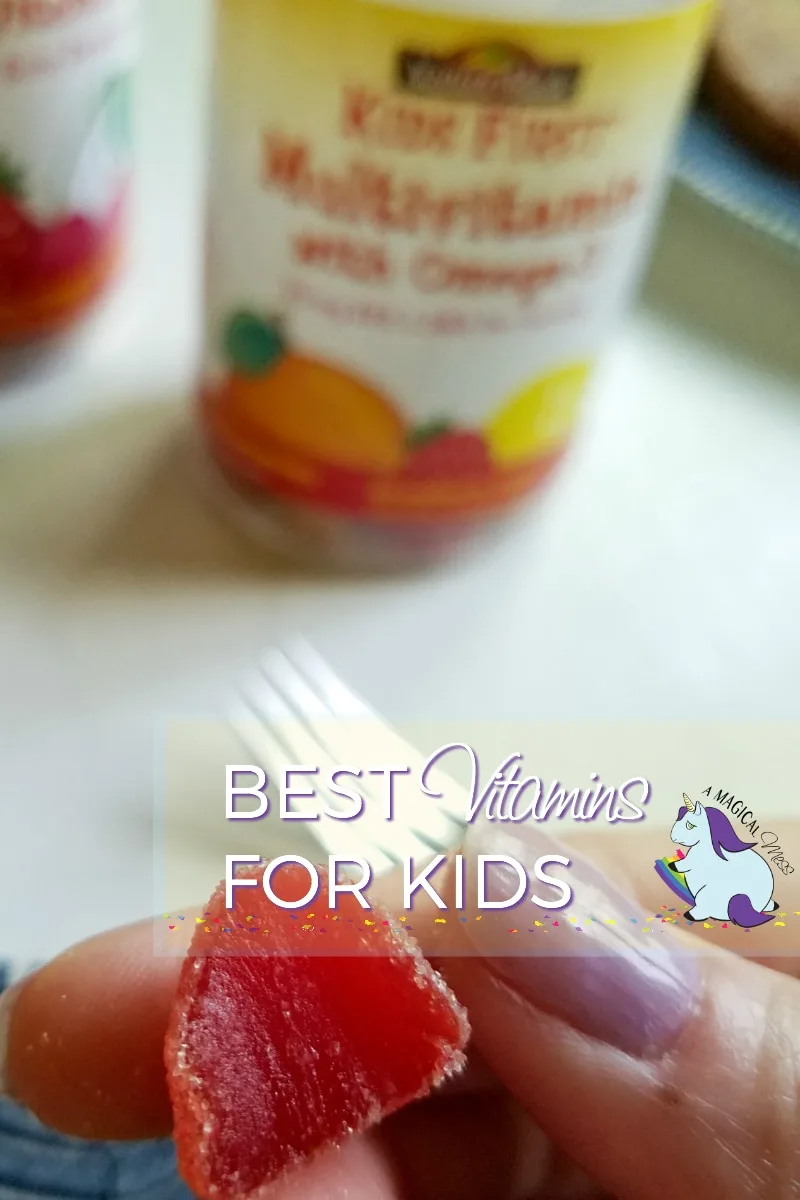 These Nature Made® KIDS FIRST® Multivitamin Gummies taste so good us adults have to stop snatching them! We have our own vitamins but we keep eyeing these.
Start your family's healthy habits right now and Save 10% with this Cartwheel Mobile offer!
*These statements have not been evaluated by the Food and Drug Administration. These products are not intended to diagnose, treat, cure or prevent any disease.
Do you have the best vitamins for kids available for your family?