Tubing is probably the highlight of boating. We chose our new boat because it was capable of towing a tube! I was beyond thrilled to receive the Yankee Coupe towable raft from WOW for review. All opinions are my own.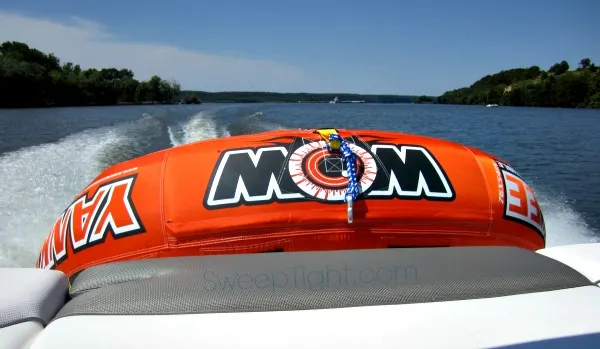 Finding the best place to tube around here can be quite challenging. We live 5 minutes from the Cal Sag river, but people are advised to have zero contact with that water because it's just plain nasty. I know a person who stuck an arm in on a bet and developed some strange red bumps within minutes.
Heading to Lake Michigan is an option, but there can be a lot of traffic there and possible wave issues. After much discussion and trial and error, we found the Illinois River near Ottawa to be the best place for us to tube safely.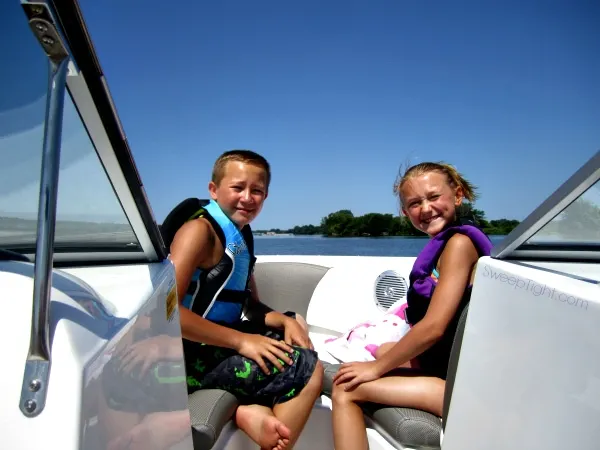 We brought a fun group including me, Mike, Shelley, Adam, Chesney, and The Grump — who wore his dog life vest for the first time — with us on this adventure. All of us enjoy different levels of activity and have a variety of comfort levels when it comes to thrill-seeking.
Chesney and I are the more, normal reserved individuals who enjoy a relaxing, laid-back ride on the tube. We are content to just cruise along without jumping waves or getting too crazy.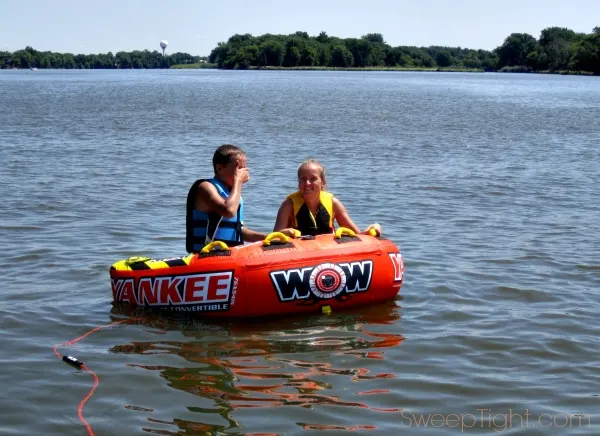 Shelley and Adam are a little more adventurous and want to go faster and faster. They are all about jumping waves and following the wakes of other boats.
Mike is probably the ultimate thrill-seeker of this group. He was purposely jumping around and making his ride extra exciting for himself. (By the way, he totally just threw Shelley in the driver's seat so he could have his turn — no way was he going to miss out on the fun because of his role as captain!)
This raft is so awesome I cannot even fully express it. It's super high quality and able to tow two people very easily. It can be used as a towable, as well as a lounge.
It has cup holders and a cooler in the middle so you can just chill out and float while your boat is anchored. The kids were even jumping around and playing on it and it can take a beating.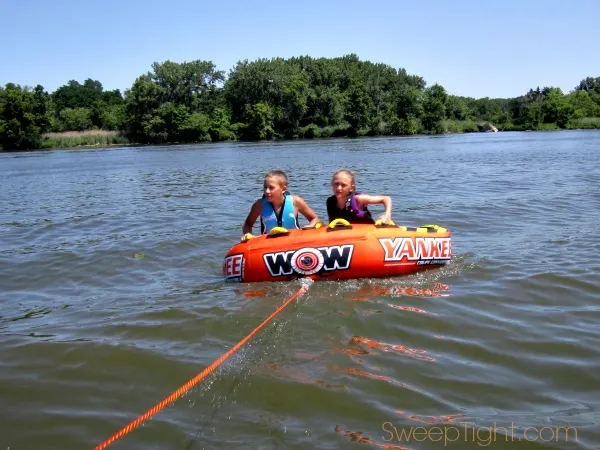 You can really customize your own ride on the Yankee Coupe. As you can see from the video, Ches & I were able to go slow and we were in no danger of falling off.
Or, go crazy like Mike and make yourself fly off! It all depends on what you consider fun!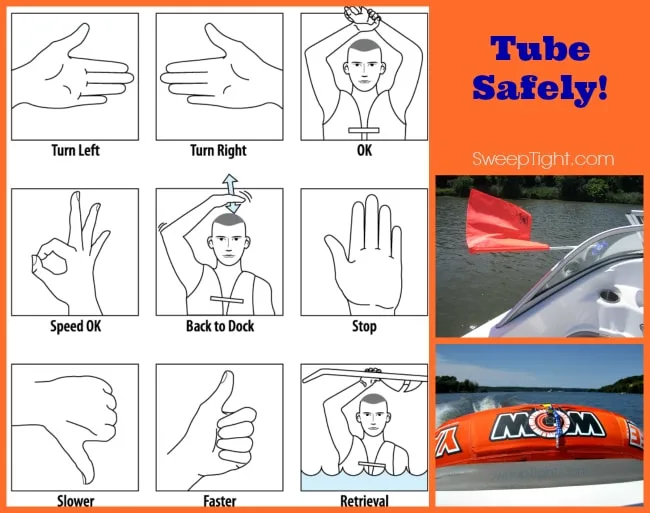 Of course, always take safety precautions while tubing. Have a trusty captain who stays completely sober and is an experienced driver. Have someone at the back of the boat to keep an eye out on the tubers the entire time.
Make sure everyone knows the hand signals and is highly alert at all times. It's also smart to get a flag so other boaters know that you are towing.
You can get this Yankee Coupe and many more towables, rafts and water toys at WOW – World of Watersports. They sell high quality products that are built to last.
Their customer service is excellent and I would highly recommend them. They can even give you helpful suggestions if you just can't decide (like me!).
I am hoping our tubing adventures are not over for the season! Fingers crossed that the weather warms back up before fall fully kicks in.
Do you go tubing? What is your favorite water sport?