Banana muffins are another way to use up overripe bananas. I have been trying to create a good peanut butter banana muffins recipe for a while now. I finally got a winner.
I am extremely pleased with how this batch turned out, and they are extra delicious with the cinnamon chips. Cinnamon chips might just be a new obsession of mine. This post contains affiliate links, but all opinions are my own.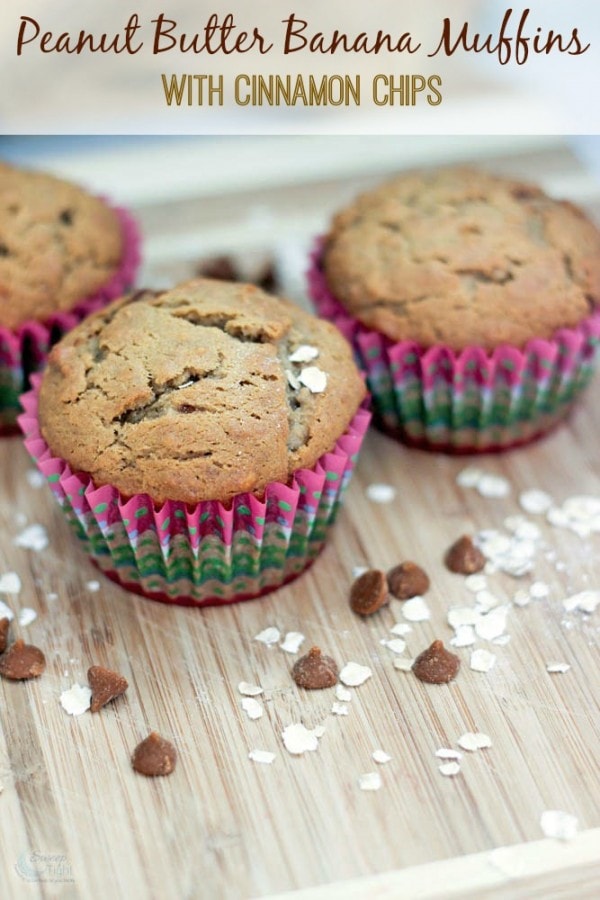 Due to Mike's recent banana obsession, I am finding myself with many overripe bananas. There's a small time-frame in which bananas are the proper ripeness for Mike.
After they get too yellow, he's no longer interested. Fine by me since I am having fun creating different banana bread recipes and goodies.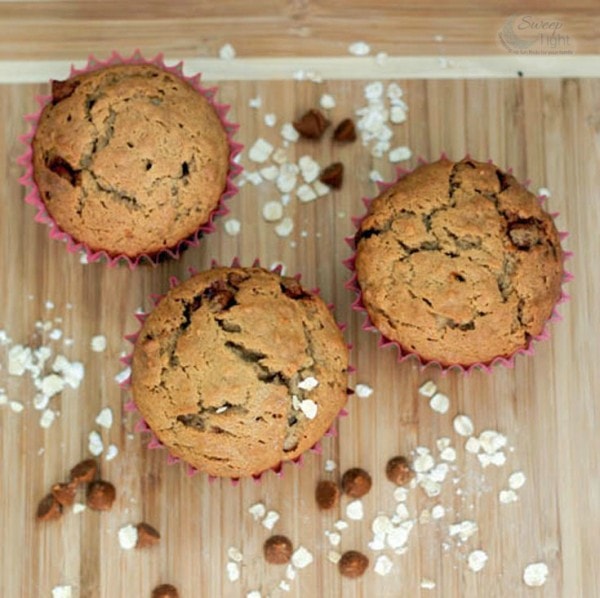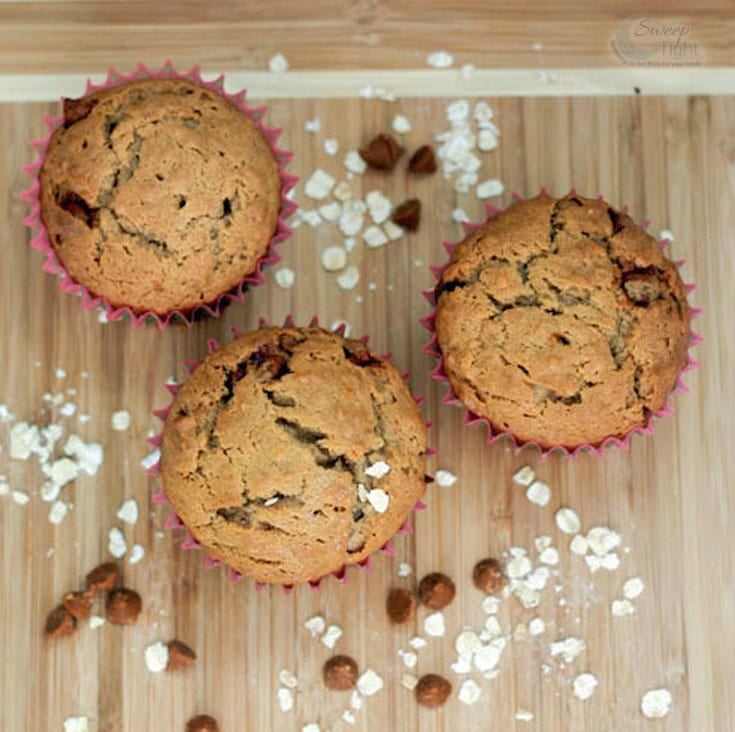 Peanut Butter Banana Muffins
Makes 16 standard sized muffins
Ingredients
2 overripe bananas
1/3 cup coconut oil
1/2 cup agave
1 egg
1 tsp vanilla bean paste
1 tsp baking soda
pinch of pink Himalayan sea salt
1 cup flour
3/4 cup peanut butter
1/2 cup quick oats
3 Tbsp flax seed
1/2 cup cinnamon chips
Instructions
Preheat oven to 350 degrees.
Mash bananas in a bowl. I add mine to my mixer most of the time.
Melt coconut oil and add to bananas. (You can use butter instead)
Mix in the agave, egg, vanilla, peanut butter, flax, salt and baking soda.
Slowly add in the flour and oats. Mix well.
Stir in cinnamon chips.
Pour batter into lined muffin tins. Fill about 3/4 of the way.
Bake for 22-25 minutes. Check with a toothpick. Make sure not to over bake.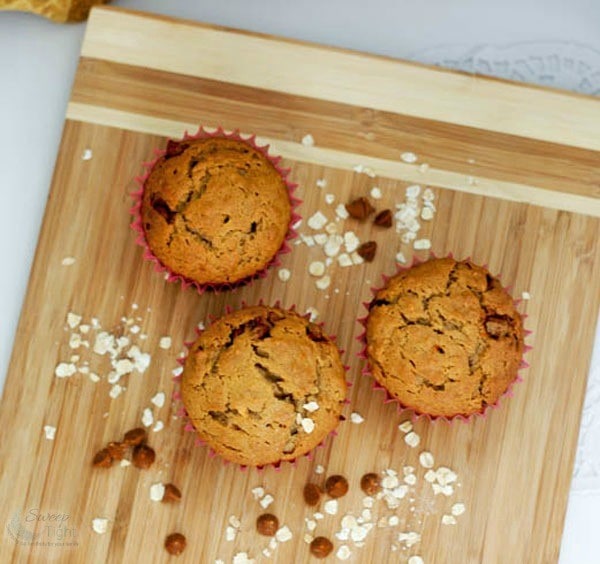 The first batch I made I baked a little too long at 30 minutes. They were still good, but a little dry. The second batch was perfect at 25 minutes. Definitely do not over bake.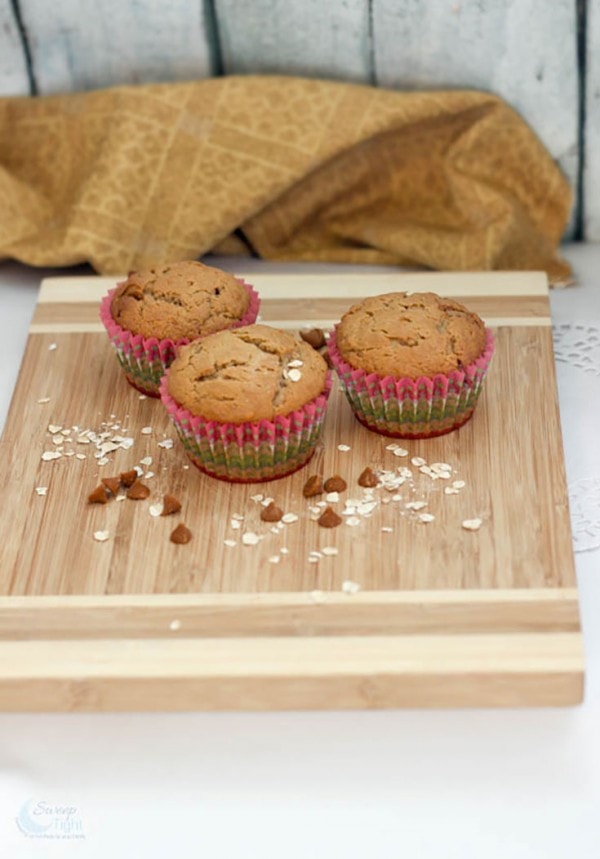 If you want to try a good peanut butter banana muffins recipe, I highly suggest this one. I thought they were super delicious and so did many others. Cinnamon chips are a great addition, too. I am going to stock up on them for sure!