French toast in the form of a muffin. Does breakfast get tastier than that? What a delicious breakfast treat that you can bake ahead of time and serve to family or guests. These rich, yet light, muffins make for an excellent brunch dessert, as well. Ideal for the upcoming holidays or any time of year.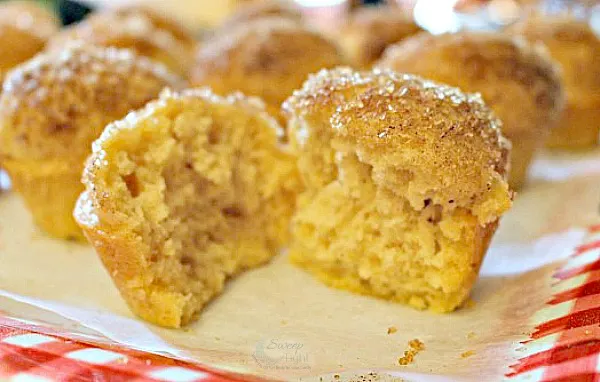 French Toast Breakfast Muffins Recipe
modified from allrecipes.com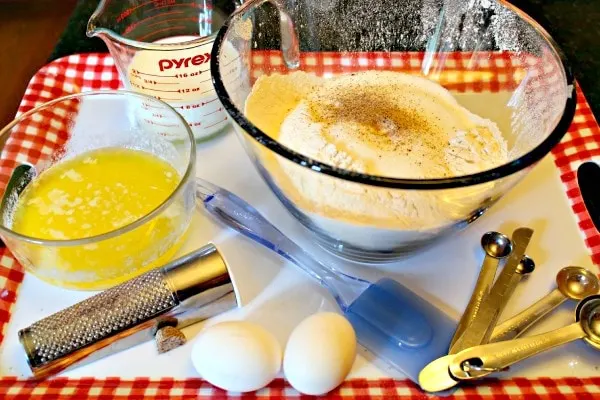 *recipe can be doubled, as shown in photographs
Ingredients
1/3 cup butter, melted
1/2 cup granulated sugar
1 egg (preferably room temperature)
1 1/2 cup all purpose flour
1 1/2 tsp. baking powder
1/2 tsp. salt
1/4 tsp. nutmeg
1/2 cup milk
Topping
1/2 cup sugar
1/2 cup butter, melted
1 tsp. cinnamon
Instructions
Preheat oven to 350.
Sift together all dry ingredients into a medium-large bowl. Add wet ingredients and stir just until combined. It's okay if the batter is still a bit lumpy. Do NOT over-mix. Over-mixing will toughen the overall texture of the finished muffins.
Prepare your muffin tins by spraying with cooking spray and scoop batter in. Bake for 20-25 minutes or until they start to turn a bit golden at the edges.
For the topping, mix the sugar and cinnamon in a small bowl. Melt butter and set aside in another small bowl. Dip warm muffins into the melted butter. You can just do the tops, but it's even yummier to dip the whole muffin. Then dip/roll into the cinnamon-sugar mixture.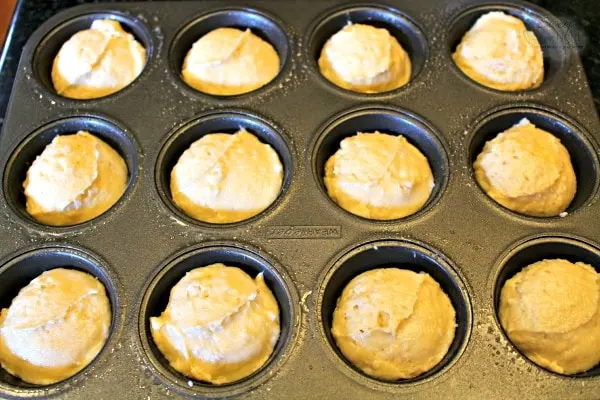 I used my ice cream scoop to portion out the batter into my muffin tins. The batter is very sticky and thick, but makes for a very rich muffin.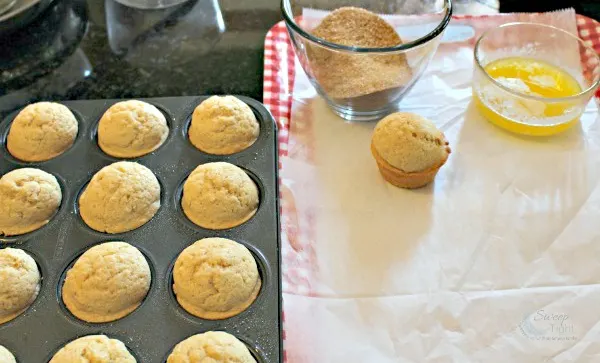 Here are the finished muffins, ready to be dipped into the melted butter and cinnamon-sugar mixture.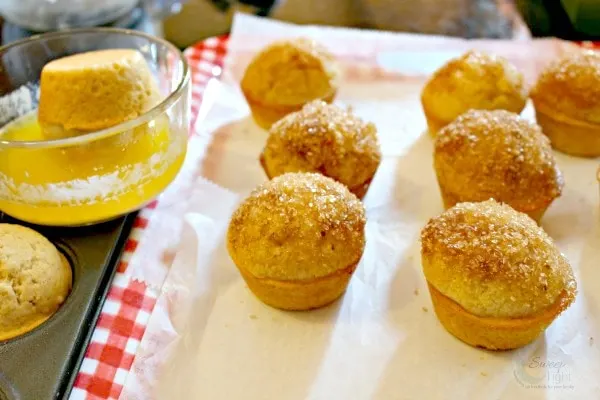 First, dip into the melted butter, then the cinnamon sugar.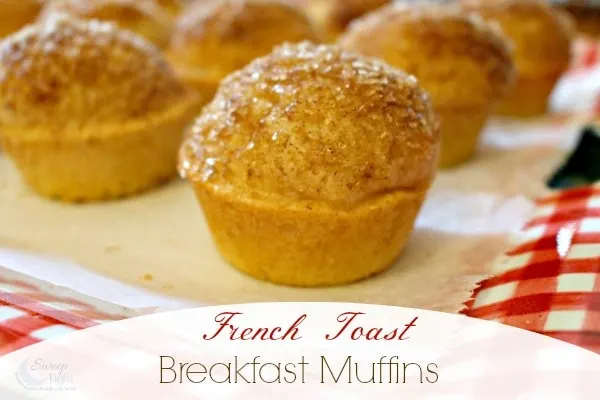 The muffins are lightly crispy and a little crunchy on the outside, and rich and buttery on the inside. Serve as is, or add a little syrup and enjoy!
Also try this overnight French toast bake!