Whether you're starting the new year with big diet goals, aiming to increase the protein in your diet, or just seeking the best tasting protein pancakes, this recipe doesn't disappoint. Perhaps you're going for all three–in which case this breakfast fits the bill.
This recipe was adapted from one created by one of my bodybuilding buddies from college. For more of the best protein pancakes, try this scrumptious chocolate cherry version that is under 100 calories a pancake.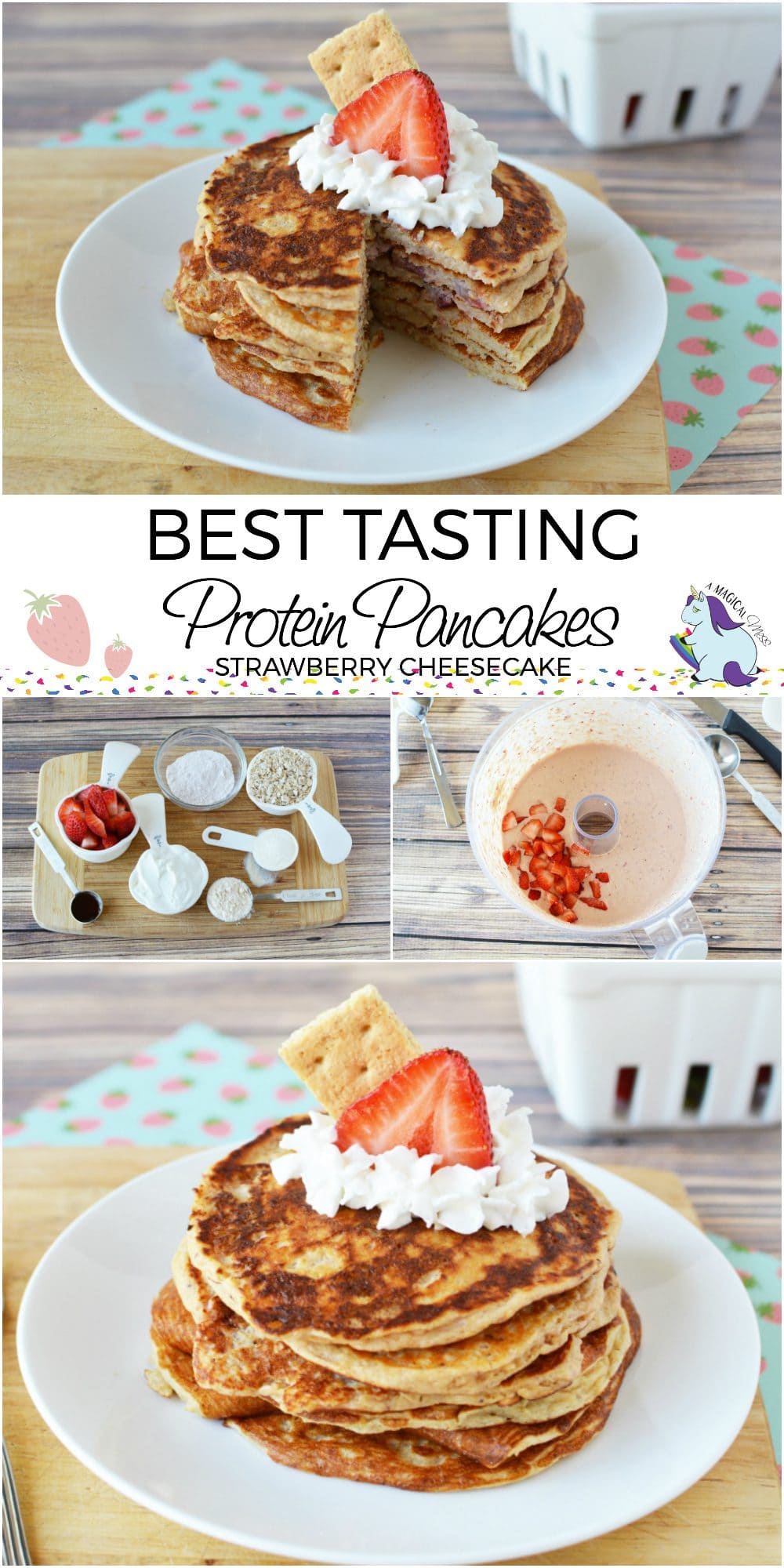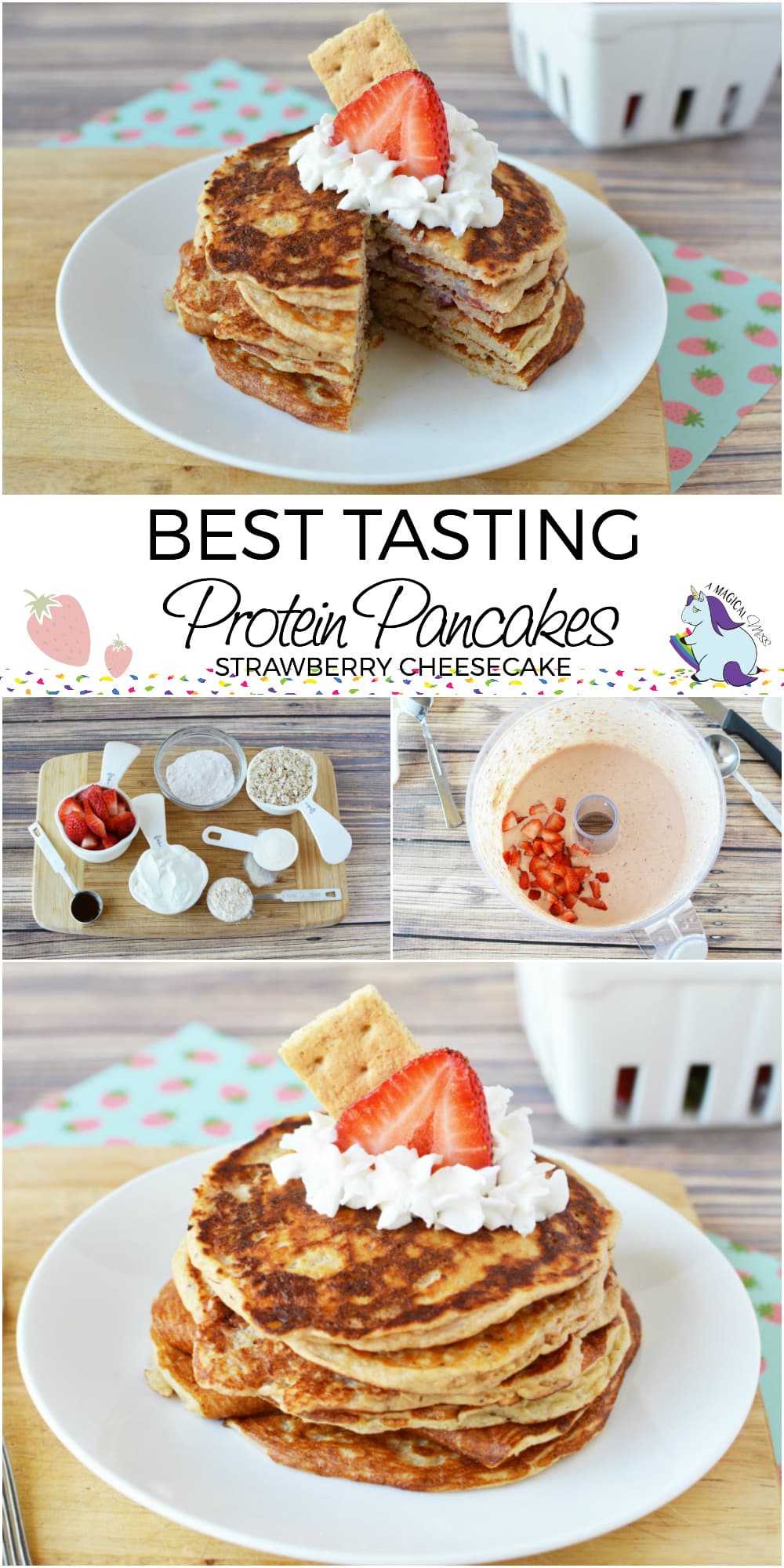 If I want to start the day right, I have to have a decent amount of protein for breakfast. If I have just carbs, it sets me up for major crashes throughout the day, and I find myself grabbing sweet snack all day to keep the high going.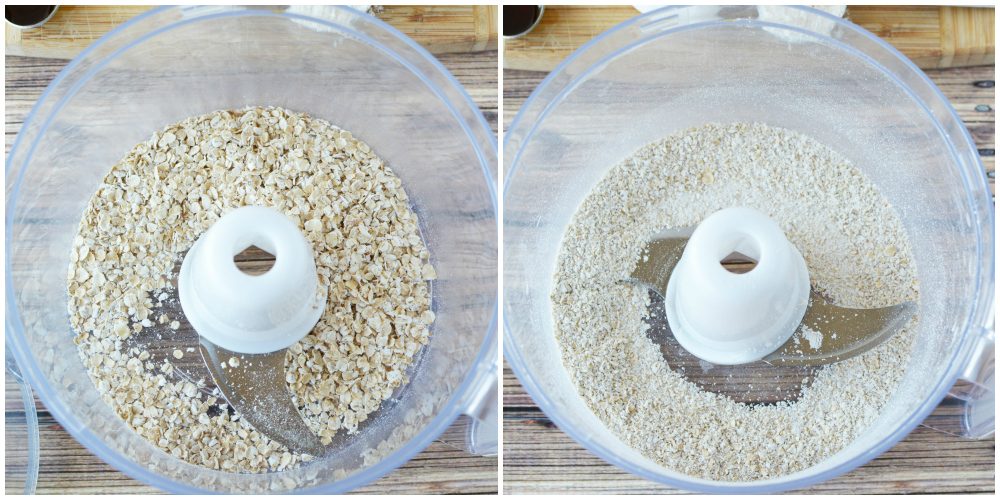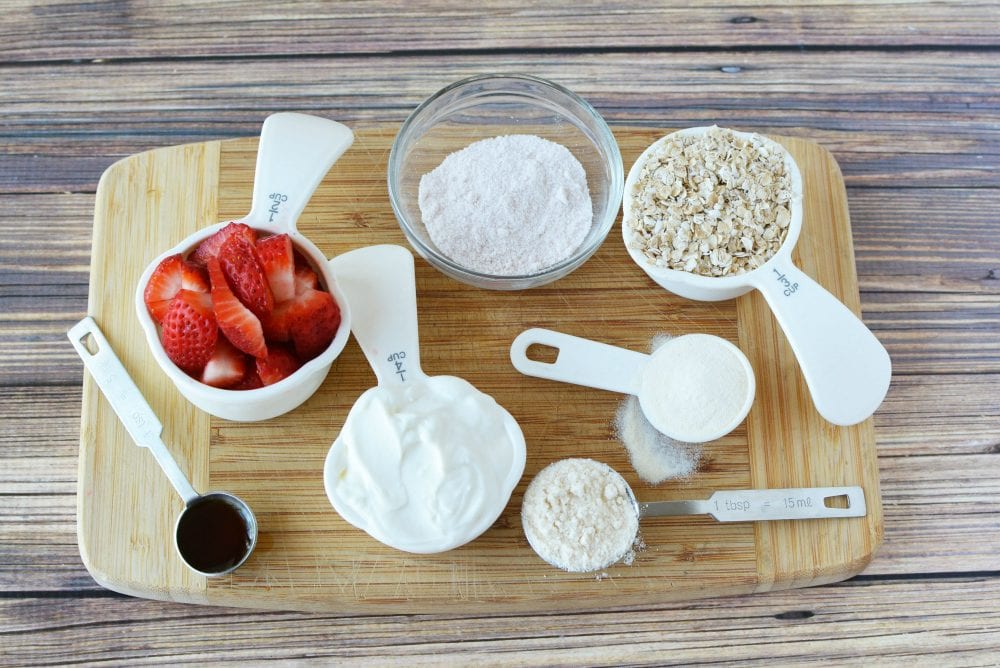 Best Tasting Protein Pancakes
These strawberry cheesecake protein pancakes are also under 100 calories each. It depends on how big you make them, but if you make this entire batch of batter, it yields about 4-5 pancakes. To get accurate nutrition information, adjust the serving size in the nutrient label below.
In order for me to stick to a healthy diet, it has to be yummy and enjoyable. It's all mental for me. Restricting myself from foods that I really love messes with my head. So, recipes like this help me stay on track. It feels like cheating, but it's a balanced meal and perfect for pre- or post workout.
Tip: Use this helpful tool to separate your egg whites!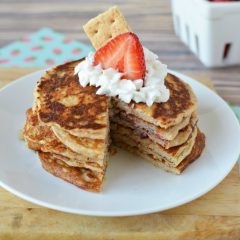 Print Recipe
Best Tasting Protein Pancakes - Strawberry Cheesecake
Enjoy these delicious strawberry cheesecake pancakes while getting a protein boost for the day.
Instructions
Place oats in a food processor and process until finely ground.

Add coconut flour, protein powder, 1/4 cup strawberries, vanilla extract, pudding, milk, egg whites, yogurt, baking powder, and Stevia.

Process until mixed well, scraping down the sides of the bowl if necessary.

Fold in remaining 1/4 cup chopped berries. 

Preheat a skillet and spray with non stick cooking spray.

Pour 1/3 cup of batter onto hot griddle and cook on medium heat for 2-3 minutes on each side. 

Serve with whipped cream, graham cracker, and fresh strawberries. 
Nutrition
Calories:
128
kcal
|
Carbohydrates:
17
g
|
Protein:
9
g
|
Fat:
2
g
|
Cholesterol:
16
mg
|
Sodium:
377
mg
|
Potassium:
225
mg
|
Fiber:
1
g
|
Sugar:
3
g
|
Vitamin C:
10.6
mg
|
Calcium:
123
mg
|
Iron:
0.6
mg
These protein pancakes can easily be made in bulk and frozen. I suggest making a couple of dozen to make your mornings efficient and productive. Just toast them or microwave them to warm them up.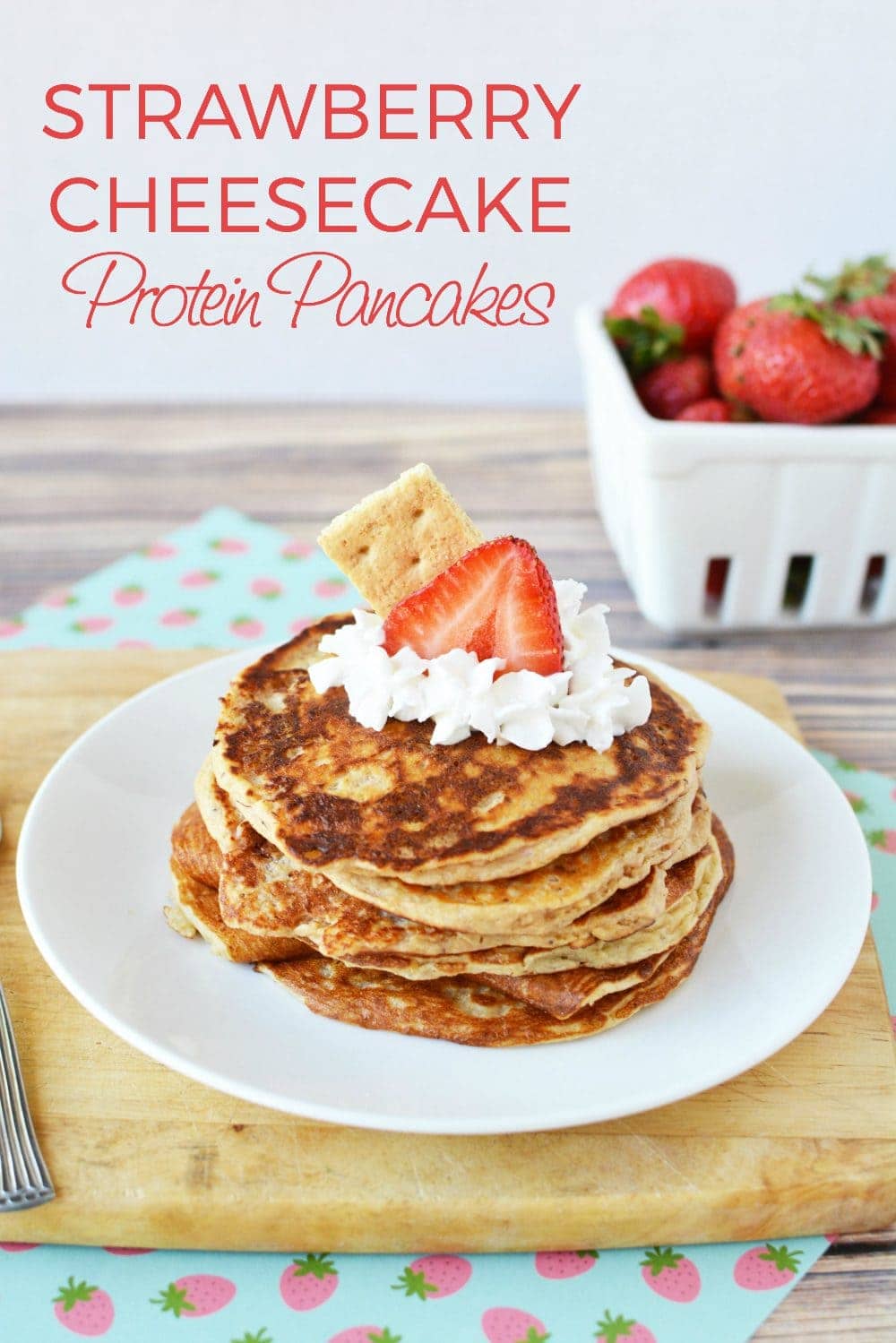 What is your favorite breakfast that makes you feel great all day?