I should take more pride in feeding my family three meals a day plus snacks.
But the reality of the situation is, I'm so freaking busy. My degree is in nutrition science. I was going to be a registered dietitian.
I know how to eat well. Sadly, that does not mean we do. As a single mom trying to do it all, having top quality, fast and easy meals at home seems like a fantasy.
This post contains affiliate links.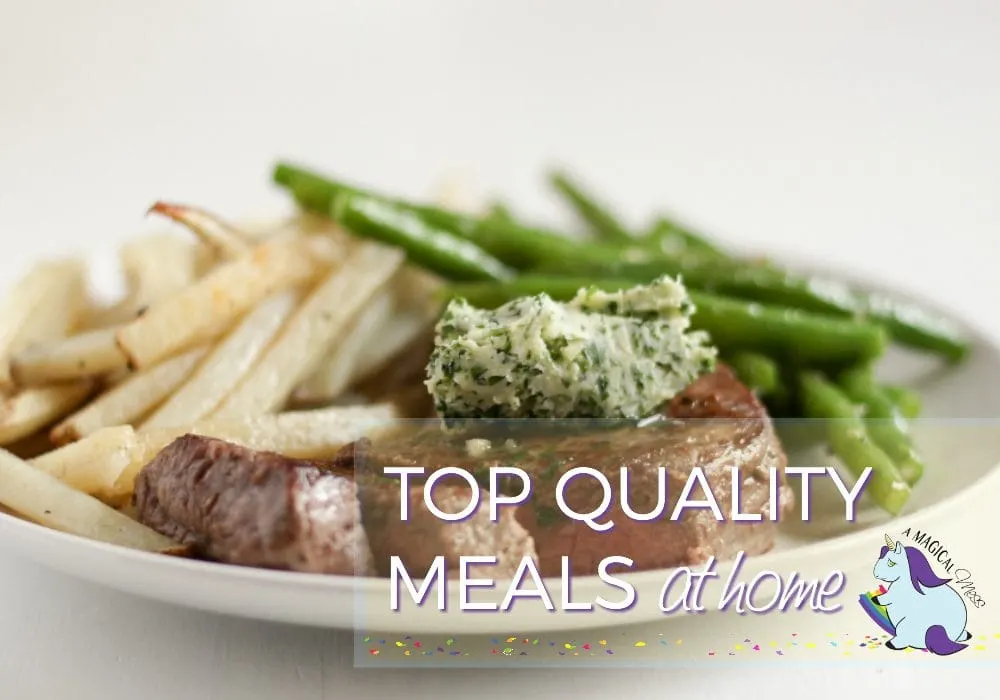 Fast and Easy Meals at Home
Everything tastes–and is–better for you when it's prepared fresh.
But I just don't have the time to keep fresh produce in the house all the time.
I certainly haven't mastered meal planning, recipe hunting, and cooking like a pro.
I'd like to introduce you to Home Chef. This meal delivery service saves you an enormous amount of time and delivers everything you need to make restaurant quality, fast and easy meals to your door.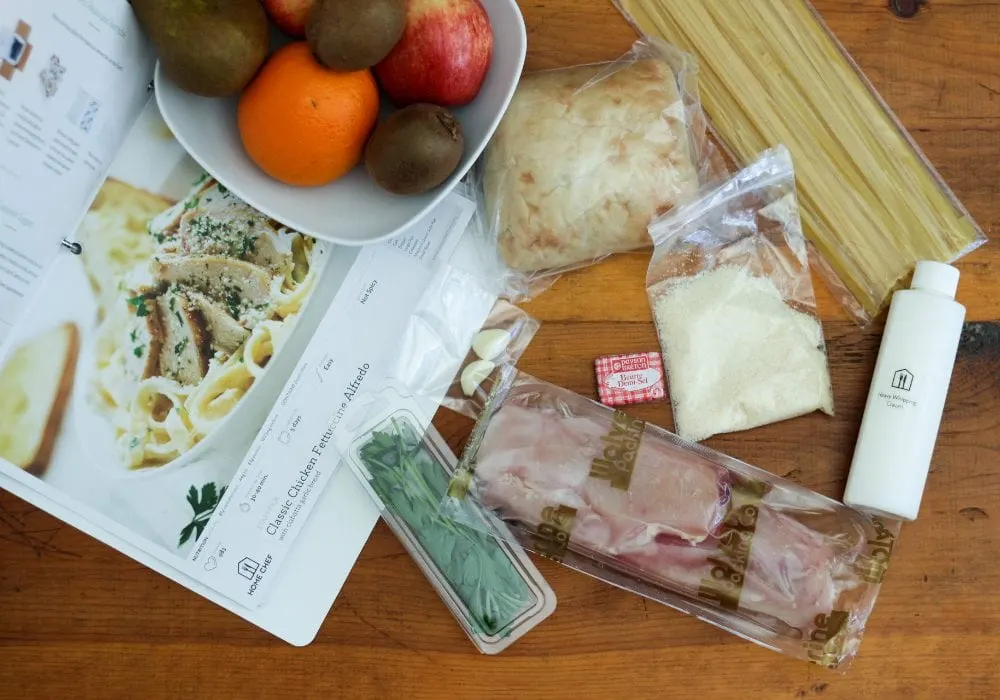 Home Chef Menu
You can choose any meal combinations you like, and the selection is always changing. They add thirteen new meals every week!
This week I chose the Classic Chicken Fettuccine Alfredo and the Brasserie-Style Sirloin Steak.
Everything arrived at my door in an insulated box with ice packs. The pre-portioned ingredients for each meal were bagged in groups which make it a no-brainer to figure out what belongs to what.
I also received a binder with beautiful recipe cards for each meal. The steps are illustrated with gorgeous photos.
I may have a degree in nutrition, but that means nothing when it comes to preparing food.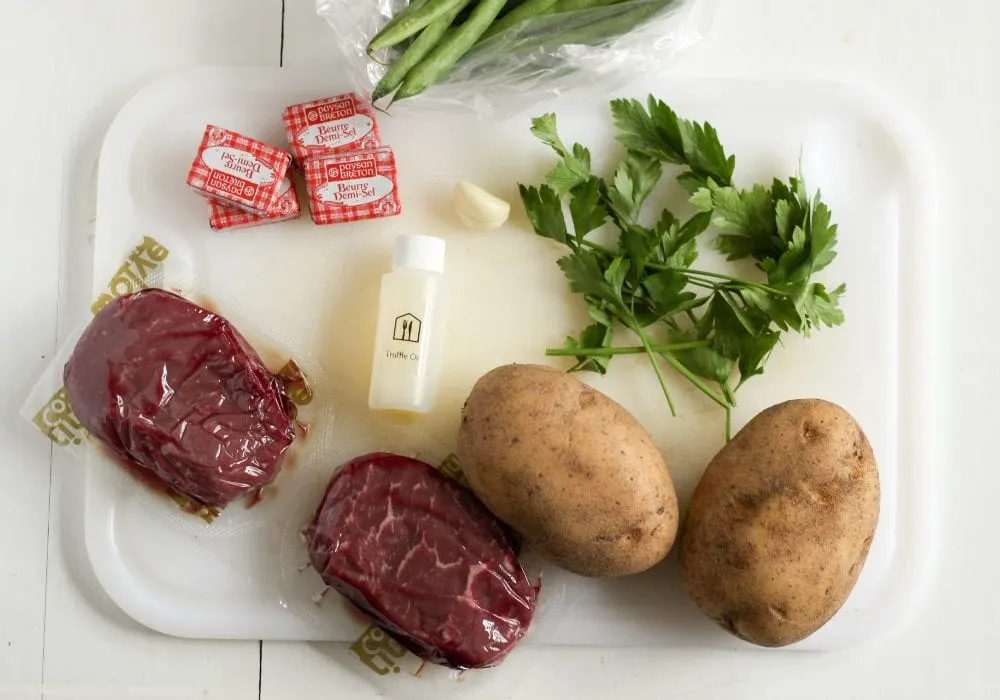 As a total amateur in the kitchen, I was able to make these meals without any hiccups.
The kids thought they were from a restaurant and I felt so proud. Part of what makes it so easy is starting with super high-quality ingredients.
Everything is top notch which shows in the final product.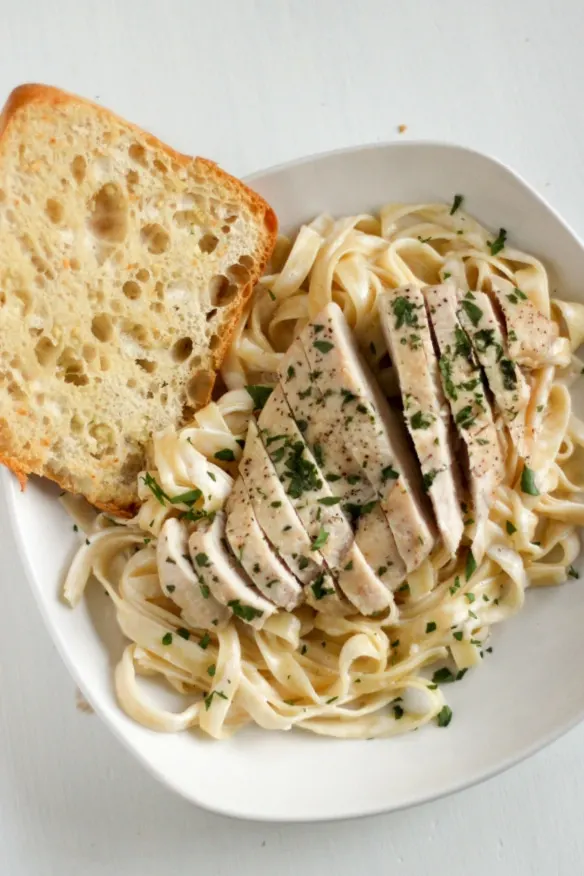 Classic Fettuccine Alfredo
I made it in about 30 minutes. The ciabatta bread was the best we've ever had. So good!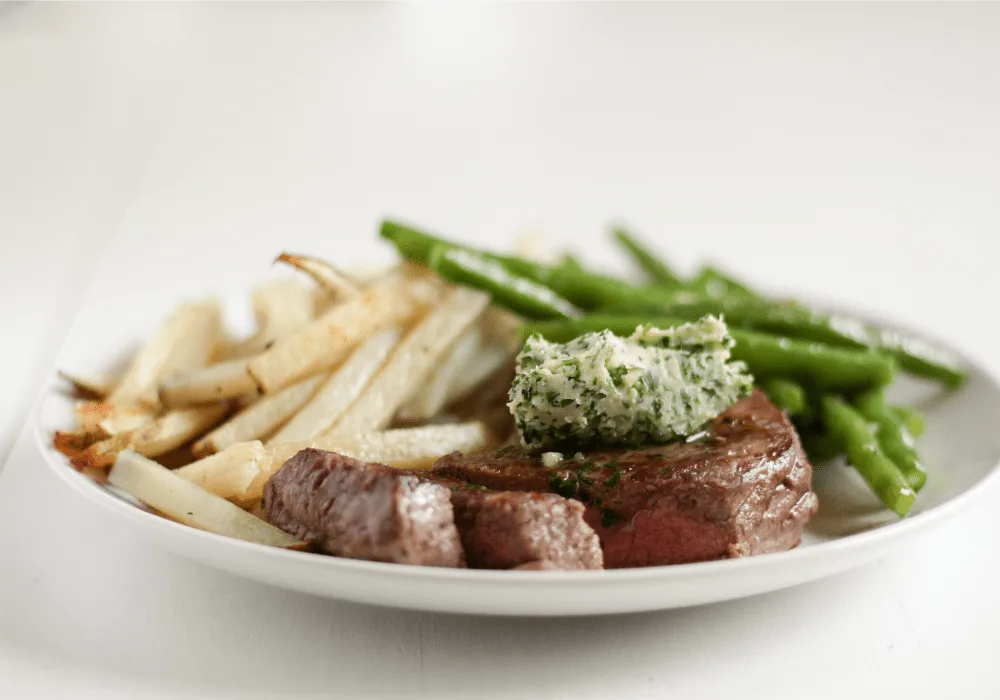 Brasserie-Style Sirloin Steak
Woah. Truffle oil is some potent stuff. I say that with love.
For this meal, I bust out my mandolin and made truffle frites. The instructions said to add the truffle oil slowly, to taste.
I had never worked with it before, but the result was fantastic. (I ended up using about half of what was provided.)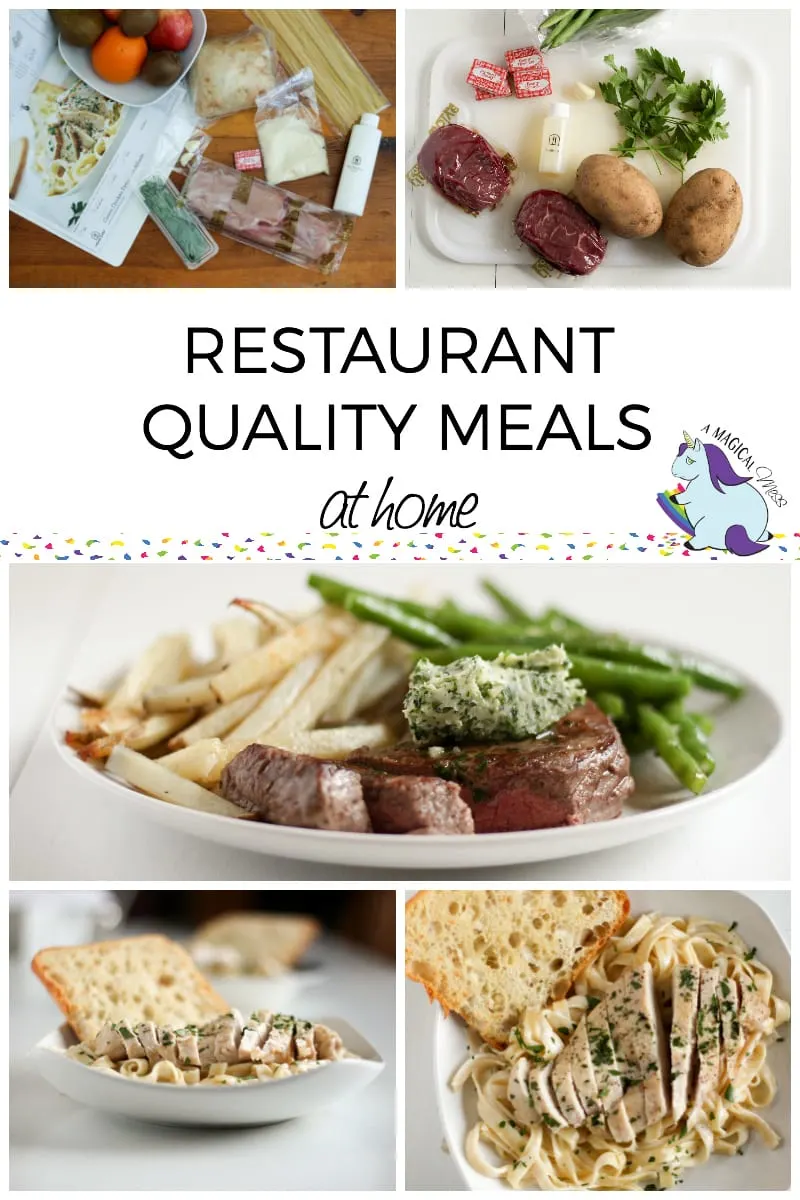 Home Meal Delivery – Home Chef Coupon Code
Each meal costs around $10 and they have options for all diets.
Vegetarian, gluten free, low carb, low calorie, whatever your preference, Home Chef has options for you.