With so many delicious flavors to choose from, Yoplait® does not require yogurt mix-ins, but they sure are fun. This post is sponsored by General Mills®, but all opinions are my own.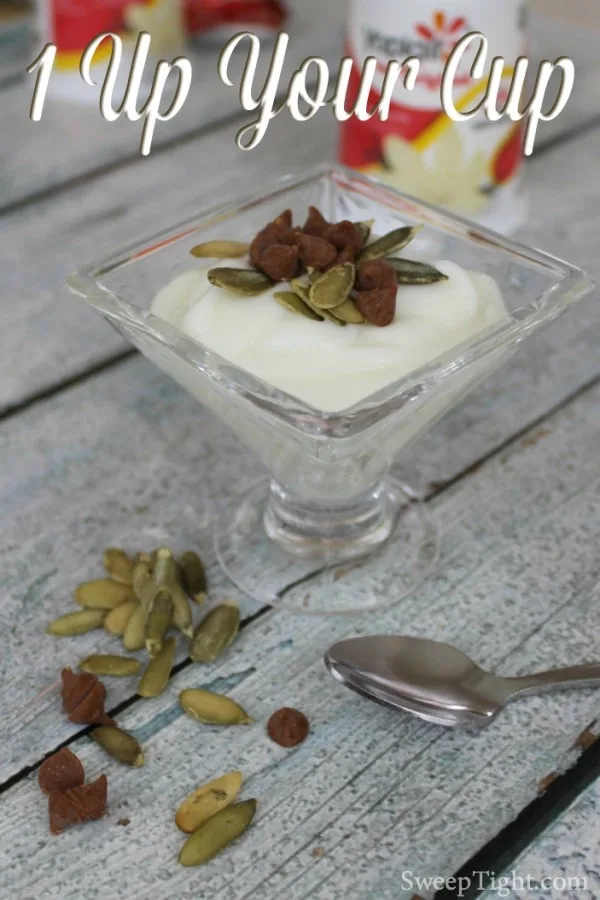 Here we are almost one full month into 2016. I stopped making resolutions while ago, but I do set goals quite often, and try to better myself all the time. If I had to name one ongoing goal of mine it would be to achieve balance. I am the most unbalanced person I know. The struggle is extremely real.
Yogurt Mix-Ins – Keeping Breakfast Exciting
Last year I was forced to become more balanced with my eating habits. I started having episodes that I thought were panic attacks, but ended up being extremely low blood sugar. Long story short, food and I have never had a great relationship. It's been quite the rollercoaster of yo-yo dieting and eating extremes in general.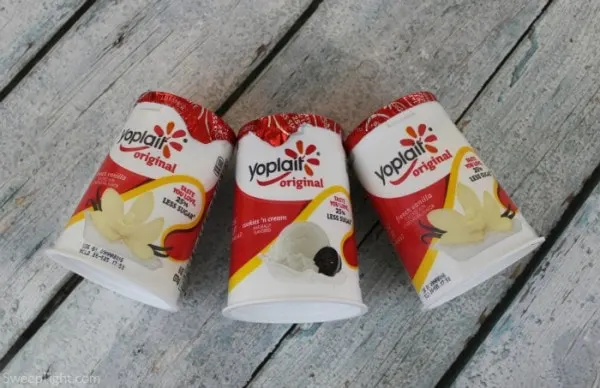 One of my main goals for the year is to listen to my body. My body and mind require routine and a strict schedule to operate at my best. Now that I am in my upper 30's, there are consequences for so many actions. Stay up super late? Oh, you will pay. Doughnuts for breakfast? I don't think so, sister. Skip a meal? Here's a migraine for you. You get the drift. I have basically become extremely high maintenance.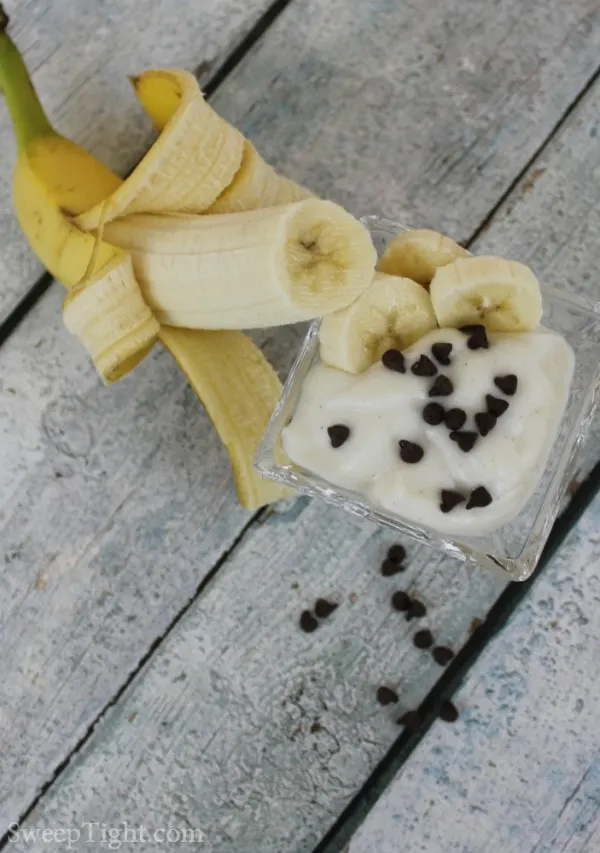 Everyone is different, and that's why everyone should get to know their body. What one person has for breakfast could make another person feel horrid. For me, yogurt is an ideal breakfast. Once upon a time, I thought a protein-only breakfast was the best for me. I was so wrong. With the low blood sugar episodes I started having, I need sugar in the morning. It all comes back around to balance. Obviously, see a doctor if you are having any blood sugar issues.
The best part about yogurt is the ability to switch it up with add-ins. I love to buy Yoplait® yogurt and toss in different goodies depending on my mood. French Vanilla is the favor I usually stock up on at Walmart. There are so many Yoplait® flavors to choose from, but you can't go wrong with vanilla when you plan to mix in some extras.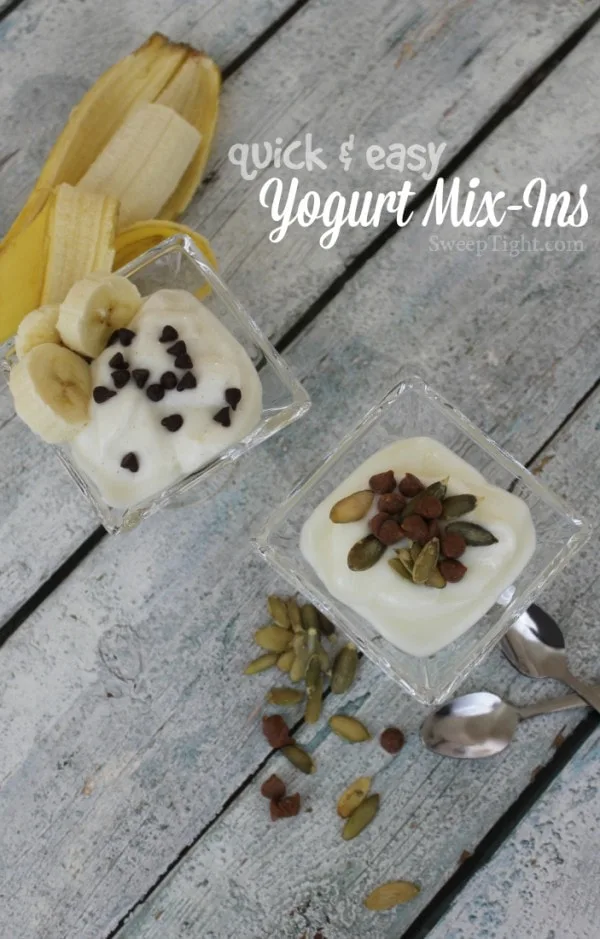 Yoplait® yogurts are all great on their own, but it's fun to "1-Up Your Cup" with your personal spin. The flavor combo possibilities are endless, and for any time of the day. I like to freeze the yogurt for a little bit at night, toss in some chocolate chips and boom – frozen yogurt dessert.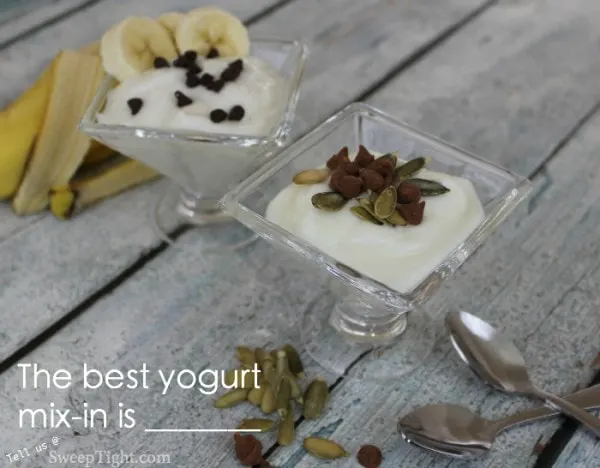 So far, my favorite yogurt mix-ins are cinnamon chips and pumpkin seeds in Yoplait® French Vanilla, and chocolate chips and bananas in Cookies and Cream. So darn yummy. What do think would be the best yogurt mix-ins?

This is a sponsored conversation written by me on behalf of General Mills. The opinions and text are all mine.