General Mills sponsored this post, but all thoughts and opinions are my own.
As much as I love the idea of cooking a three-course breakfast every morning for the kids and me, it's just not realistic. We're all scrambling to get out of the door on time, it's still dark and bitter cold, and we'd rather be sleeping. I can eat at my leisure because I work from home, but once the kids leave, they're at the mercy of the school bell schedule. With the new year's motivation, we're planning a quick breakfast for kids that can easily be grabbed on the way out, if necessary.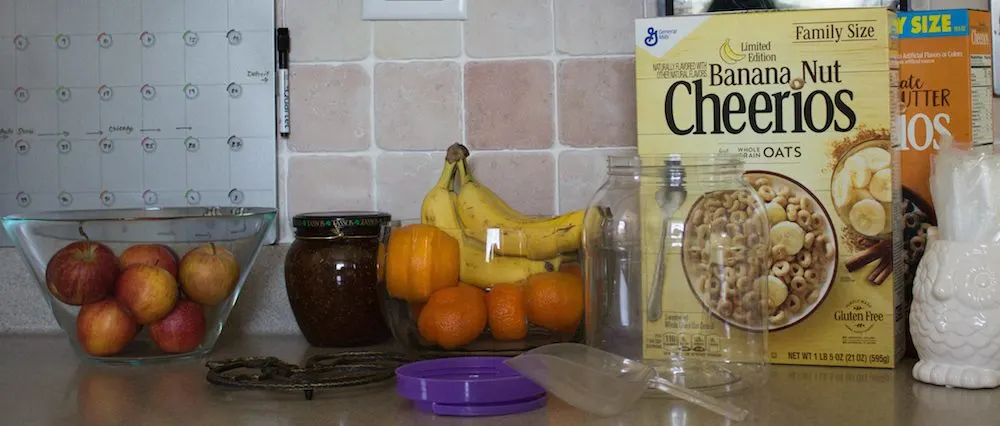 Quick Breakfast for Kids
My kids are now full-blown teenagers. At thirteen and sixteen years old, sleep is of top priority. But, it seems the sleep in the morning is far more important than the sleep at night. If I'm being totally honest, I feel the same way. I've never been a morning person.
However, I just discovered that my daughter has been skipping breakfast entirely. She's spending more time getting ready and doesn't prioritize eating before school.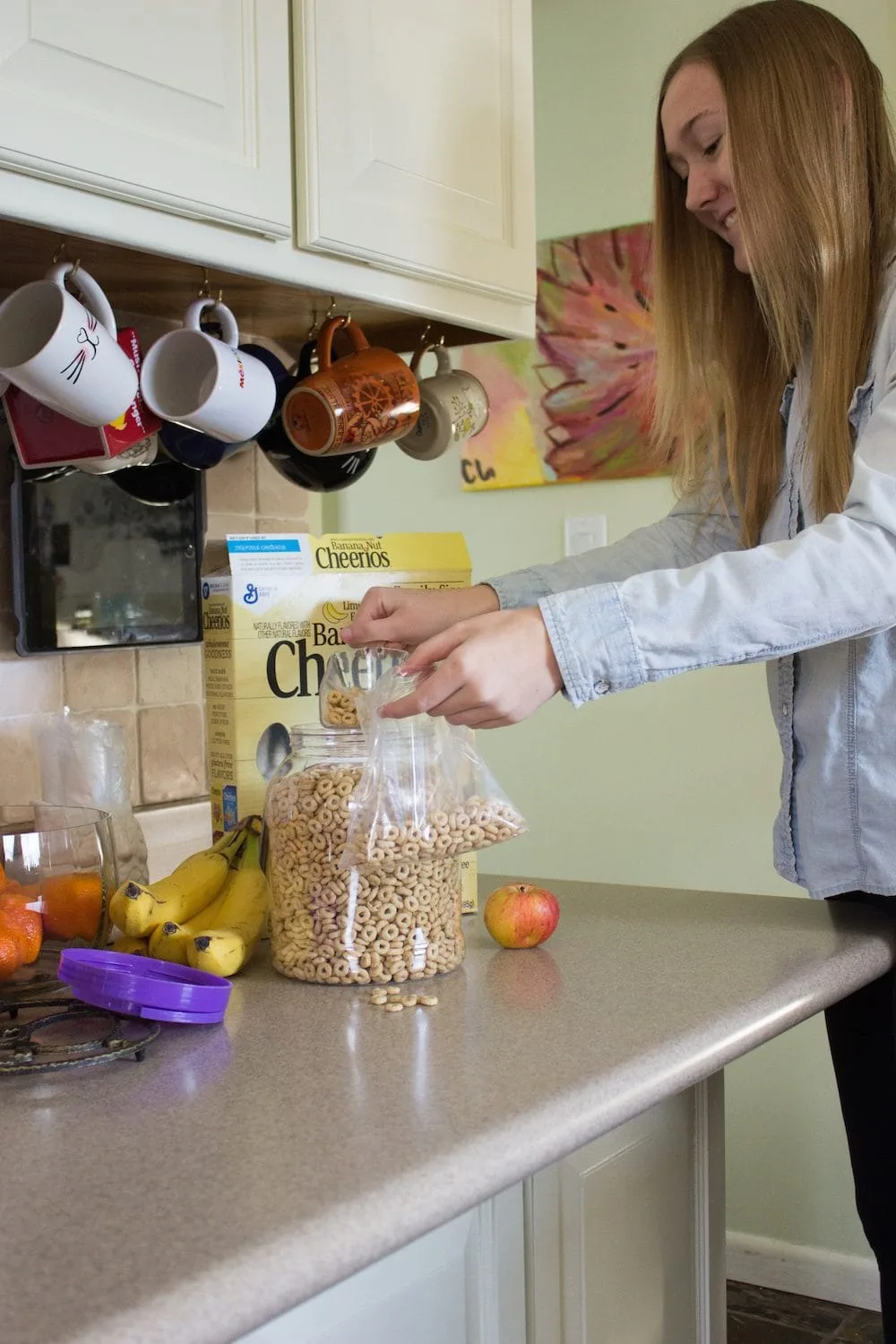 By now, we've all heard about how important it is for kids to eat in the morning. It improves test scores, mental focus, and provides more energy for activities.
When I asked Chesney about why she's not eating in the morning, she said, "I don't have time."
Well, we dissected how she's spending her time the night before and after she wakes up and there is a lot of room for improvement. But, with her busy schedule, sometimes it is really hard to find the time to grab a bite to eat.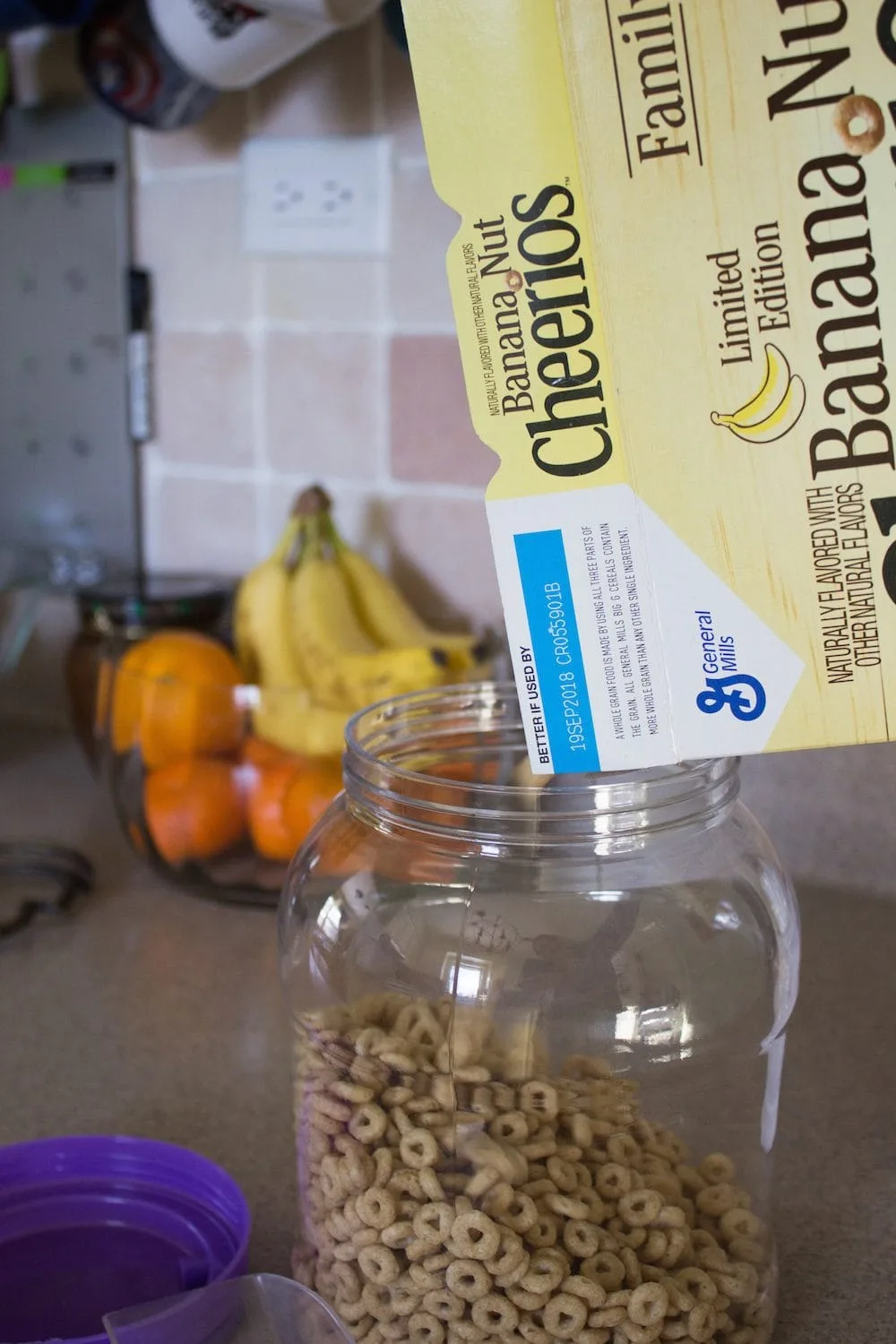 Breakfast On the Go
We agreed that not eating is no longer allowed. Due to the time crunch, we decided having something she can grab and eat on the bus is ideal. So, we're taking this winter break to get organized in the kitchen and set up a breakfast station where to-go bags can be quickly thrown together. We already do this for lunches, so it's perfect for breakfast too.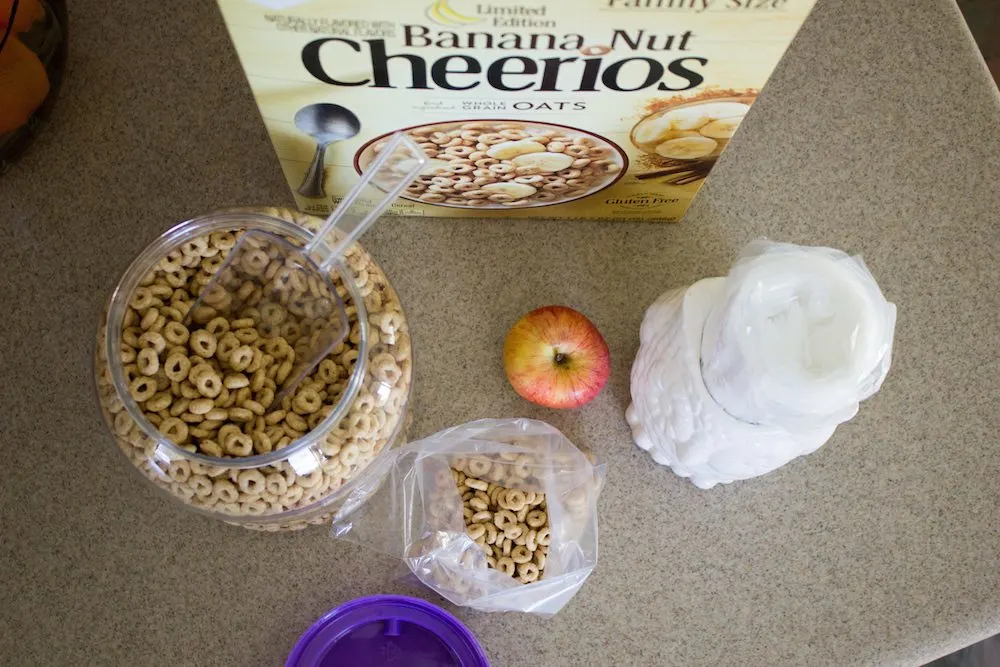 I put sandwich bags in our ceramic owl container and poured cereal into easy-open containers with a handy scoop. I'm making it a point to keep fresh, and easy to eat fruit on hand to go with the DIY cereal bags.
This is the easiest way to eat on the bus or snack in class. If she's got a little more time in the morning and can sit and eat, we're obsessed with the new Cheerios flavors in yogurt parfaits or just in a bowl with milk–we prefer coconut milk. 🙂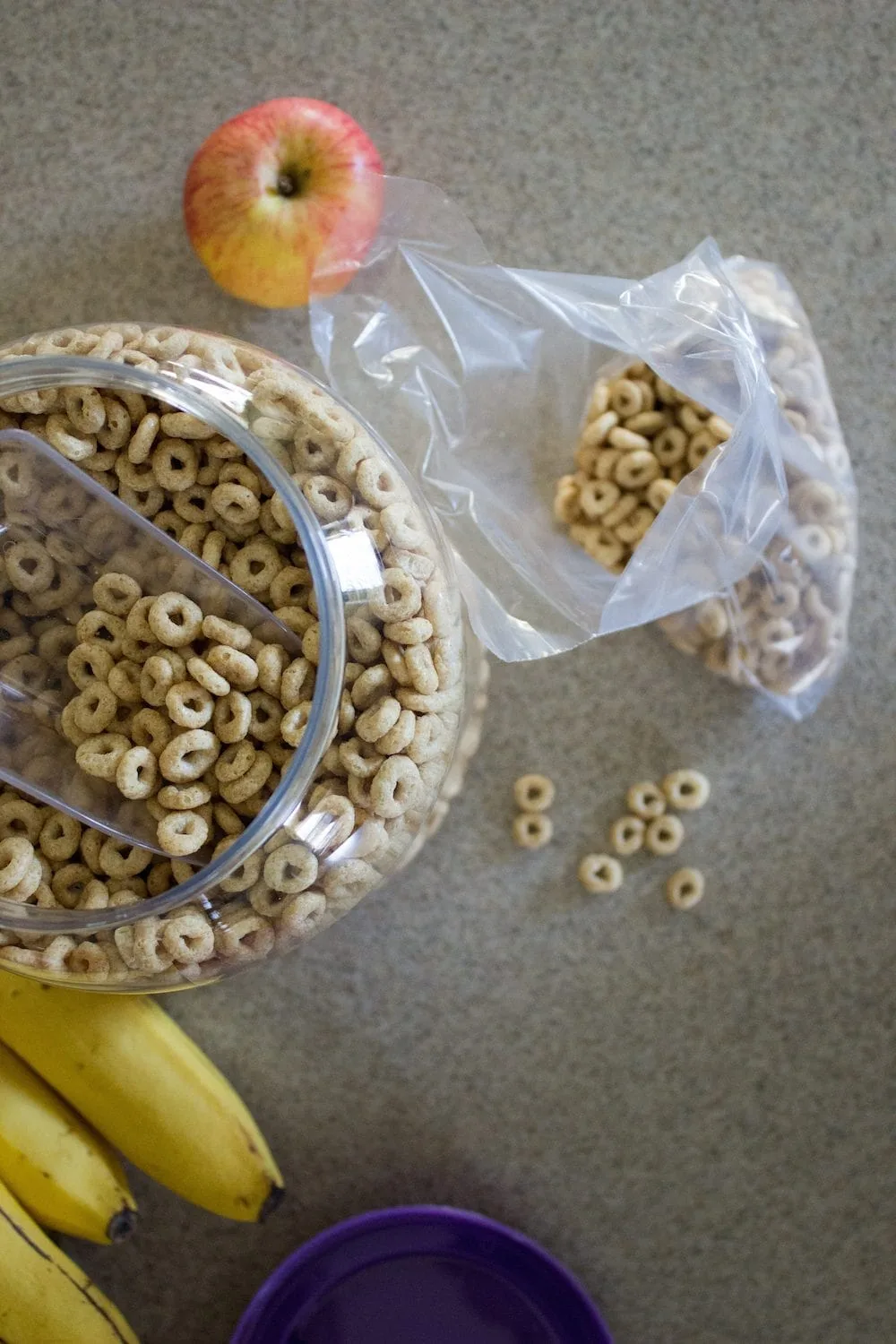 New Cheerios Flavors – #NewYearNewCereal
You can find Banana Nut Cheerios at Walmart! I'm hoping you all realize how scrumptious these are and demand that they become a permanent option. Everyone who has passed by our cereal tub has grabbed a handful and exclaimed, "Oh my goodness! These are delicious!"
Amongst the other new flavors, you can find:
Lucky Charms Frosted Flakes
Chocolate Peanut Butter Cheerios
Cinnamon Toast Crunch Shreds
Peanut Butter Chocolate Shreds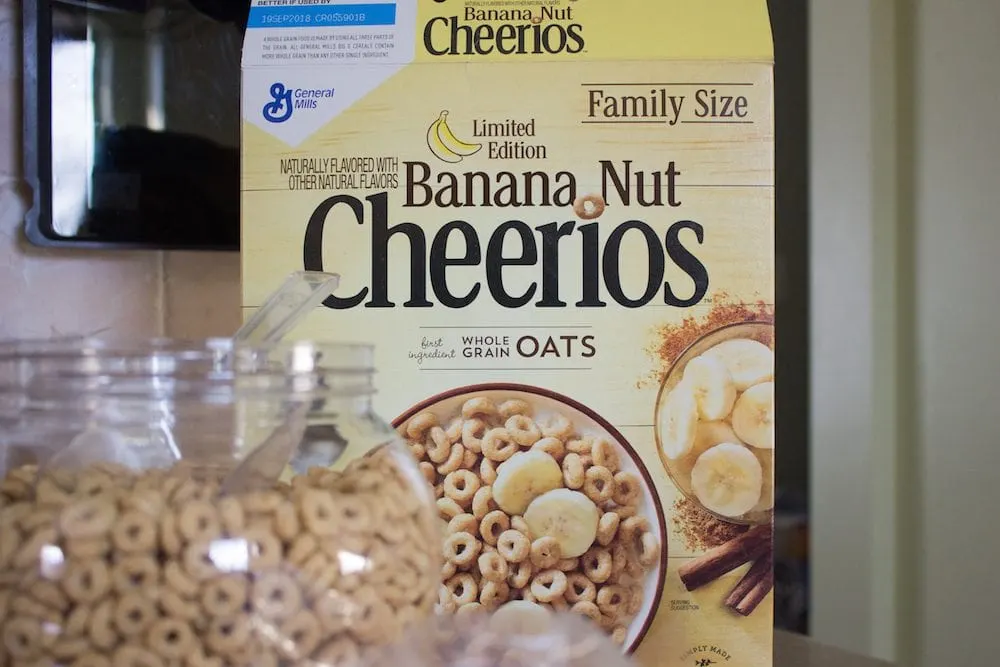 Race over to your nearest Walmart and stock up on Banana Nut Cheerios. You won't regret it. They're so yummy and now are offering a back-to-school offer you can't miss!