After getting the fabulous Cook'n recipe organizer software for review, I started getting their monthly newsletters. After the first one, I was hooked.
In that first one, was a recipe for a spinach smoothie. I was skeptical, but the owner himself did a video how-to of it so I figured it must be good.
After making this for myself, I decided I had to share this as a how to get your kids to eat spinach because my kids were fighting over who got seconds!
How To Get Your Kids to Eat Spinach… and LOVE IT!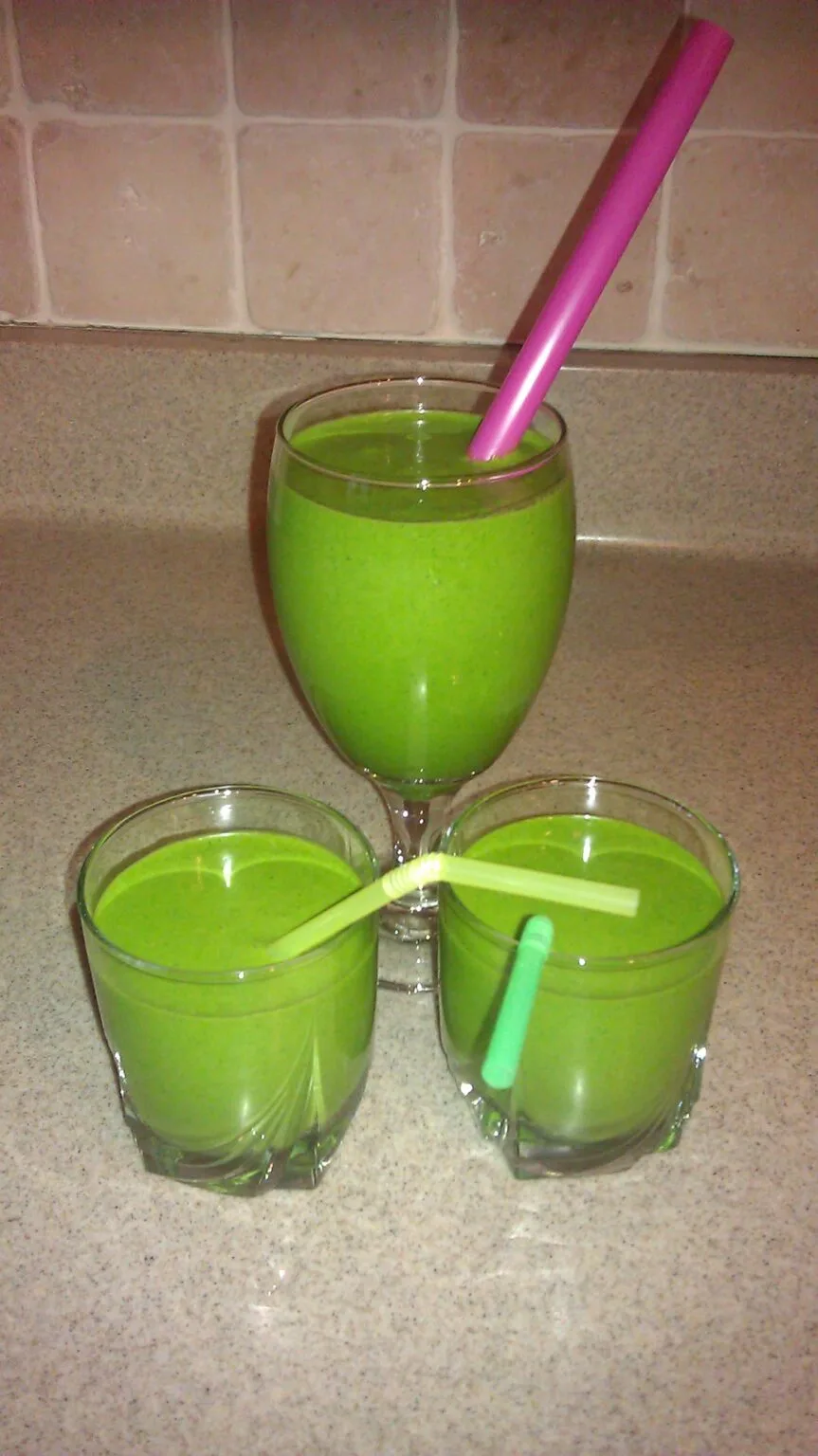 Here are the ingredients I used (in the order in which you put them into the blender):
1 cup vanilla coconut milk (I use Silk Pure Coconut)
1 scoop vanilla protein powder (the stuff I use has 30 grams of protein a scoop, so you may want more if yours has less per scoop)
1 bag baby spinach (yep, the WHOLE BAG)
2 tablespoons peanut butter
1/2 banana
1-2 cups ice cubes
Just put all that in your blender and blend until smooth. It is super delicious. All you really taste is the peanut butter and banana.
My kids beg for this all the time! I am so happy that they are getting all the nutrients from all that spinach and a bunch of protein.
We make this at least once a week after hitting the gym.
This original recipe called for almond milk, but I am super sensitive to almonds so I switched it to coconut milk. But you can use anything really–regular milk, soy milk, rice milk, etc.
ENJOY!