October is here and you know what that means! Super fun spookiness in the kitchen. Evan and I had a blast making these zombie llama and severed hand sugar cookies. This is an easy cut-out sugar cookies recipe that can be used for any season.
Zombie Llama and Severed Hand Sugar Cookies
If you're having brains for a snack, then it only makes sense to have zombie llamas and severed body parts join the party. With a hint of orange flavor and strawberry jam for a bloody garnish, these are disgustingly delicious.
Ingredients
Sugar cookie mix
Llama and tiny hand cookie cutters (or whatever shape you prefer)
2 tablespoons milk
1/2 tsp orange extract
Flour
Strawberry jam
Food coloring
Toothpicks
Instructions
Prepare dough per package instructions for cut out cookies substituting any liquid with milk and orange extract. For us that meant decreasing the butter by 1 tbsp and using a small egg instead of a large one.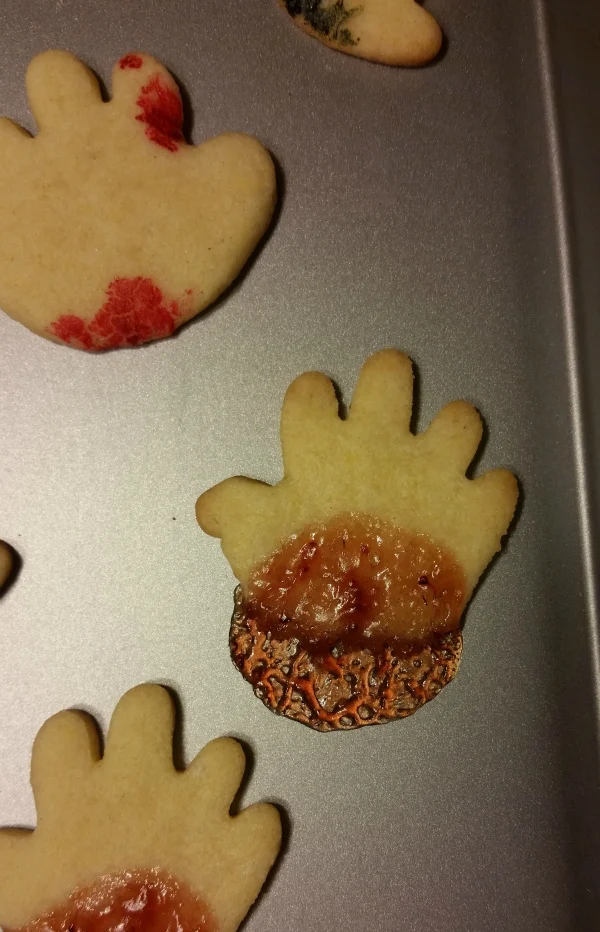 On a floured surface, roll out dough to desired thickness and use your cookie cutters to cut out your shapes.
Evenly space them on an ungreased cookie sheet.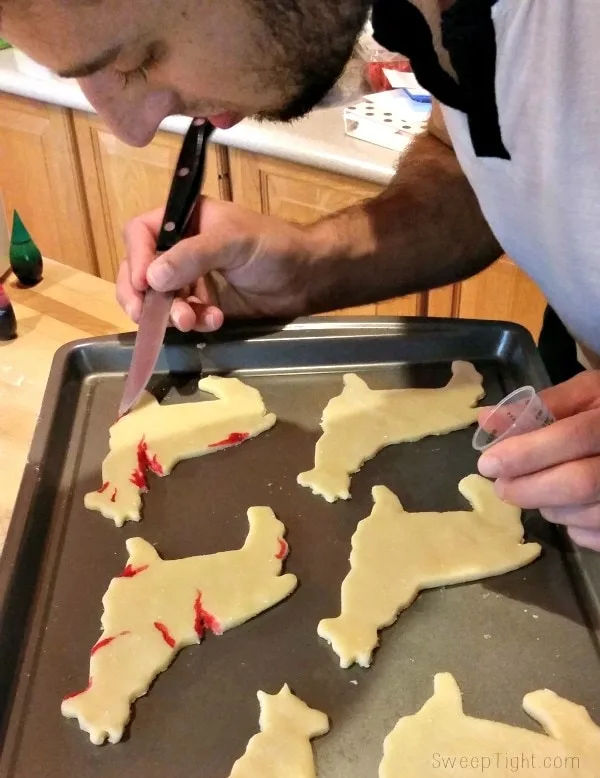 Using a toothpick or knife dipped in red food coloring, carve out small chunks of dough to look like bleeding wounds. Use black or a dark mixture of the food coloring to add depth to the wounds.
You can garnish with the jam before or after baking, or both.*
Bake per package instructions or until golden brown.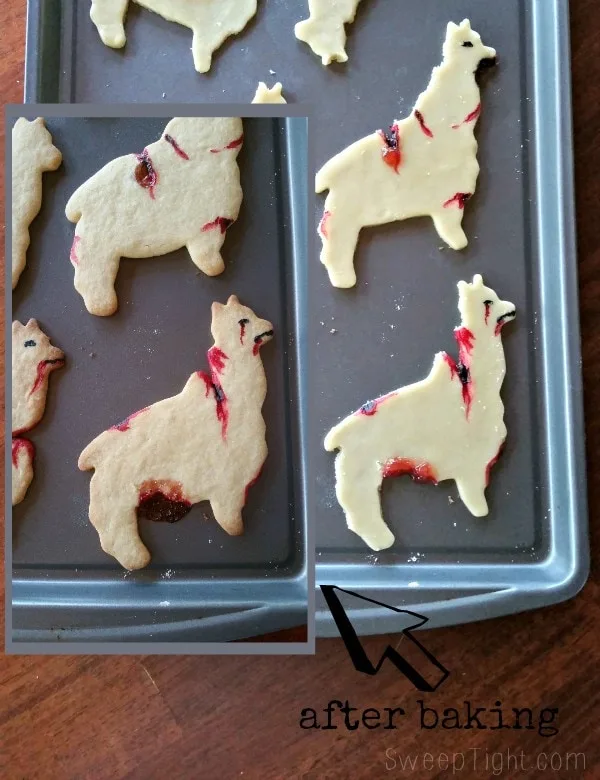 *Adding the jam before baking creates a coagulated look while garnishing with it after the cut out sugar cookies have baked provides a fresher guts look.
Serve with cold milk to complete these easy Halloween Recipes. Your guests will be screaming for more!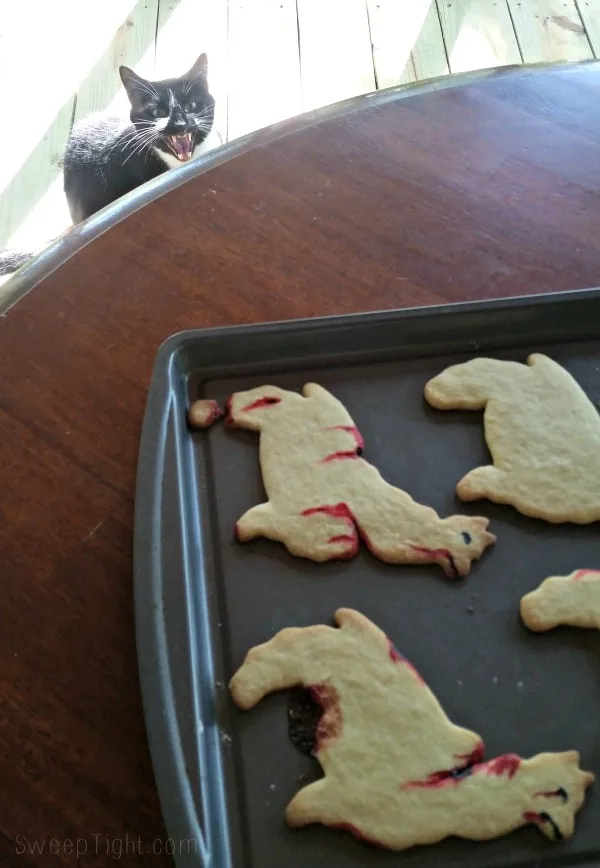 More Halloween Recipes