Turkey is delicious and seems to be underused. Ground turkey is a great substitute for ground beef and a delicious choice for many different recipes. I have made this recipe using turkey and pork. Both make a tasty and unique dinner that the whole family enjoys. Edible cups also allow for a creative presentation that is excellent for entertaining.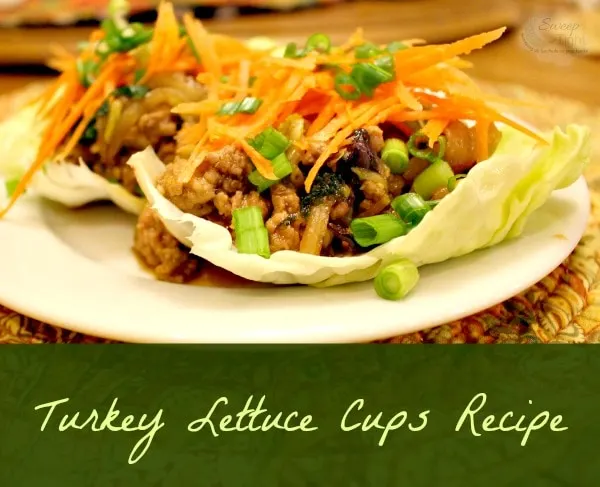 Turkey Lettuce Cups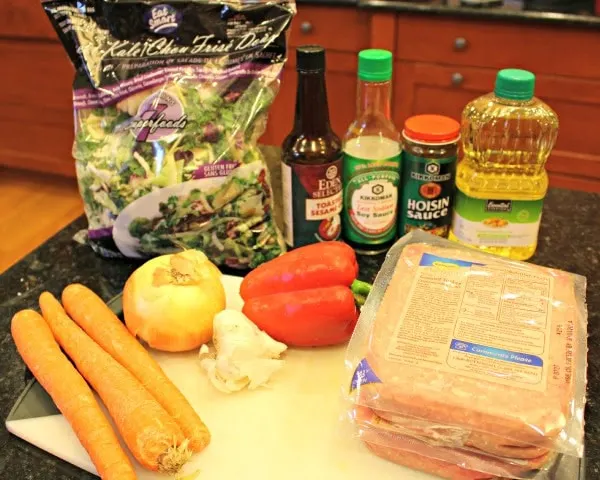 Ingredients:
2 lbs. ground lean turkey
1 bag baby romaine lettuce, separated, washed and patted dry
1- 28 oz bag Sweet Kale salad kit (purchased at Costco)
1 medium sweet onion, sliced
3 cloves fresh garlic, chopped
2-3 carrots, julienne (thinly) sliced (save for end)
1 sweet red bell pepper sliced
4 T Canola oil
2 T Toasted Sesame oil
1- 9.4 oz bottle Hoisin Sauce
2 T low sodium soy sauce
black sesame seeds
salt and pepper
Instructions:
Heat 2 tablespoons canola oil in a large sauté pan.
Brown the turkey until it is no longer pink.
Season to taste with salt and pepper.
Remove turkey from pan with a slotted spoon and place in a bowl to the side.
Sauté onion and bell pepper for one minute, then add the garlic.
Sauté for another minute, then add entire bag of sweet kale salad mix.
Cook vegetables, tossing to cook evenly throughout.
Add entire bottle of hoisin sauce, toasted sesame oil and low sodium soy sauce. Toss in pan while heating through.
Add in the cooked turkey and combine.
Taste, then add salt and pepper to taste.
Lay the lettuce cups on a platter and scoop turkey vegetable mixture inside each lettuce cup.
Top with raw, julienne carrot and a few drops more of the sesame oil.
Garnish with black sesame seeds.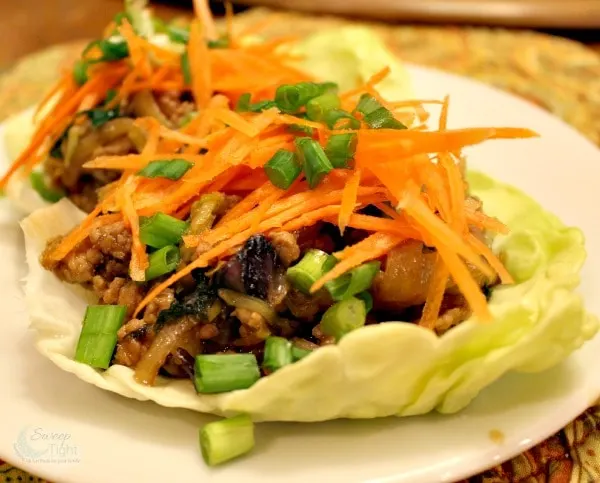 Packed with veggies, this dinner is as eye-catching as it is flavorful. Using the lettuce as a "cup" is a way to cut carbs, too.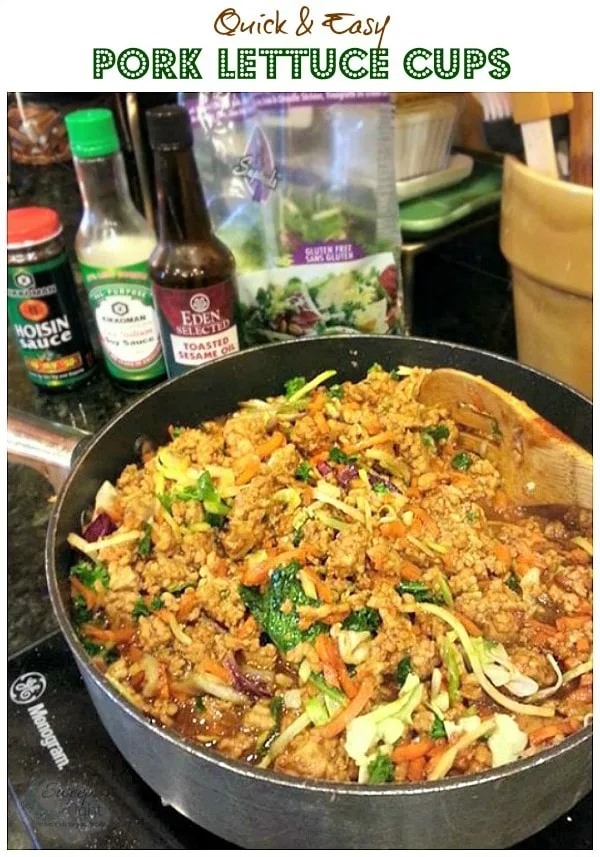 We also make this recipe using pork quite often. Play around with it and make it your own! You can include your favorite ingredients and dress them up to your liking.
Recipe to try next: Grandma's turkey ala king and this low-carb turkey club wrap.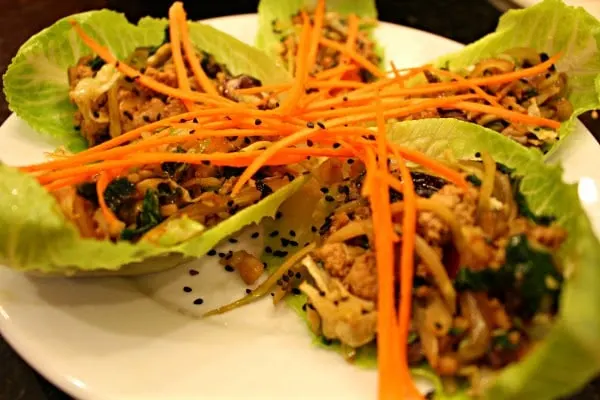 Do you think you would like these turkey lettuce cups?