This is a sponsored post written by me on behalf of Manwich for IZEA. All opinions are 100% mine.
We are in need of a fast dinner almost everyday of the week but Mondays always seem to be the night when we just can't get our act together. My son is a varsity athlete getting home at 6pm from school only to have to turn right around and get to Taekwondo by 7:10. He's also growing. His appetite is unlike anything I have ever dealt with. Oh, and his best friend is usually here for dinner so let's multiply this appetite by two. My daughter is extraordinarily picky so this all just adds to the complex demands of Monday evening.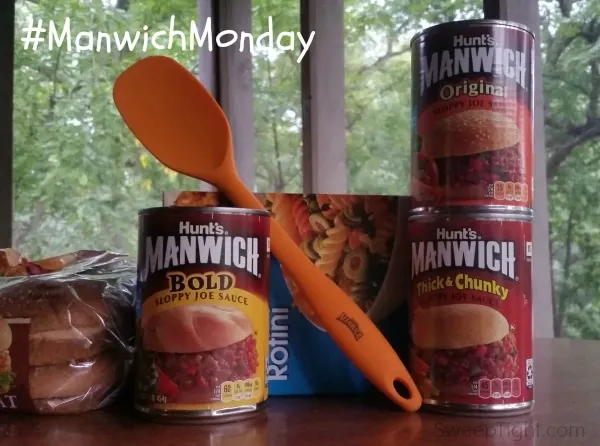 Fast Dinner
Manwich is a crowd pleaser that can be literally thrown together in under half an hour. It even works for Meatless Mondays! Although, for this Monday I ended up using ground turkey to bulk up the sandwiches for the kids. You can find tons of Manwich Monday Recipes to play with but here's what I did in a pinch…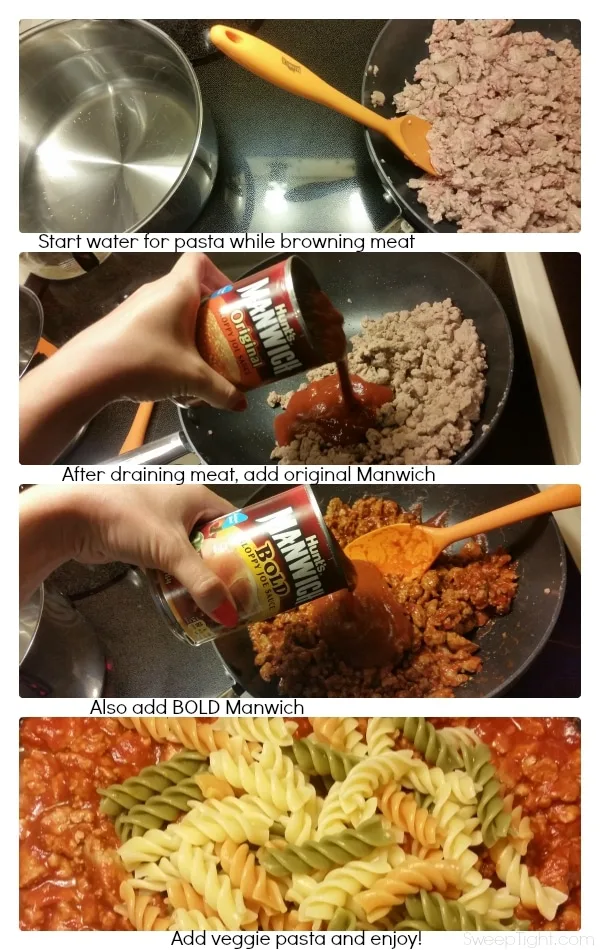 Ingredients:
2 pounds ground turkey
1 can Original Manwich
1 can Bold Manwich
1 box veggie rotini noodles
whole wheat buns
To save time, heat the water while you brown the meat. Once the meat is browned, drain the oils and then add your Manwich sauces. Simply cook the pasta throw it in with the meat mixture and put on buns. The kids LOVED these extra sloppy, sloppy joes.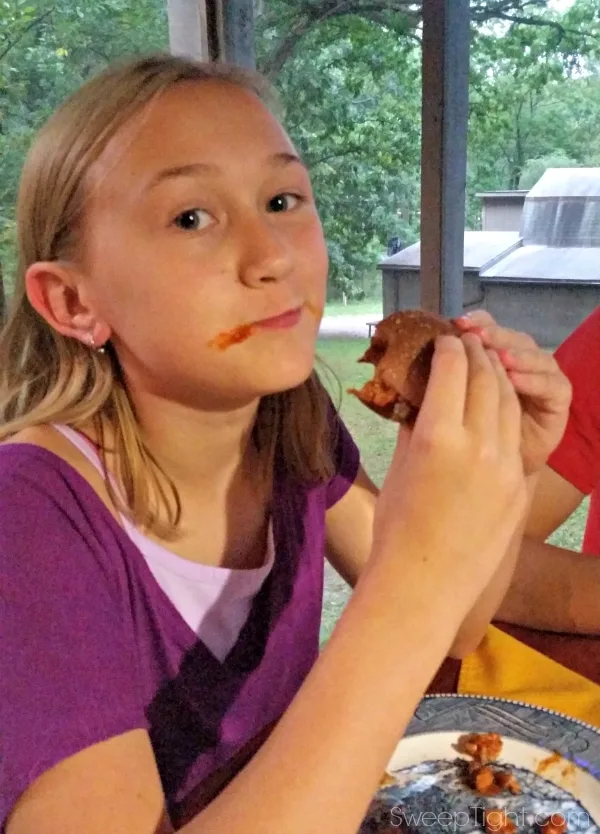 Benefits of Two Hand Eating
The kids can't even attempt to use their smartphones or devices! With all these back to back activities, family time together is precious. The last thing we want to have to do is yell at the kids for using their phones at the table. With the sloppiness of Manwich, both their hands are fully utilized keeping their attention on the conversation at the table. It's amazing.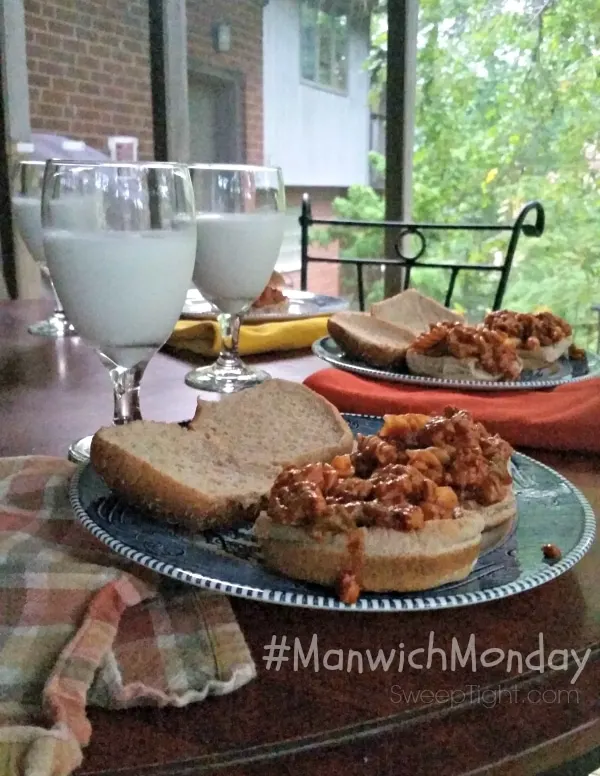 This hearty sauce has a great tangy yet sweet flavor that goes great with pastas, meats, and even baked potatoes. The dish we created would be excellent with melted cheese or as a baked pasta dish. You should Sign-up for ReadySetEat eNewsletter for more yummy recipes.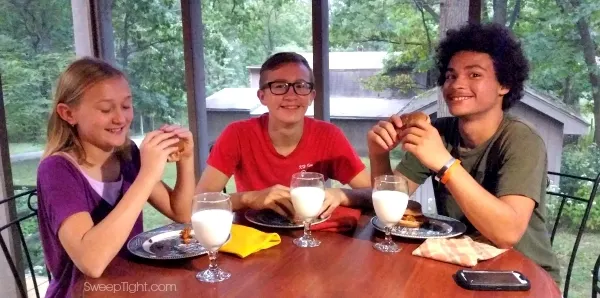 Follow Manwich on Twitter for some good laughs and to stay up to date on all the great new recipe ideas to save some time during your busy evenings.