Pasta is a great comfort food. It's definitely one of my favorite meal options, especially now that the weather is cooling. I participated in an Ambassador Program on behalf of Mom Central for the National Pasta Association. I received pasta samples and a stipend to facilitate the creation of pasta recipes as well as a promotional item to thank me for my participation. #PastaFits #MC #sponsored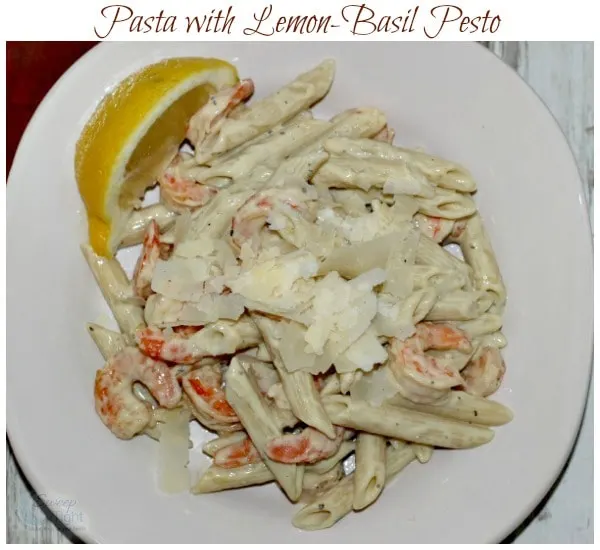 We love pasta in all shapes and sizes. Trying different varieties in different dishes is a fun way to switch up pasta recipes. With back to school and back to colder weather, pasta is also a filling addition or side to any meal. Mike often works all day in frigid temperatures, so I love to have a hot and hearty pasta dish waiting for him when he gets home.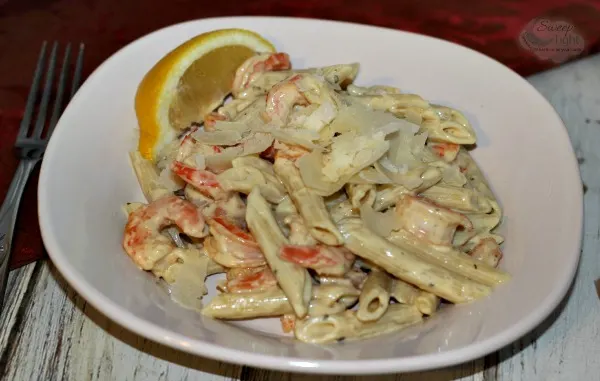 Pasta Fits is an excellent resource for lots of recipes and new pasta meal ideas. I chose the Fusilli with Lemon-Arugula Pesto from the site but drastically switched it up to fit our tastes. Mike has been really into shrimp lately, so I added that. I also used a bunch of fresh basil that my friend had given me from her garden. The site has many pasta recipes to try out which will help me experiment more. As much as we love my normal spaghetti recipe, it's nice to be more adventurous in the kitchen and try new things.
Pasta with Lemon-Basil Pesto Recipe
Morphed from the recipe mentioned above found on PastaFits.org
2 tsp. vegetable oil
4 oz. penne
2 cups/2 oz. basil
1 Tbsp./½ oz. lemon juice
1 tsp. lemon zest
3 cloves/¼ oz. garlic
2 Tbsp. extra virgin olive oil
Small bag of frozen, cooked shrimp
4 tsp. grated Parmigiano Reggiano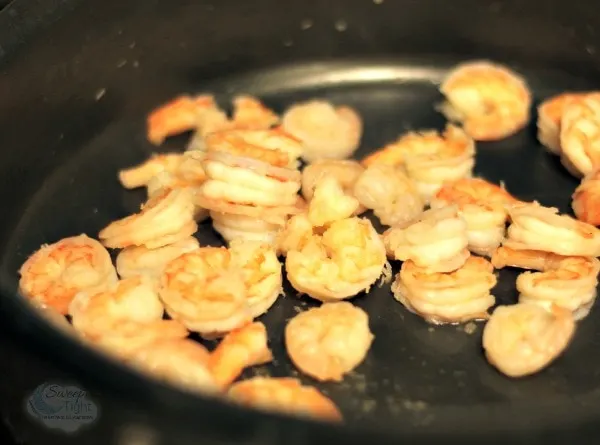 Sautee the shrimp in a pan with a little bit of olive oil. When I use frozen shrimp I have to drain it a few times.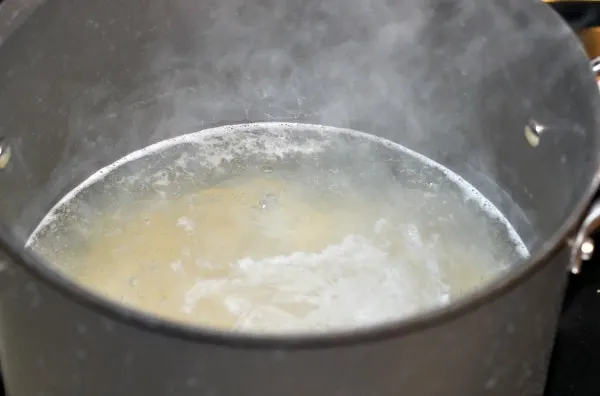 Bring a large pot of salted water to a boil. Cook the penne according to package directions. Drain and reserve.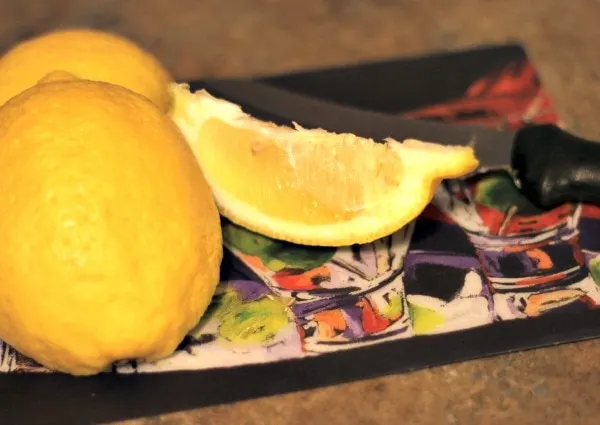 To make the pesto, place the basil, lemon juice and zest, garlic and olive oil in the bowl of a food processor. Pulse and scrape down sides as needed to puree. Add a tablespoon of warm water, or more, to help bring it together, if needed. Season with salt and pepper.
Toss the penne, basil pesto and shrimp. Sprinkle with grated Parmigiano.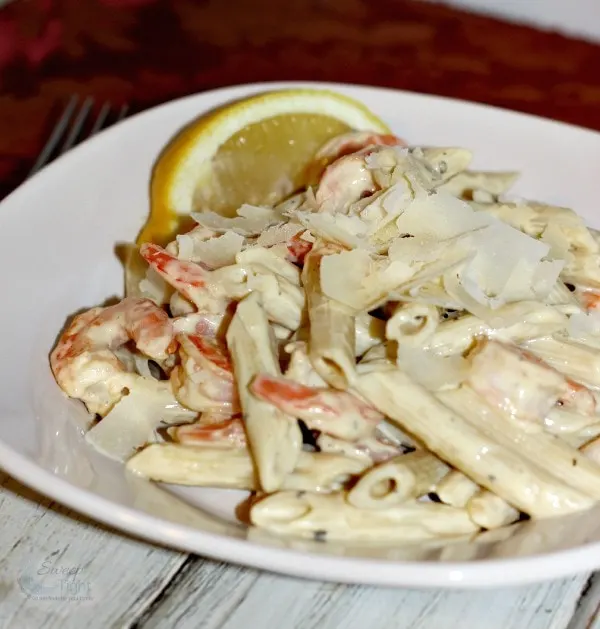 The end result was delicious. I even got some enthusiasm from my rather stoic husband. For him to verbalize the yumminess means he really enjoyed it! This will definitely be added to my list of favorite pasta dishes to make.
Visit Pasta Fits to get some scrumptious recipes for your family dinners. Make sure to like their Facebook page, follow @PastaFits, follow on Pinterest so you don't miss anything delicious!
More Pasta Recipes to Try:
What is your favorite pasta dish? Or which one from the Pasta Fits site are you most excited to try?