If you are looking for healthy dinner recipes, Gorton's offers tons of them! I am thrilled to bring you this post sponsored by Gorton's. I received coupons for free product, but all thoughts and opinions are my own.
Healthy Dinner Recipes
About once a year I have time to make a truly awesome meal—like from scratch, multiple courses, and all fancy and stuff. When I received a few recipe cards from Gorton's, I glanced at them and thought ugh, they look more involved than PB&J. I set them aside for a while and went about my day. Since it's January and I'm all brave and determined with the New Year's spirit, I grabbed one of the cards and decided to go for it. Well, to my amazement, I created a beautiful fancy meal in 20 minutes. 20 minutes!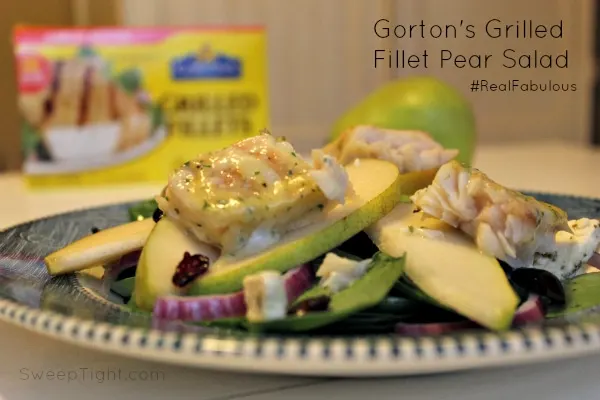 The Gorton's original Grilled Fillet Pear Salad recipe can be found, along with many others on the Gorton's website. I made a few tweaks to mine and it was delicious and totally great for my diet plan! This salad only has 274 calories the way I made it!
My recipe adjustments:
I only had whole allspice so I threw it in my food processor to grind it up—it was super flavorful that way!
Instead of 2 tablespoons of olive oil, I used 2 teaspoons in the dressing
I used organic baby spinach in place of lettuce

I covered the spinach and shook it so it was all coated evenly with the dressing

I used Reduced Sugar Craisins
I cannot stand bacon so I just left that out
Instead of goat cheese, I used crumbled Garlic & Herb Feta
Oh, and I recommend cooking your fillets in the oven, the microwave is okay in a pinch, but the oven is way better
The final result was a glorious flavor explosion! And, with nutrition info like this, I am in shock that it was so delicious!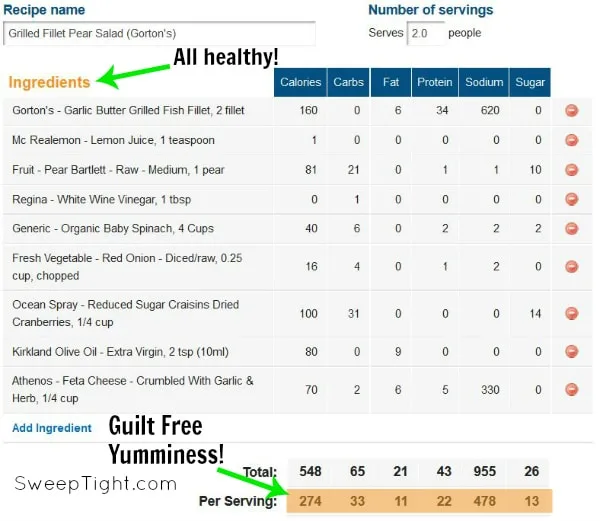 Not only is this yummy and healthy, but it's really pretty! The next time I have to entertain on short notice, I am definitely busting out this dish!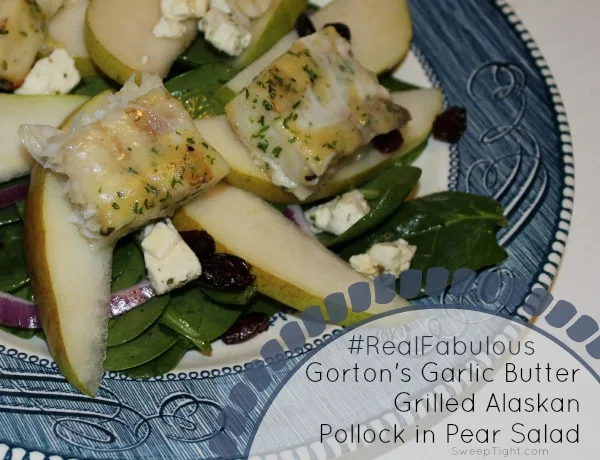 Real Fabulous Sweepstakes and MORE!
Make sure you enter for your chance to win a $1,000 makeover grand prize and weekly prizes!
Download a coupon to save $1.00 and while you're there check out all the recipes to get ideas before you go grocery shopping!
Find Gorton's on Facebook and Twitter too!