I've been looking for a way to prevent yellow armpit stains since I was an awkward tween stumbling about the halls of junior high. Once those stains embed themselves into your clothes, they are almost impossible to get out.
Thankfully, there is now a deodorant that helps prevent the stains from the start. Sponsored post by Mirum Shopper. All opinions are my own.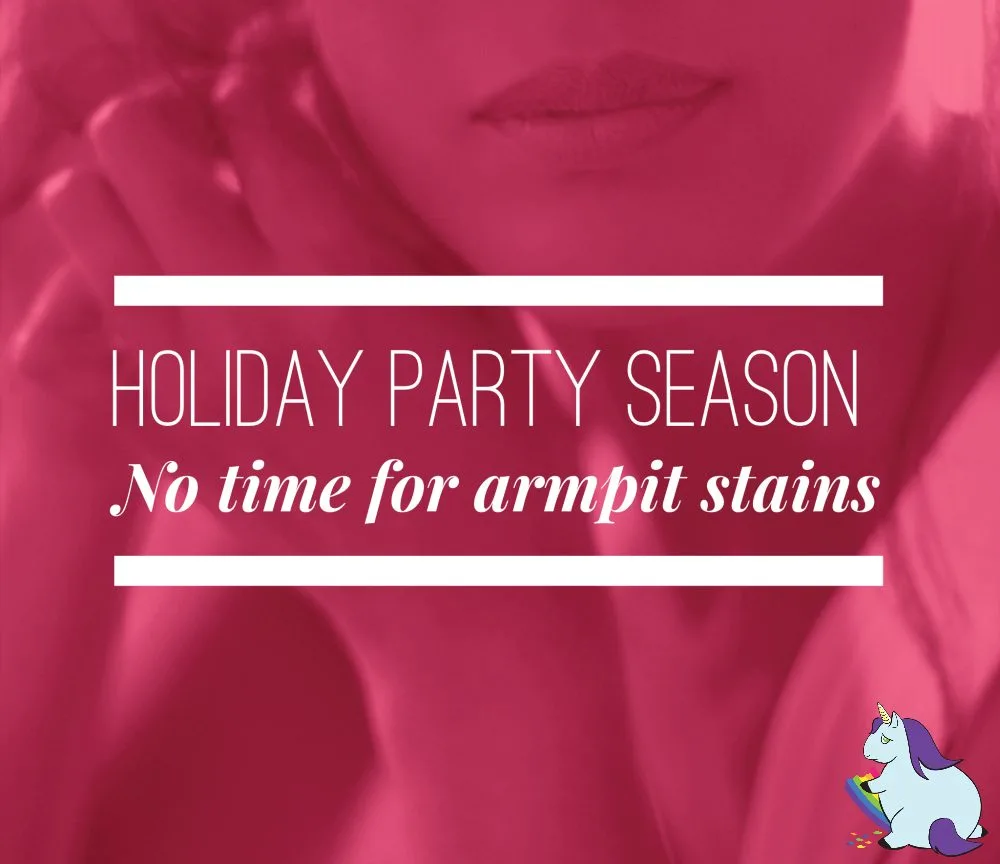 Prevent Yellow Armpit Stains
Now that we are in peak party season, all of us want to feel fresh while free of pit stains or deodorant marks. For me, there's enough anxiety associated with the holiday season.
I don't need added stress of deodorant mishaps. I am so happy that Dove deodorants not only work well but use advanced technology that doesn't leave marks or stains.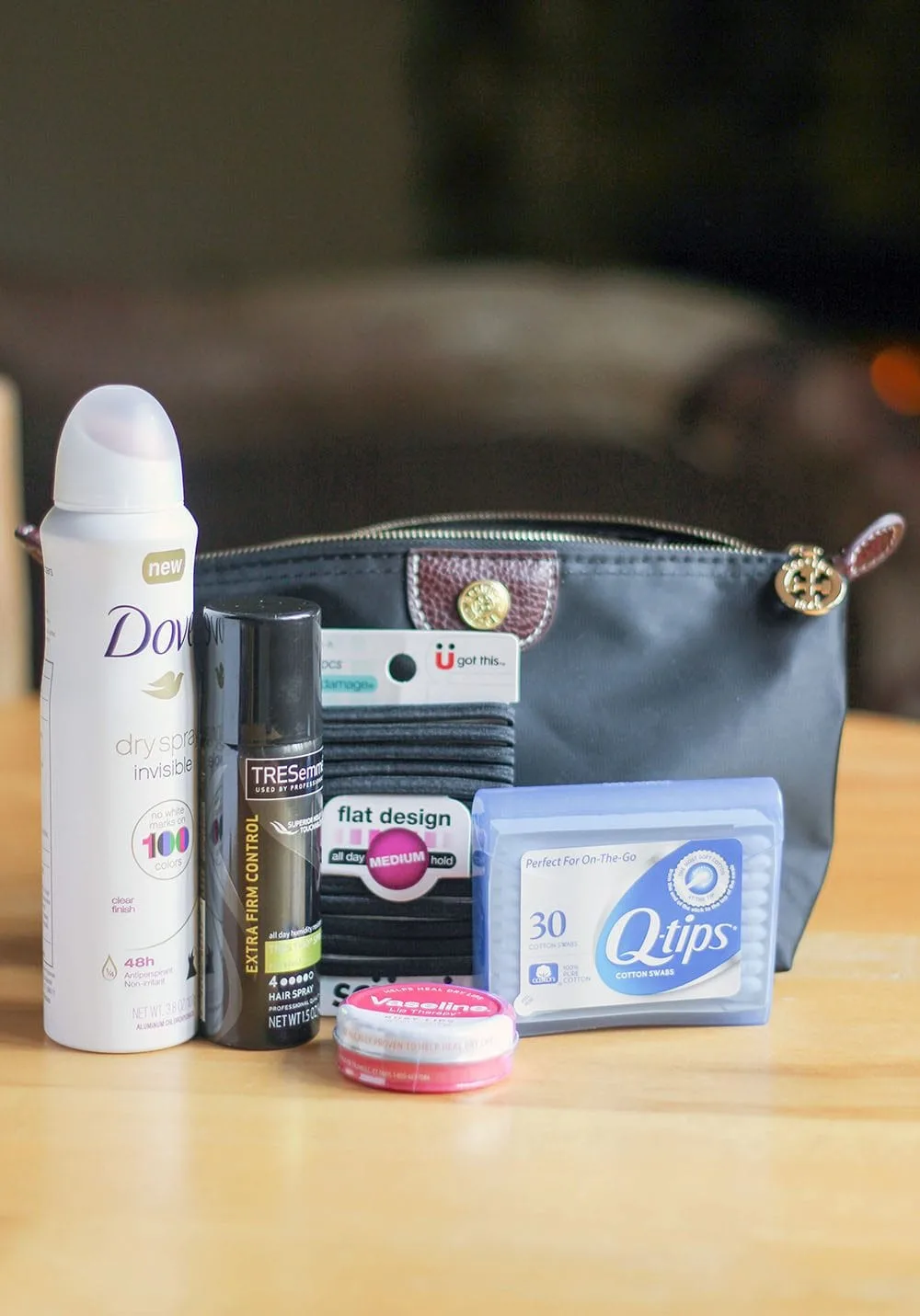 In all honesty, I never thought I would use spray deodorant. It wasn't until I ran out of my deodorant earlier this year and my only option was to use Mike's Dove Men+Care spray that I realized it's the best. I smelled like a man all day, but I sure stayed dry.
After that, I bought my own Dove spray deodorant for women. Same refreshing results but with a more feminine smell. As a super bonus, I learned that it doesn't leave marks or stains! Seriously, an all around winner product for this sweaty girl.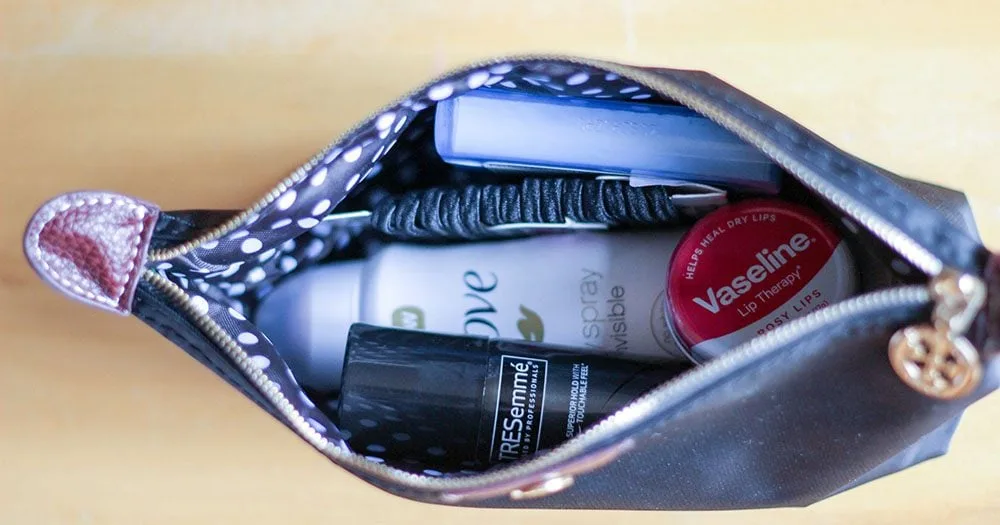 Create a Party Rescue Pack
Here is a fun idea for the holiday party season, or even all year. Create a party rescue pack with everything you might need in case of a fashion emergency. Walgreens has everything you need to make a trusty pack. Make some for your friends as gifts, too.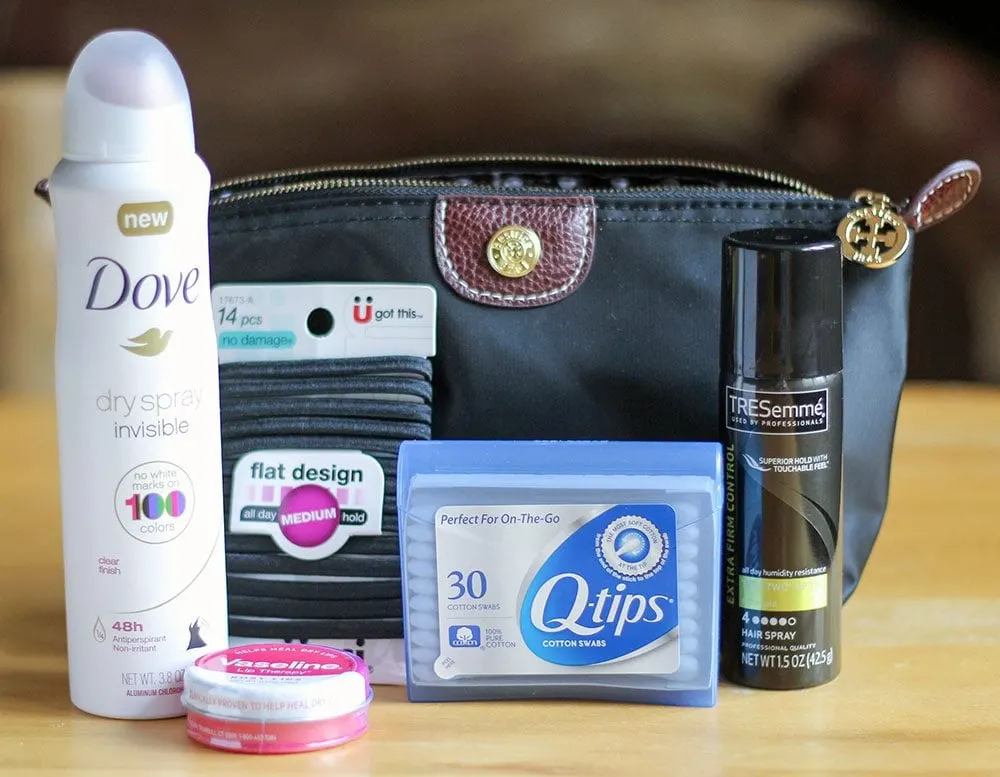 Here is what my pack contains:
Dove deodorant – Keeps me feeling fresh and dry without white marks.
Q-tips – For quick makeup fixes.
Vaseline lip tin – During the polar vortex chill, it's imperative to moisturize my lips — often!
TRESemmé hairspray – Just a travel size for touch ups.
Hair ties – It never fails that I end a night with my hair up.
This pack is perfect for each time I go anywhere. Feeling prepared allows me to enjoy my friends and family instead of worrying about nonsense. Now is the perfect time to mass-produce rescue packs with the great offers Walgreens has going on.
Walgreens Clip-2-Card Offers
$1.50 off any ONE (1) AXE, Degree or Dove antiperspirant or dry spray (excludes trial and travel) (12/5 – 1/13)
BOGO50: Buy One, Get One 50% off (12/18-12/24)

What would you put in your party pack?