The best treatment for dry lips doesn't have to a medicinal glob that makes you want to hide indoors. In fact, the new Vaseline Lip Therapy in Pink Bubbly is my new favorite regardless of the condition of my lips. Sponsored post by Mirum Shopper. All opinions are my own.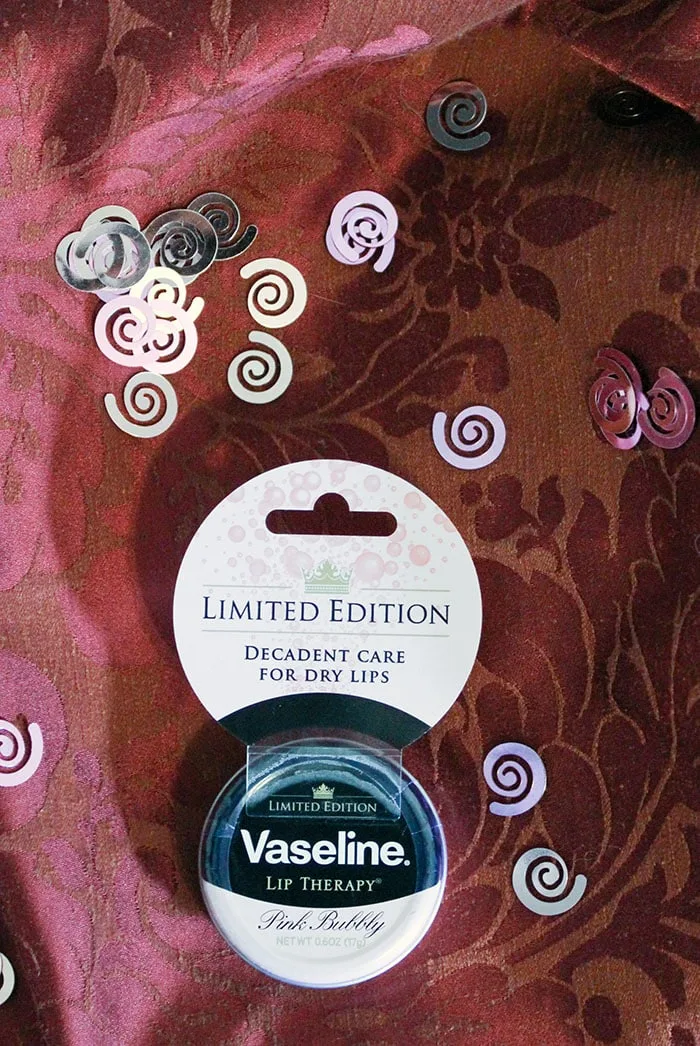 Best Treatment for Dry Lips if You're Fabulous
Vaseline has come a long way. They've certainly expanded from the yellow tub with the blue cap while retaining the quality we all know and trust. Back in the day when you put Vaseline on your dry lips, it wasn't the most pleasant experience. It's not something you'd smear on before a hot date, that's for sure. Well, that has changed. The limited edition Vaseline Lip Therapy Pink Bubbly smells ah-mazing. It's exactly what you would apply before a hot date. It contains wine extract, ladies. Combine the hint of pink plus the irresistible scent and you've got glamorous in a gloss.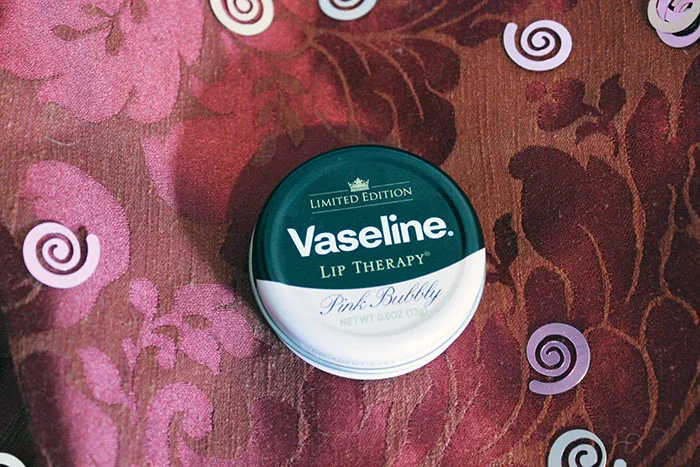 If you are a lip balm fan, you must try the Vaseline Lip Therapy Pink Bubbly, exclusively at Walgreens. It's my current obsession. I have to remind myself not to lick it off my lips. It just smells so darn good. The pretty rosé color gives a hint of tint while keeping lips healthy this summer. The formula is clinically proven to heal dry lips. Plus, the tin is too cute. The tins are perfect for my purse for all summer activities.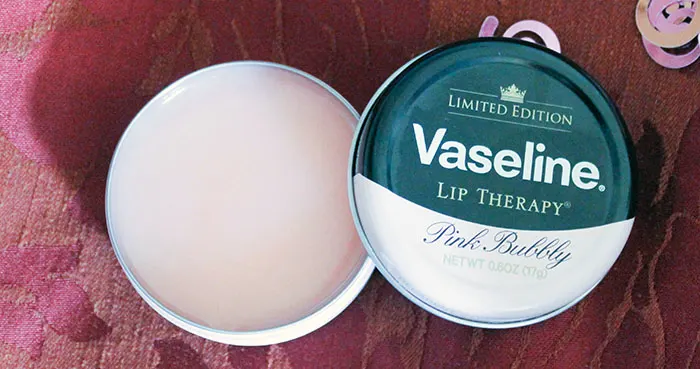 The balm is perfect on its own for a light, natural look or apply it over your favorite lip shade. So far, I just wear it on its own. I don't wear much makeup in the intense heat, so the light pink tint and shine are just enough. Plus, I can't get over the scent. The wine extract provides the slight color and seductive scent. Maybe that's a sign that I should start drinking wine. 😉
Head to Walgreens and grab Vaseline Pink Bubbly Lip Therapy before it's gone. Stock up, and get some for your girlfriends, too. See if you think it's the best treatment for dry lips!