Last year, my workout buddy, Vickie and I attended Self Magazine's Workout in the Park in Chicago. We had so much fun. It was one of those perfect days with great weather and memorable moments at every turn. We spent the entire day trying new workouts. We were sore for literally DAYS after the event, but we felt amazing! We are thrilled to have been invited back this year!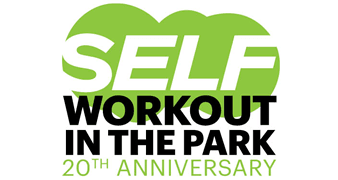 Workout In the Park – Chicago
This year we are looking forward to more butt-kicking fun and meeting new fitness friends. Last year's even sold out completely so make sure you grab your tickets in advance!
When: Saturday, June 1st, 2013 11:00 a.m. – 3:00 p.m. (Rain or Shine!)
Where: Grant Park (Butler Field)
Who: SELF Magazine and thousands of women seeking their best summer selves
Guest Emcee Kelli Zink with a special celebrity guest and featured instructors TBD
Cost: $20 in advance ONLY here or enter to win below! (And this includes a one-year subscription to SELF!)
What's Happening: This event will bring the pages of SELF to life incorporating the hottest new exercise trends and invigorating classes from CRUNCH gym, beauty and fashion consultations, nutritional know-how and tons of freebies and giveaways! This is the 20-Year anniversary of this event so you definitely don't want to miss it!
For directions and parking information click here.
Think I should wear these fabulous muscle leggings again?! (LOL Jen hates them!)